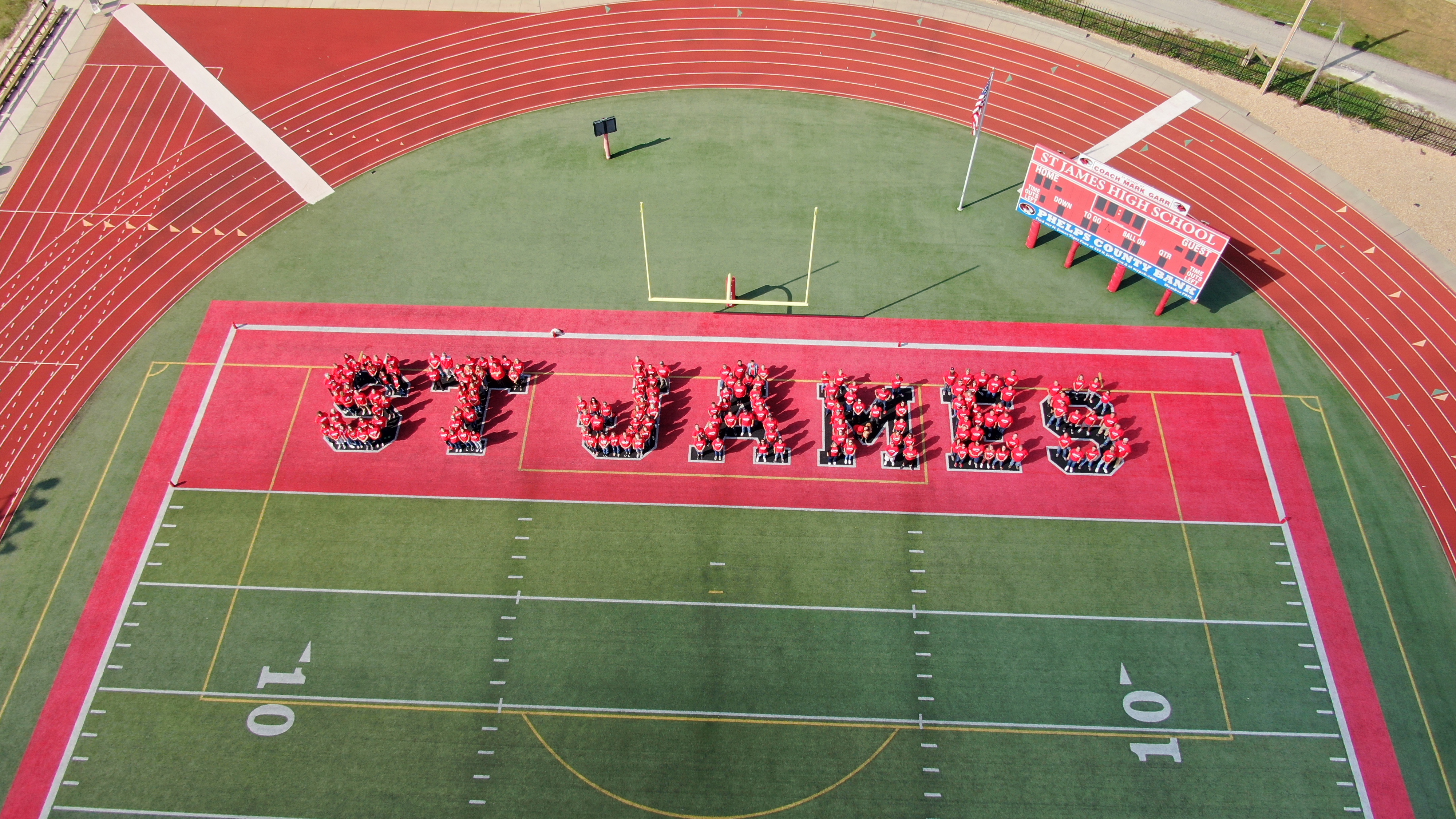 MISSION:
The mission of the St. James R-1 School District is to empower students through caring relationships, academic excellence, and community partnerships.
VISION:
The St. James School District will empower all students to positively contribute to the community and world.
We Believe:
Everyone is valued and can learn.
We Believe:
Everyone deserves a physically and emotionally safe environment.
We Believe:
Building relationships and effective partnerships with the community and beyond.
We Believe:
Providing relevant, rigorous and viable curriculum that maximizes student achievement.
We Believe:
Fostering a collaborative culture for student achievement and opportunities.
Employees:
Certificated professional staff: 150 Classified Staff: 94 Total Staff: 244 Average years of experience of professional staff: 10 Professional staff with advanced degrees: 58.3%
Student Enrollment:
District Enrollment (PK-12): 1678 students Lucy Wortham James Elementary (PK-5): 740 students St. James Middle School (6-8): 450 students John F. Hodge High School (9-12): 520 students