Congratulations to our Lady Tigers on their number five ranking in class 4 from the Missouri Basketball Coaches Association!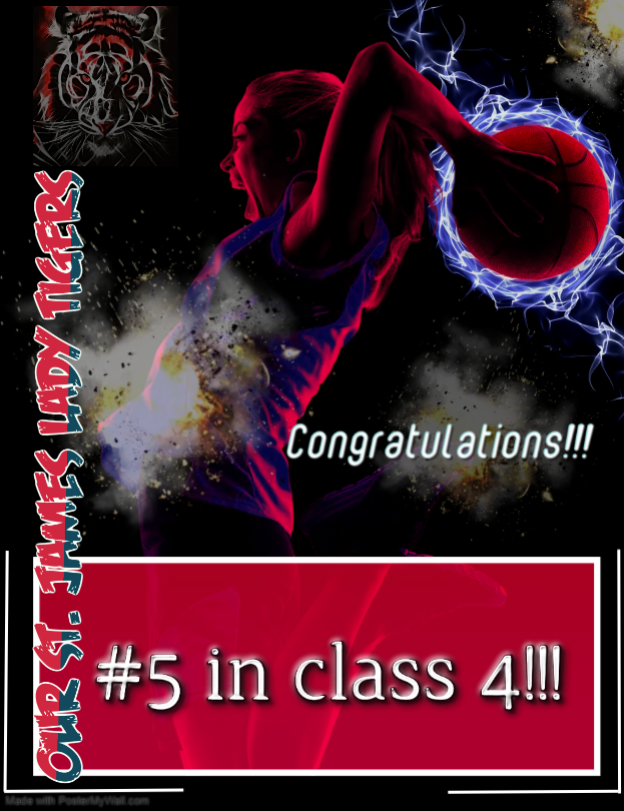 We ended our week with "All Out Christmas", our Tigers did not disappoint. Thanks to all who participated throughout the week.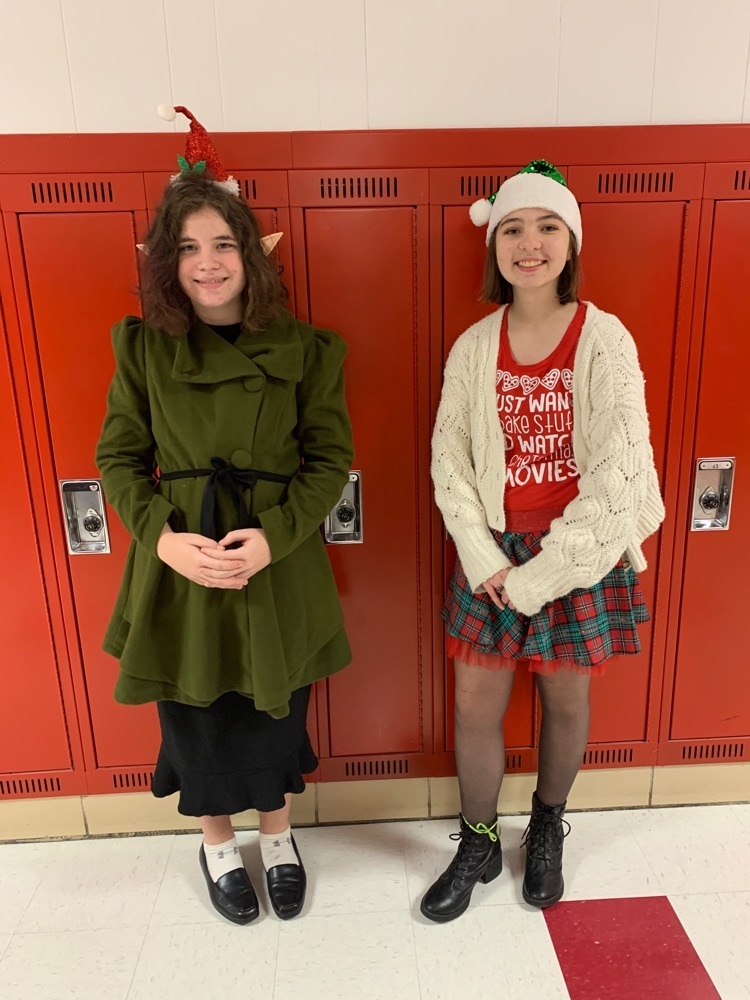 Thursday; Christmas Pajama Day!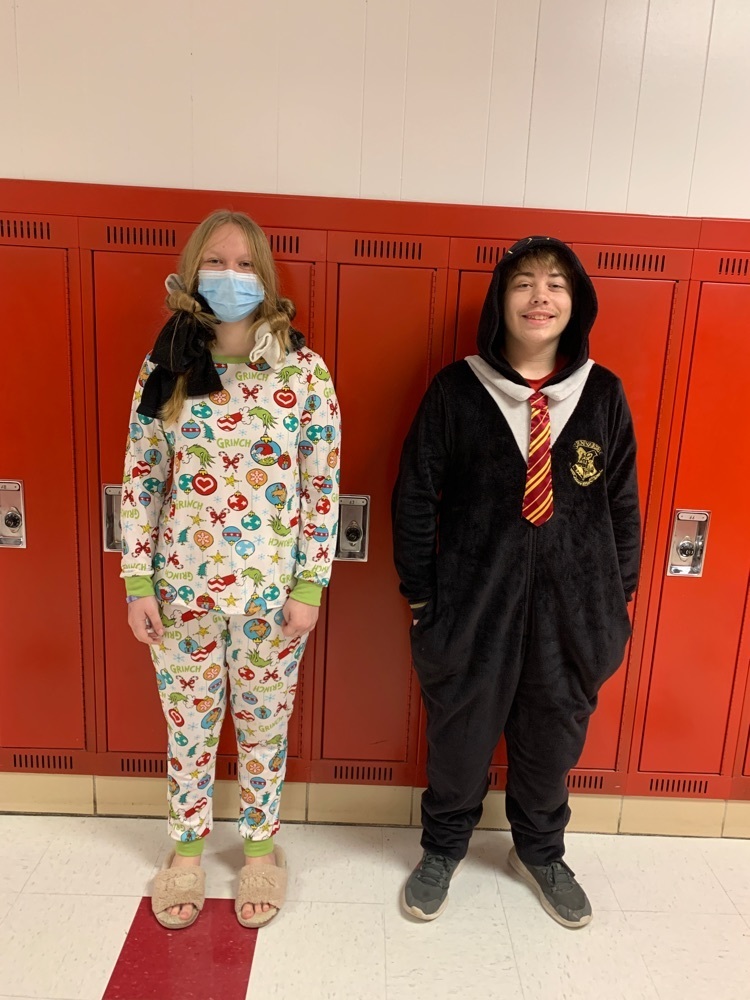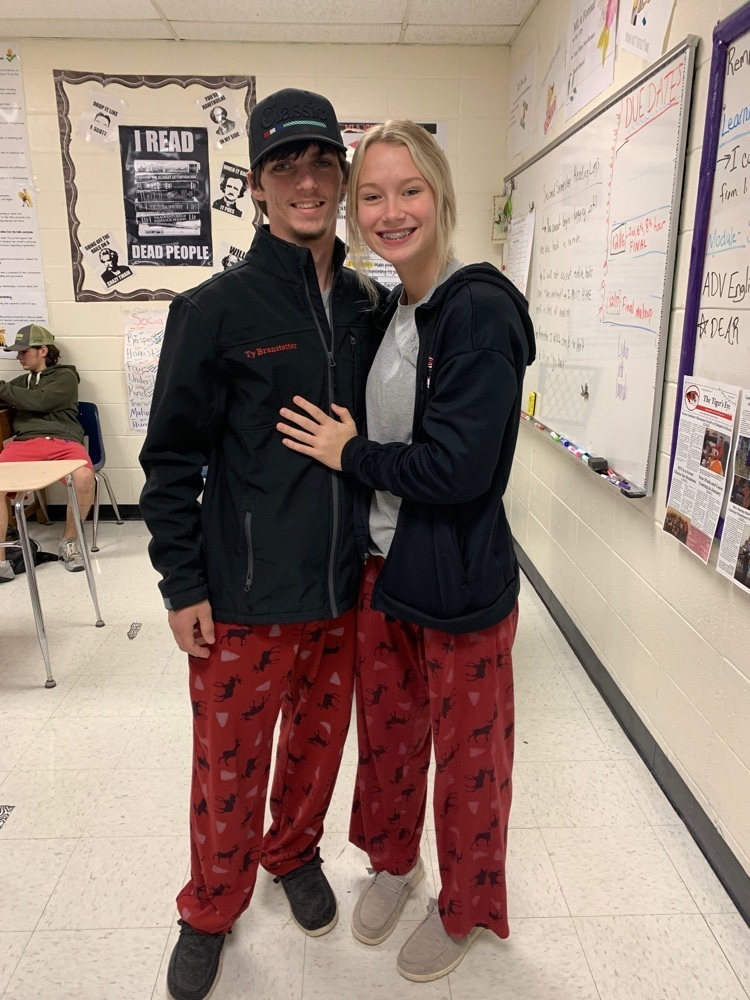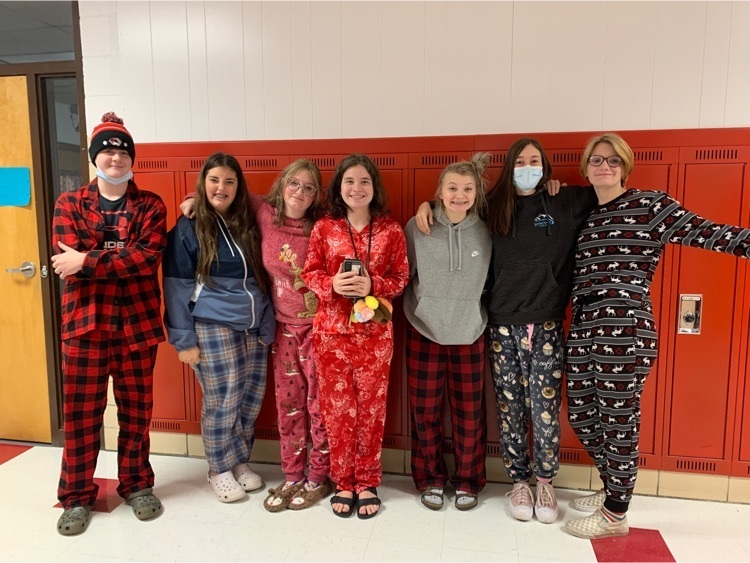 Tuesday; Holiday Icons!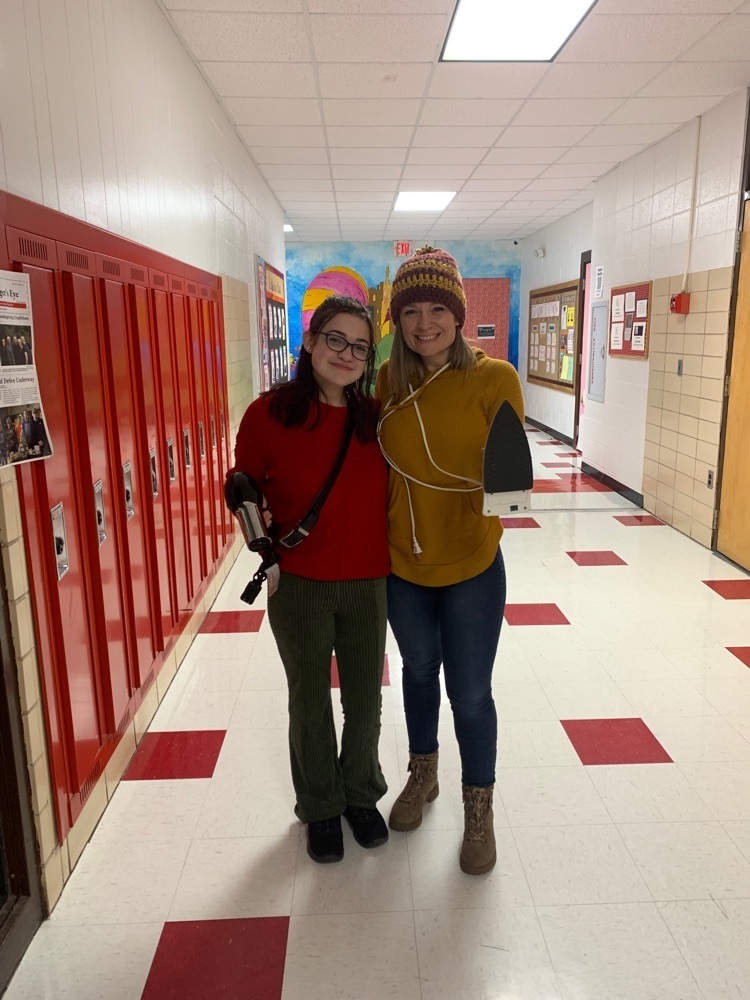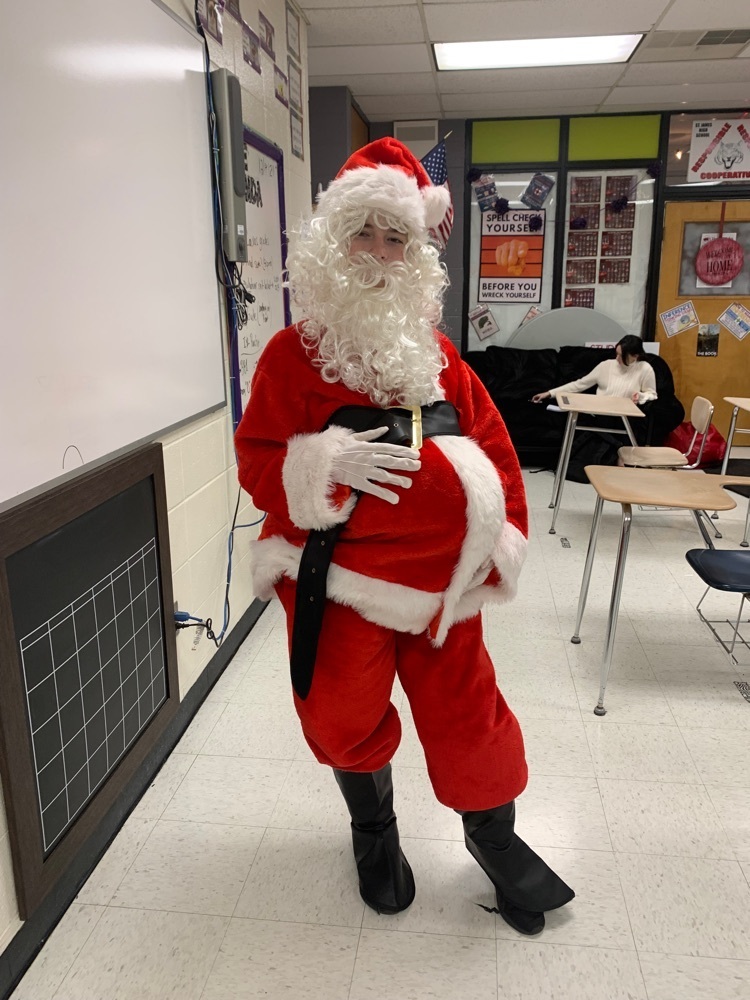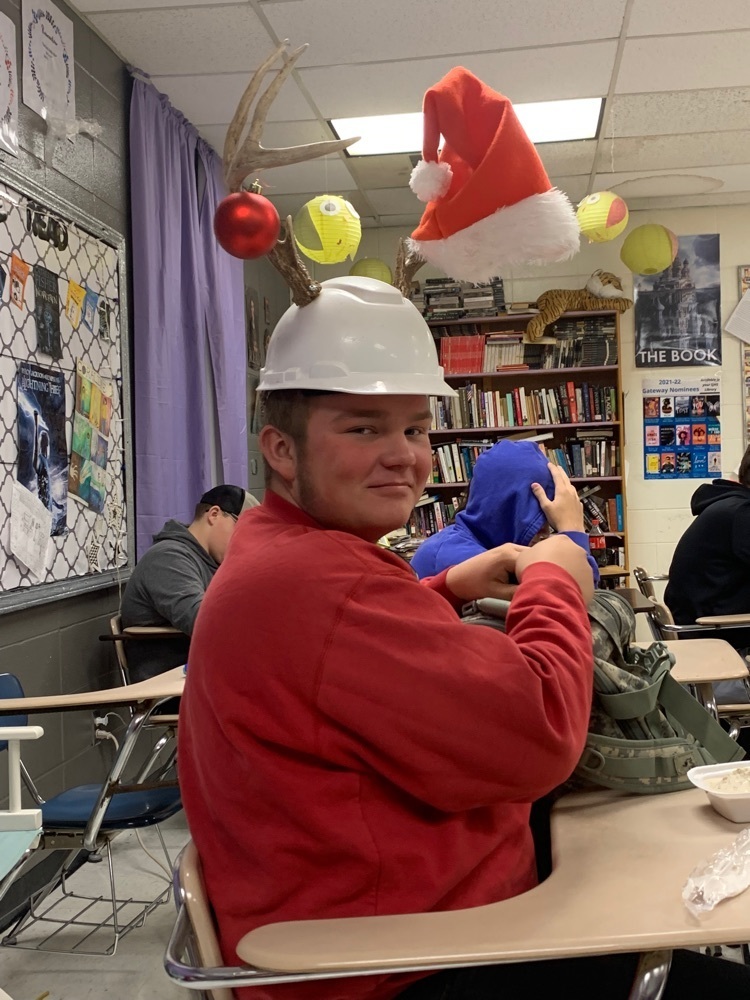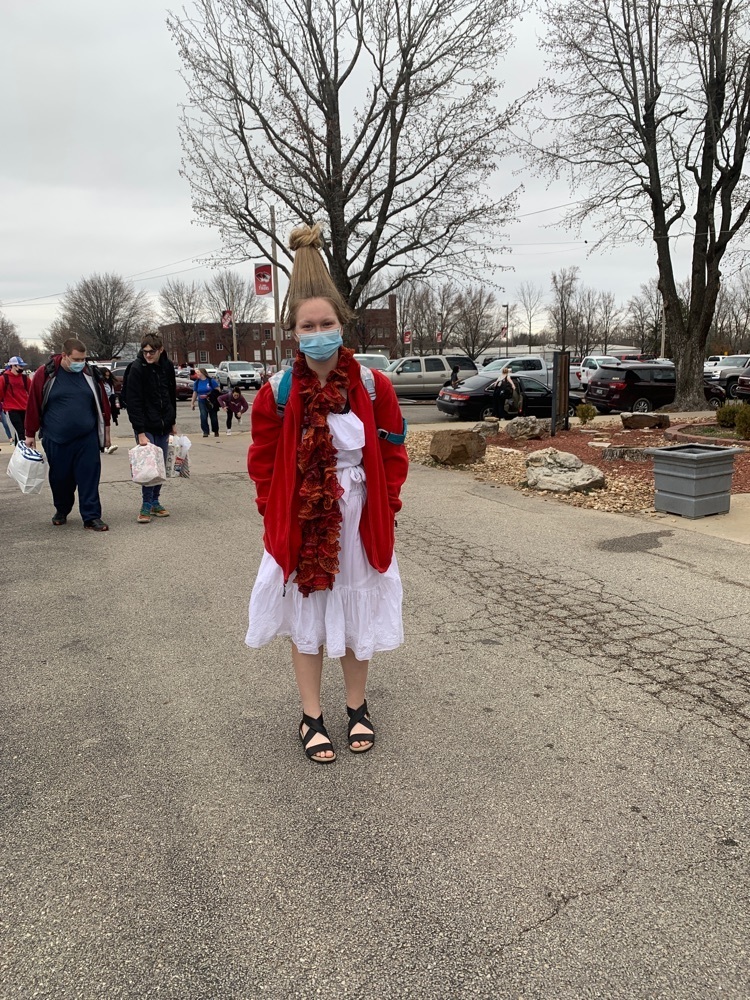 Tuesday; Holiday Icons!
Monday's Spirit Day; Anything but a Backpack!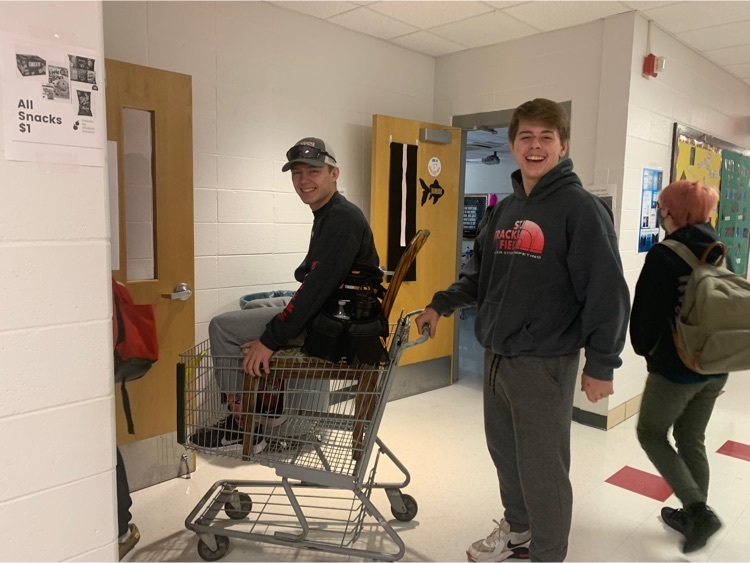 Monday's Spirit Day; Anything but a Backpack!
In an effort to enhance and build relationships with local communities the Fort Leonard Wood Public Affairs Office recognizes one student per month from St. James school district whose words or actions have made a positive impact on those around them. Nominated students will be presented with a Leadership Award from Fort Leonard Wood during the last week of each month. The district nominates one student who is in grade 7-12 and displays the leadership trait from the designated month. November's leadership trait is Duty: Fulfill your obligations. Doing your duty means more than carrying out your assigned tasks. Duty means being able to accomplish tasks as part of a team. Congratulations to Allana Chitwood on receiving the November award for our district for displaying the character trait duty. She is very active in our high school and goes above and beyond her roles in the building. Thank you for modeling what it means to be a Tiger, Allana!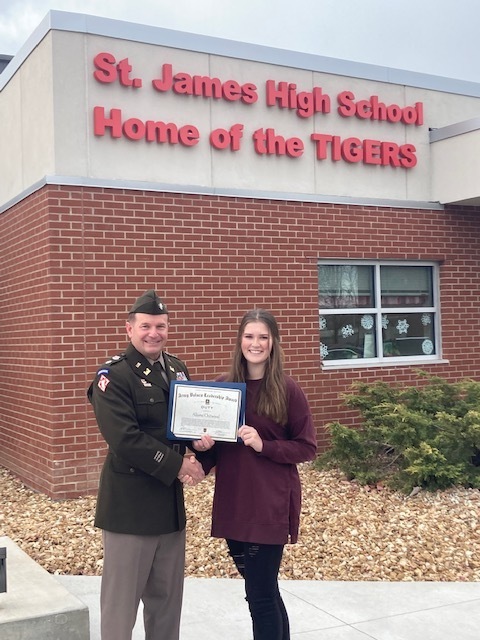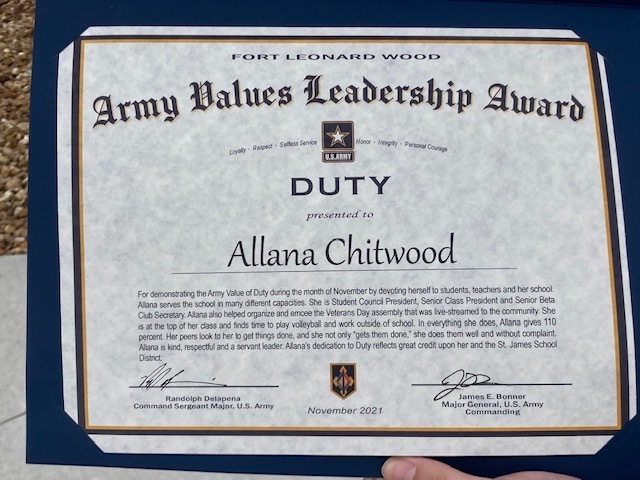 We hope everyone is enjoying their Thanksgiving break. We are excited to present to you the first volume and first edition of our Tiger's Eye paper.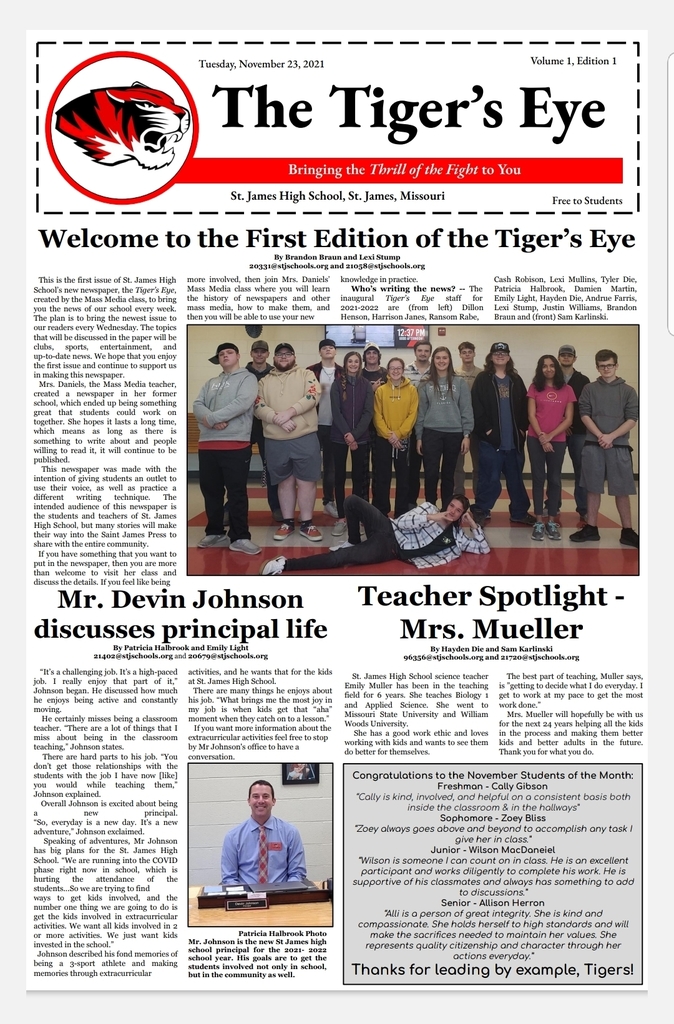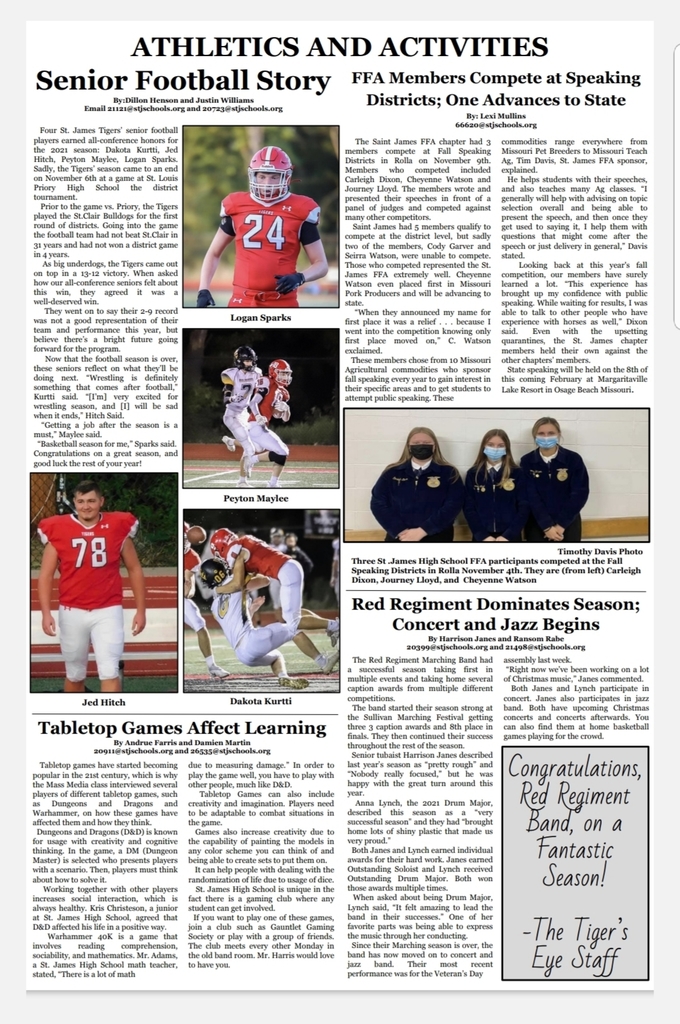 Come join us Friday night and get the first look at your Tigers and Lady Tigers basketball teams!
The St. James High School will be live streaming our Veterans Day Assembly at approximately 1:45 tomorrow afternoon. We are excited to honor our veterans! The livestream will be through YouTube at
https://youtu.be/c3VD3t7dlqg
.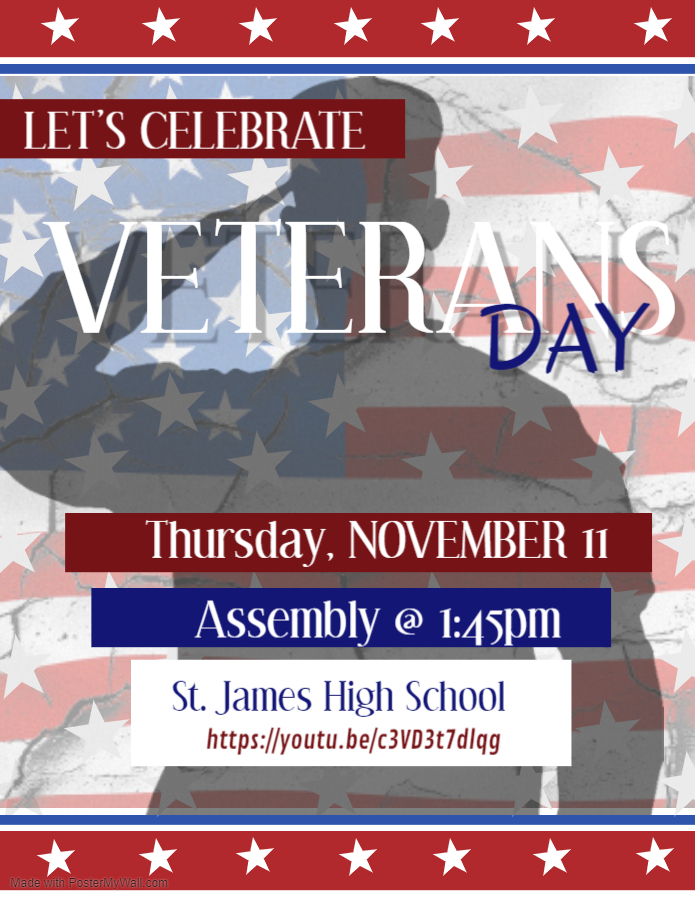 One of our outstanding seniors Jesse Cook was sworn into the Navy today. He is excited and proud for the opportunity to serve his country. Way to go Jesse and good luck!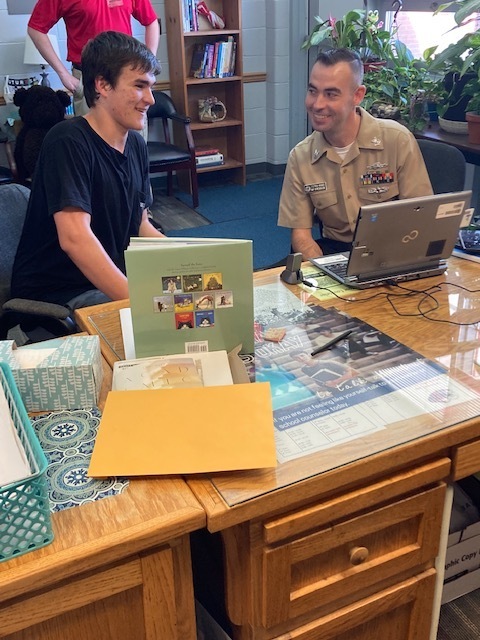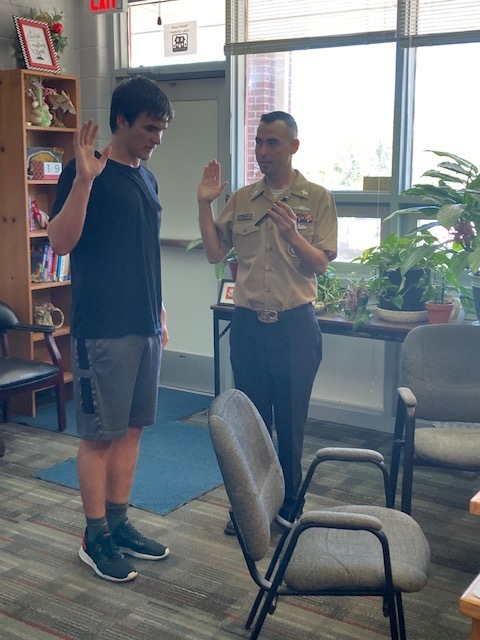 Come out tonight and support our volleyball team and their annual awareness Paint It Pink event! There will be 3 levels of play beginning at 5 at the high school gym! Don't forget to wear your pink!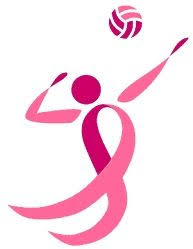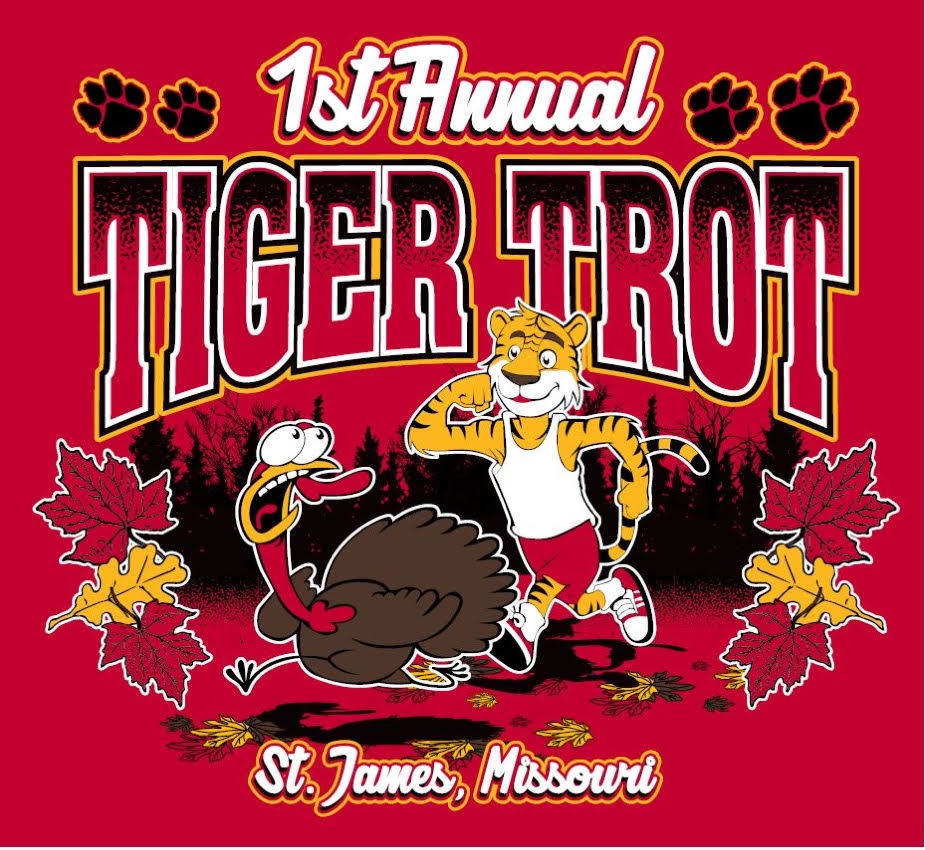 Don't forget that we do offer iPad insurance. It is only $28 and covers any damage for the year.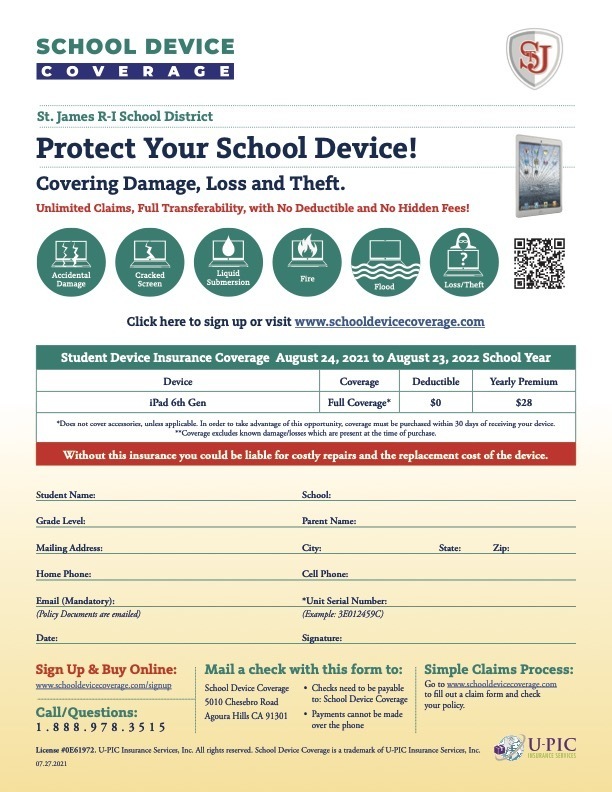 St. James Homecoming Queen Anna Lynch and King Seth Keeney! #stjtigerpride #stjhoco21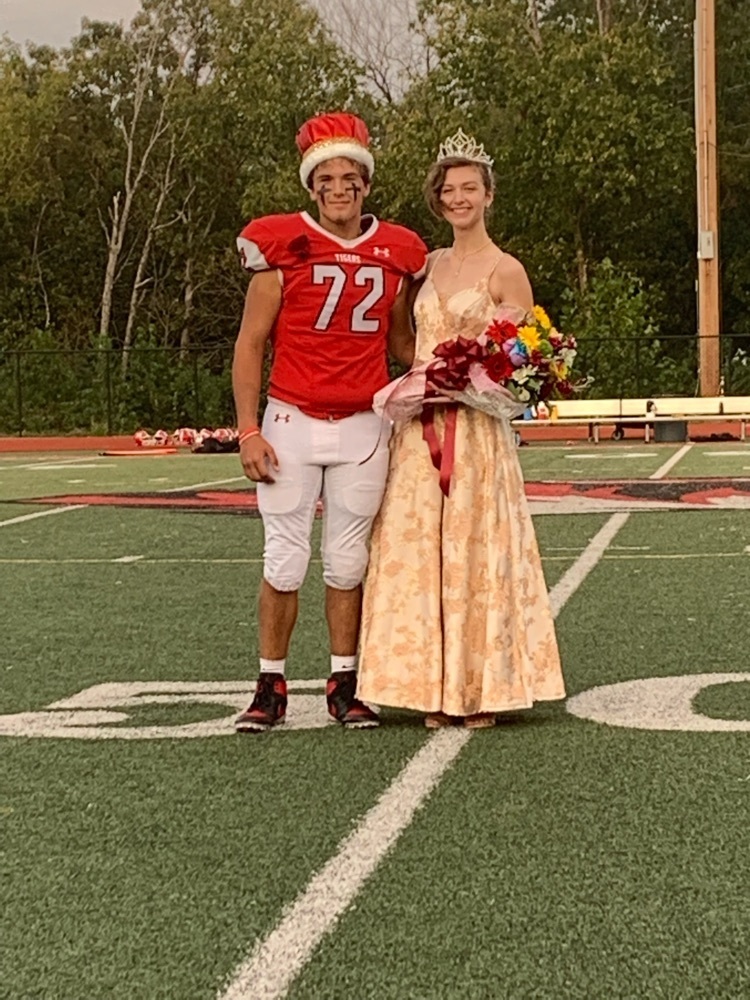 Red and White Day, lets go Tigers! 🐯 #stjtigerpride #stjhoco2021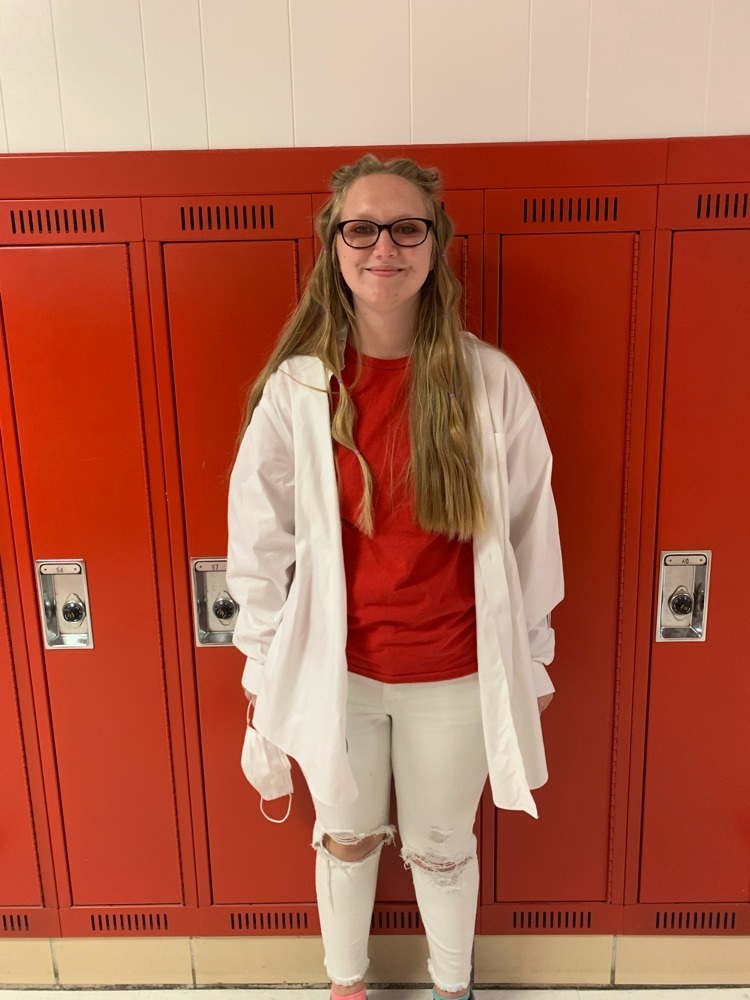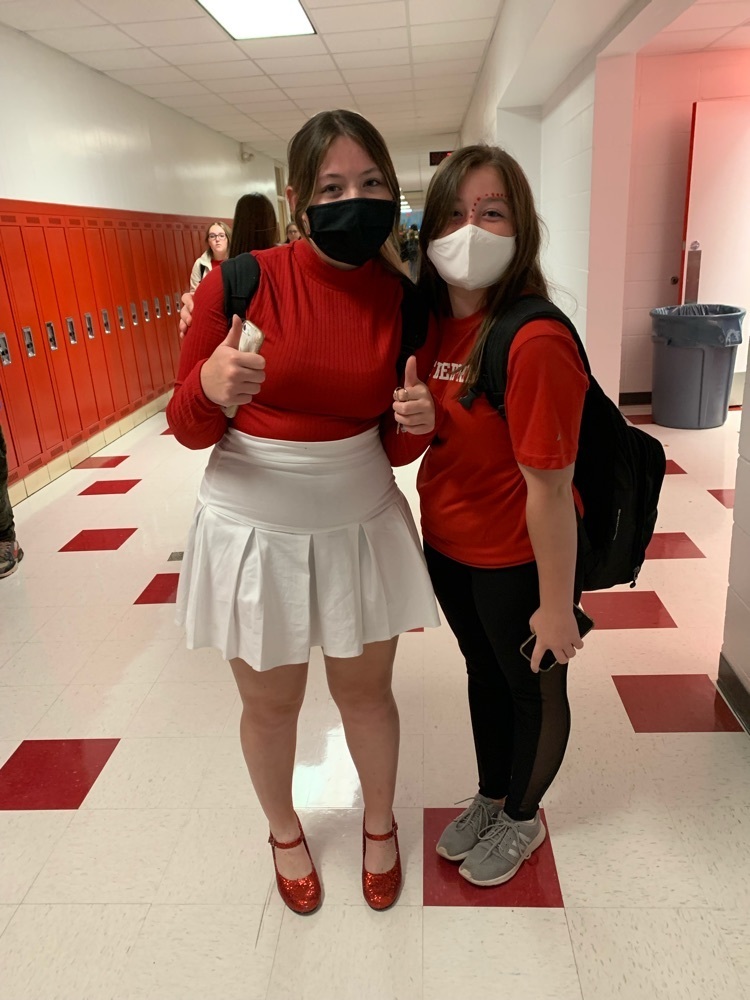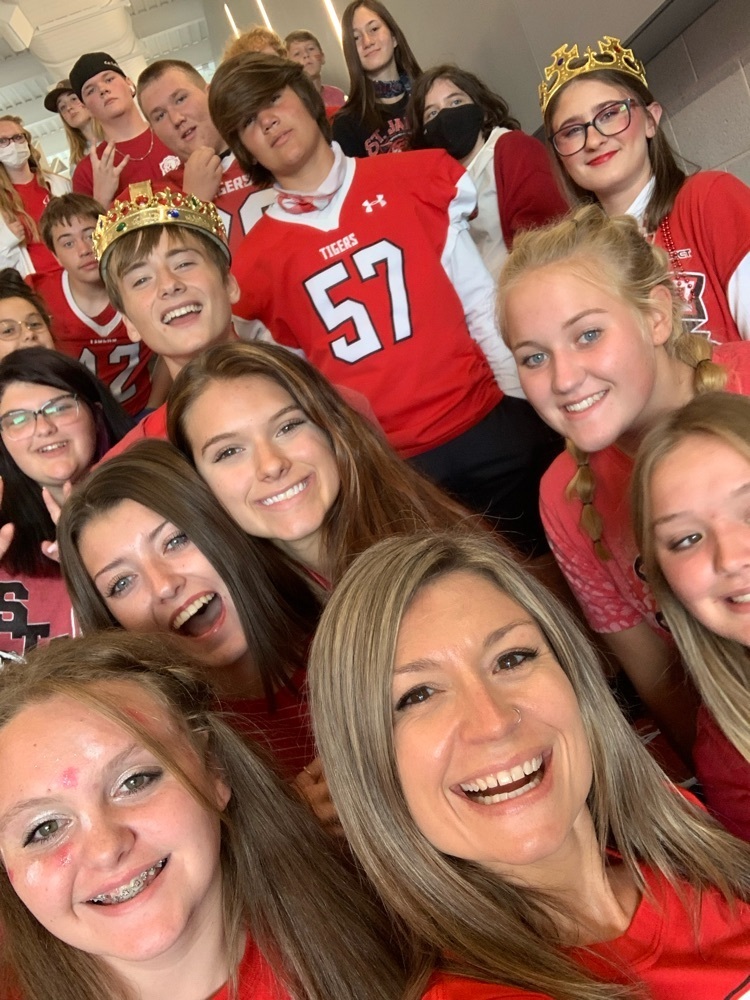 Here are today's spirit award winners for Which Witch is Which day. The goal was to dress up as twins, and these students rocked it! Way to show your school spirit St. James!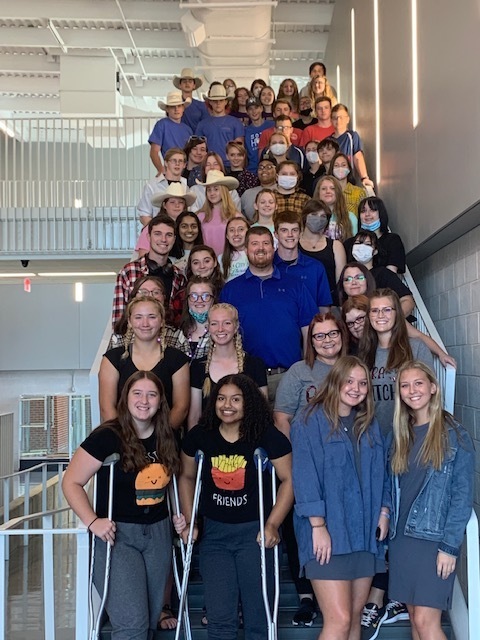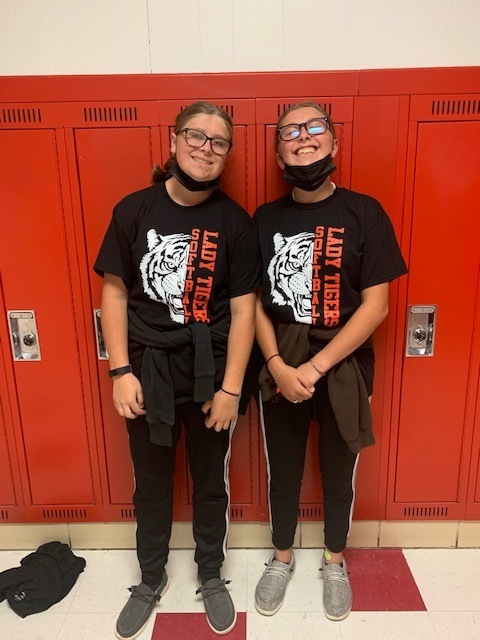 Get ready to boogie down on Saturday night at our outdoor dance!