Come out tonight and support our volleyball team and their annual awareness Paint It Pink event! There will be 3 levels of play beginning at 5 at the high school gym! Don't forget to wear your pink!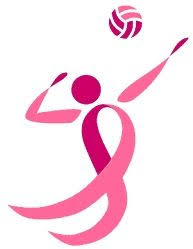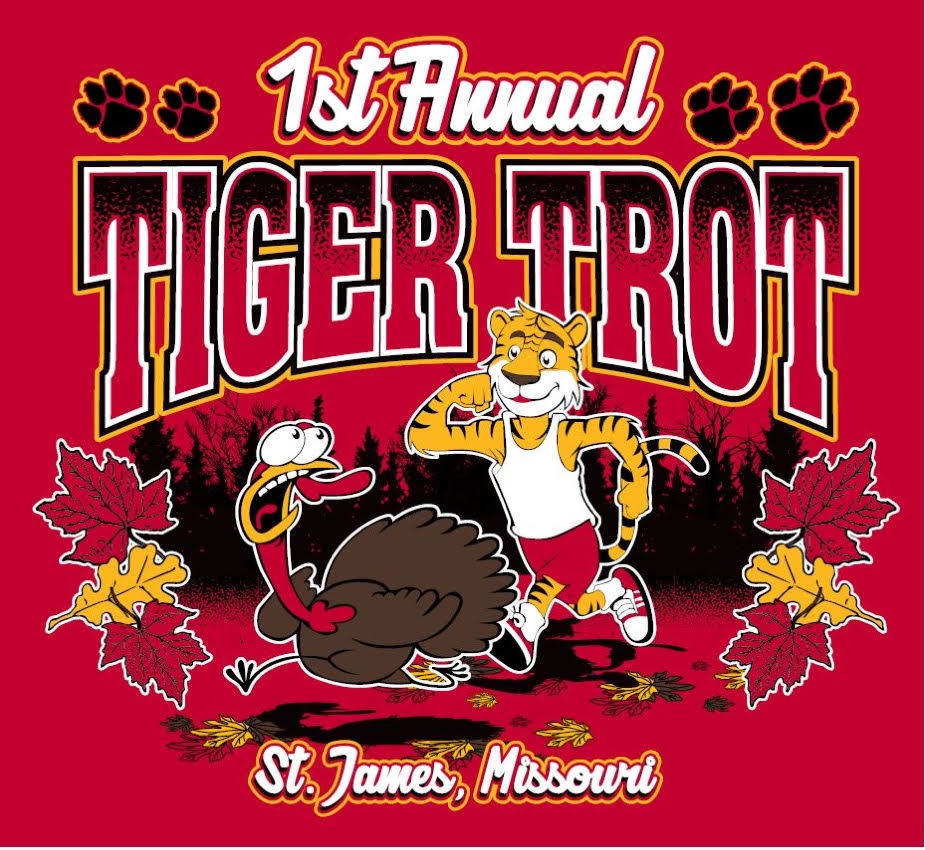 Don't forget that we do offer iPad insurance. It is only $28 and covers any damage for the year.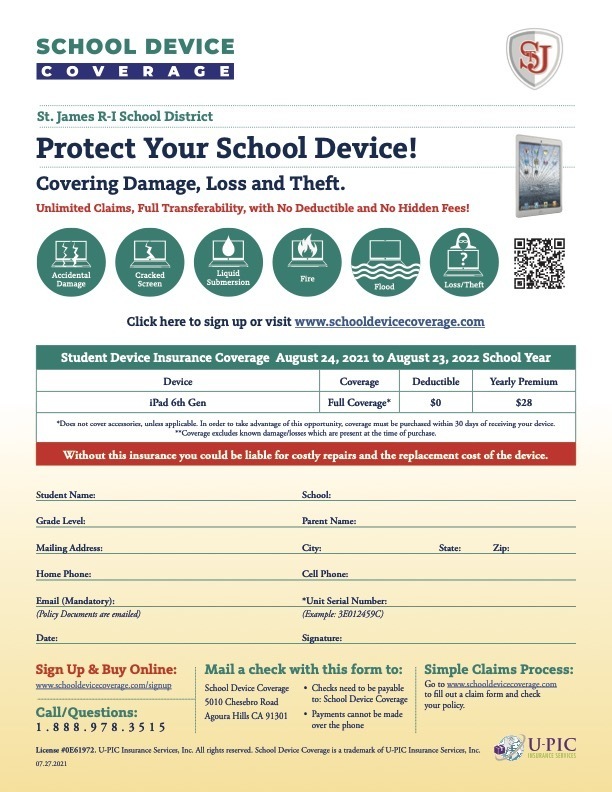 St. James Homecoming Queen Anna Lynch and King Seth Keeney! #stjtigerpride #stjhoco21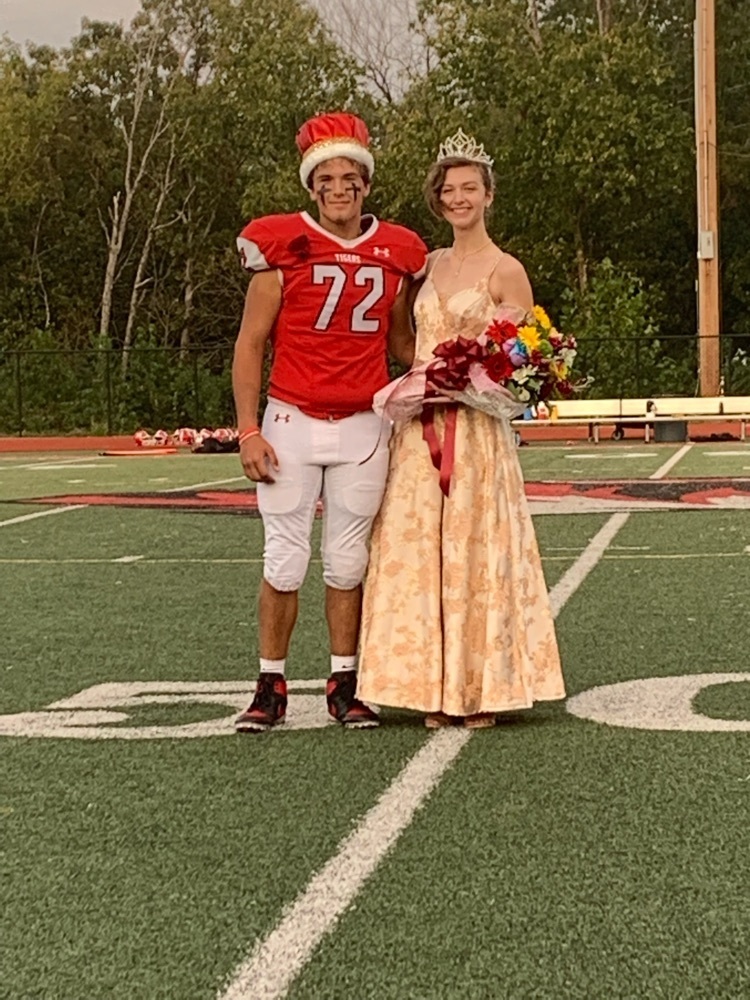 Red and White Day, lets go Tigers! 🐯 #stjtigerpride #stjhoco2021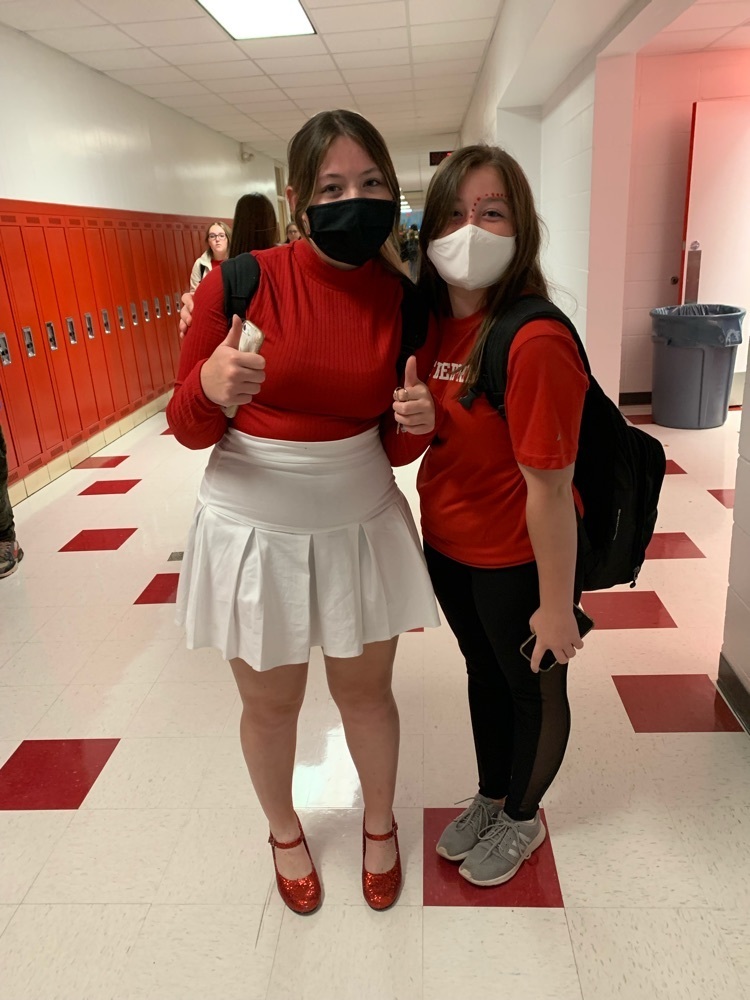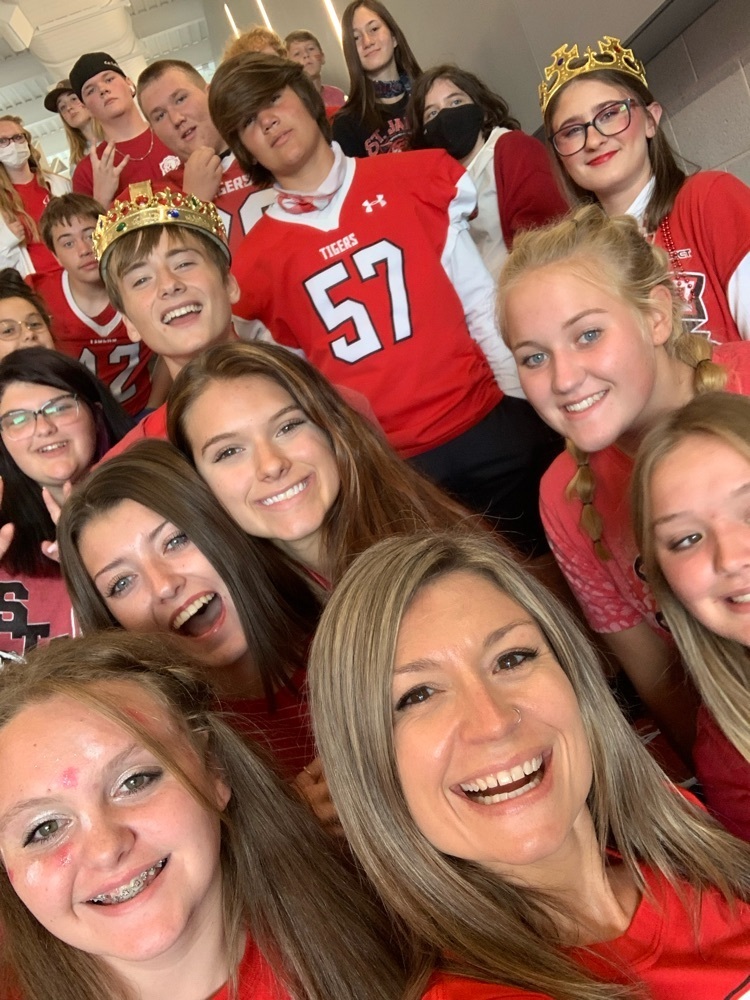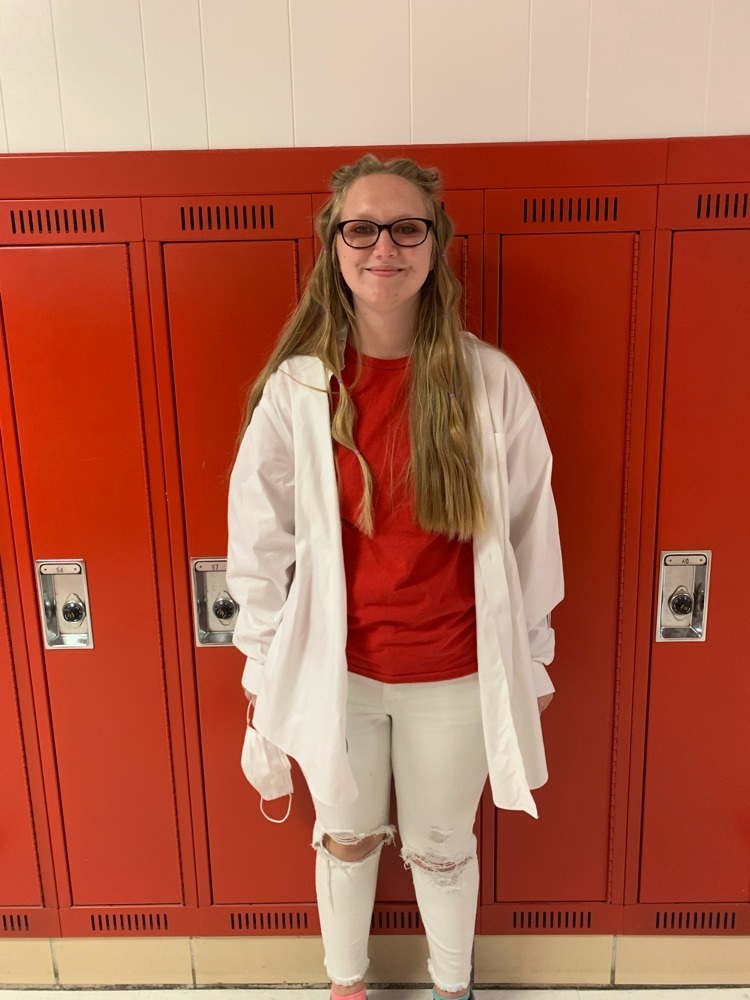 Here are today's spirit award winners for Which Witch is Which day. The goal was to dress up as twins, and these students rocked it! Way to show your school spirit St. James!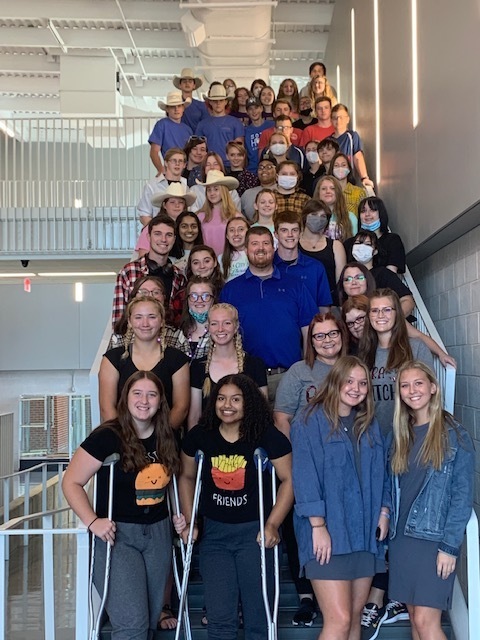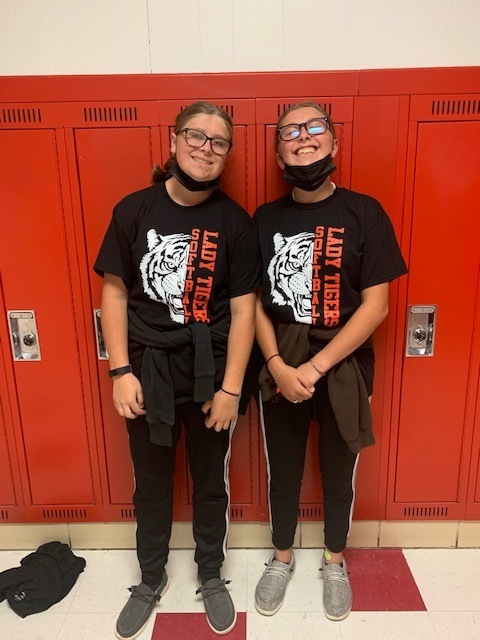 Get ready to boogie down on Saturday night at our outdoor dance!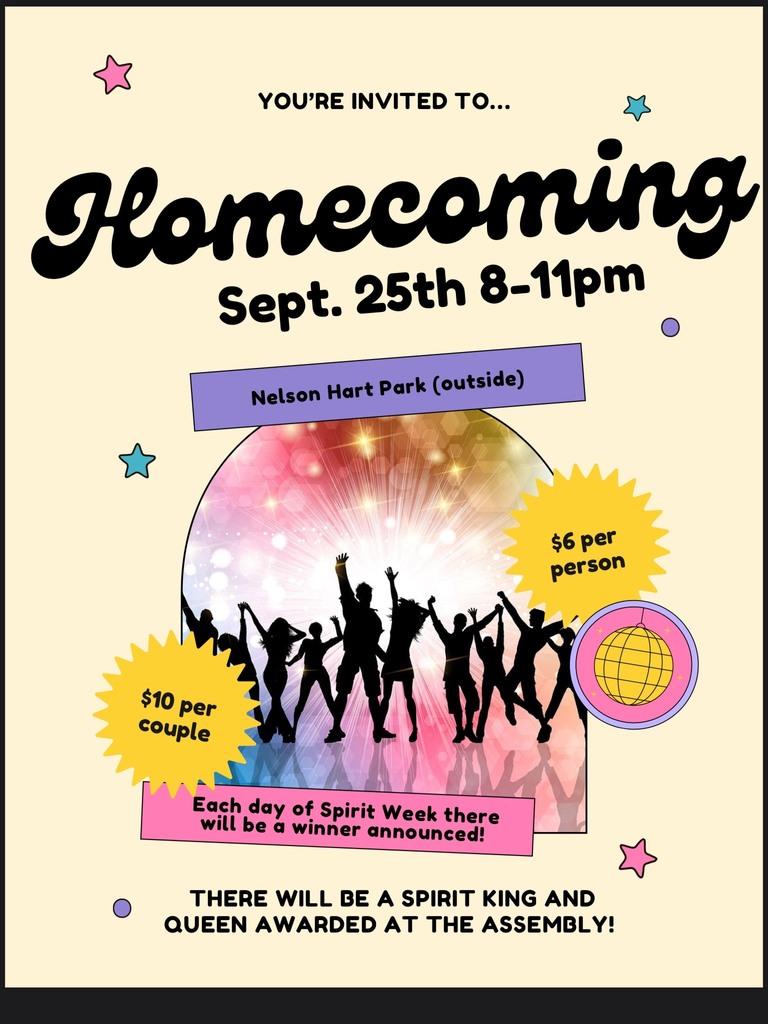 Congratulations to Hunter Redburn and Mallory Hanson for showing the most school spirit on Sleepy Dorothy Wakes Up in Oz day. Way to show your school spirit!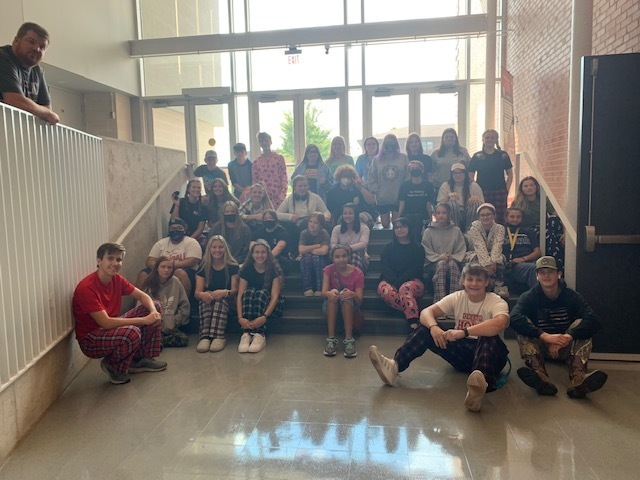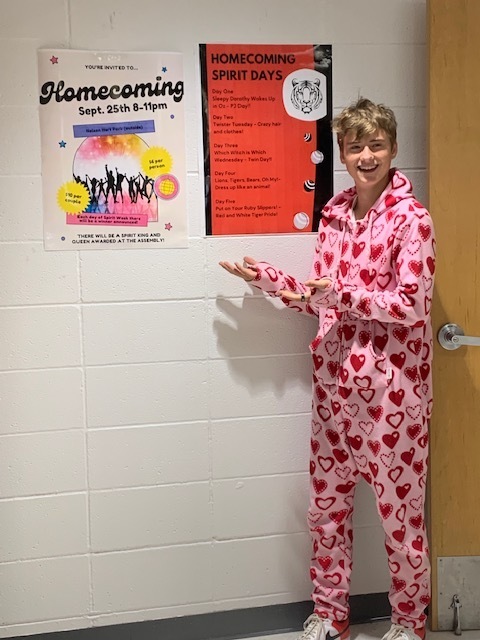 Next week is Homecoming week. Make sure you show off your school spirit and cheer on the Tigers!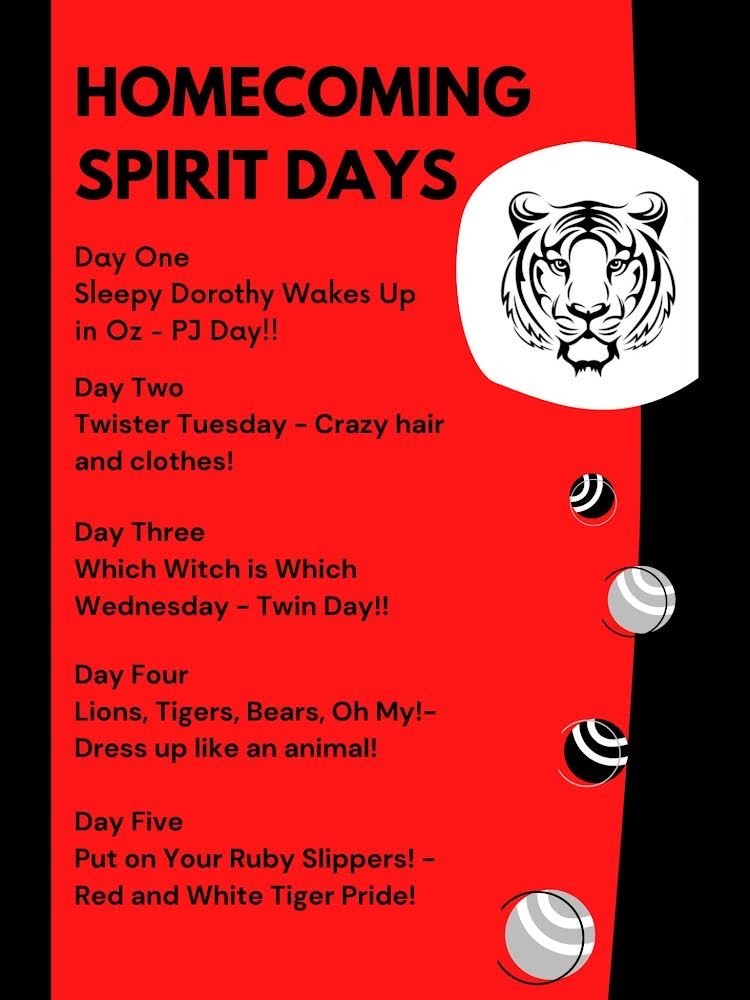 It was a great first week of school capped off by four social distanced pep assemblies. Great job students and teachers and let's carry that momentum throughout the year!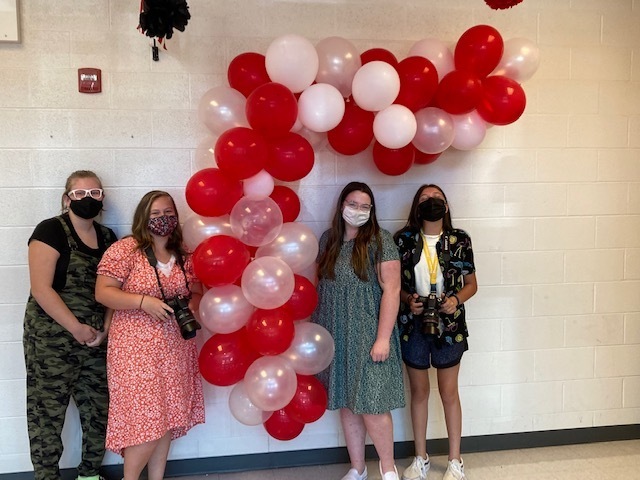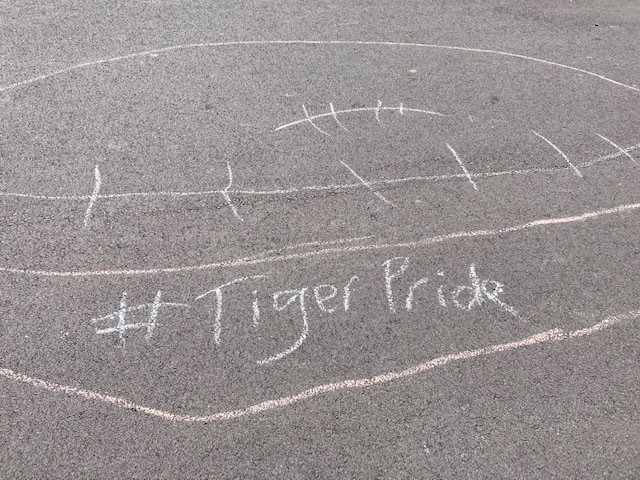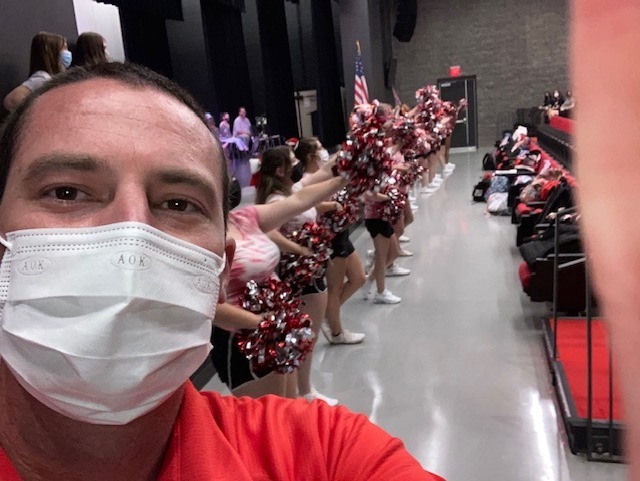 The 2021- 2022 School year is here, and fall sports are officially underway, so we feel it is a good time to review expected student behavior during sporting events. Crowds can be large at many of the games. To help keep order and for the children's safety and well-being, we are asking you to please discuss with your children expected behavior at school functions. Elementary children must sit with their parents or guardians during all games (football, volleyball, basketball, etc). High school and middle school students must sit with a parent or guardian unless they are seated in areas designated for students in the bleacher areas. All children are expected to sit and watch the game and should not be running around, playing behind the bleachers, under the bleachers, on the football practice field, on the track, rolling down hills, etc. In addition, kicking or throwing of balls, bottles, seat cushions, etc. inside or around the stadium or gymnasium is also prohibited. No footballs, soccer balls, frisbees, or any other ball, large toy, or play item should be brought inside the stadium or gymnasium. These expectations will apply at away competitions as well. If we all work together, the games will be enjoyable, memorable, and safe events for everyone. We appreciate your support and hope to see you at the games cheering for the Tigers and Lady Tigers.
The Red Regiment Band represented the high school in a great way by playing the National Anthem at the St. Louis Cardinals game last night. They played beautifully!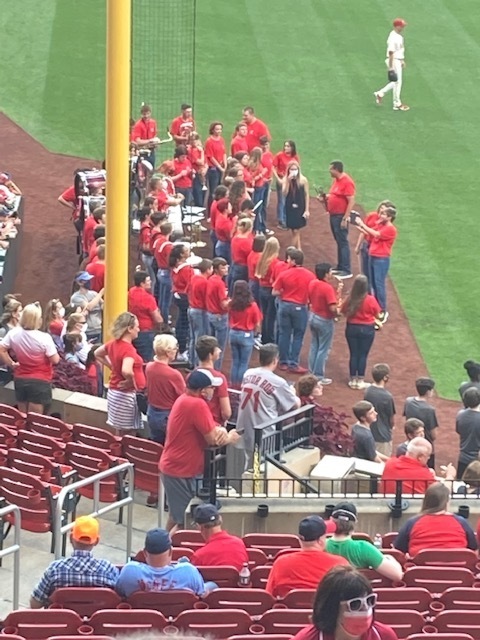 The high school staff has had a great first week back learning from each other and preparing for a wonderful school year. Today we were motivated by Ken Williams as he shared his wealth of experience. The only we are missing are the students. Can't wait to get them back on Tuesday!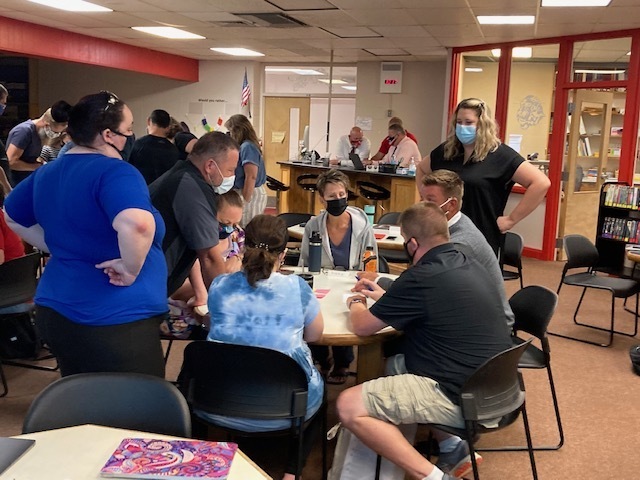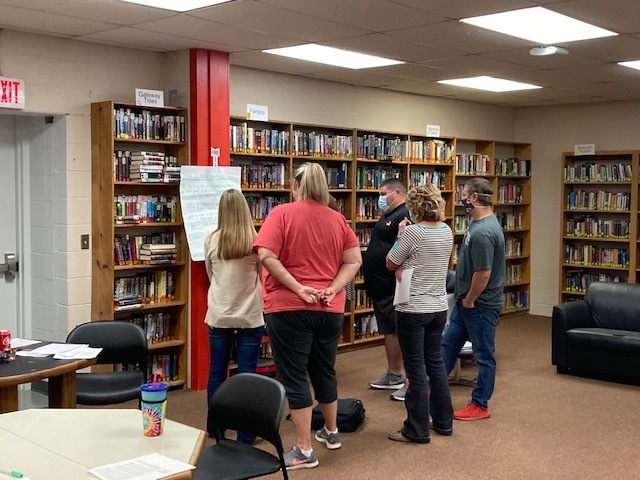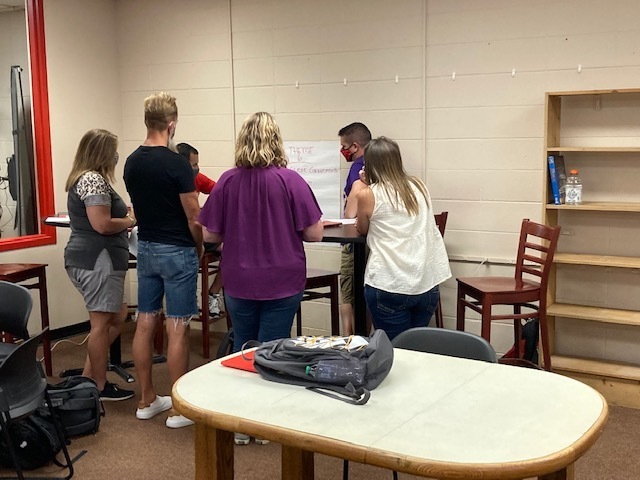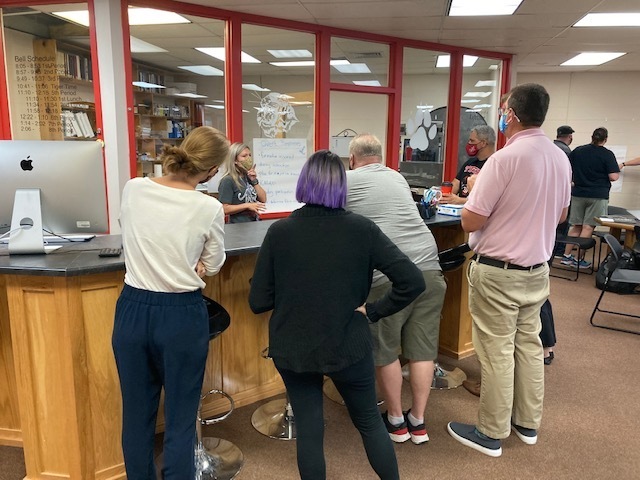 Check out the flyer for information on free physicals and vaccines during Open House.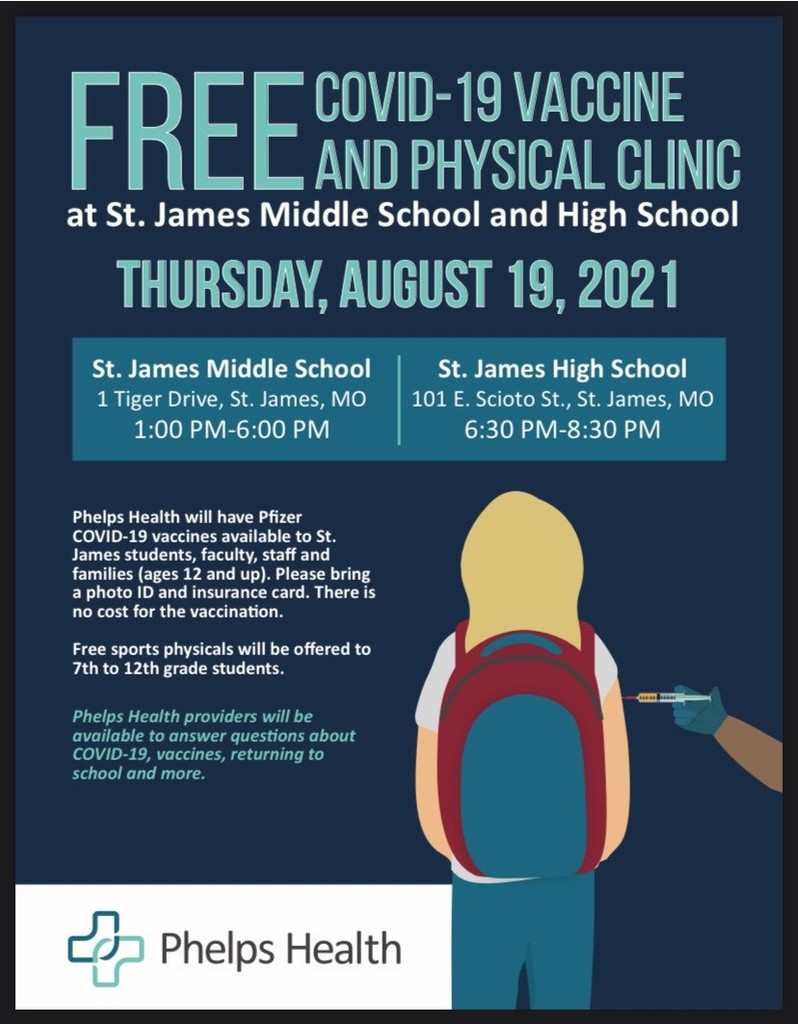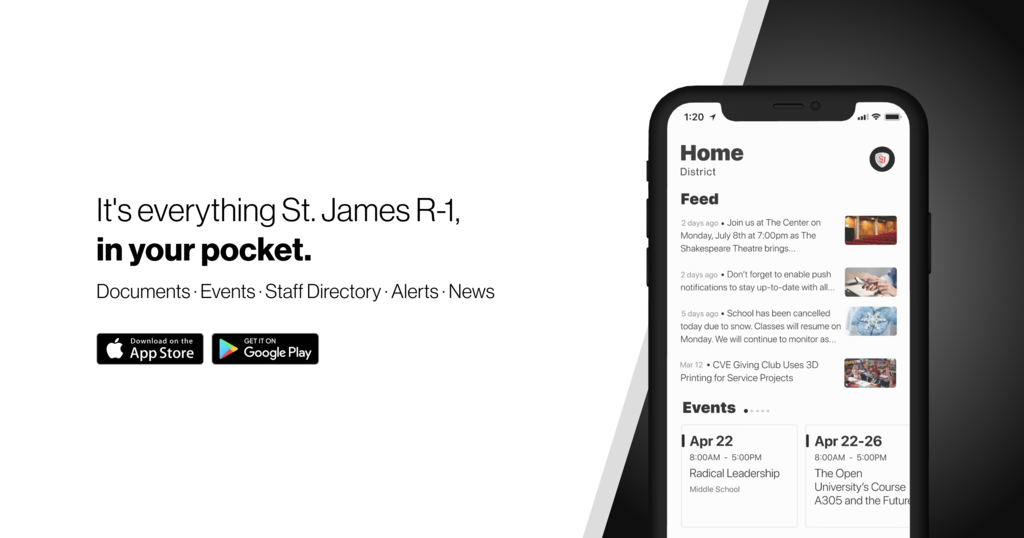 We have some new faces to share with everyone. Please welcome back Heather Bouse! She will be a part of our business and marketing team this next year. Here is her bio: I live in Vichy along with my husband, Cary, and our daughter, Brooklyn. For the past 3 years I have had the opportunity to stay at home with Brooklyn, along with assisting my husband in running our SimAngus cattle operation, Bouse Land & Cattle LLC, and our concrete and excavation business, Bouse Contracting LLC. I am excited about returning to the classroom for my 20th year of teaching as a high school business and marketing instructor. I earned a BSE in Mathematics from Lincoln University and began my career as a high school mathematics teacher in 1996. In the fall of 2010, I transitioned over to a vocational agriculture teacher and FFA advisor while continuing to teach mathematics part time. Just recently, I have obtained certification in high school marketing and look forward to using the real life experience gained as a business owner to enhance the educational experience of the students of St. James R-1 High School. In addition, I earned a Master of Education in Secondary Administration in 2007 and a Specialist of Education in Administration in 2011, both from William Woods University. As a family we are active members of the St. James FFA Alumni & Supporters group and the Royal 4-H Club where Brooklyn is a Clover Kid and I am the Swine project leader. In addition to Brooklyn, who is 6 years old and entering the 1st grade, we are fortunate to have all of our adult children close by and enjoy spending time with them as our family grows. The majority of our free time is spent outdoors on the farm, but throughout the summer we enjoy showing livestock and having family time around the pool.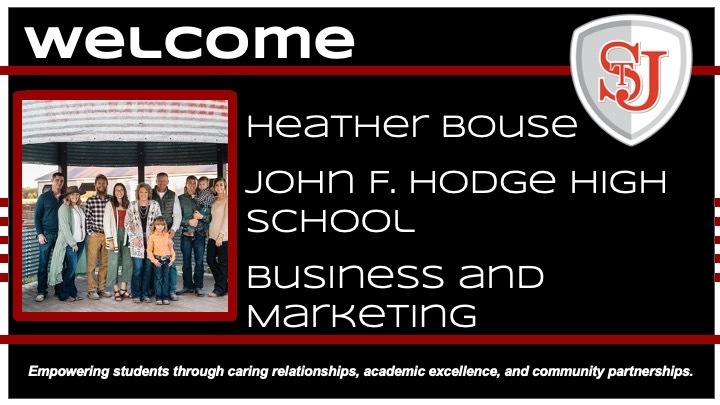 We are excited to welcome our new activities director Chad Shockley to the team!