Snow much fun in Kindergarten today! Mrs. Tory Witt's students took advantage of all that snow. Sensory play encourages learning through exploration, curiosity, and problem solving. #academicexcellence #stjschools #tigerpride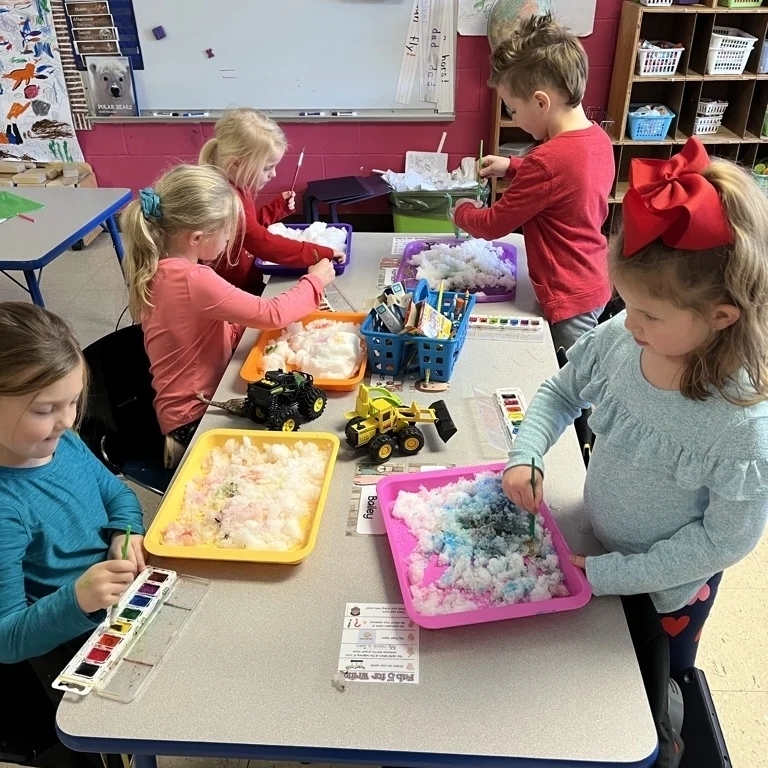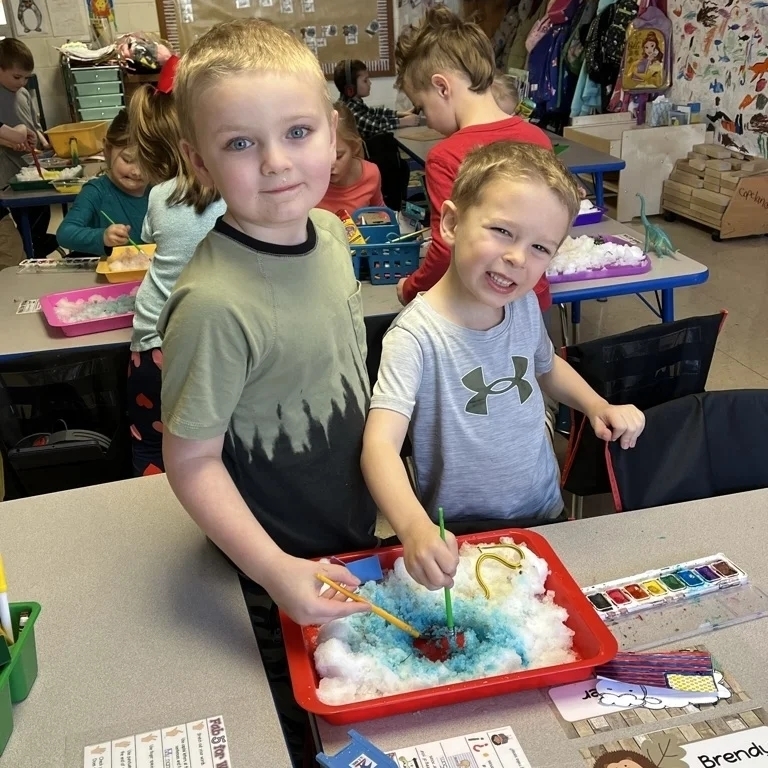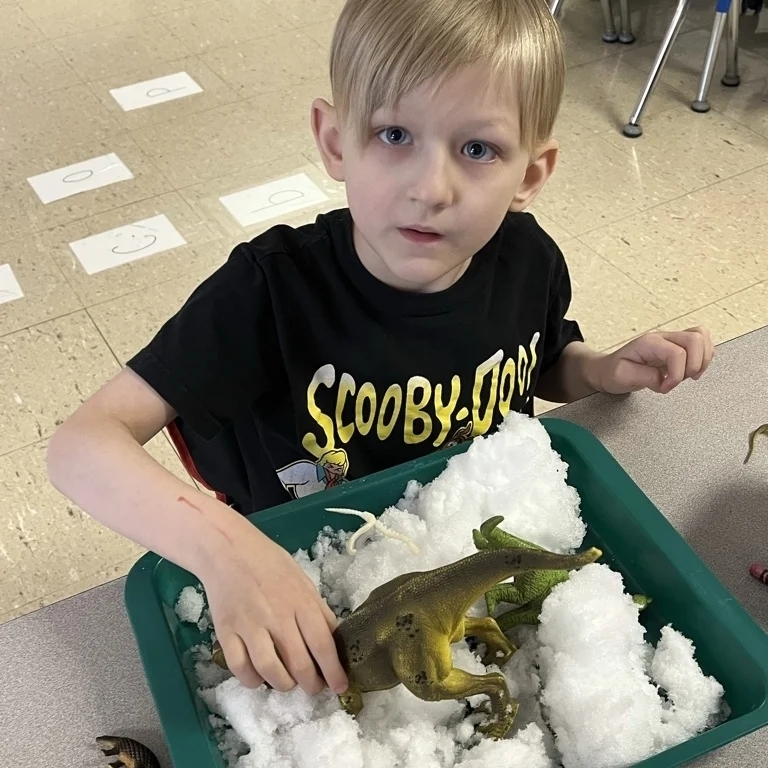 Tiger Highlight! Lana Meeks, a fifth grader at Lucy Wortham James Elementary School, recently participated in the All State Children's Choir. The All-State Children's Choir is open to 4th and 5th grade students in Missouri. Auditionees had to submit an audio recording of "Happy Birthday" sung without accompaniment and in the key of their choice. The Choir performed at the 85th Missouri Music Educators Association (MMEA) In-Service Workshop/Conference. The St. James R-1 School District supports arts in education and we thank Mrs. Ament and Mrs. Martin for cultivating creativity. Congratulations, Lana! #MMEA #stjschools #tigerpride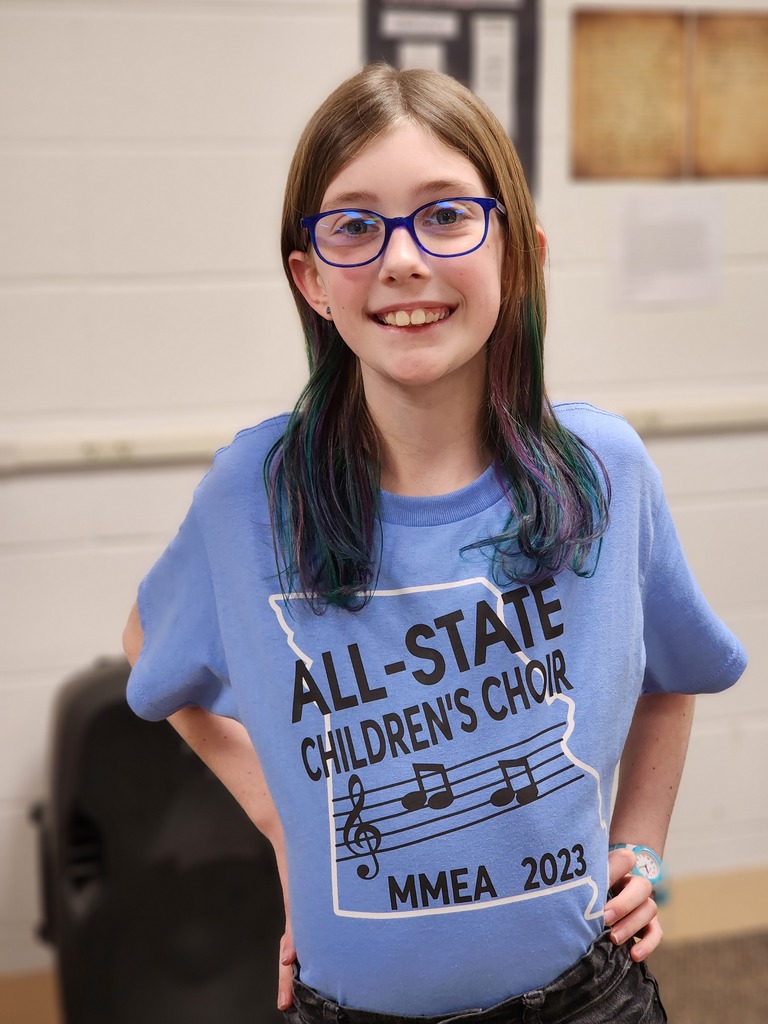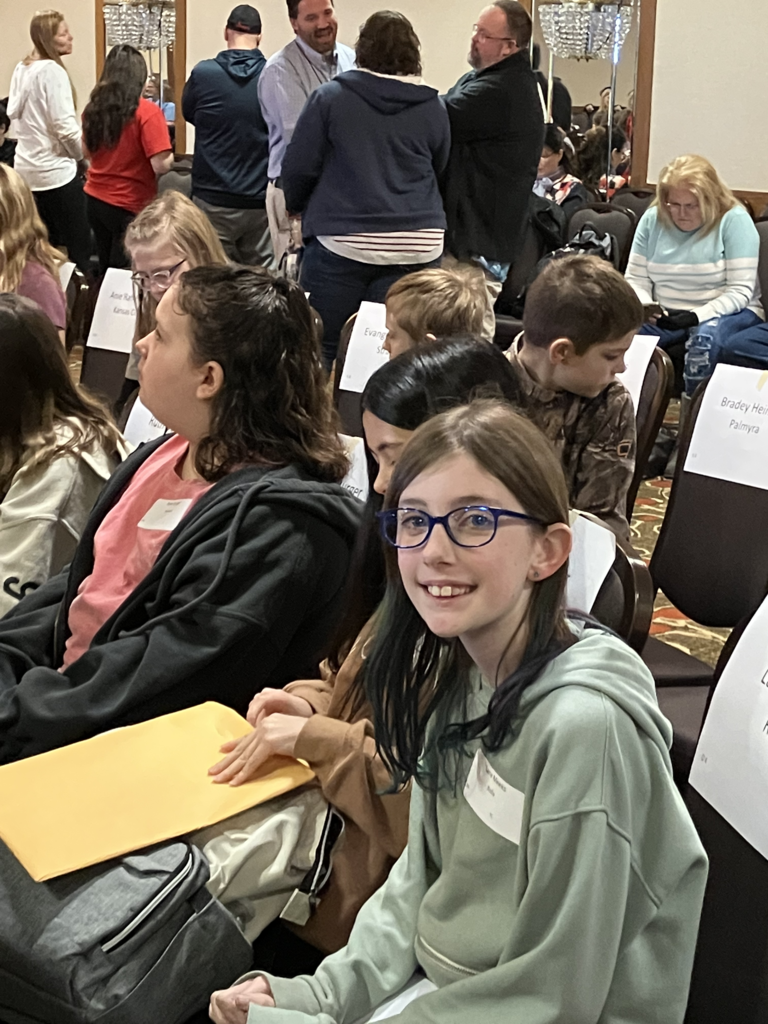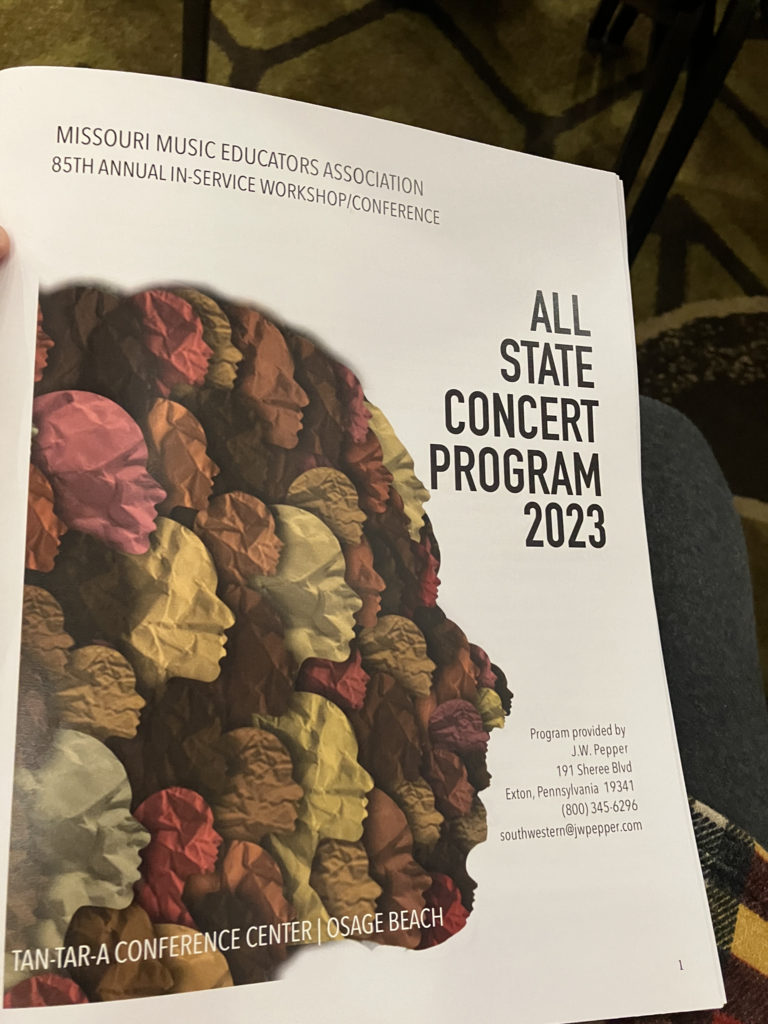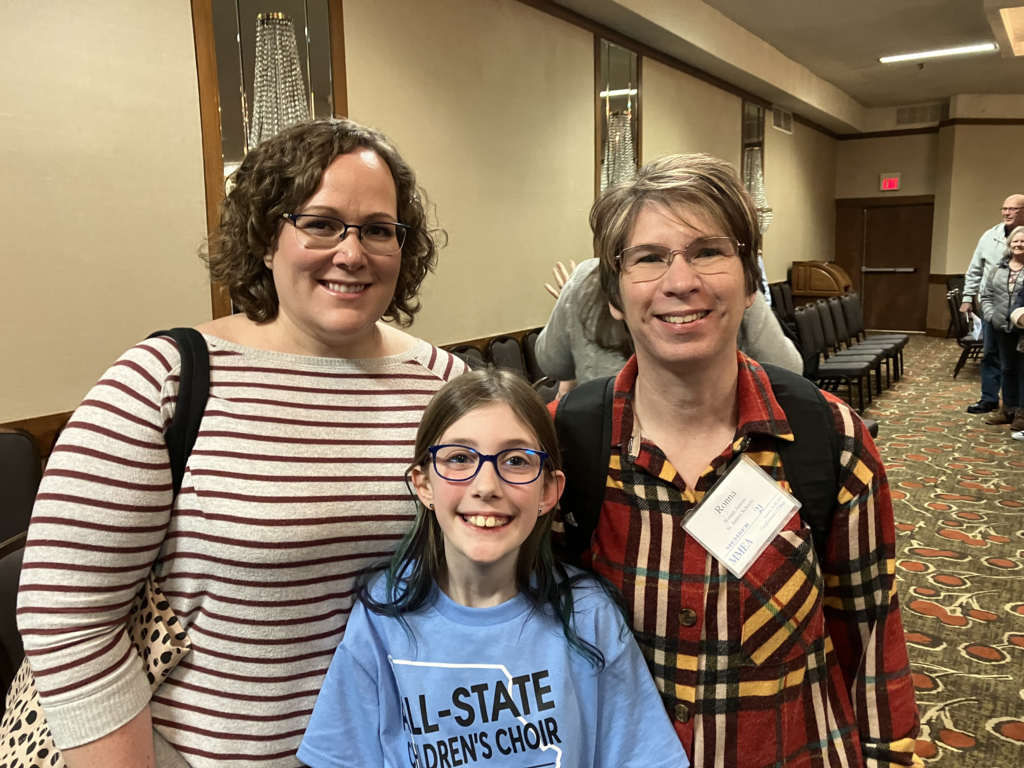 Learning Highlight! Mrs. Evers and Mrs. Y's students have been learning all about cold weather and polar animals. They've had many fun winter-themed learning activities such as magnetic ice fishing for letters/animals and cooking their catch of the day on the "camp fire." They also completed a Service Learning Project for the St. James Senior Center : winter placemats! These activities work on social skills, fine and gross motor skills, and alphabet recognition. They also developed their critical thinking skills while investigating what objects will/won't attract to magnets. We love seeing our students learning through play the Tiger Cubs way! #academicexcellence #stjschools #tigerpride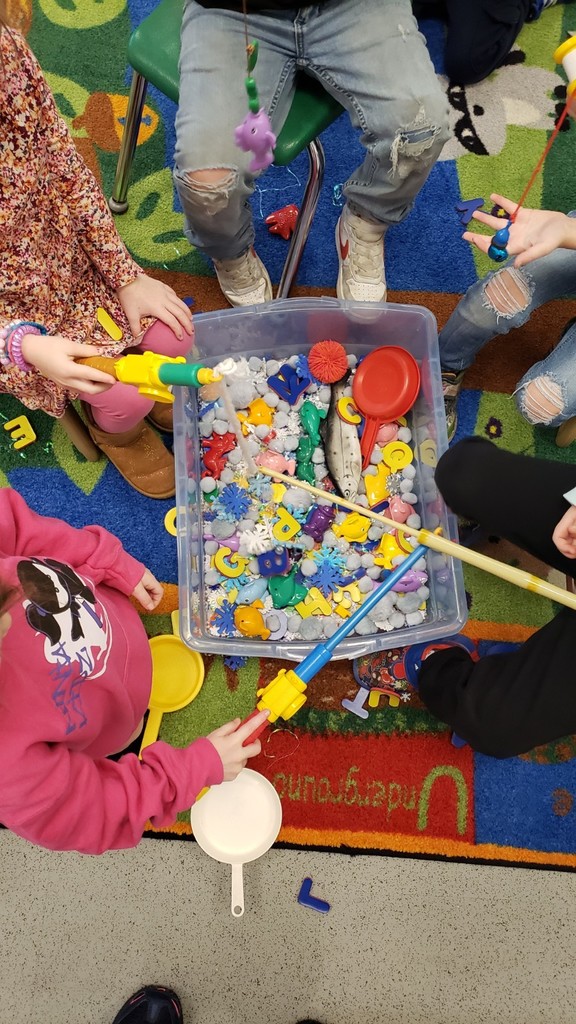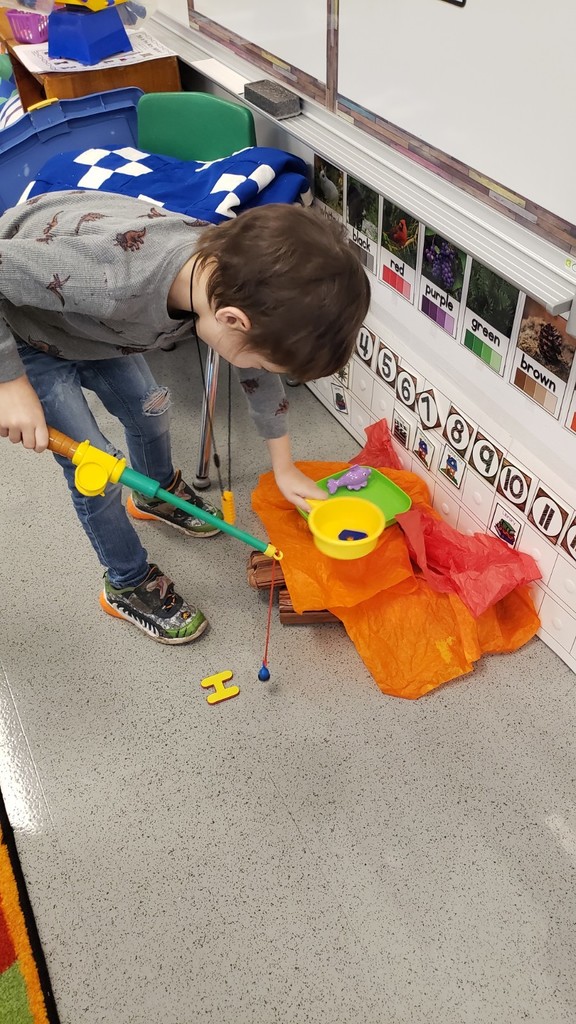 Congratulations to our January Leading the Tiger Way winners! LWJE: Hannah Perona and Tori Parker Middle School: Tamara Story and Carrie Carroll High School: Cheryl Harlan and Stephanie Jackson The "Leading the Tiger Way" teacher and staff of the month program is designed to spotlight one teacher and one classified staff from each building every month. We want to recognize our most dedicated and talented employees. Peers get the opportunity to nominate a teacher and staff member who exemplify the character and professional traits we strive for as a District. #leadingthetigerway #TeacherTuesday #stjschools #tigerpride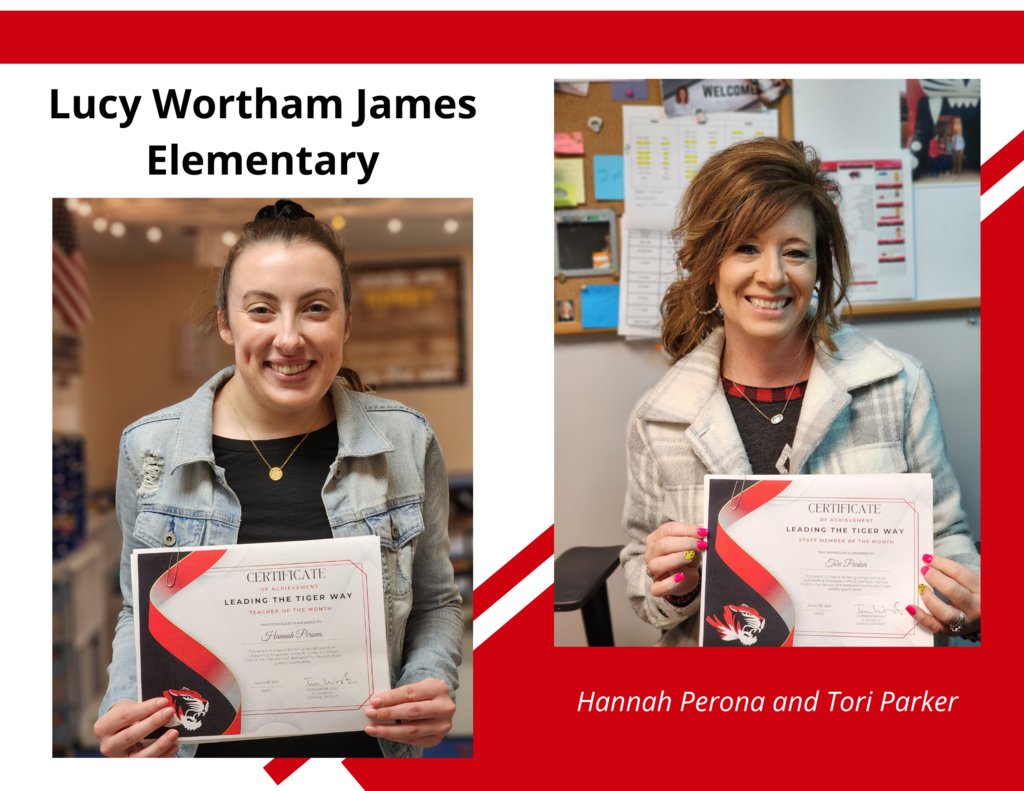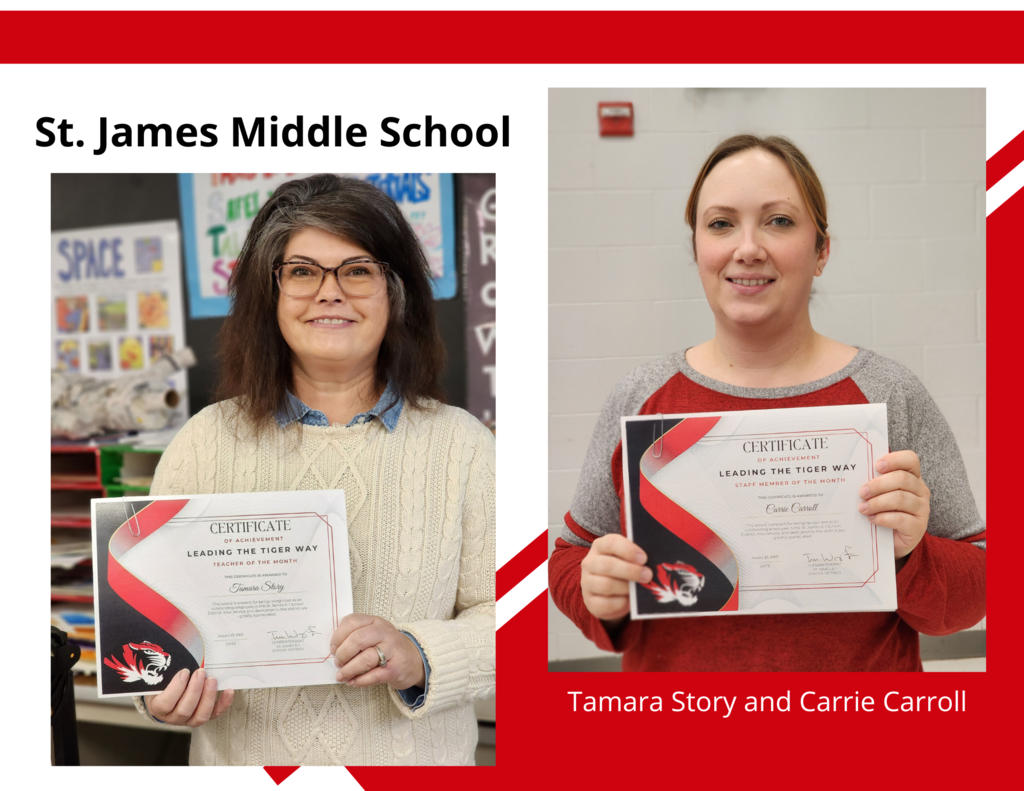 Mission Monday Highlight! Fourth and fifth graders in Junior Beta Club started the new year by creating an Inspiration Wall at Lucy Wortham James Elementary School! During their January meeting, students filled out cards with words of wisdom and affirmations about how to have a great year together. We strive to empower our students through caring relationships and creating a physically and emotionally safe environment for our students. We love seeing our Mission Makers in action! #caringrelationships #missionmonday #stjschools #tigerpride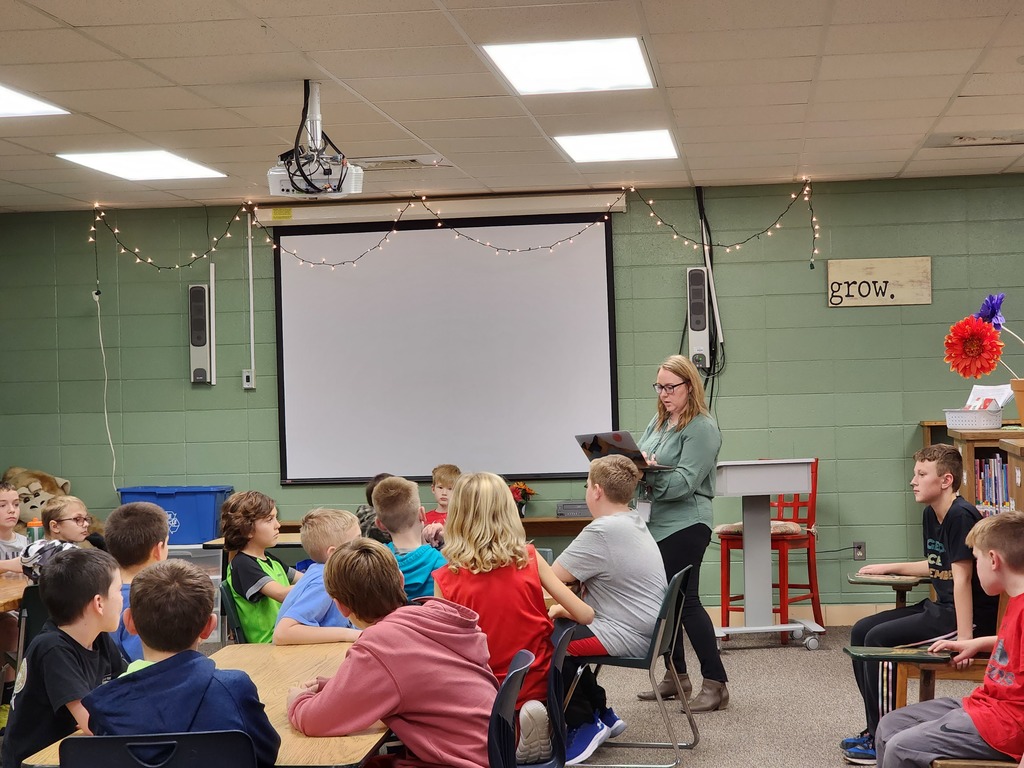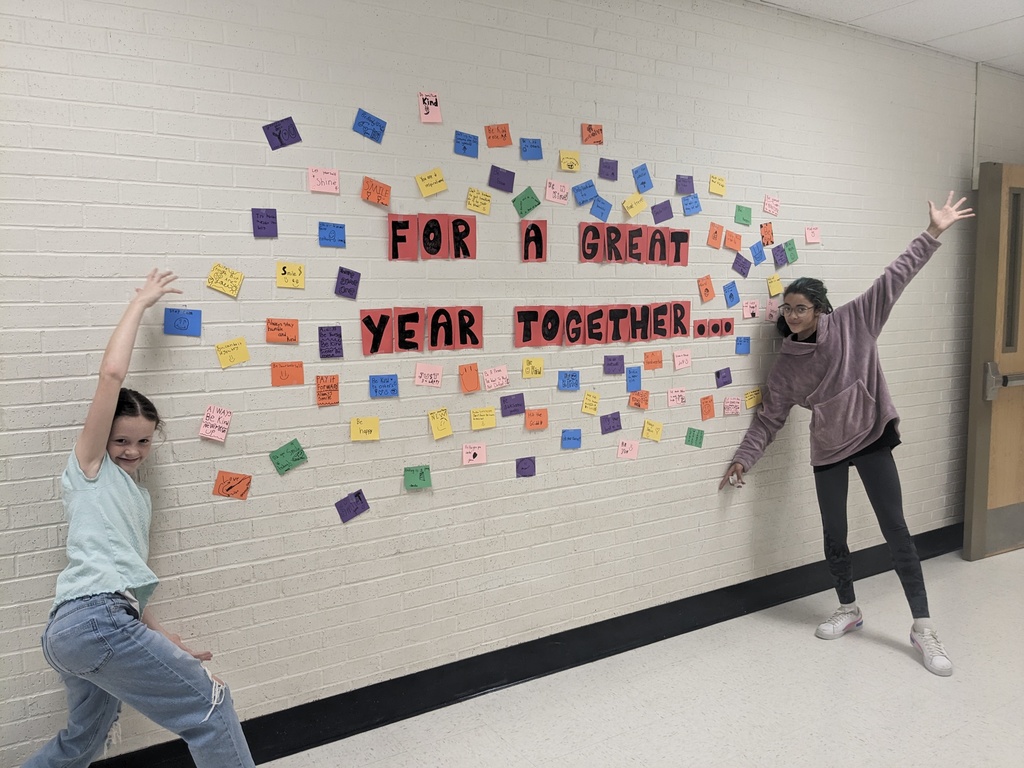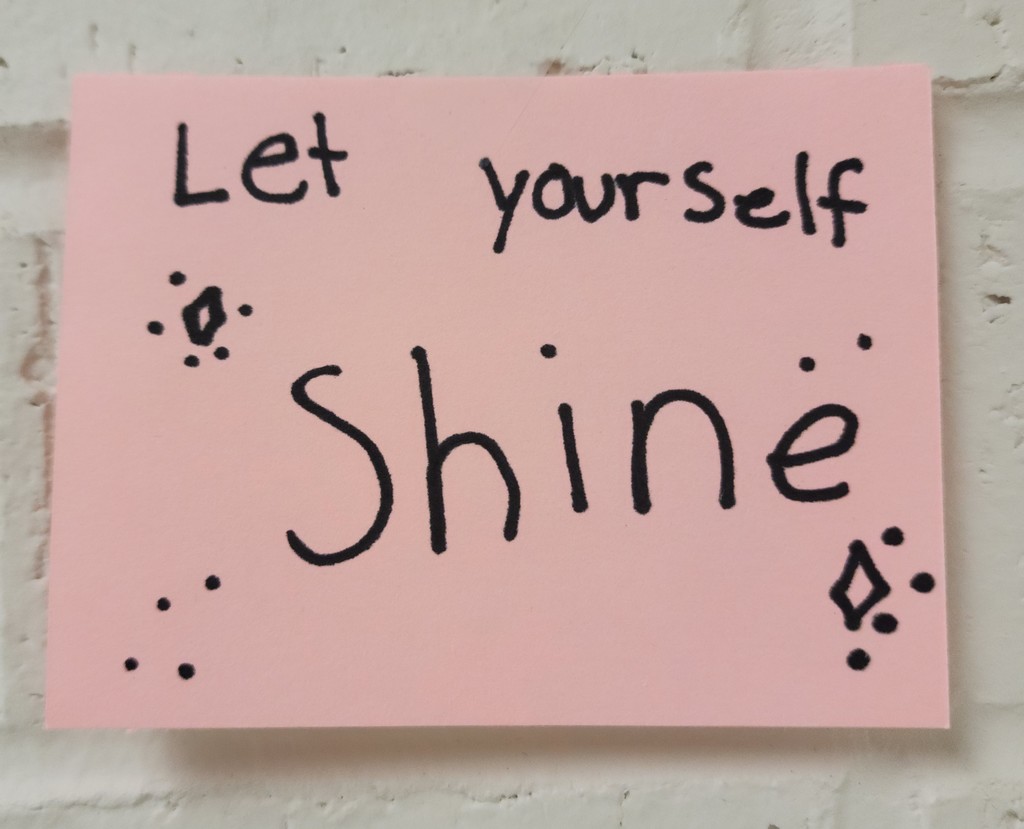 Learning Highlight: Mrs. Siders' and Mrs. Waldmann's middle school classrooms were transformed into a Starbooks Cafe for the day! Dim lights and soft jazz greeted students as they stepped into Starbooks this morning. They placed their drink and snack order to their "barista." After ordering, students were given a book menu and assigned to a station for a book tasting. At each station, they read a synopsis and the first few pages of the books at the table. Then students filled out their "book menus" with their top four choices. Later they will be assigned to groups based on their selection. Within those groups, they'll spend over a month analyzing the chosen text. Each student will rotate through jobs in the group: Discussion Leader, History Buff, Vocab Veteran, Captain Connector, and Amazing Artist. #caringrelationships #academicexcellence #stjschools #tigerpride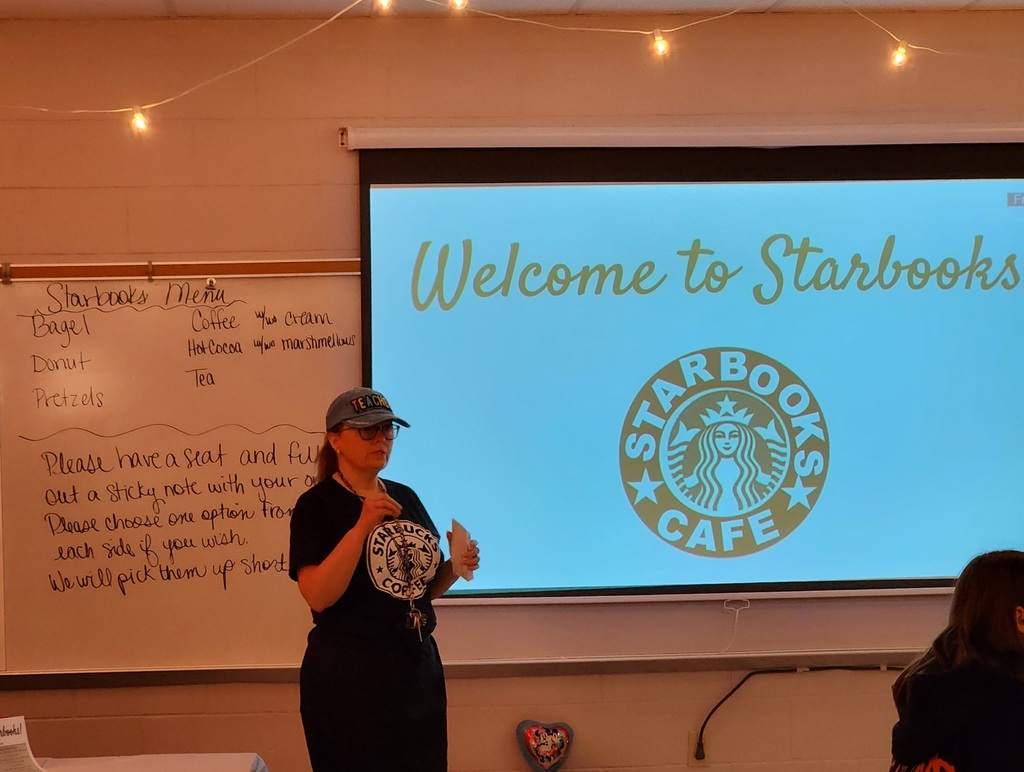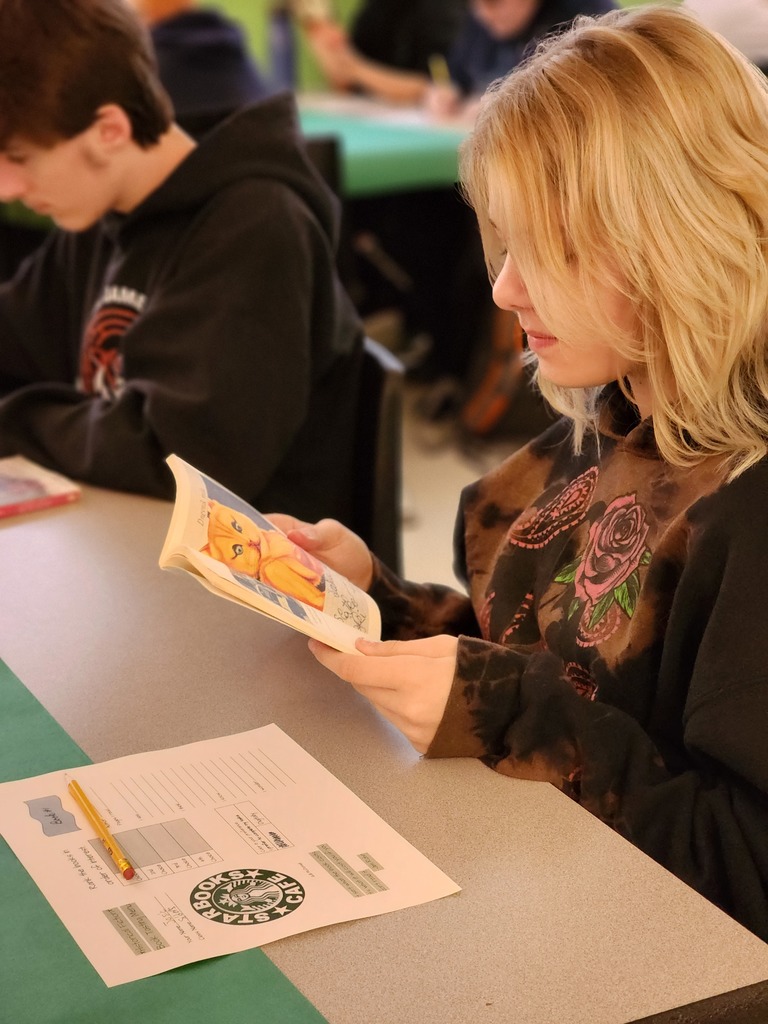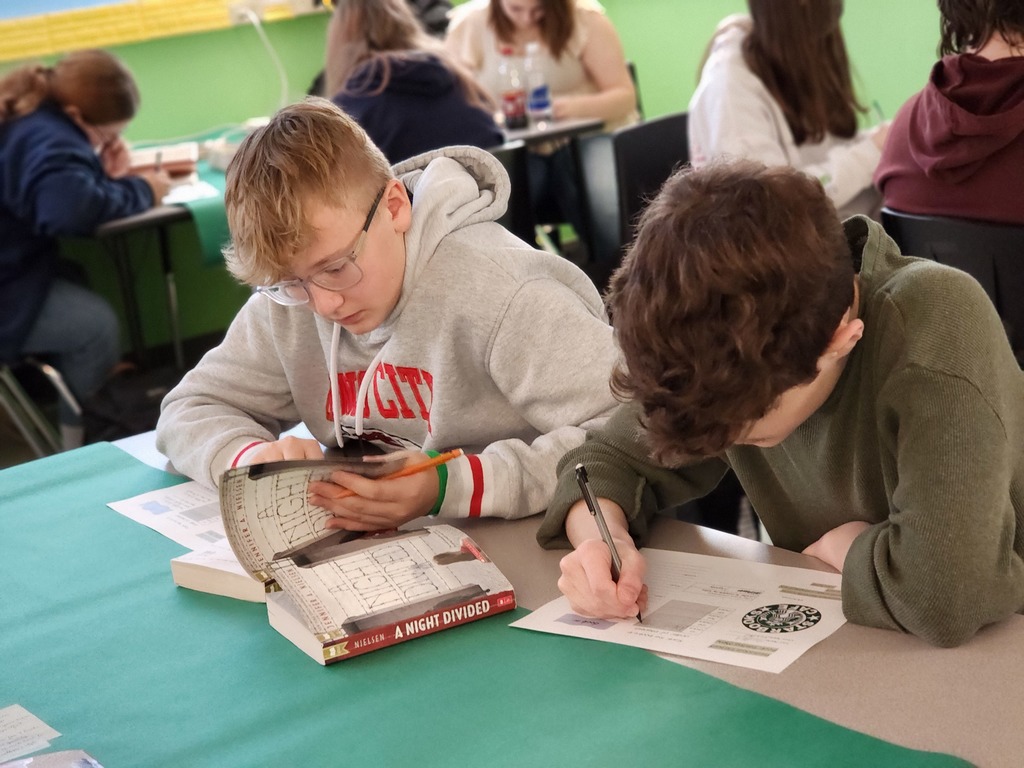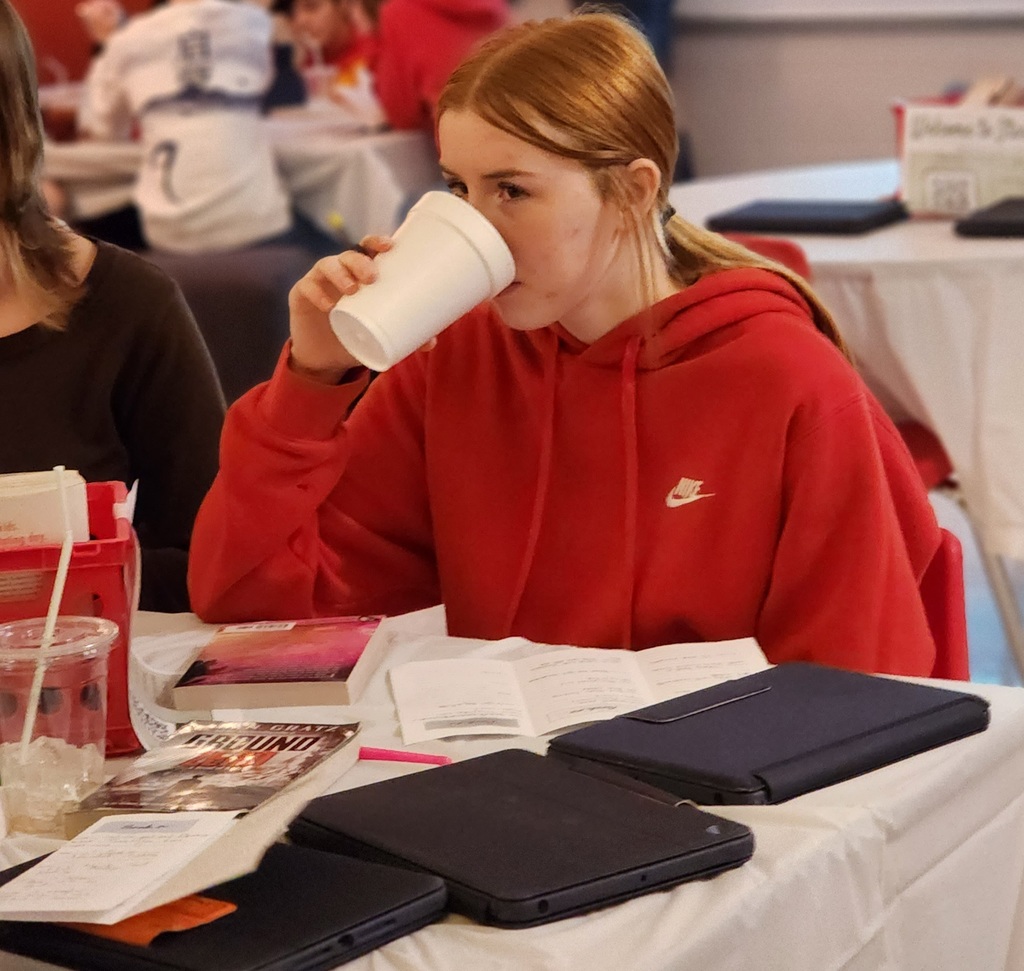 The St. James R-1 School District Board of Education had the opportunity to tour all three schools today and see learning-in-action. Board members were led into classrooms by building administration and student ambassadors. They were able to observe strong examples of learning, learning strategies, and student engagement. Everyone loves Crispito day and our Board is no different. They had lunch with some very excited second graders. Thank you to our Board of Education for your dedication to St. James schools! #BOE #academicexcellence #stjschools #tigerpride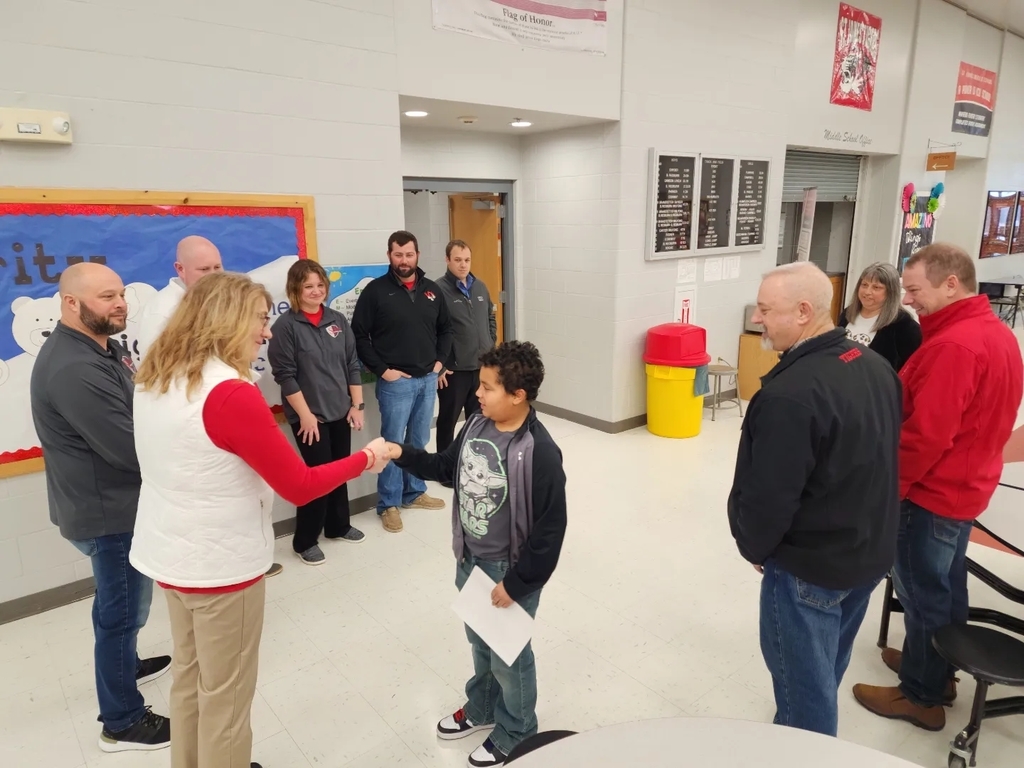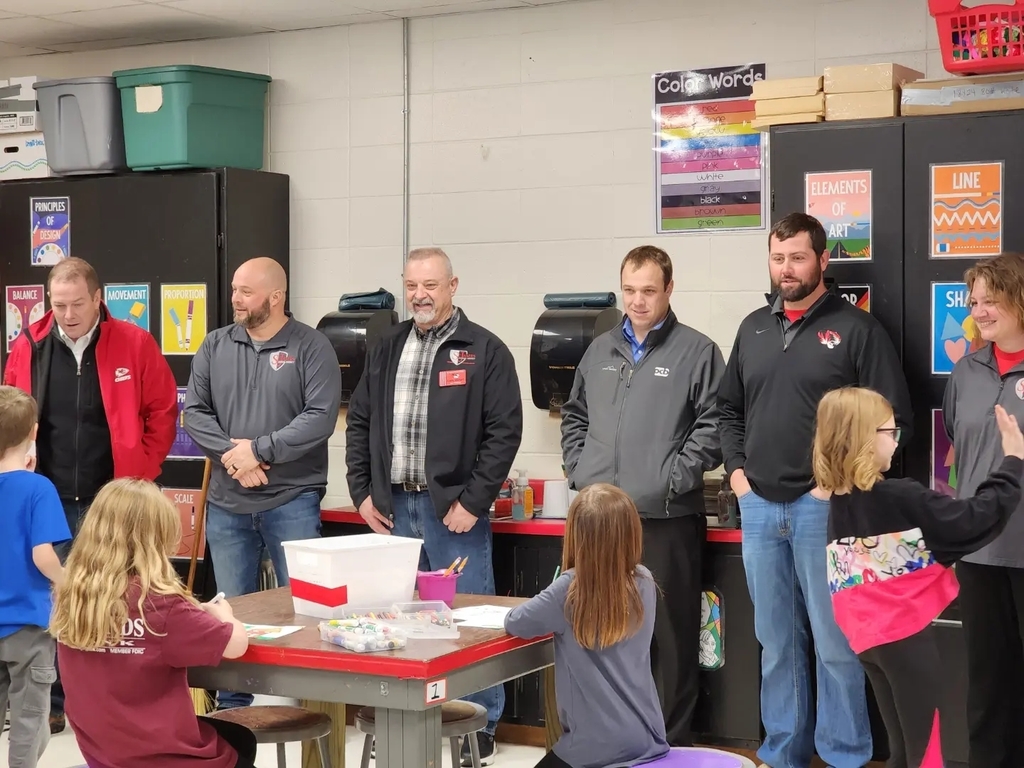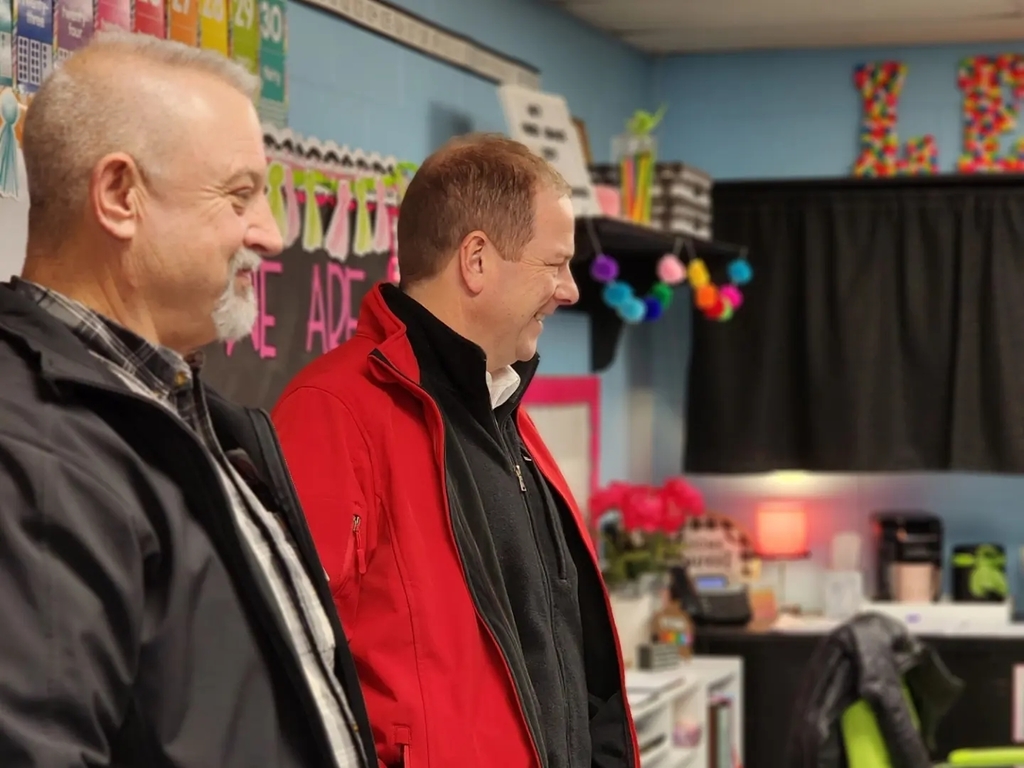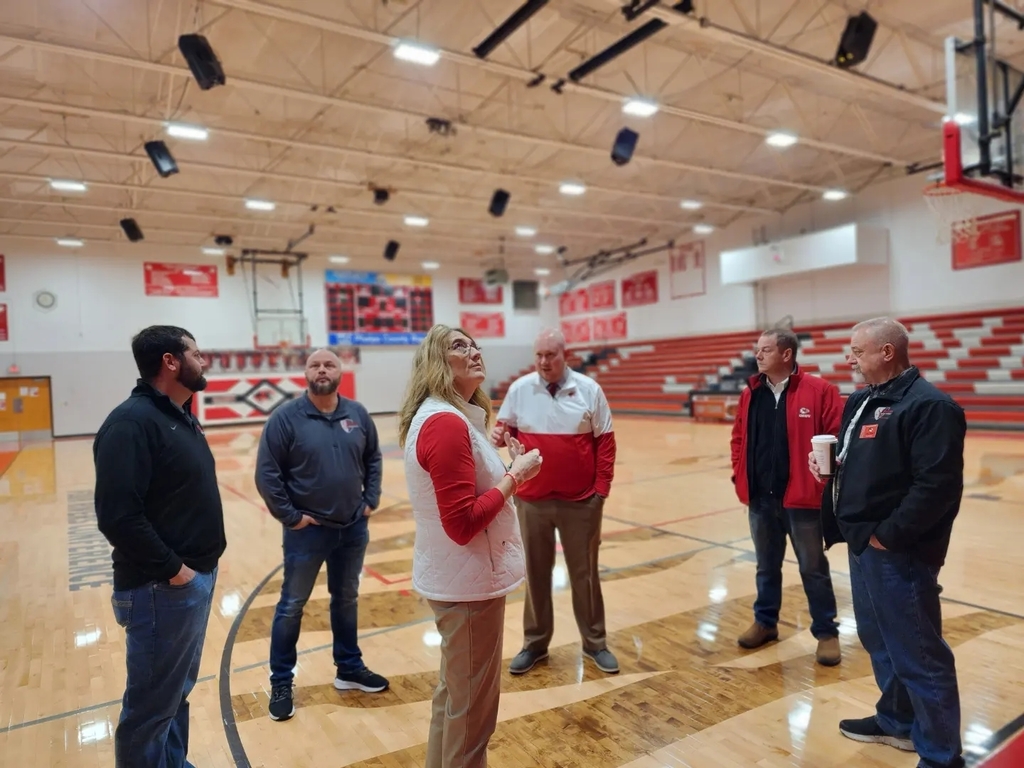 Prop TIGERS Tuesday! Check out some more information about the proposed operating levy increase on the ballot this April. #propTIGERS #stjschools #tigerpride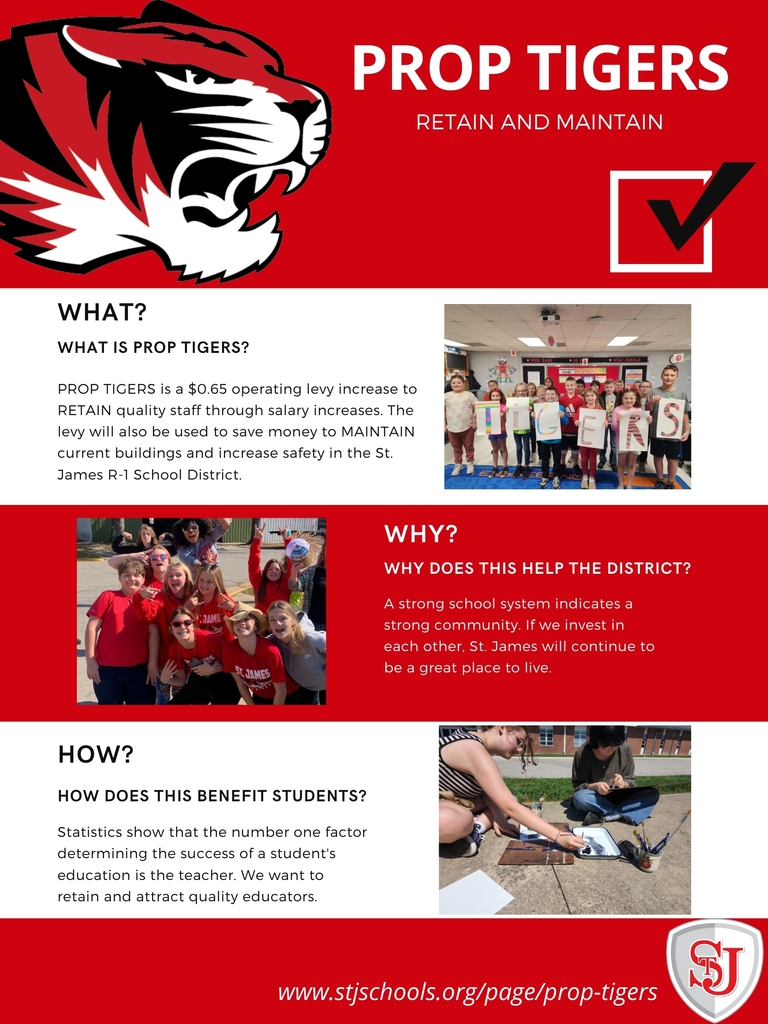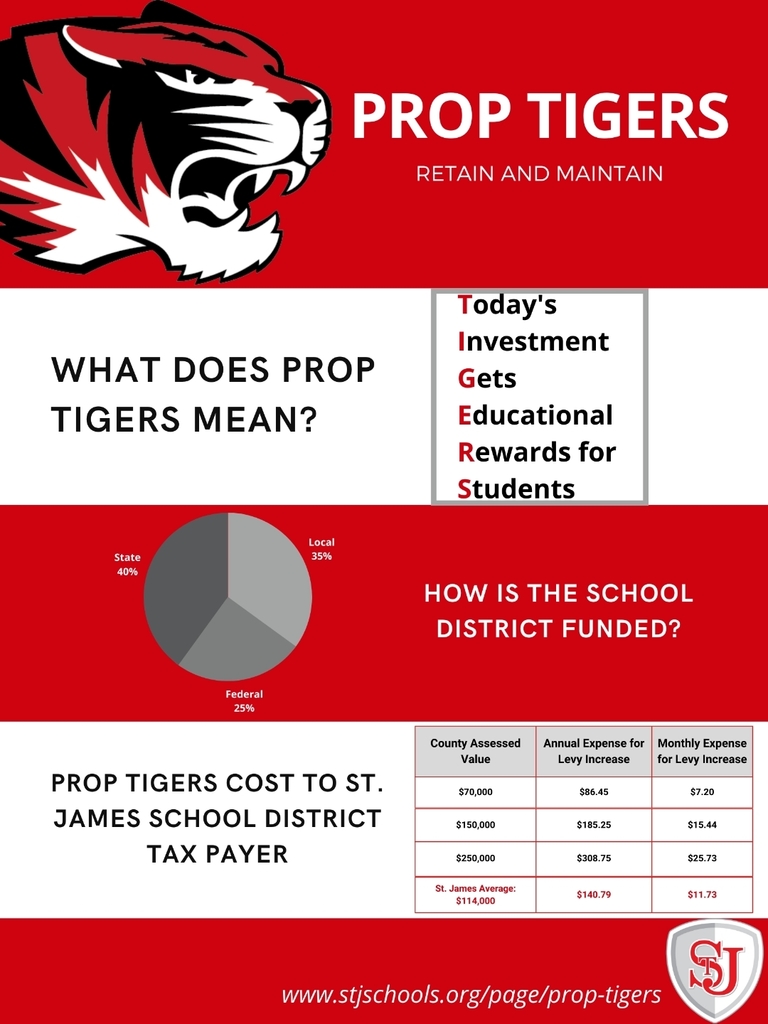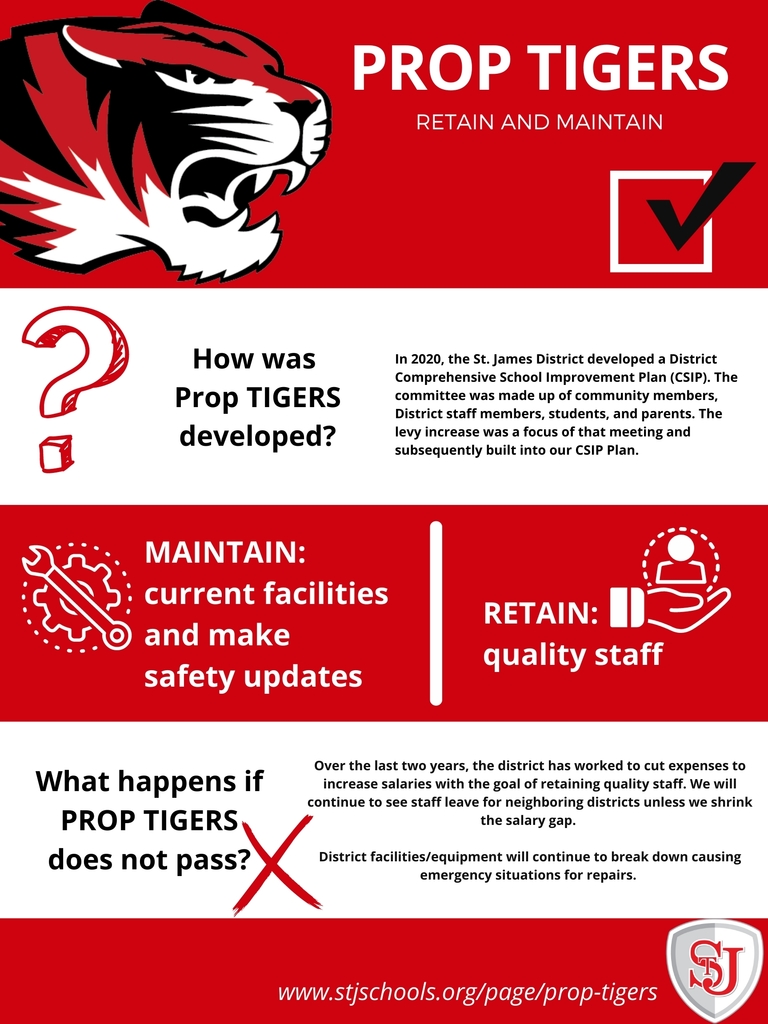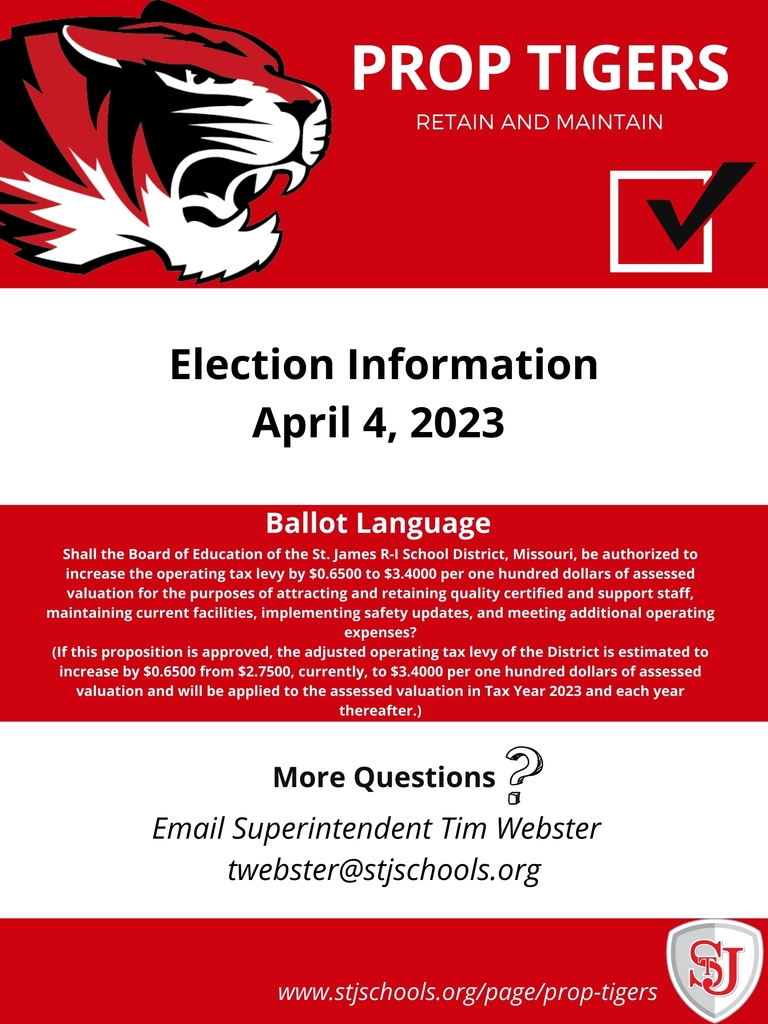 Learning Highlight! Students at St. James Middle School have been setting Reading Resolutions with Mrs. McCurdy this week! By encouraging autonomy in their education, students begin to take the reins of responsibility for part of their learning. Educators provide the support network students need to achieve their personal goals. Superintendent Webster stopped by to make his own resolutions for the year. Good luck on your reading adventures! #academicexcellence #stjschools #tigerpride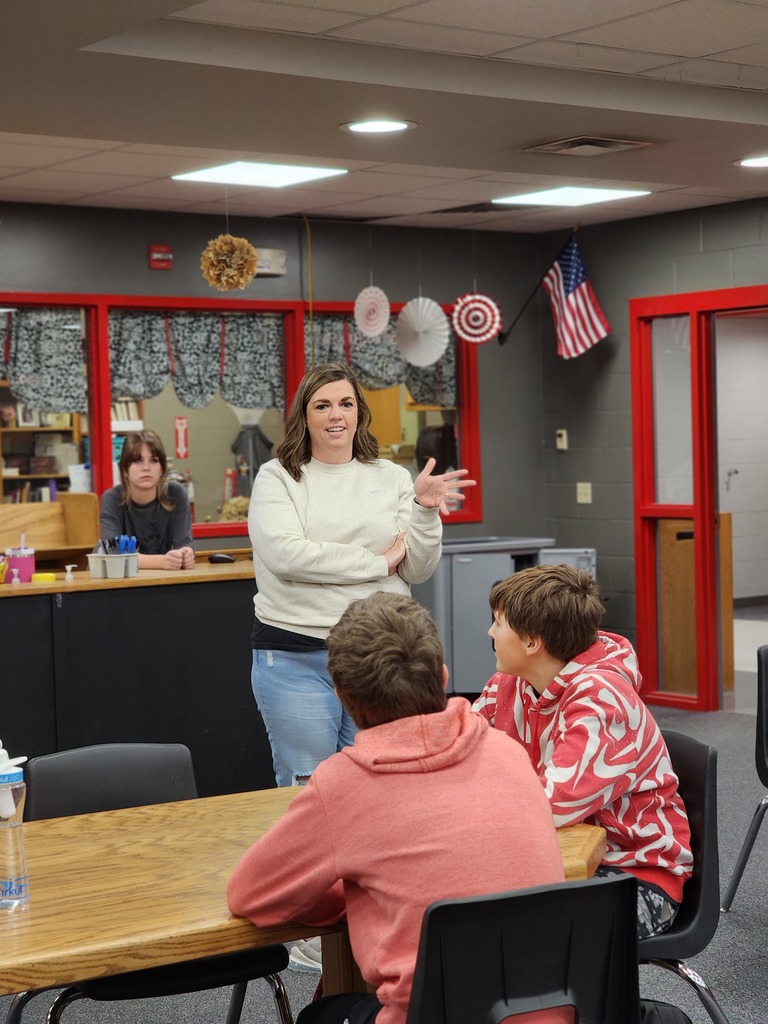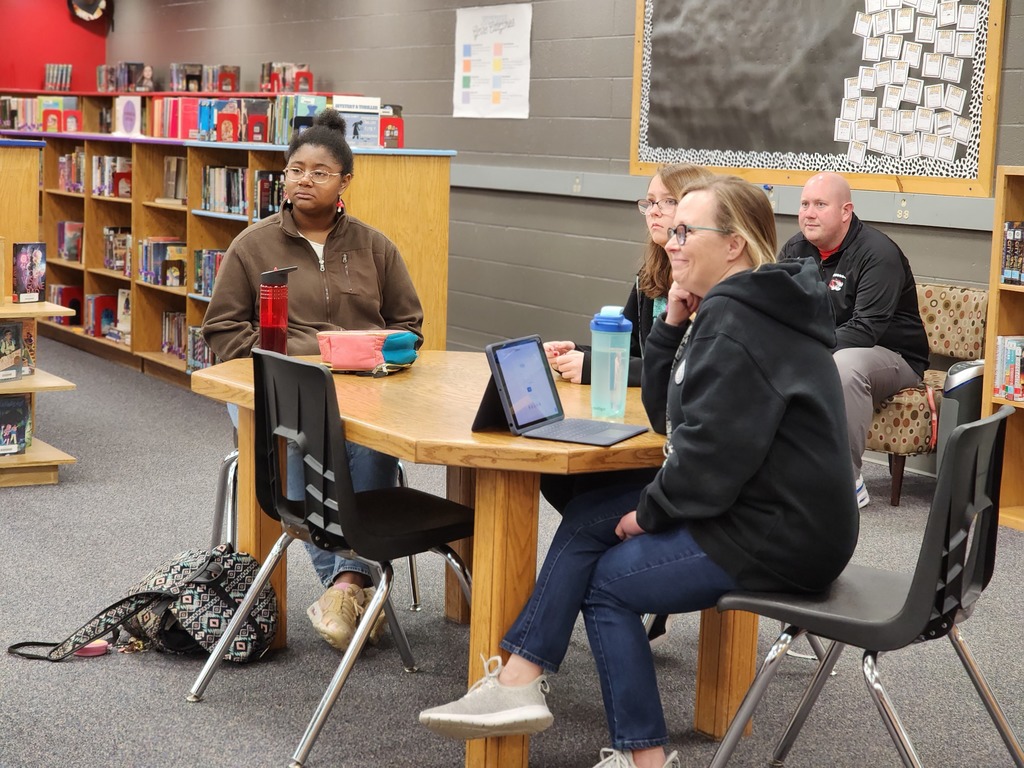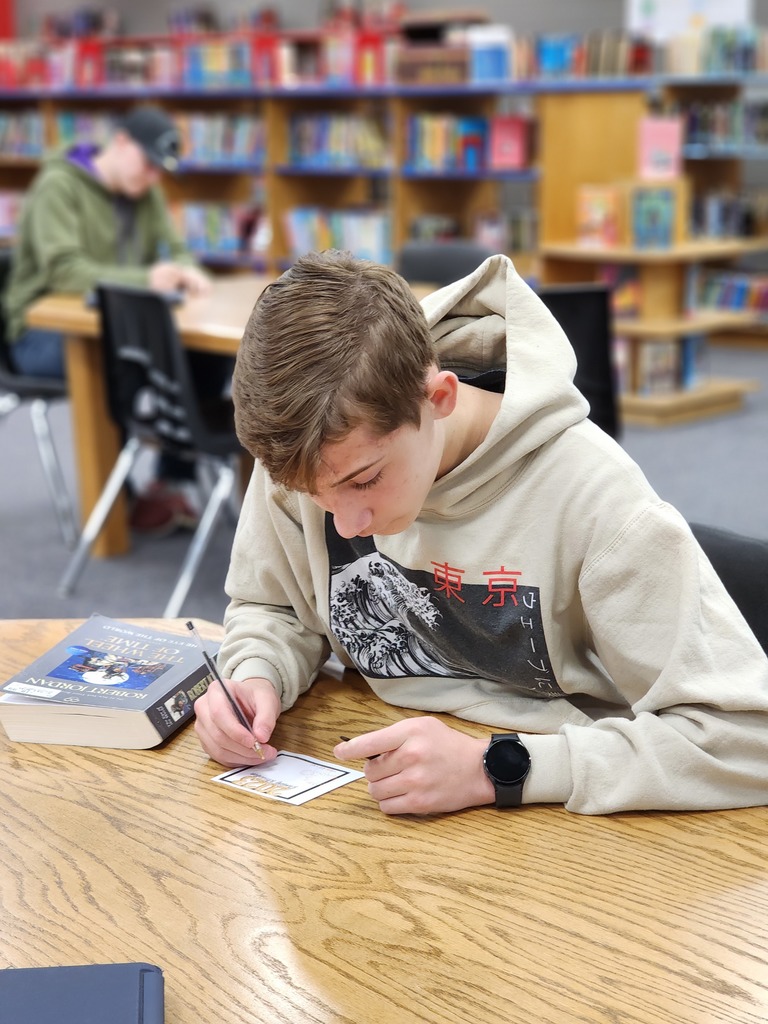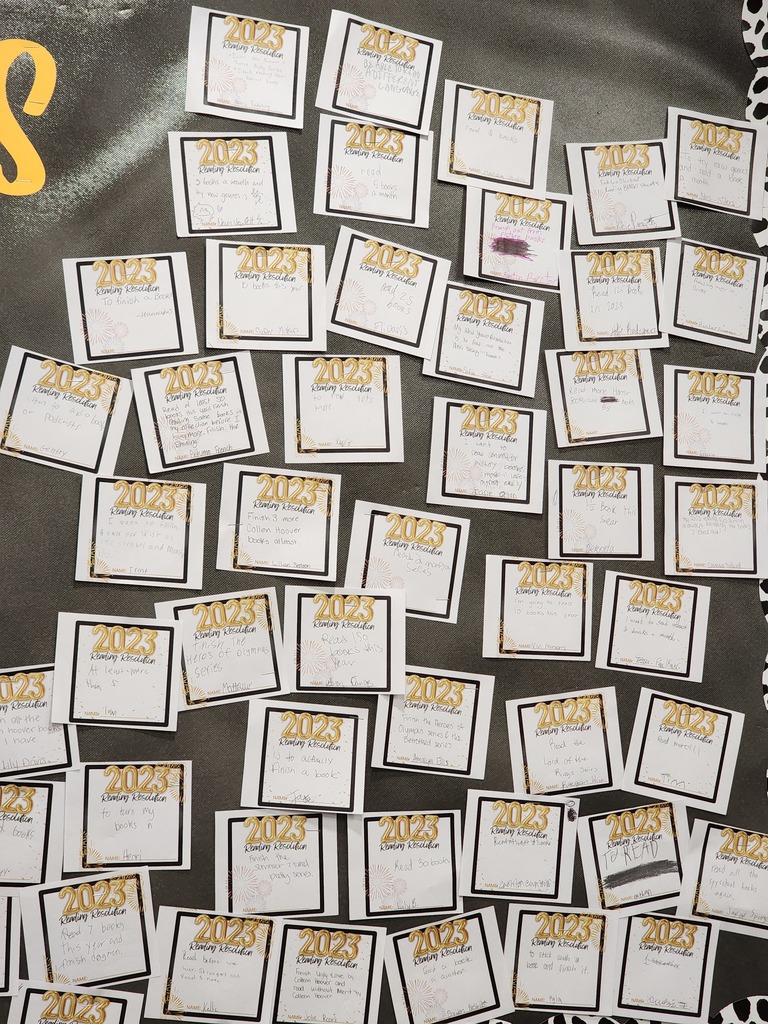 Don't forget! St. James R-1 School District will be IN session on Monday, January 16, 2023 for Martin Luther King Jr. Day.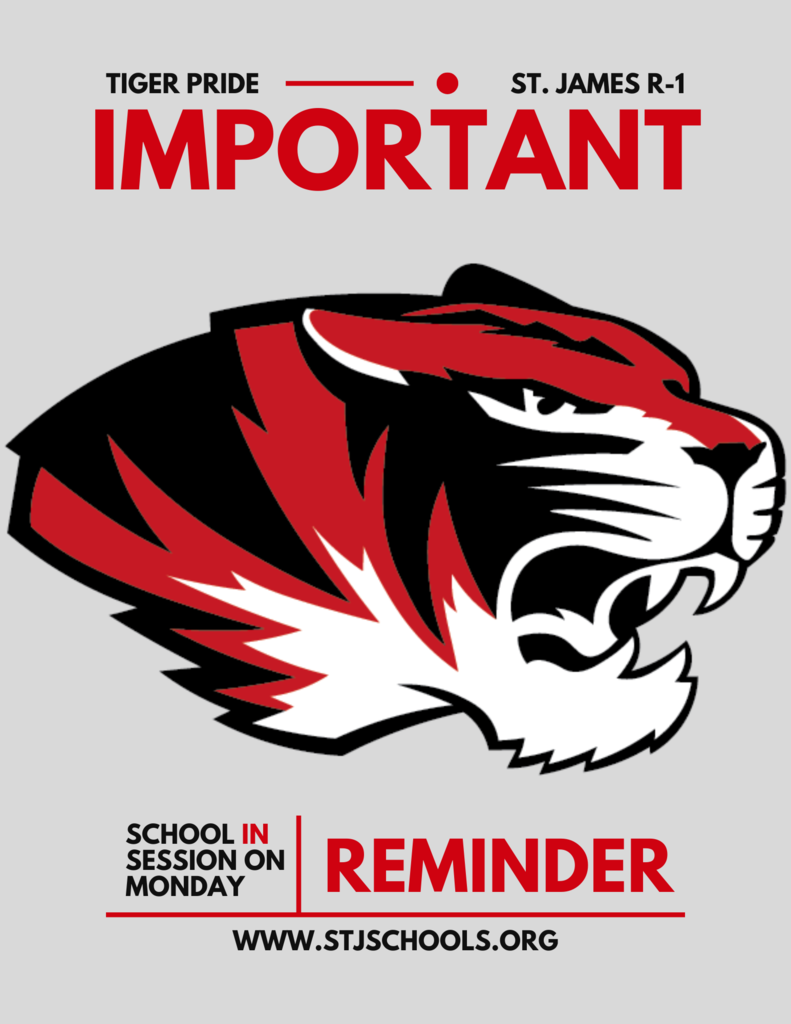 Mr. Felan, a vocal teacher at St. James R-1 School District, had the honor of singing the National Anthem at the University of Missouri Wrestling's Military Appreciation Match. Help us congratulate him! #ArmyGuardBand #stjschools #tigerpride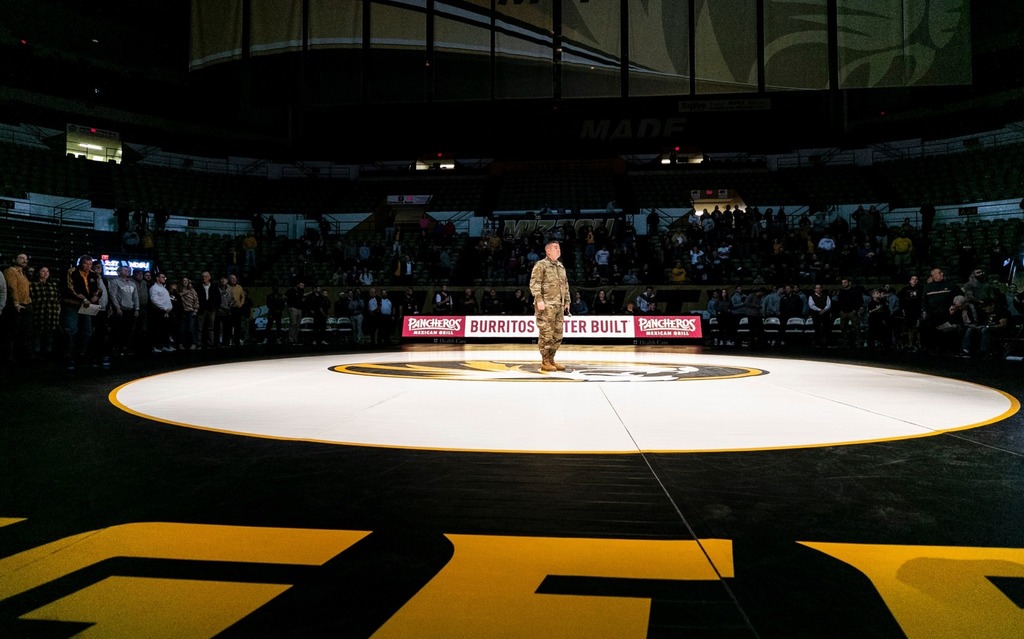 Learning Highlight! Third grade students at Lucy Wortham James Elementary School have been learning all about fossils. The fossil unit provides students hands-on learning opportunities such as excavating chocolate chip "fossils" from a cookie and creating amber and impression fossils. Kendra Swee and Rachel Ratcliff from Maramec Spring Park visited the school to provide interactive lessons on fossil formation. Students were able to examine and touch real fossils. They also did an experiment to create an impression fossil using bread and gummy bears. Three conditions need to exist to create a fossil: buried, no oxygen, and pressure. The gummy bears were placed in between layers of bread and put under pressure. Students were able to observe the "fossil" at the end of the lesson. Later, stuffed animals were passed out and students participated in the creation of a prehistoric timeline. Multiple prehistoric scenarios were presented and certain animals went extinct, migrated, or became fossils. Visually, the students were able to see the layers of fossil history and learn how it happens. The District appreciates the community partnership with Maramec Spring Park and we are thankful for the learning opportunities provided for our students. #academicexcellence #communitypartnerships #stjschools #tigerpride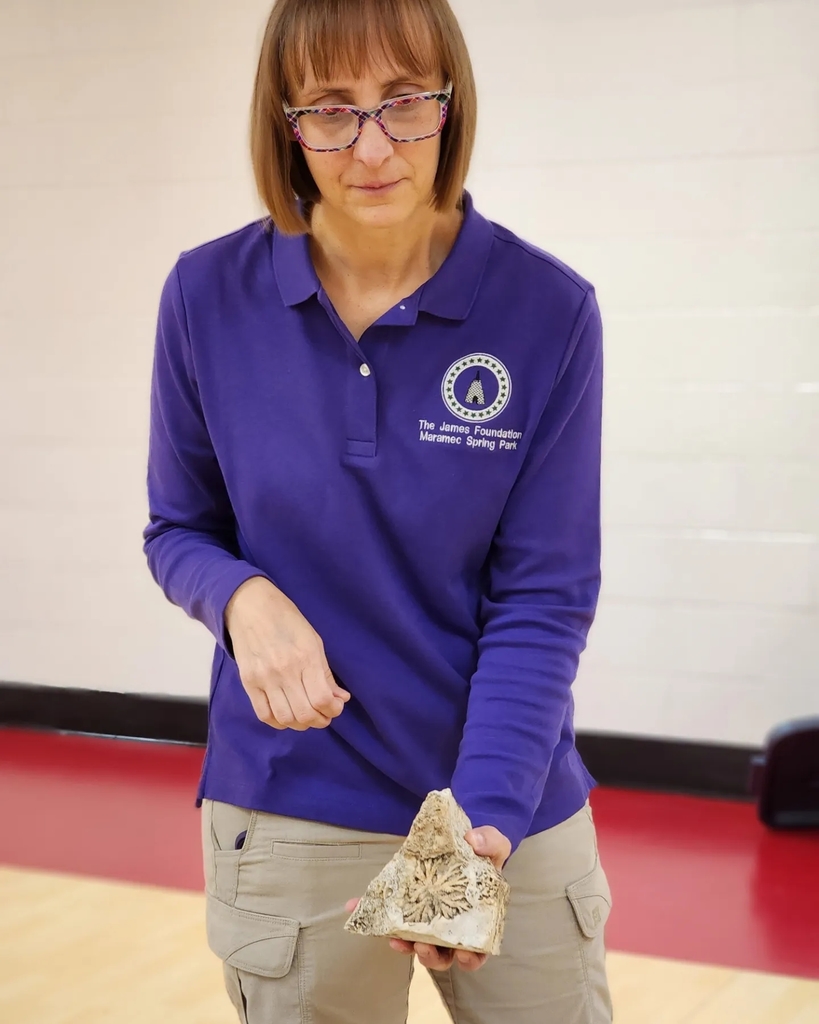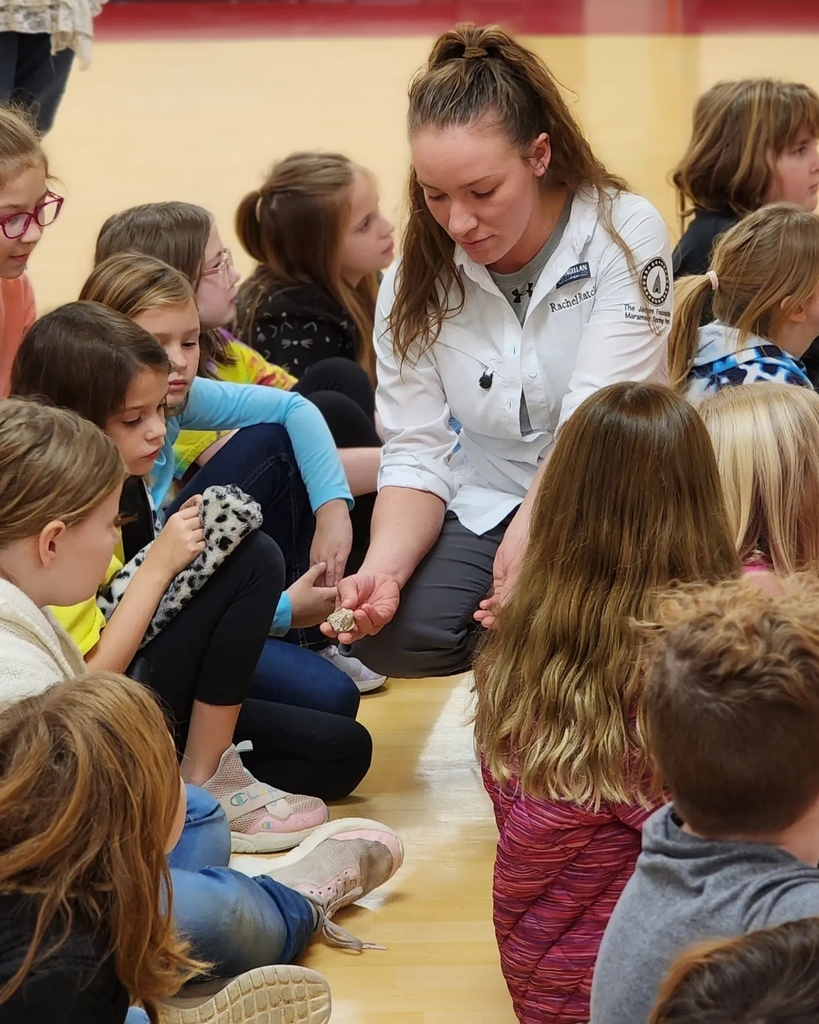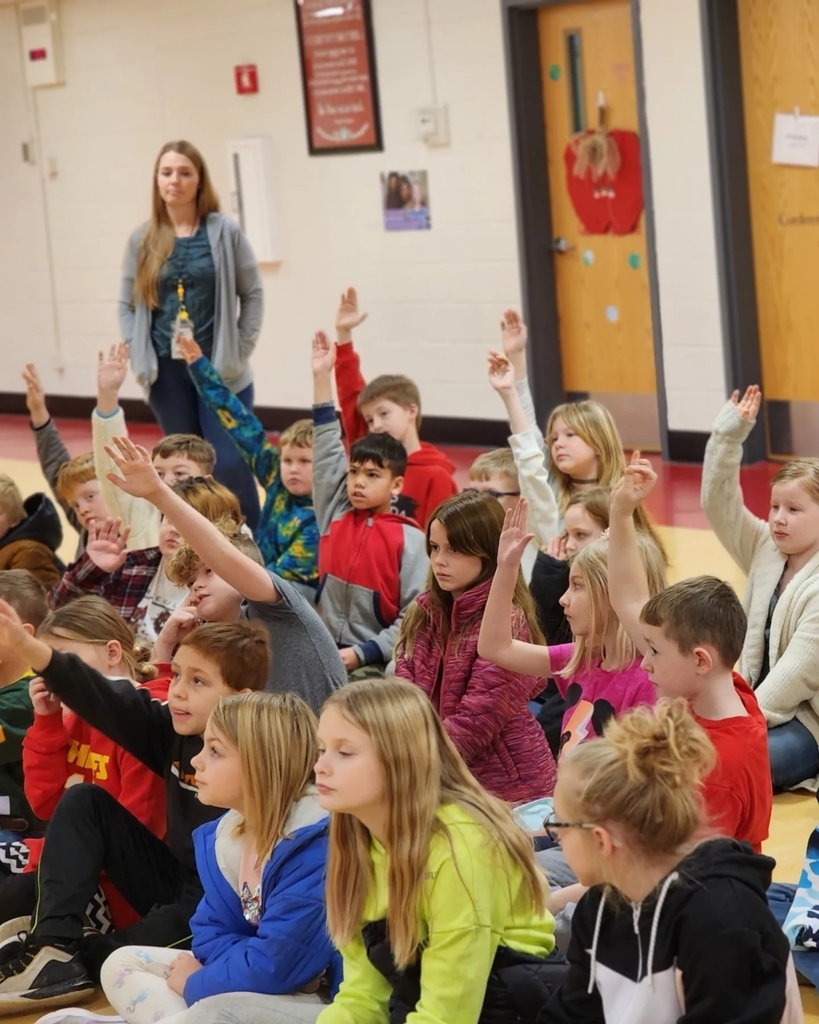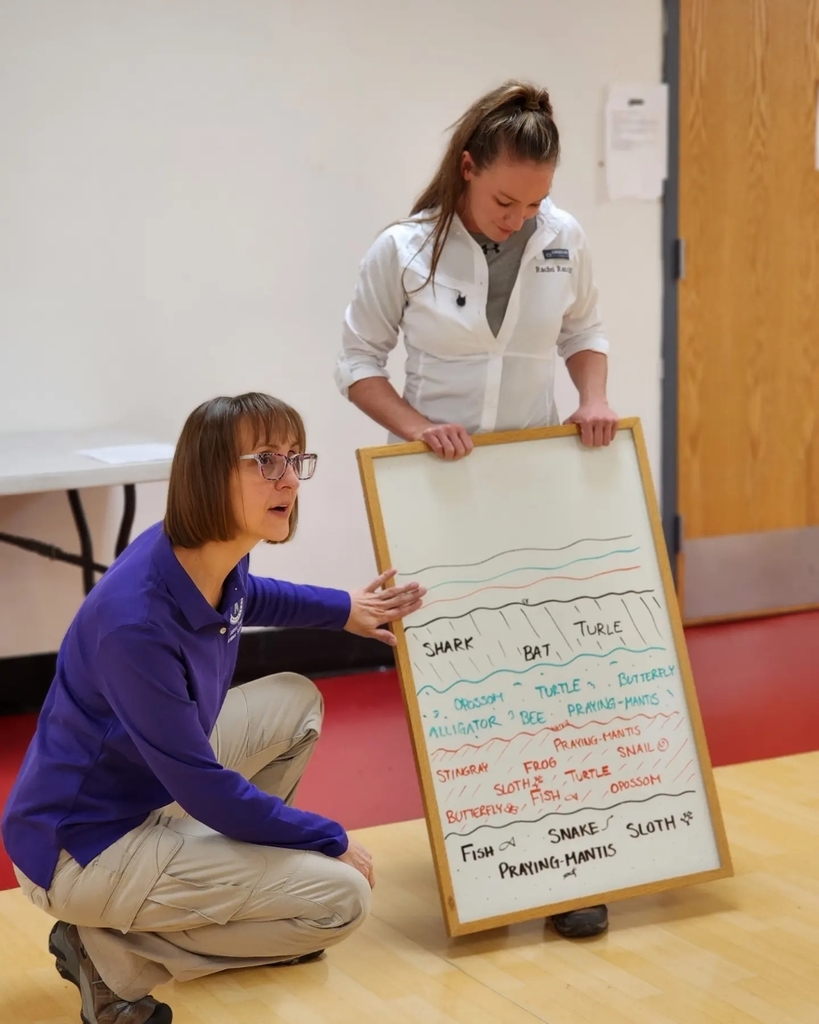 On this Mission Monday, we want to highlight the connection between physical activity and academic success. Not only vital to healthy growth and development, physical activity is important for learning. According to the US Center for Disease Control and Prevention (CDC), physical activity impacts students' cognitive skills such as concentration and attention, and it also enhances classroom attitudes and behaviors, all of which are important components of improved academic performance. St. James R-1 School District supports programs to improve physical fitness such as daily recess, physical activity incorporated into classroom lessons, and before and after school programs such as Tiger Training.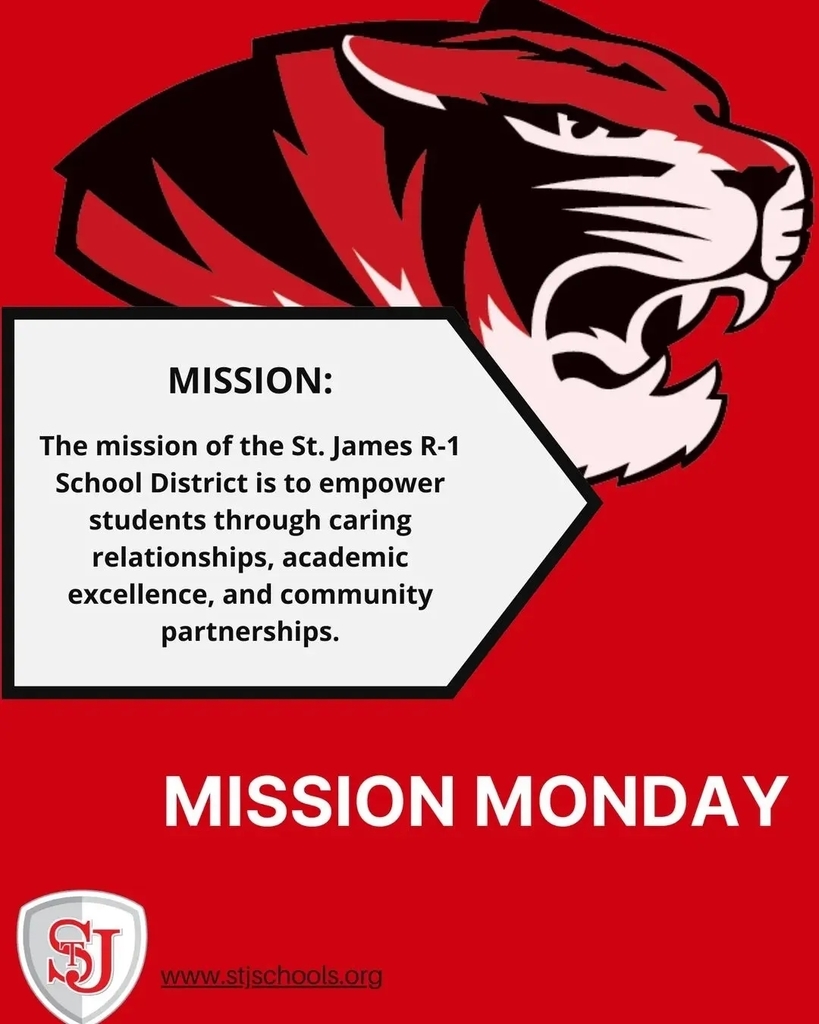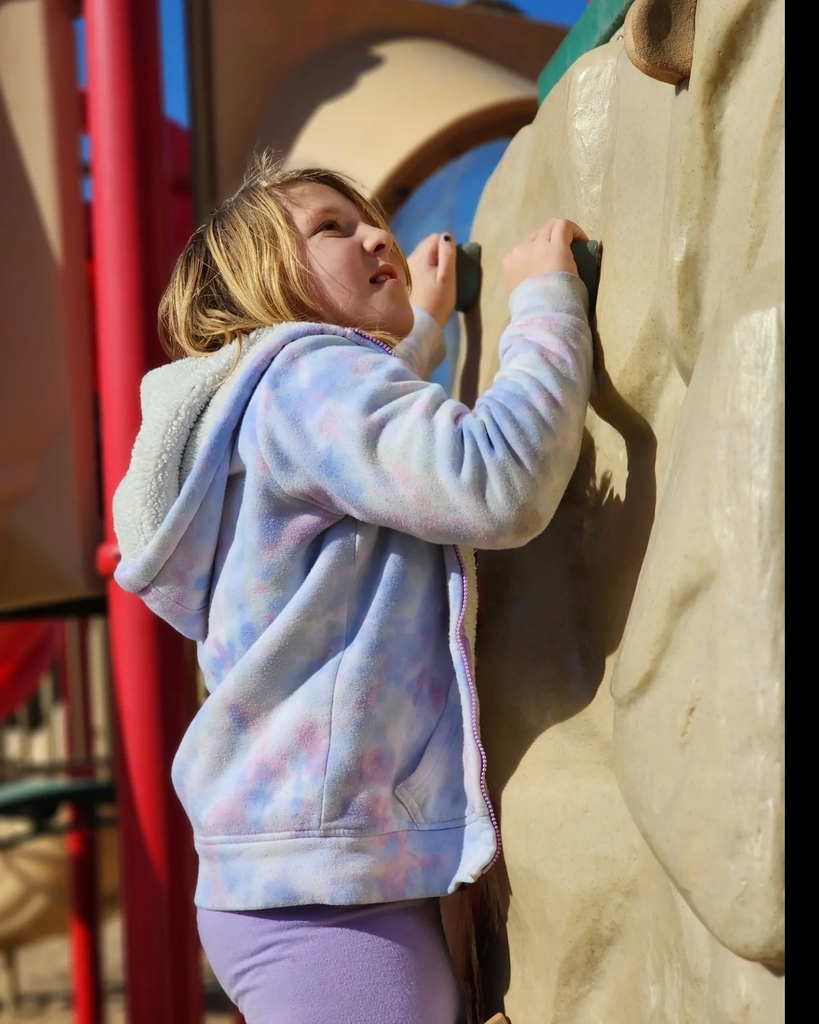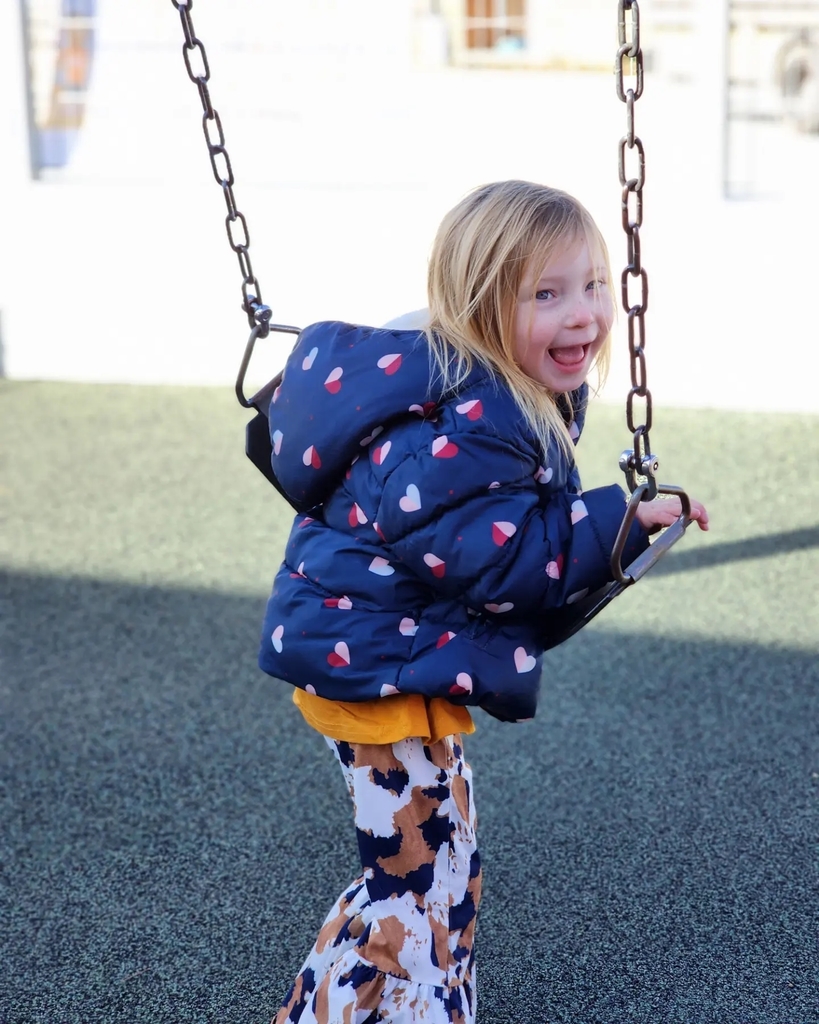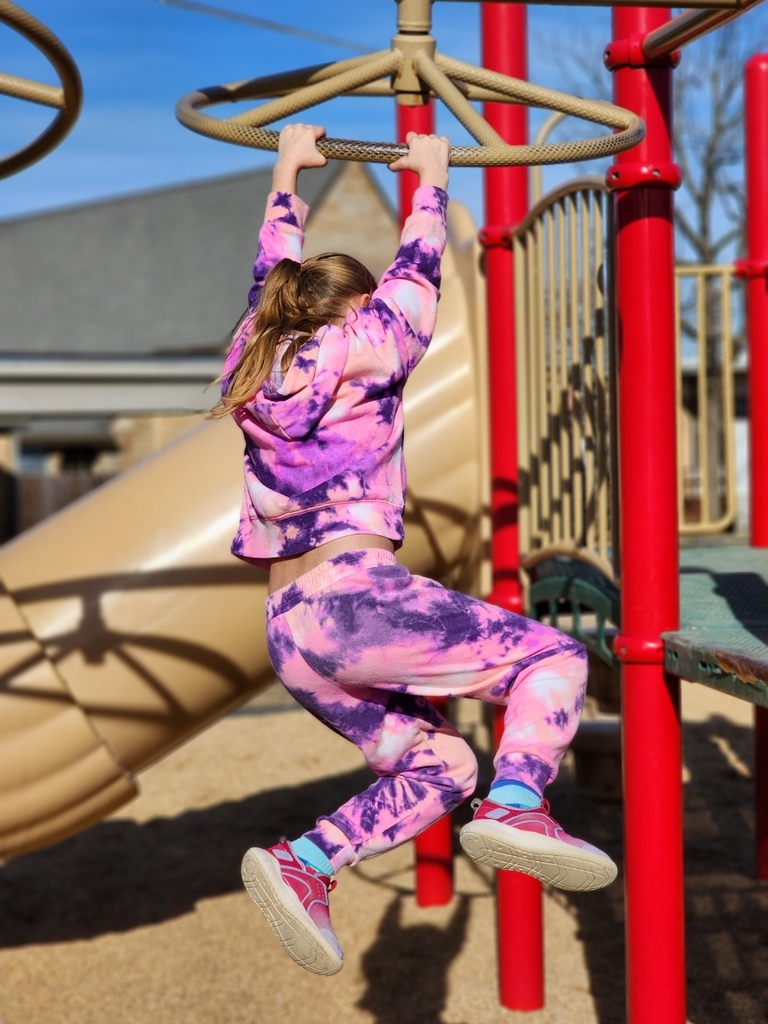 Arts in Education Highlight! Kindergarten students in Mrs. Mendenhall's Art 2 class built paper sculptures this week. Creating three-dimensional models and structures helps develop children's coordination, communication, and understanding of shape, form and texture. The St. James R-1 School District supports arts in education and we thank all our educators for cultivating creativity. #ArtsInEducation #lwje #stjschools #tigerpride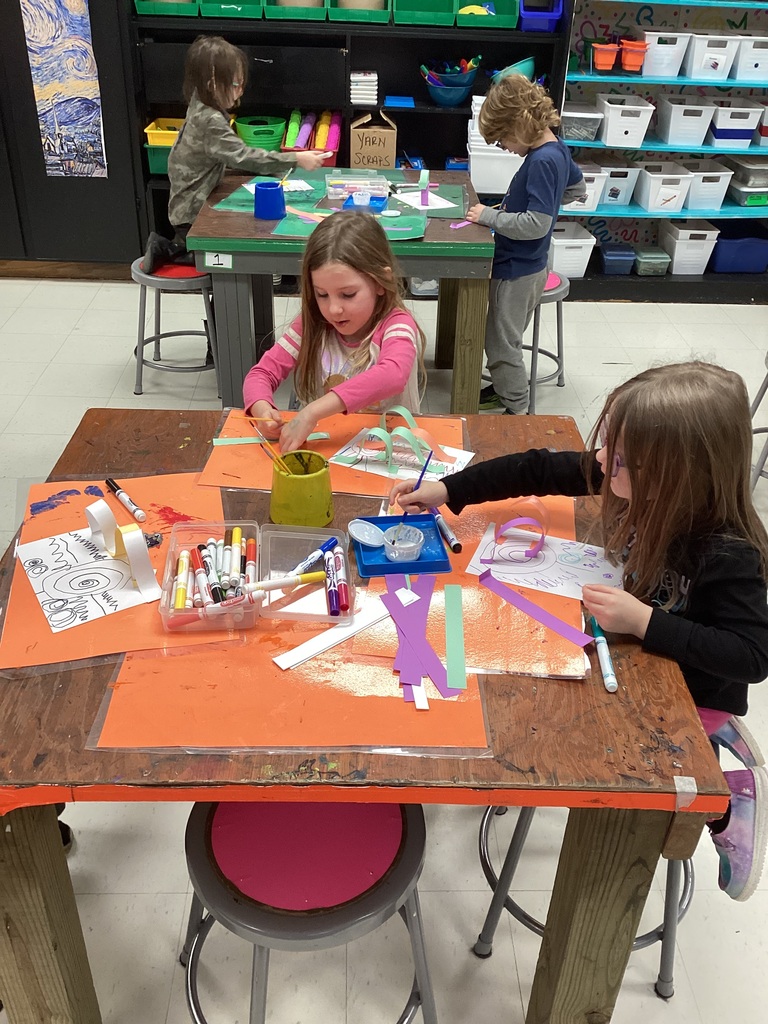 Learning Highlight! Students in Mrs. Daniels' classes have been working on reading and analyzing non-fiction texts. One in particular dealt with the benefits of reading. After finishing it and excited for a fresh start, the students set new reading goals for the second semester. Every Wednesday, Mrs. Daniels gives her students time in the library for independent reading and book selection. This week they developed their new reading goals by creating bookmarks and designed bookmarks based on their current book choice. #academicexcellence #stjschools #tigerpride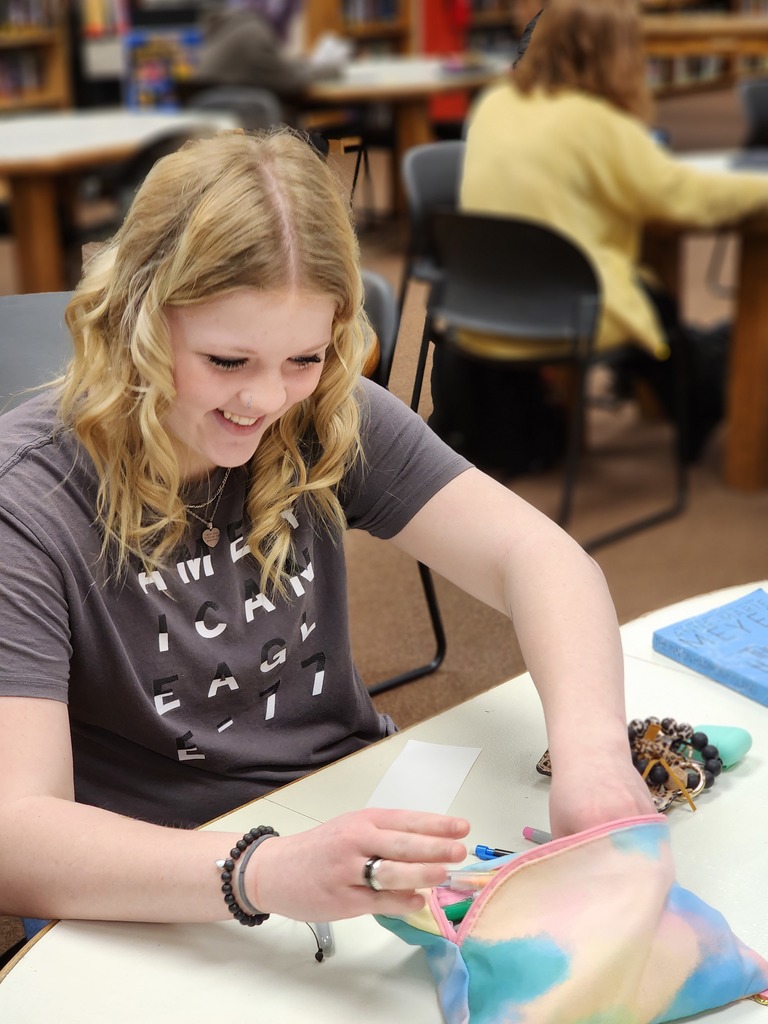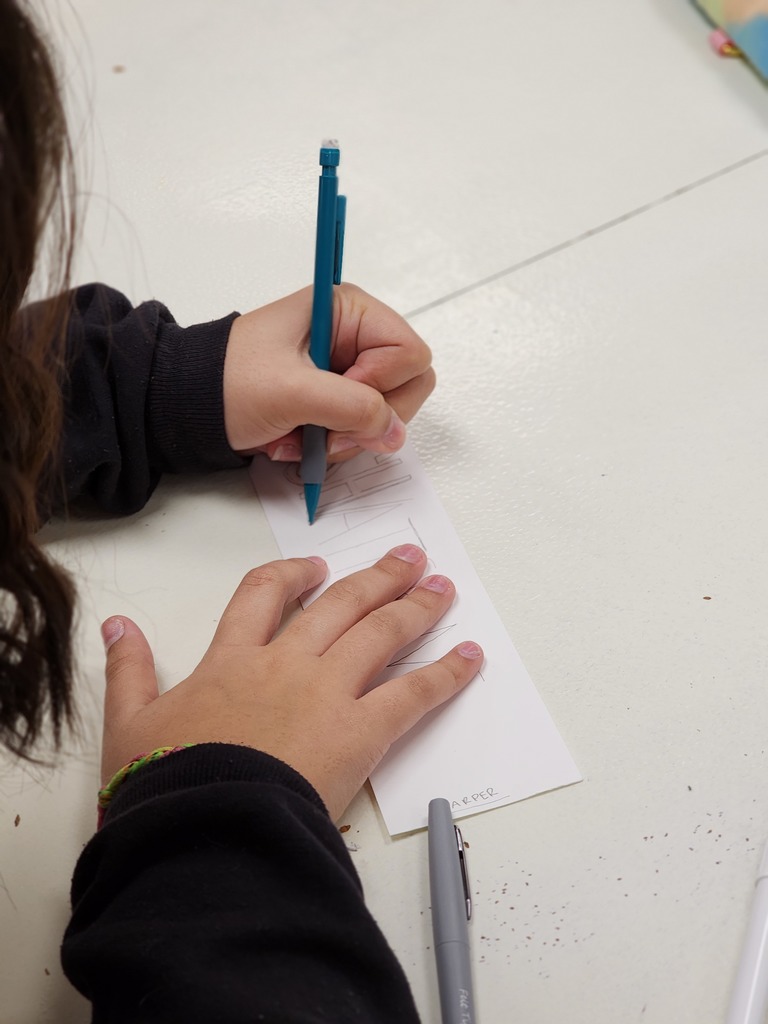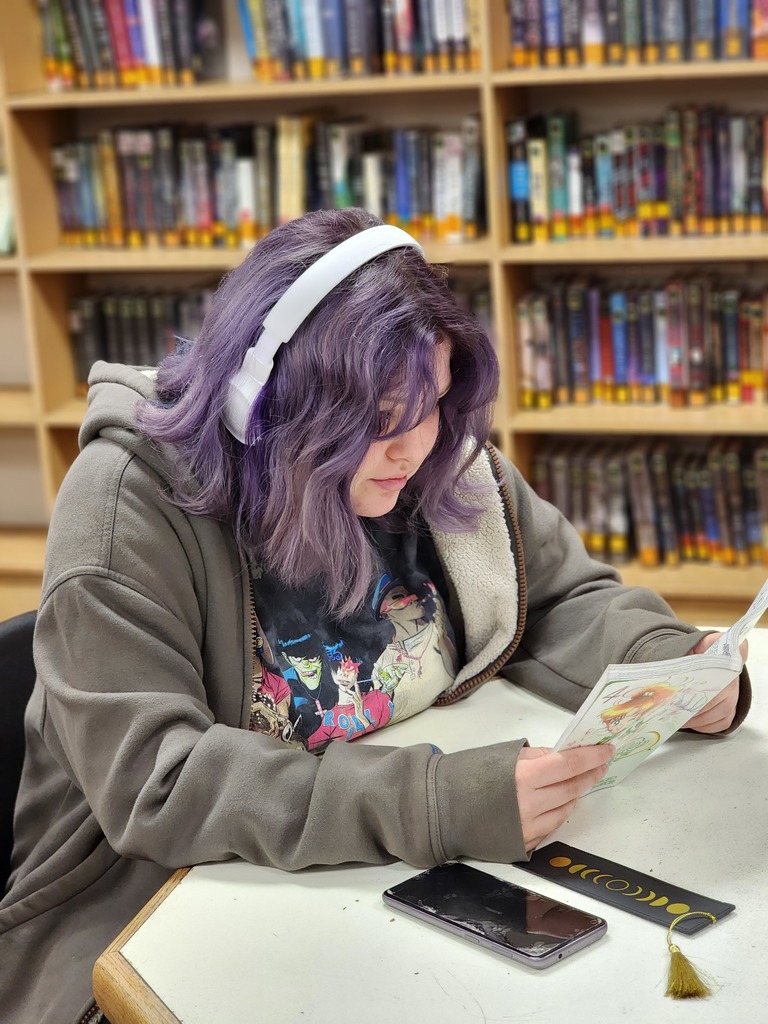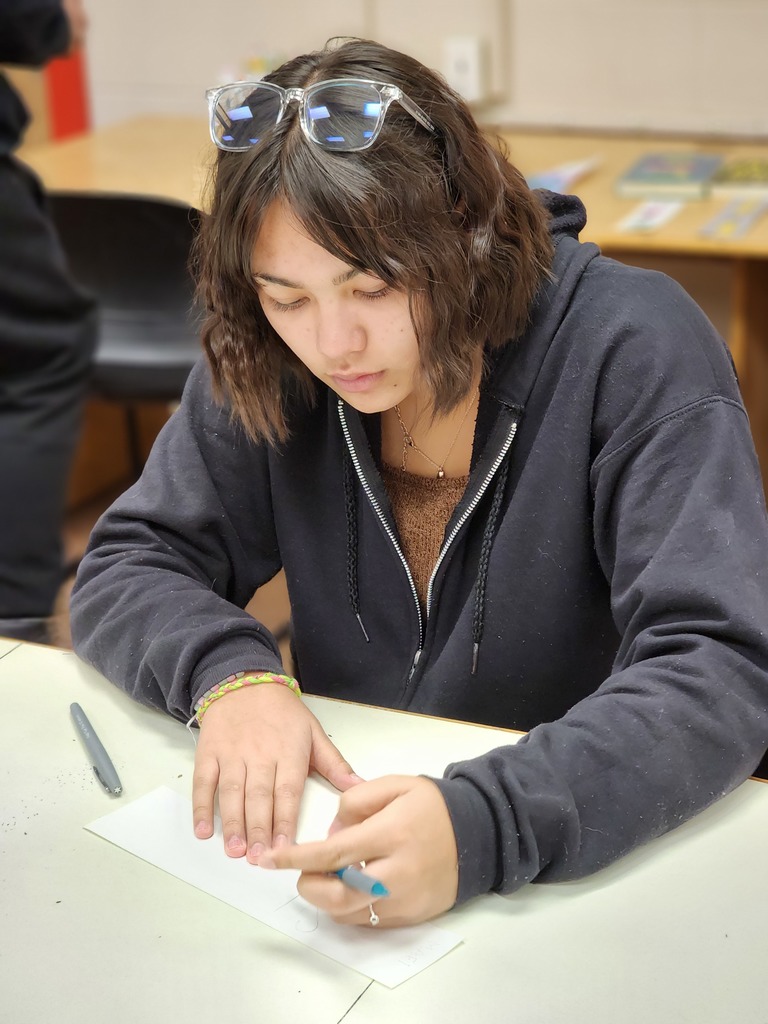 Students are back and ready to learn! #welcomeback #stjschools #tigerpride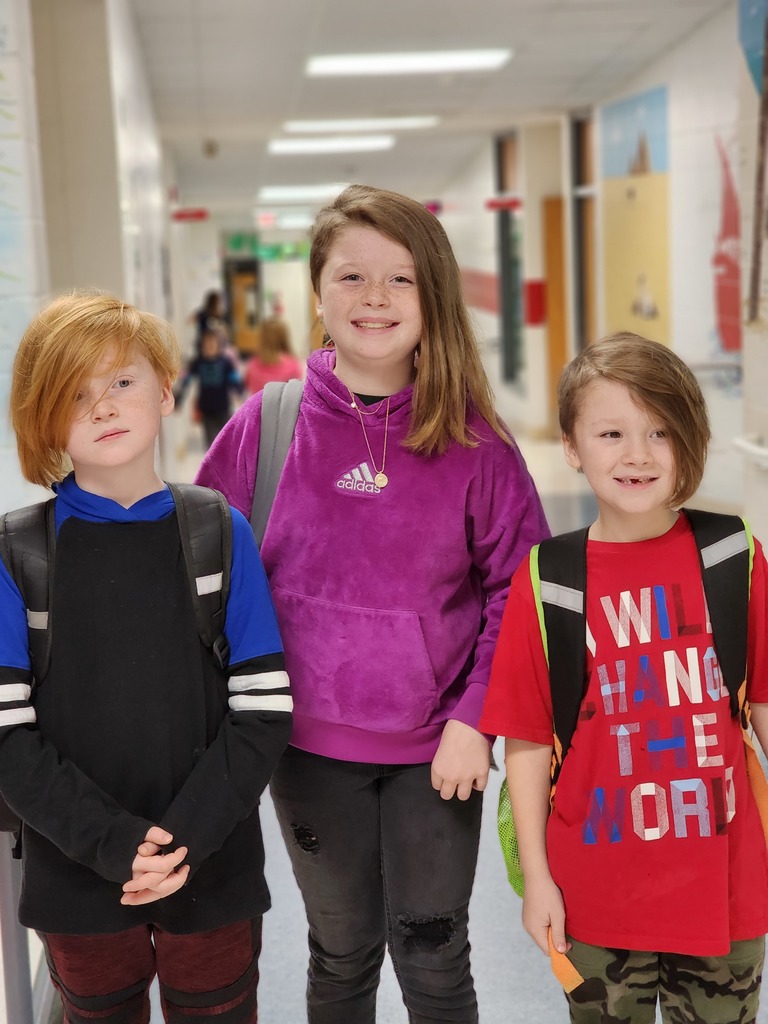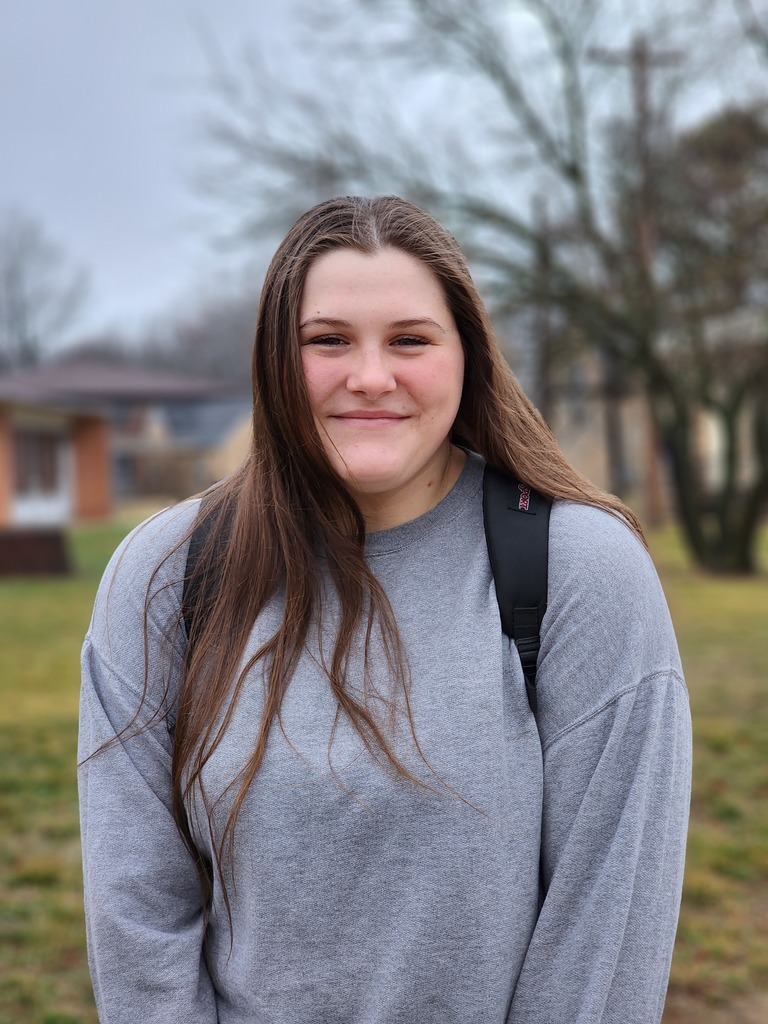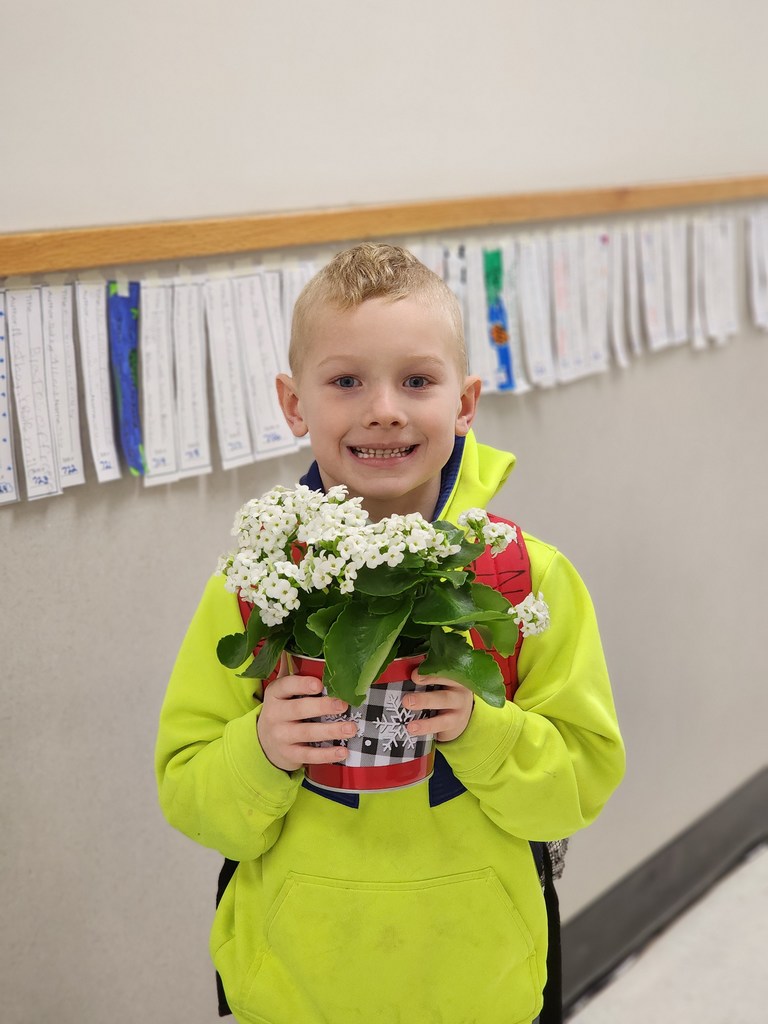 Mission Monday Highlight! District staff met today to participate in their planned Professional Development Day. Cooperative learning and planning allows educators to best serve the needs of our students. The District was also excited to host an event for future teachers in our community. High school and college students along with current employees interested in becoming teachers were invited to attend an afternoon of learning. Topics covered were classroom management strategies, lesson planning, and teaching with poverty and trauma in mind. The Grow Your Own Teacher Program helps aspiring educators with mentoring, resources, information, and financial assistance opportunities on their path to becoming certified teachers. #academicexcellence #caringrelationships #communitypartnerships #stjschools #tigerpride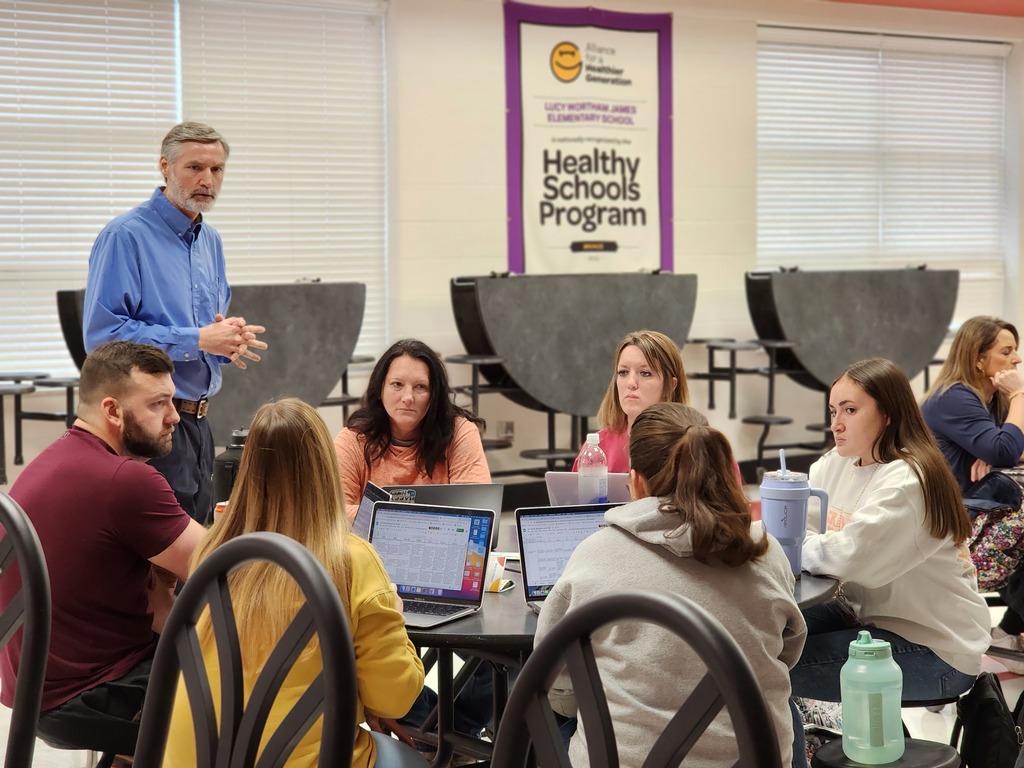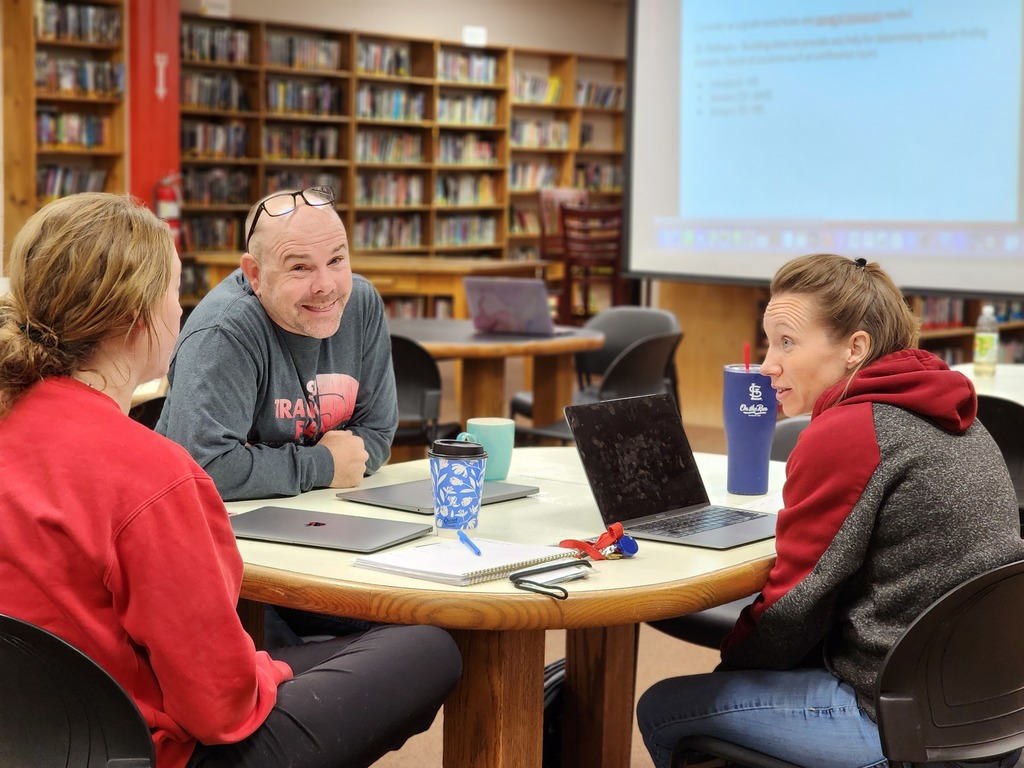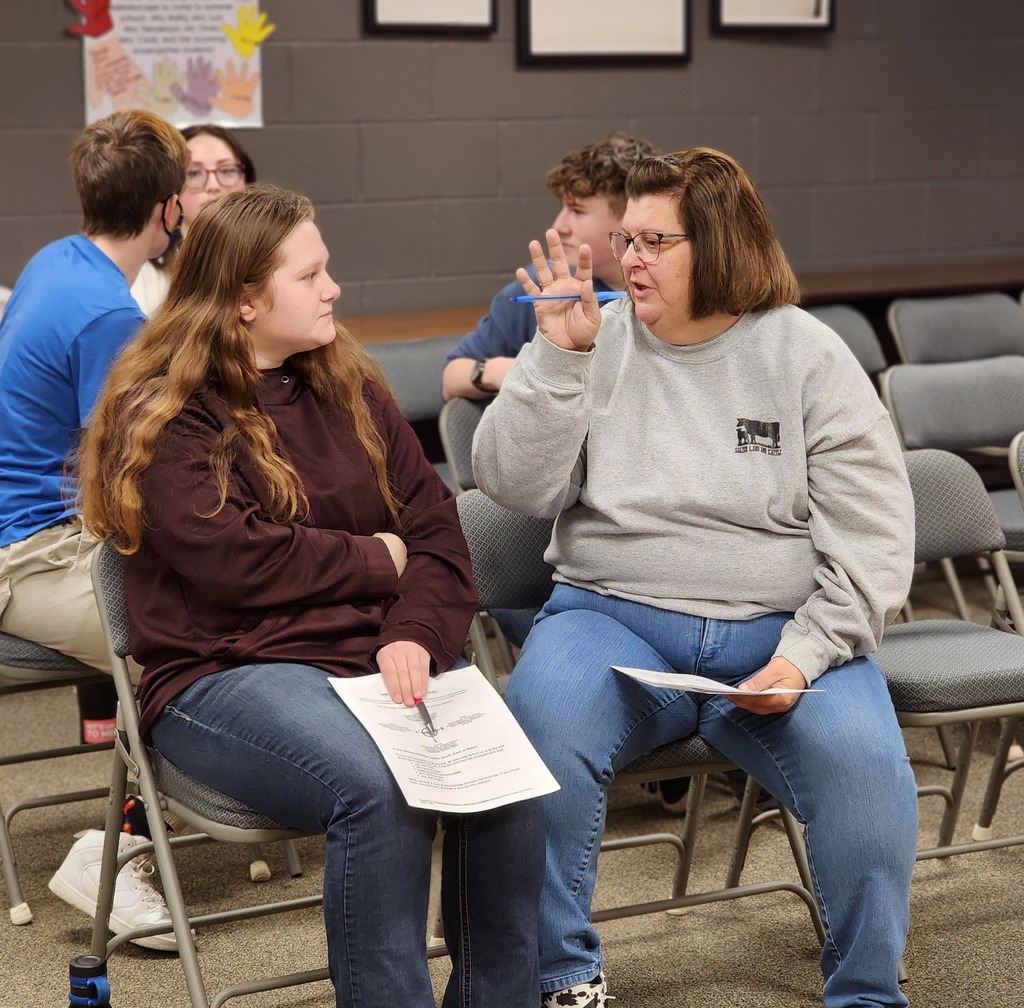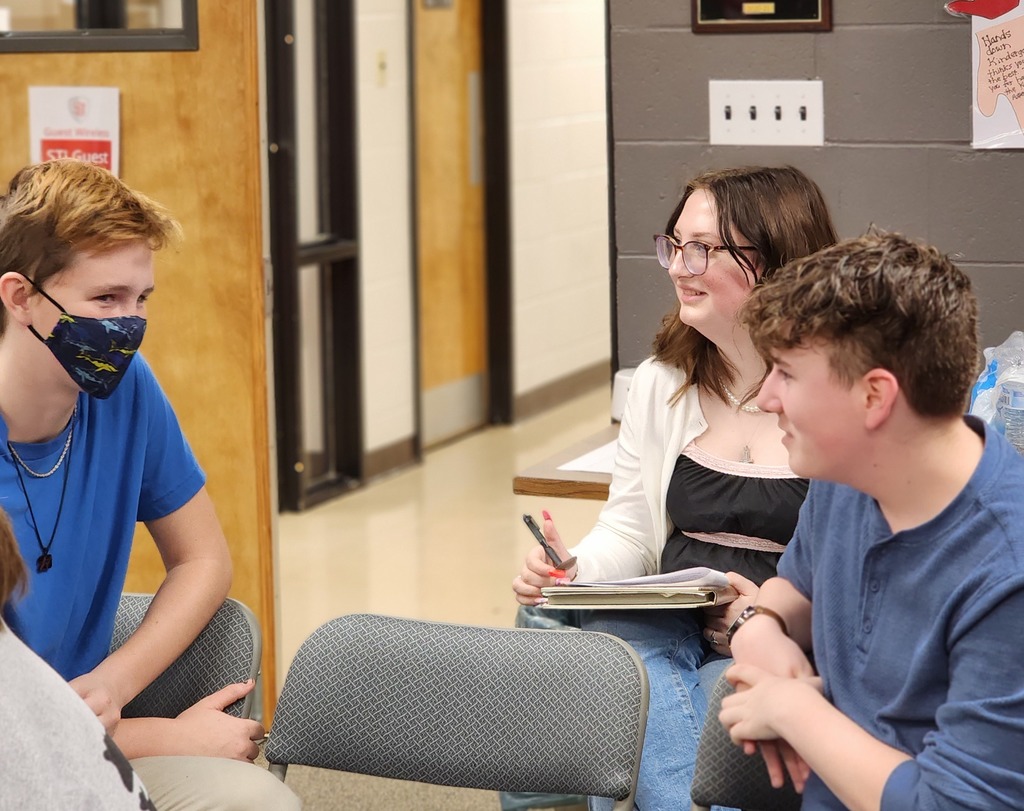 Happy New Year, Tigers! #newyear2023 #stjschools #tigerpride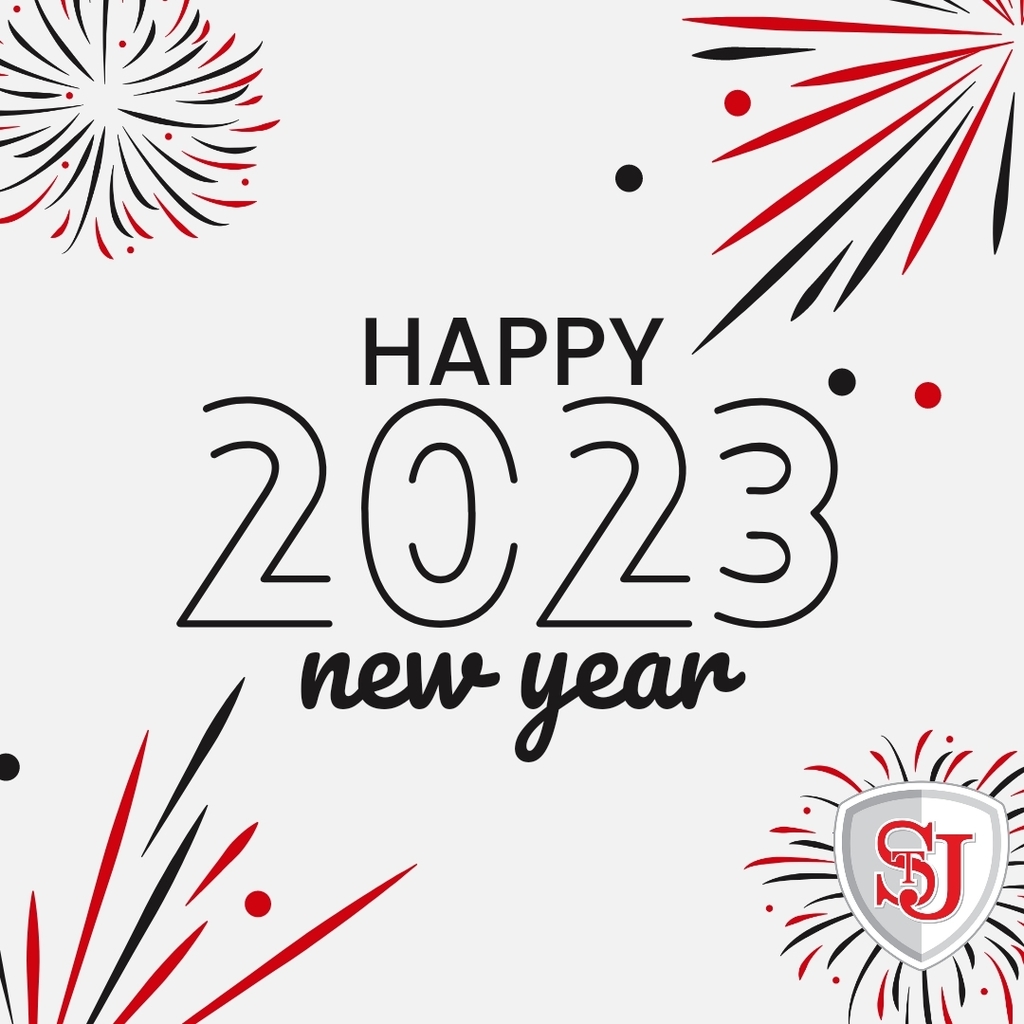 Sending warm holiday wishes to our Tiger Families!