Mission Monday Highlight! Hidden around various locations in town, the Facebook group Saint James Hearts leaves fabric hearts as a way to bring joy to the finder. While working one Sunday afternoon, Maria Prawitz happened to find one of those hearts hidden near the auditorium. It brought her such happiness that her mother, Mrs. AJ Prawitz, decided this was a worthwhile project for the high school Family and Consumer Science class! Students used the skills learned in their Sewing Unit (both hand and machine stitching) to make thirty-six hearts. When discussing the project, students said they really felt driven to hide them among the buildings in the school district as a way to show other students how much they care. Last Friday, twelve hearts were hidden at Lucy Wortham James Elementary, St. James Middle School, and John F. Hodge High School. Happy Hunting!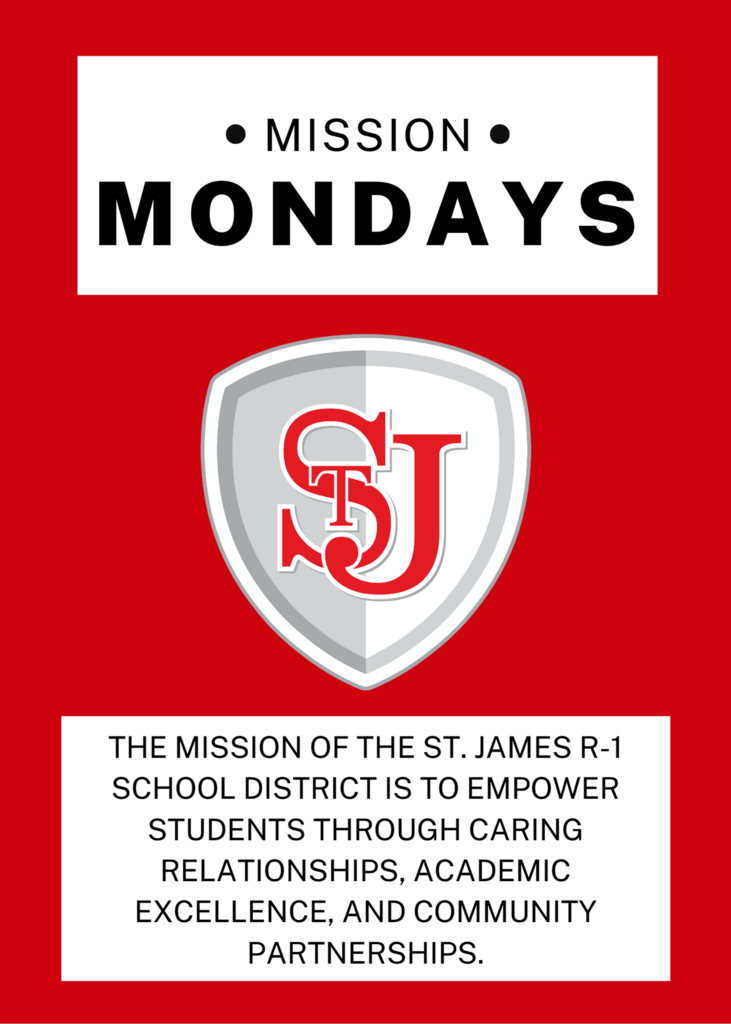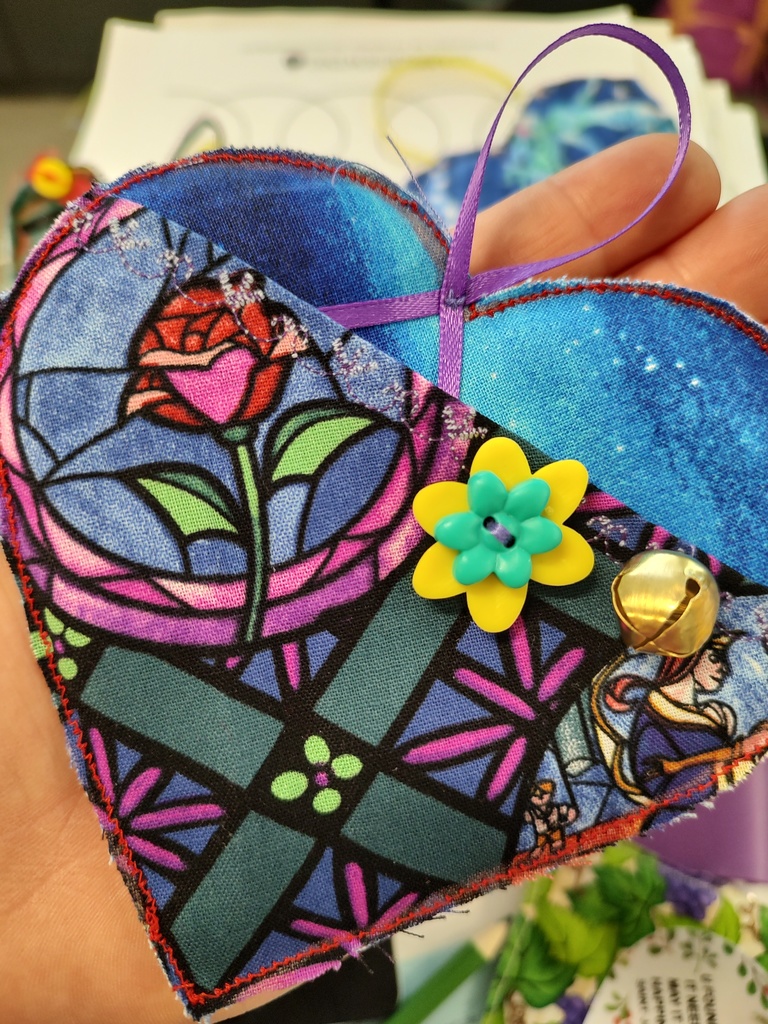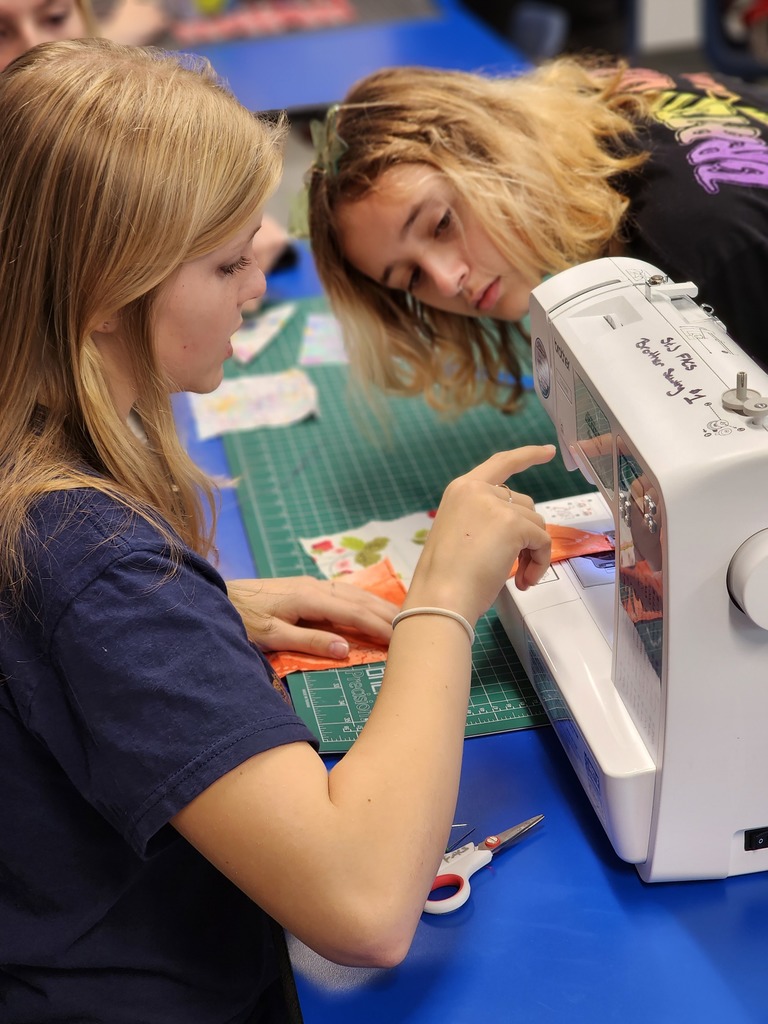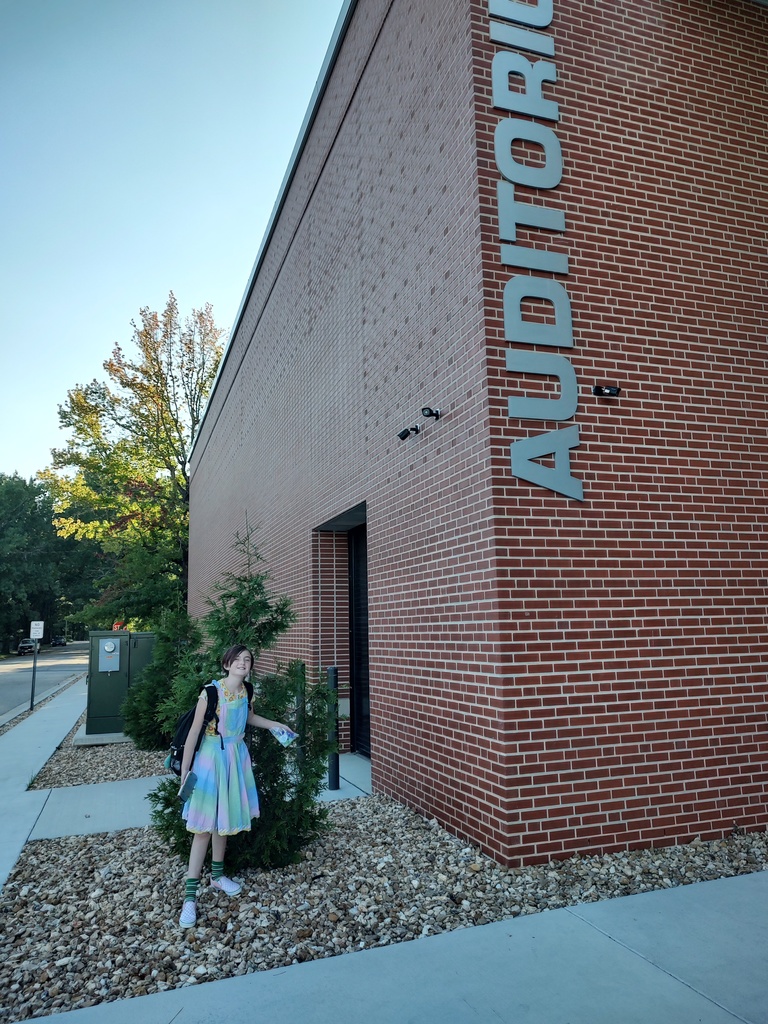 Yeehaw! First grade learned all about cowboys this week. Real cowboys are kind, brave, patient, and great at teamwork. Our students are working hard in class to exemplify all of those traits, so today they dressed up as cowboys and cowgirls to celebrate. After burning-the-breeze during their stick horse races, the kids got to meet Bram and Willow. They are six month old Scottish Highland Cattle owned by our own first grade teacher, Mrs. Duclos. Way to go, little cowpokes!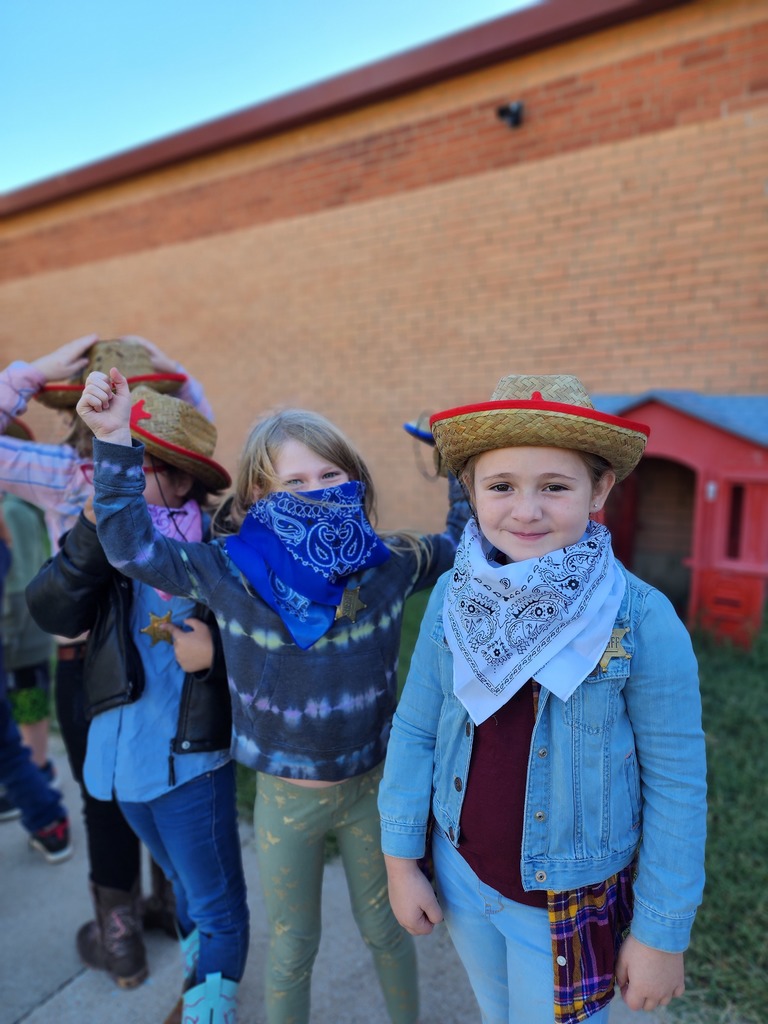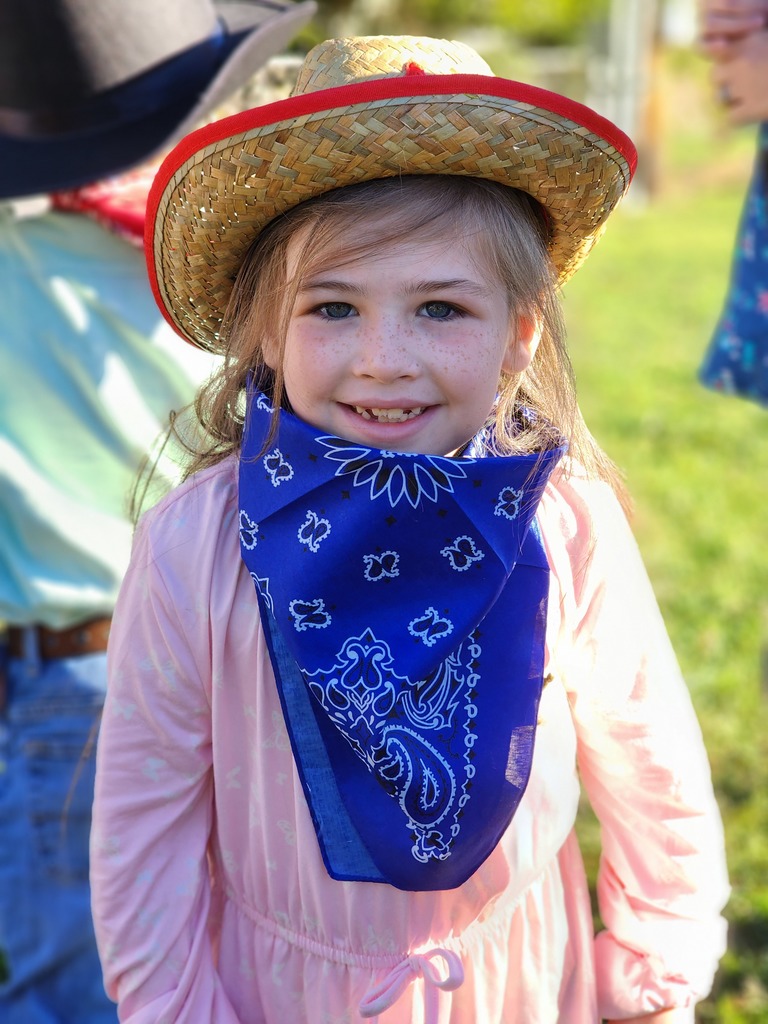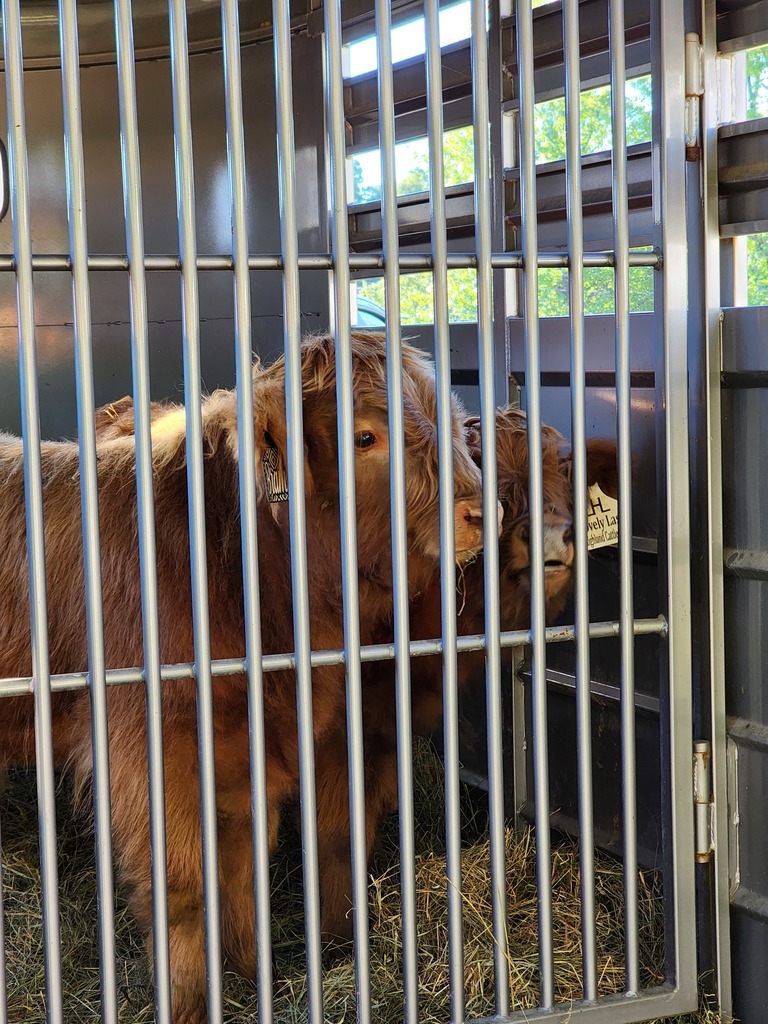 Learning Highlight! Mrs. Evers and Mrs. Y's Tiger Cubs had a visitor this morning! Superintendent Webster helped our littlest Tigers work on developing hand strength and fine motor skills by hammering golf tees into pumpkins. The students have been learning all about pumpkins this week!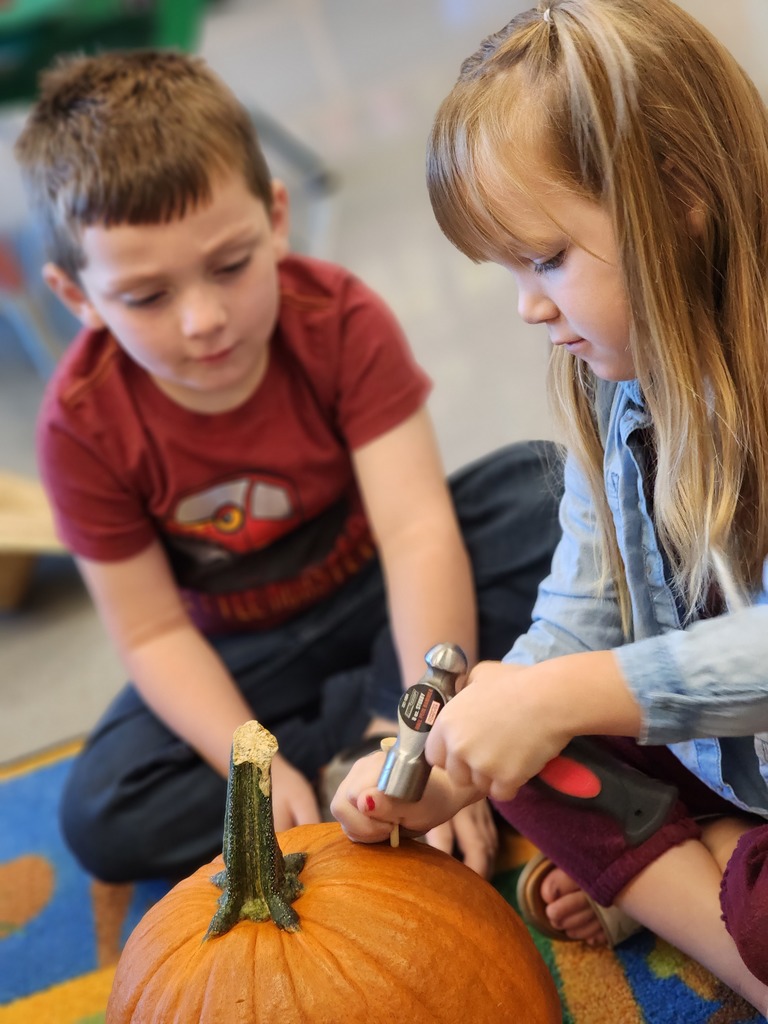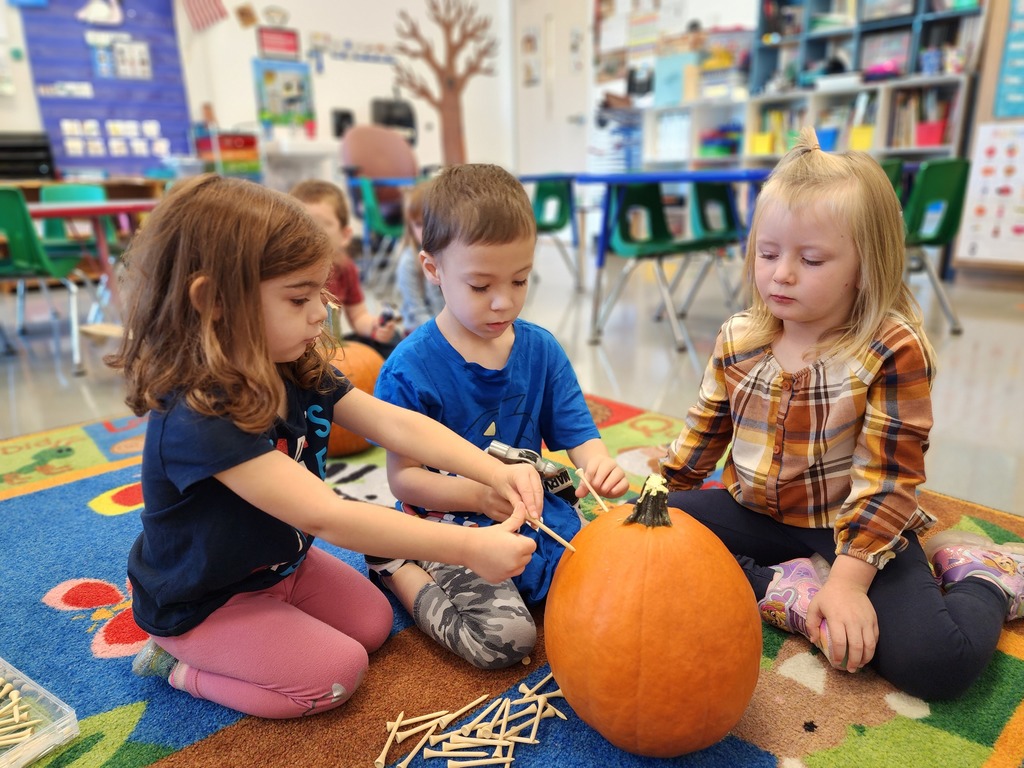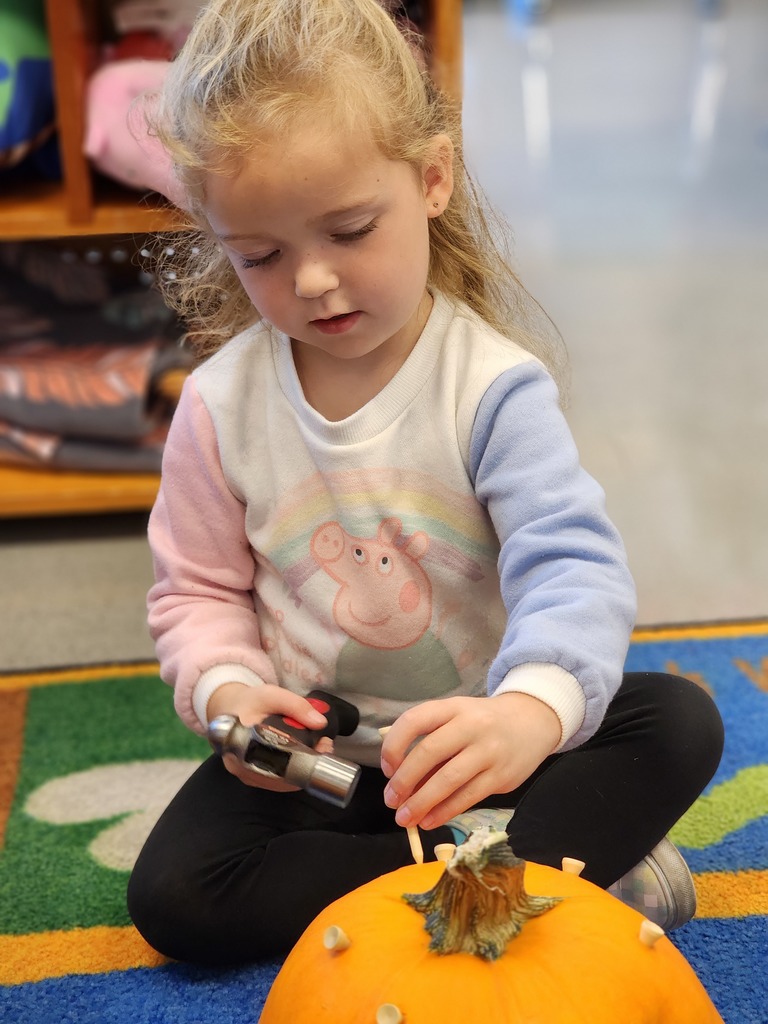 Congratulations to our September Leading the Tiger Way winners! LWJE: Amanda Gibson and Ashton Chancey Middle School: Ashlee Johnson and Lisa Huster High School: Becky Sandusky and Amber Milsap The "Leading the Tiger Way" teacher and staff of the month program is designed to spotlight one teacher and one classified staff from each building every month. We want to recognize our most dedicated and talented employees. Our entire District gets the opportunity to nominate a teacher and staff member who exemplifies the character and professional traits we strive for as a District.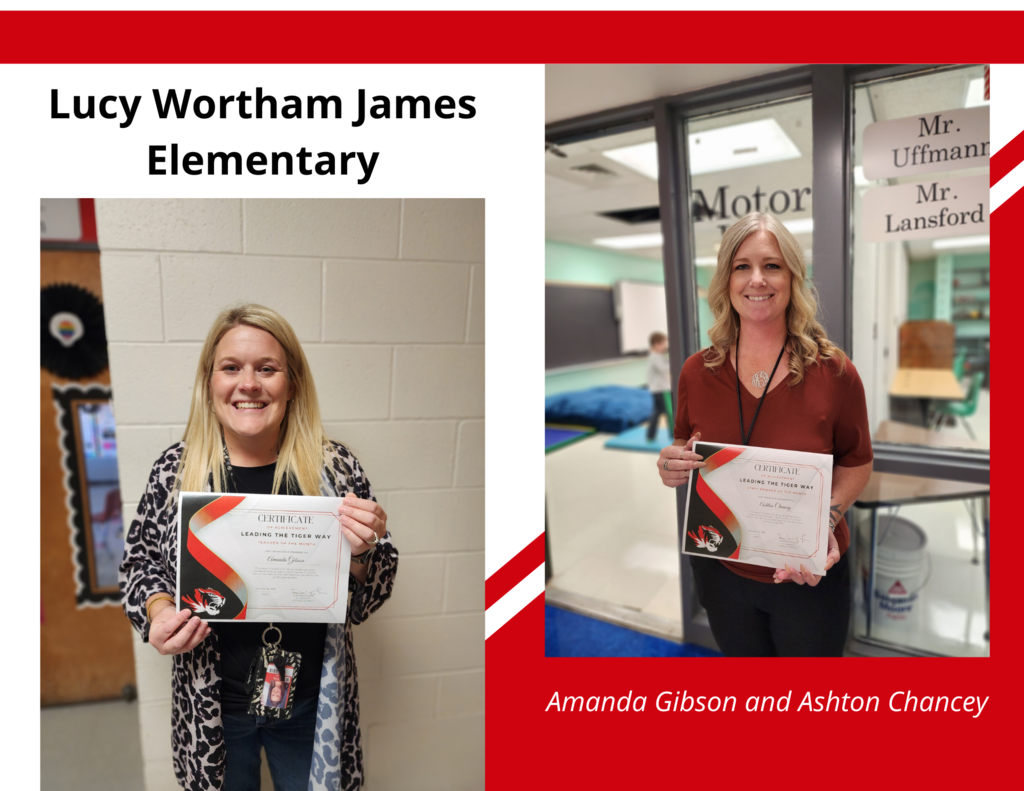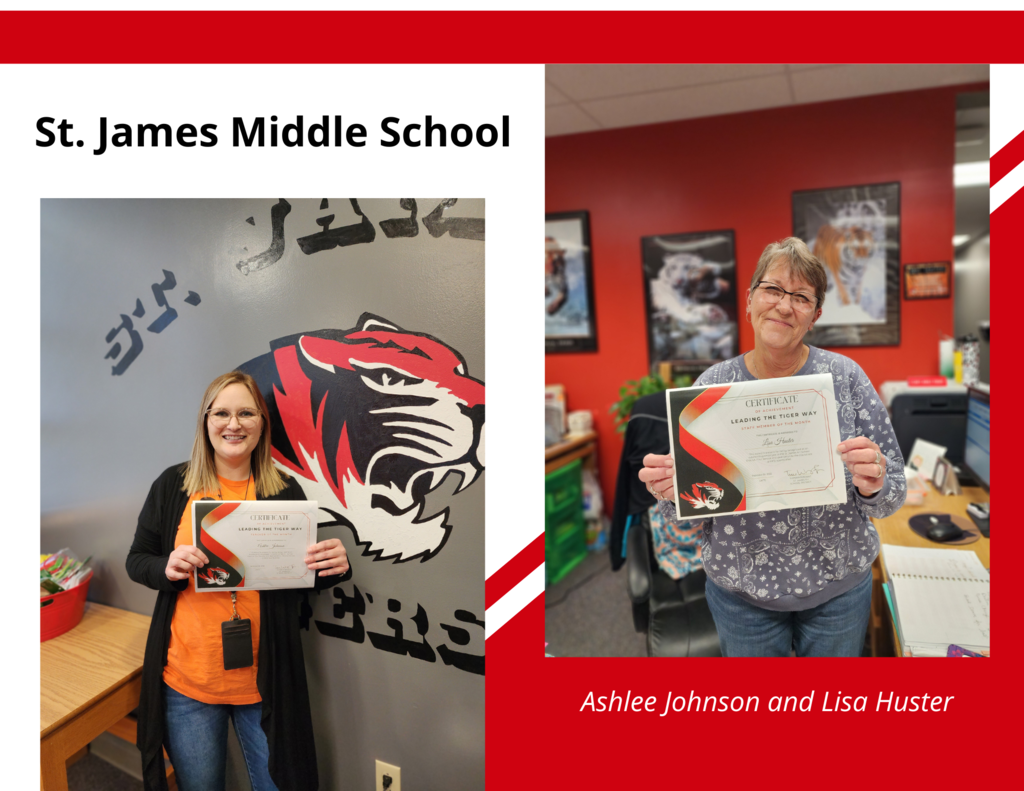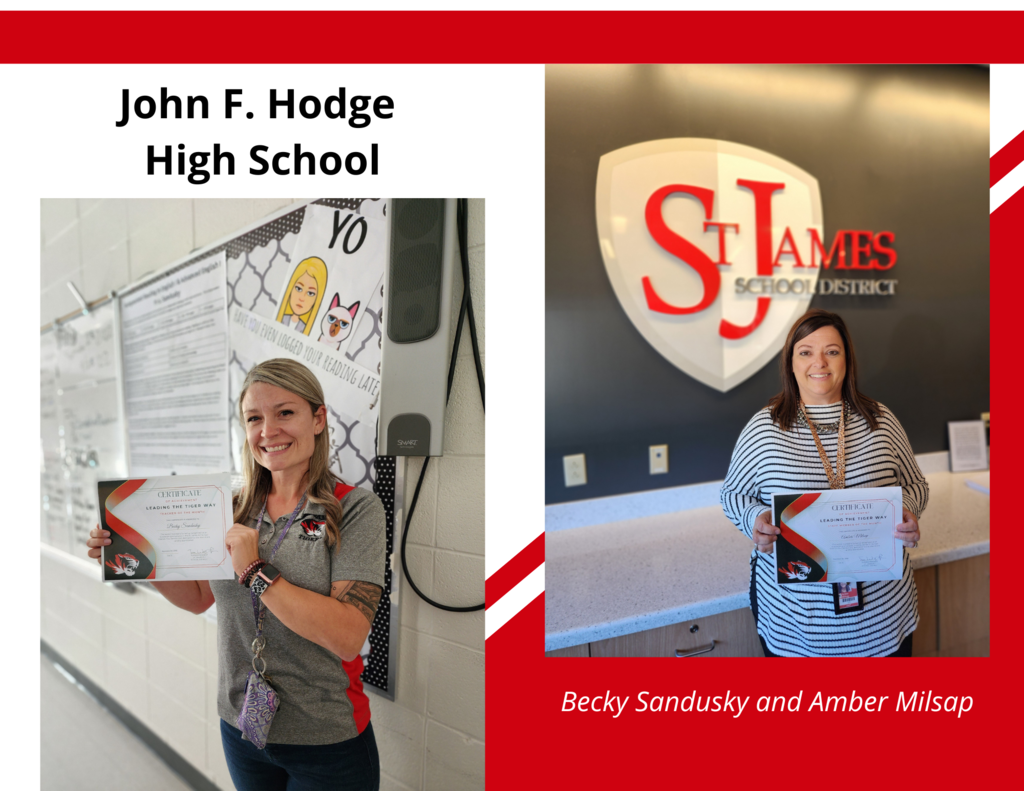 Learning Highlight! Recently, Mrs. Harlan, St. James High School Librarian, worked with Mrs. Sandusky's English classes on an activity about short stories and story elements. Mrs. Harlan "booktalked" several short stories from the library. A "booktalk" is like a commercial for a story. The goal is to engage your audience and persuade them to read a story while highlighting key points, characters, and mood. Afterward, students created a bookmark for each short story, noting the main elements. #academicexcellence #stjschools #tigerpride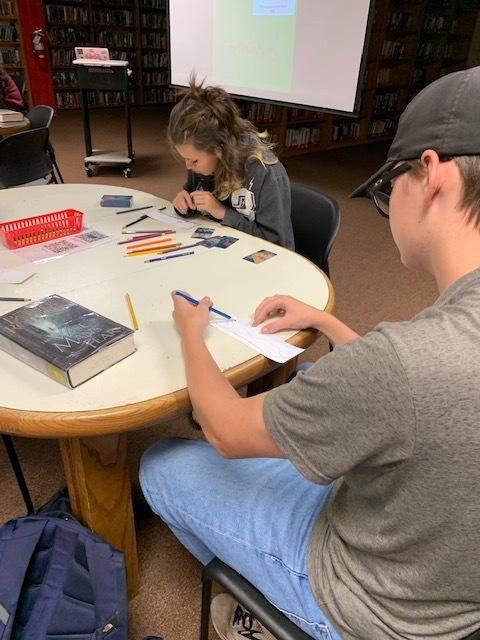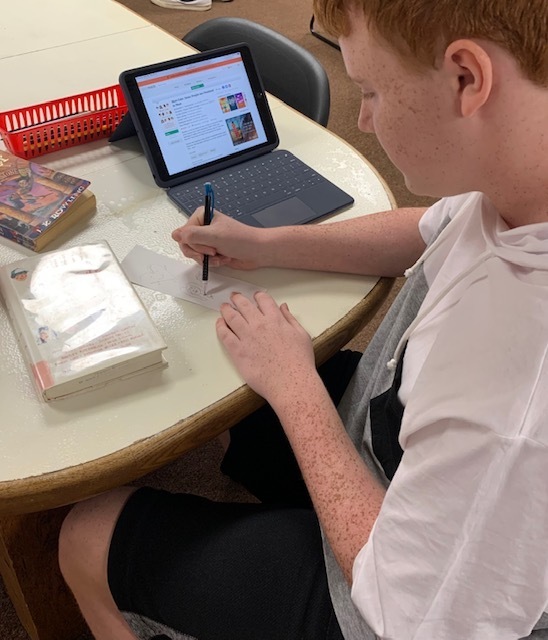 Mission Monday Highlight! John F. Hodge High School students have chosen The Russell House as their philanthropic focus for this school year. Students will support the organization through supply drives, fundraisers, and awareness activities. Each grade level will have their own way of demonstrating support for their community. The service learning project is a new effort for the 2022-2023 school year and each subsequent year a new organization will be chosen. Be on the lookout for ways that you can help our students! #communitypartnerships #servicelearning #stjschools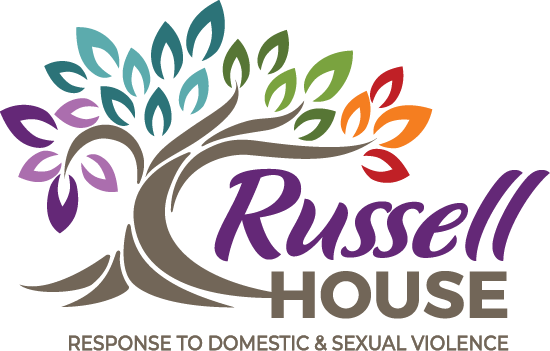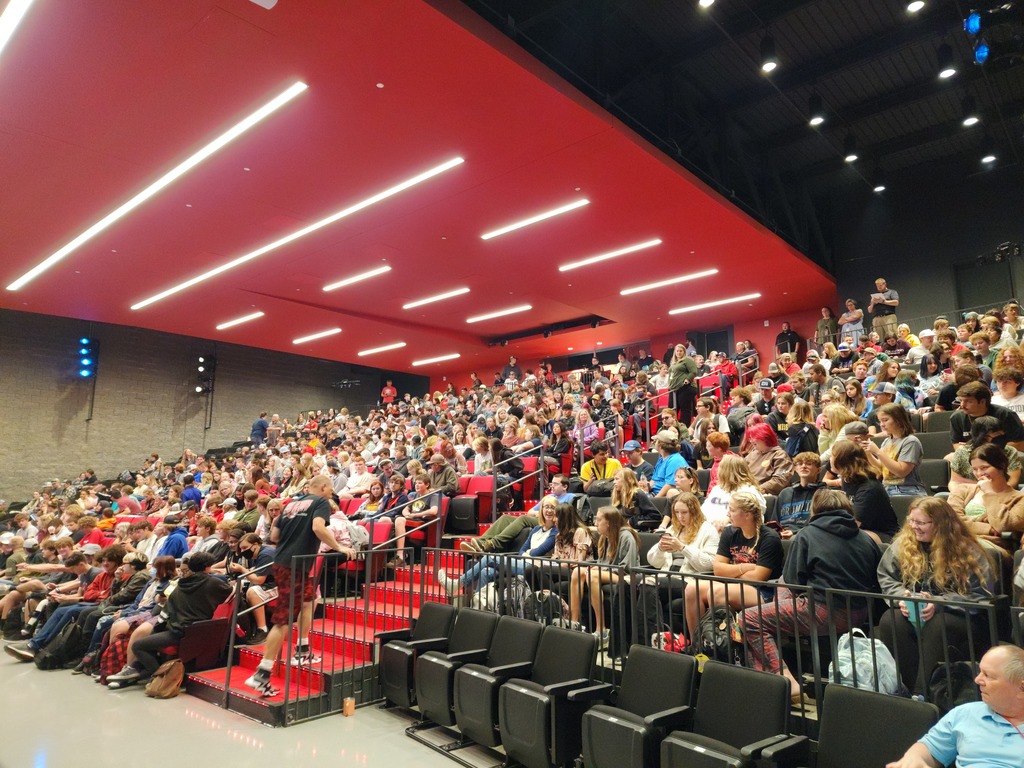 This past July the Phelps County Riders and St. James Police Department hosted a UTV Fun Ride to raise money for our Special Olympics athletes in the St. James R-1 School District. The proceeds from the fundraiser will help provide much needed new equipment, t-shirts, training, transportation, and meals. They were able to raise $18,463.87 for our athletes. This would not have been possible without the support from sponsors, riders, volunteers, and our community. Thank you! #communitypartnerships #specialolympics #stjschools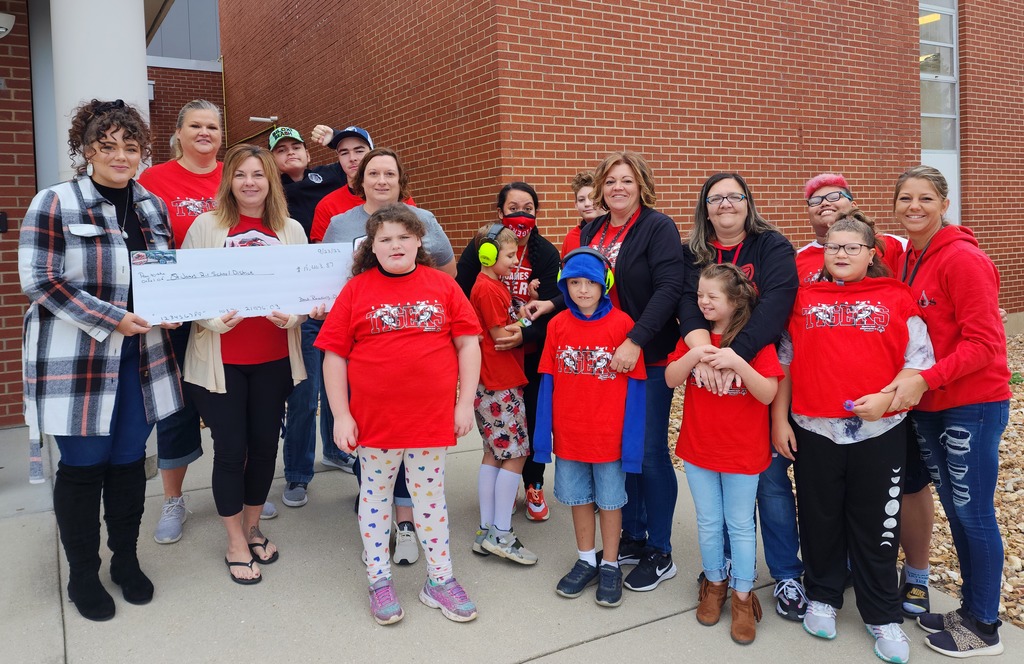 Happy First Day of Fall! What is your favorite Fall activity to do with your family? Share in the comments below! #fall #stjschools #tigerpride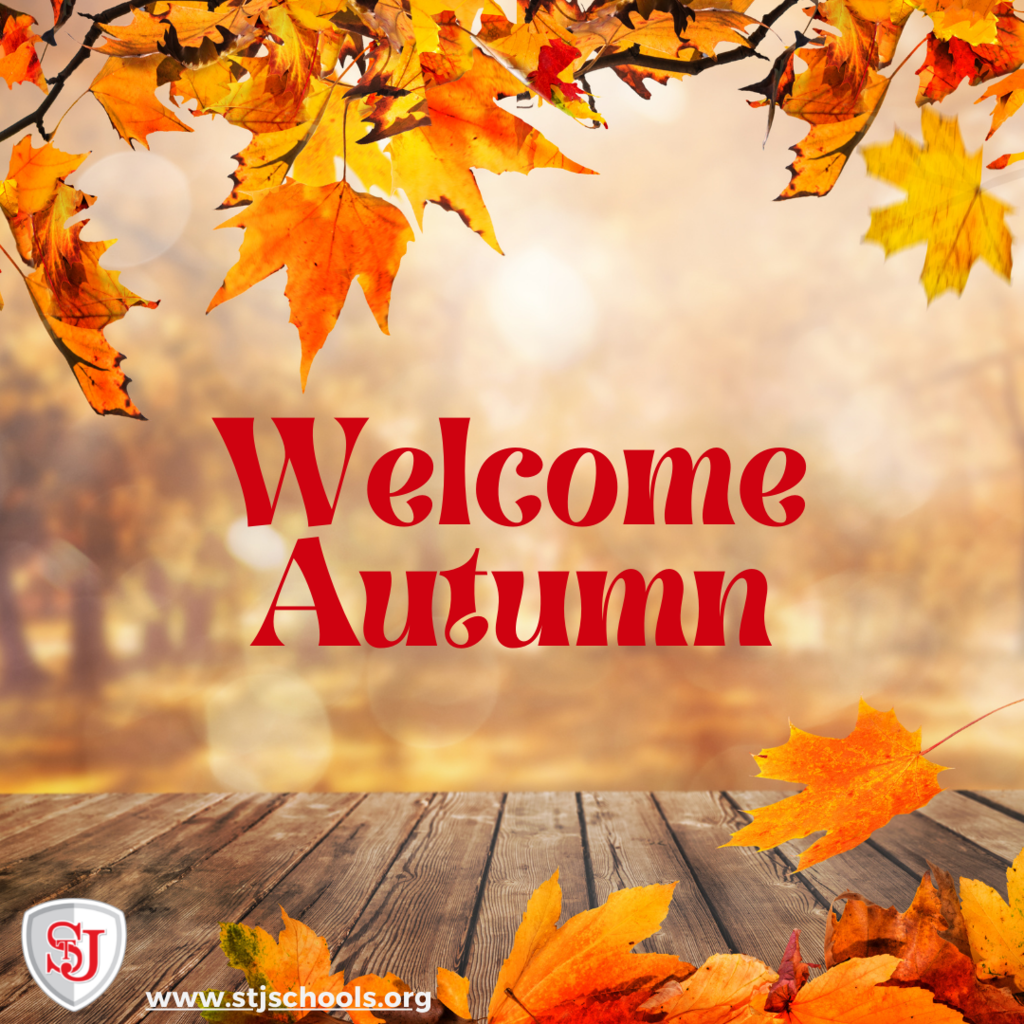 Creative Classroom Highlight! Mrs. Henderson and Mrs. Angela's Tiger Cub class learned all about apples last week! The students studied the apple life cycle, where apples grow, and products made from apples. What would an apple lesson be like without a proper taste test? The Tiger Cubs tried multiple types and red apples won! Students tasted several different apple products, created apple orchards with different mediums including paint, blocks, and dominoes, and did apple stamping. They finished the week by making homemade applesauce! #academicexcellence #creativeclassrooms #stjschools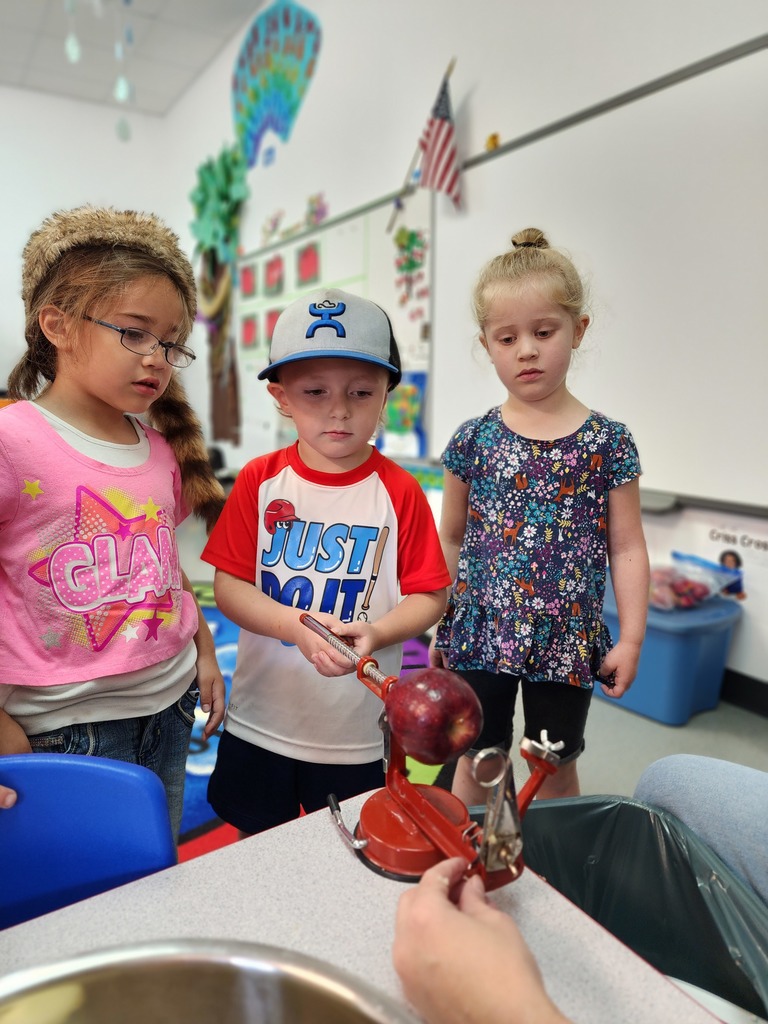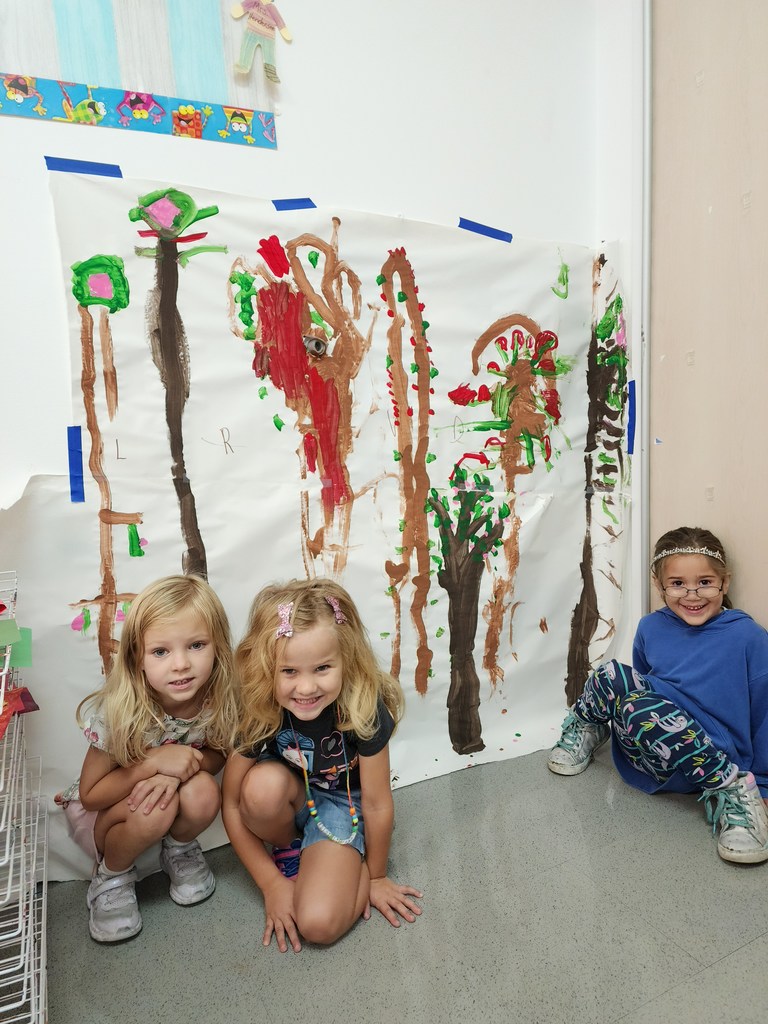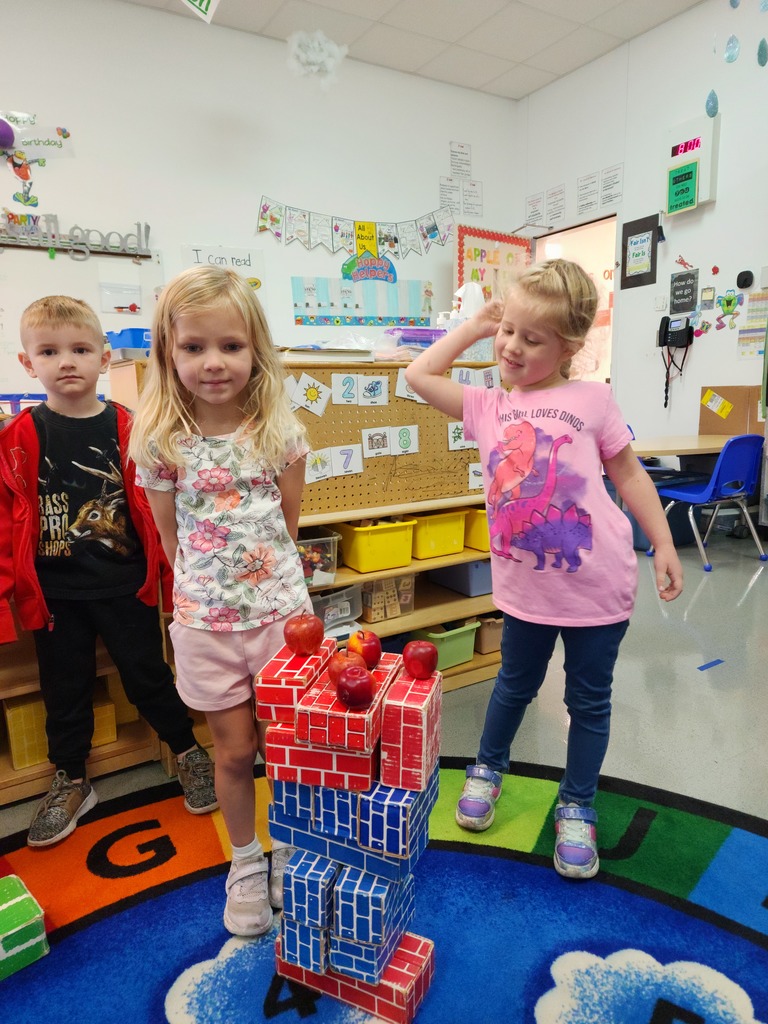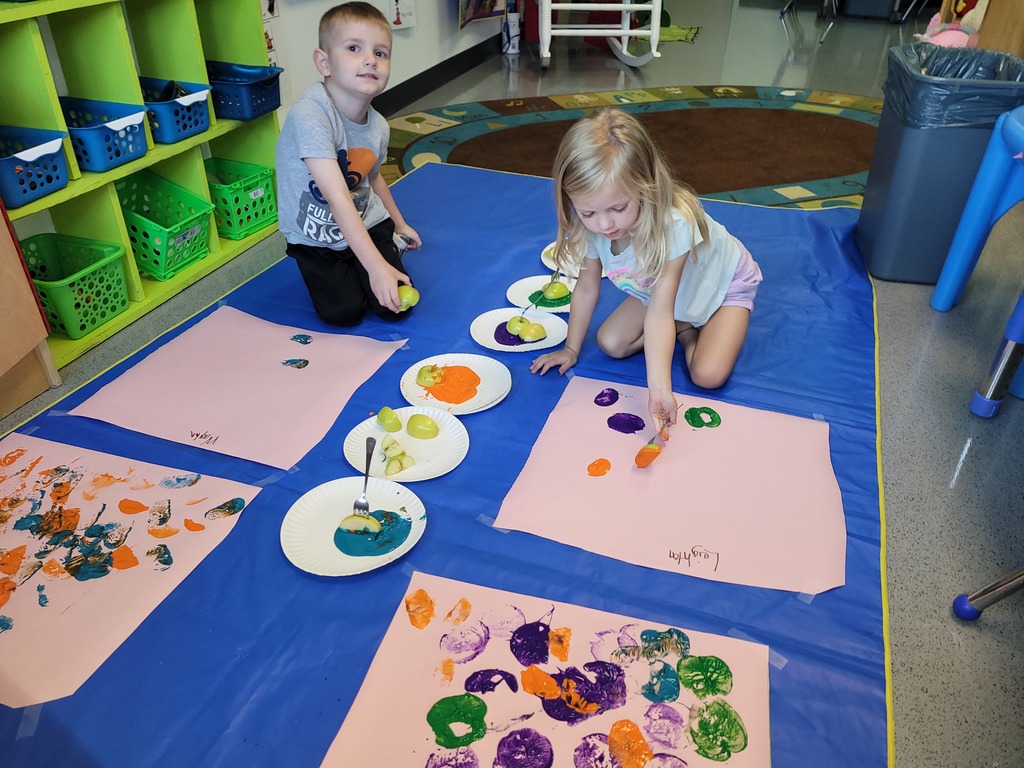 It's National IT Professionals Day! In such a fast-paced, tech-filled world, it's easy to forget how our District would operate on a daily basis without technology. Your knowledge and troubleshooting techniques allow us to do our jobs. Thank you for handling all our "crises" quickly and efficiently! #itprofessionals #stjschools #tigerpride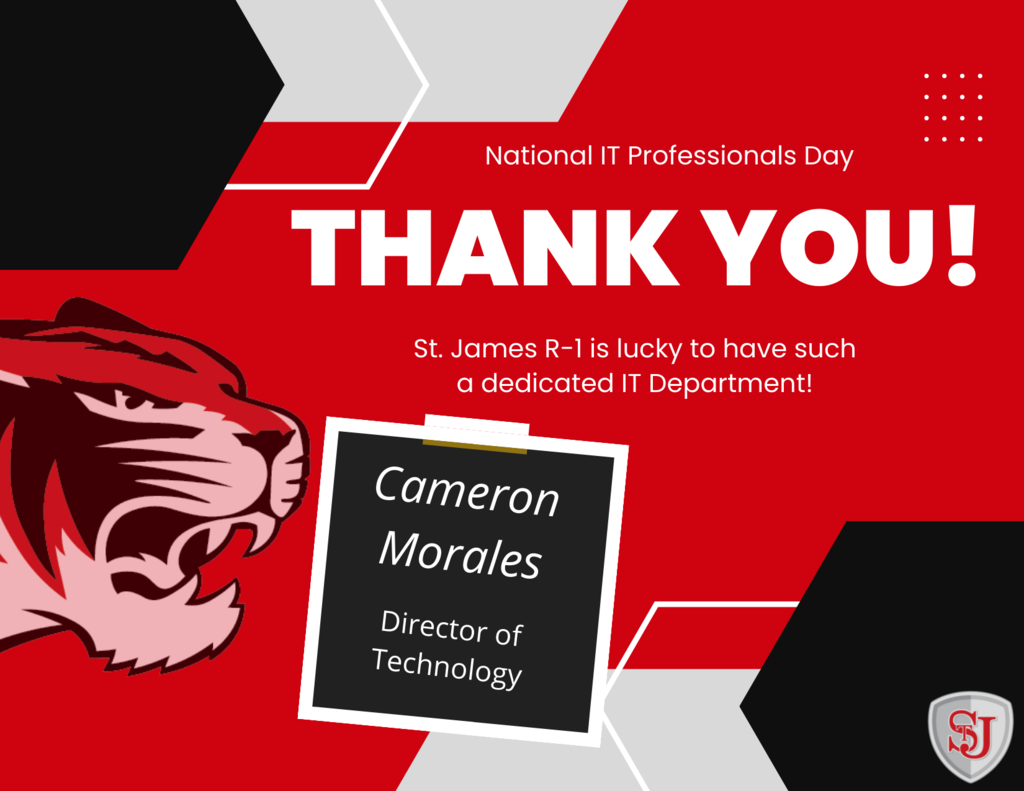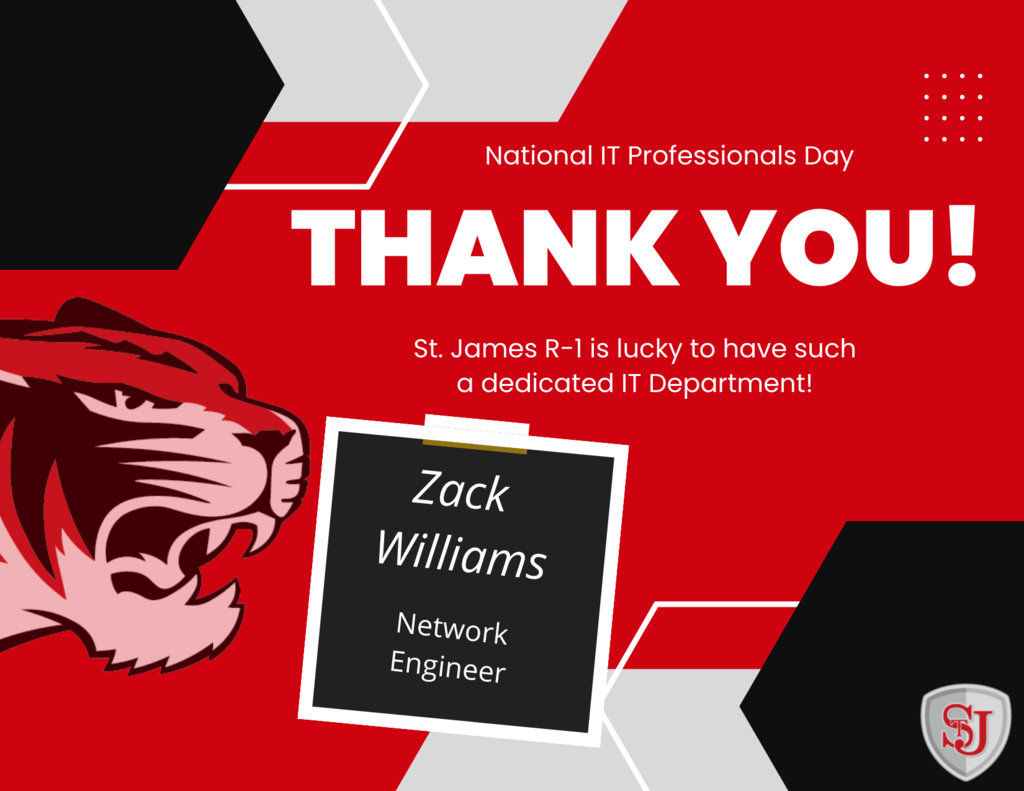 Mission Monday Highlight! Conner Mills and Kaley Alloway printed their digital art on a photo printer purchased with grants obtained from Wal-Mart Store #101 and Wal-Mart Distribution Center 6069. The high school art department would like to thank Wal-Mart for the funds that will allow students to print digital artwork and photos taken in photography courses. #communitypartnerships #stjschools #tigerpride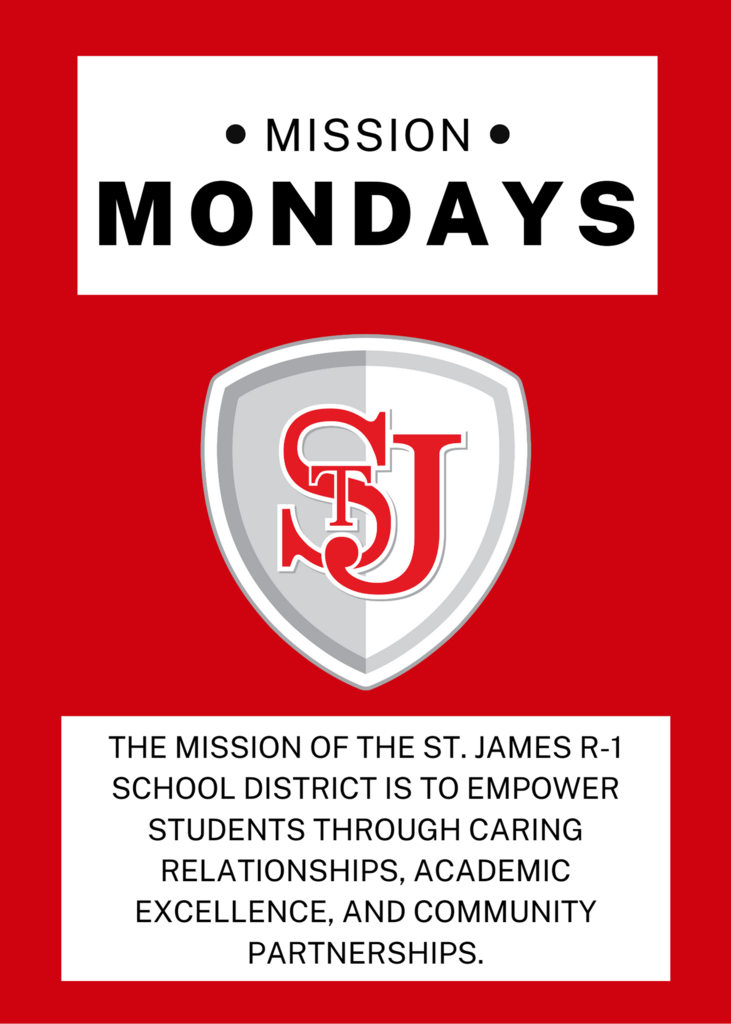 We have some great news to share with you! Starting today, Wednesday, September 14th, breakfast is at no cost to all students in the District this year. We have been approved through Provision II, a federally funded program. It is implemented and monitored through USDA for an additional year.  As we have stressed multiple times this school year, families applying for free/reduced meals is of great importance to the District. We have reached a level of submitted applications that has allowed us this opportunity to offer free breakfast to all students. This is one of the many reasons we need everyone to fill out the application. If you haven't done so, regardless of whether or not you think you will qualify, please take a couple minutes to complete it:
https://family.titank12.com/application/new?identifier=F74DUX
If you have any questions or need help regarding the application, please call School Nutrition at 573-261-3712.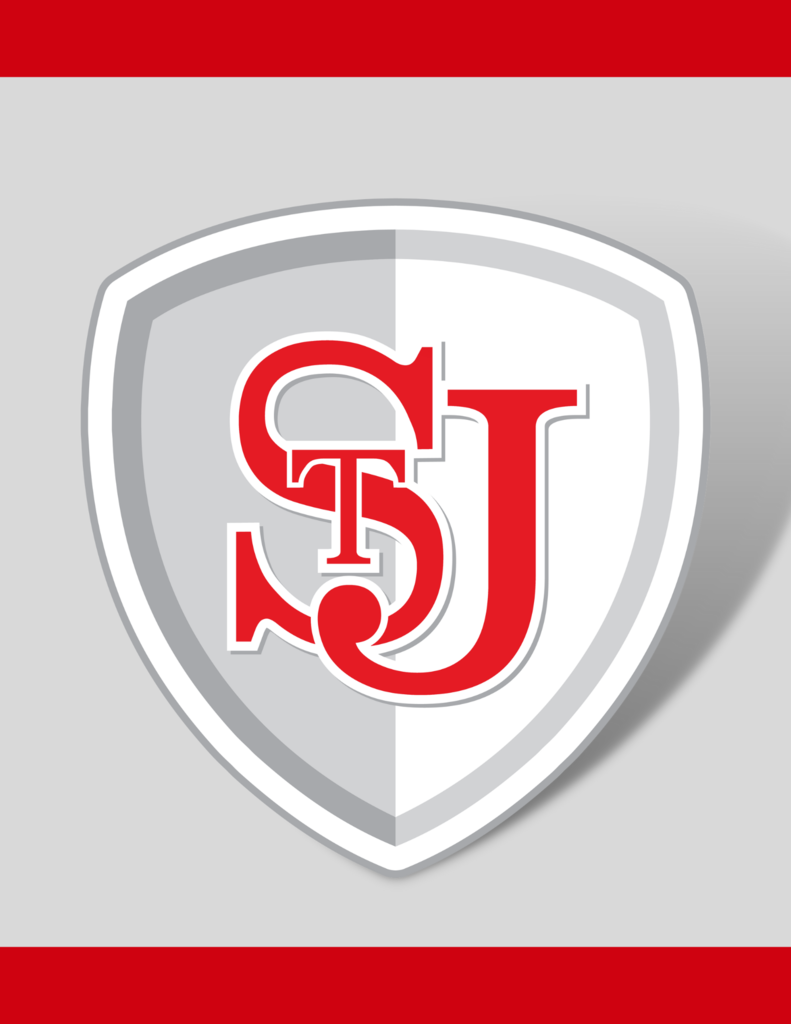 To encourage students to read and make it fun and pressure free, every Monday the St. James Middle School has a "Mookie Monday Read." A student is randomly chosen and if that student has a book, the student gets to read with Mookie for the first twenty minutes of the day! Yesterday's reader was 8th grader, Abby Rodriguez! #academicexcellence #caringrelationships #stjschools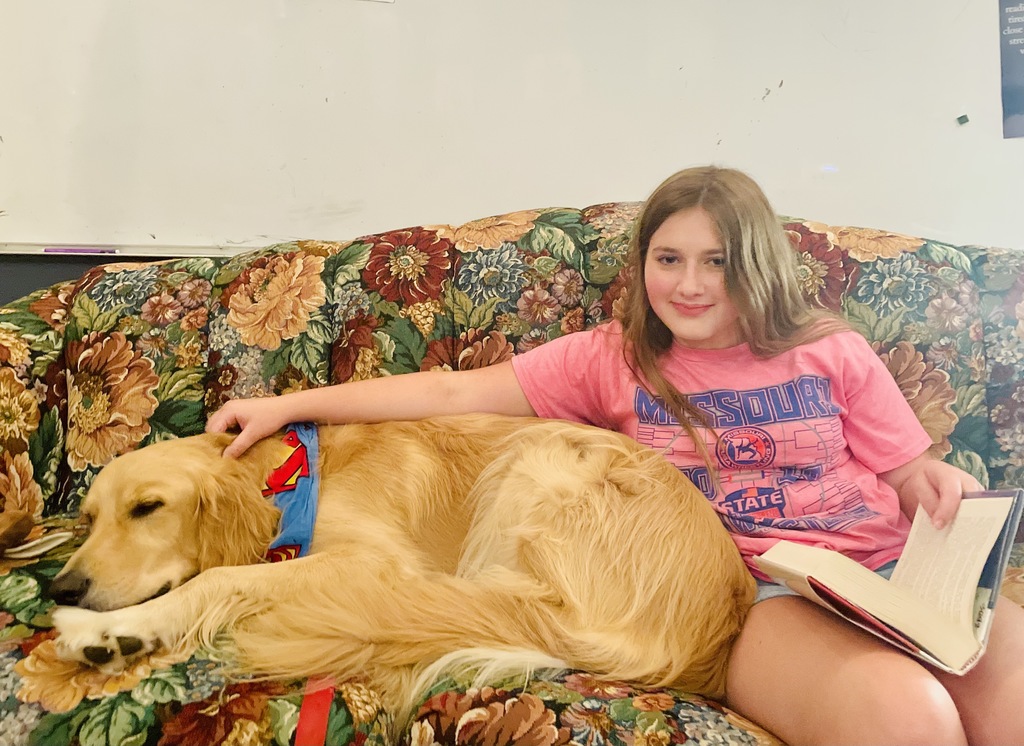 Mission Monday Highlight! The St. James Caring Center received a grant in the amount of $5,000 from Phelps County Child Advocacy Network specifically for the St. James Schools Backpack Program. With the funds, bags of school supplies were purchased so students can begin the semester with necessities. Additionally, fifty kid-friendly backpacks were donated to the school. Each month the Caring Center will purchase and deliver a select inventory of food/personal hygiene items until the funds are expended. After purchasing backpacks and school supplies, the Caring Center estimates there will be $400 a month allocated for food and other supplies. Equally important is their effort to purchase locally as our in-town businesses support the Caring Center's benevolent efforts. Director Nancy Montgomery states, "Working collaboratively with St. James Schools makes our hearts overflow with joy, knowing we make a difference in the lives of children." #communitypartnerships #stjschools #tigerpride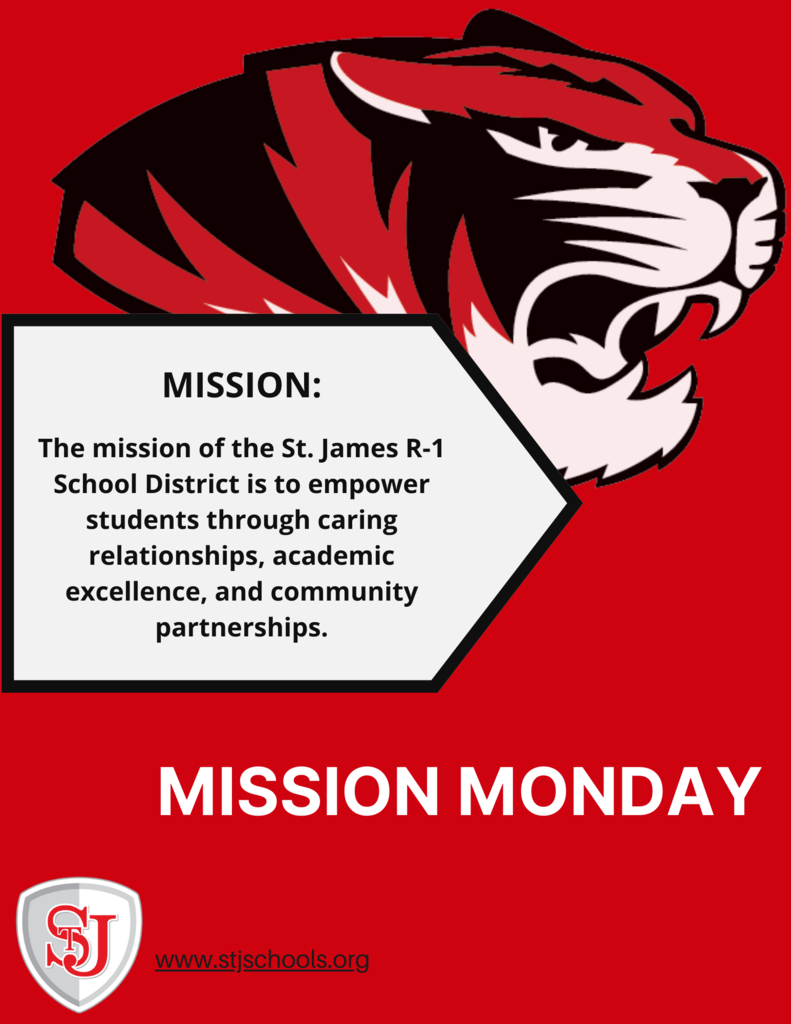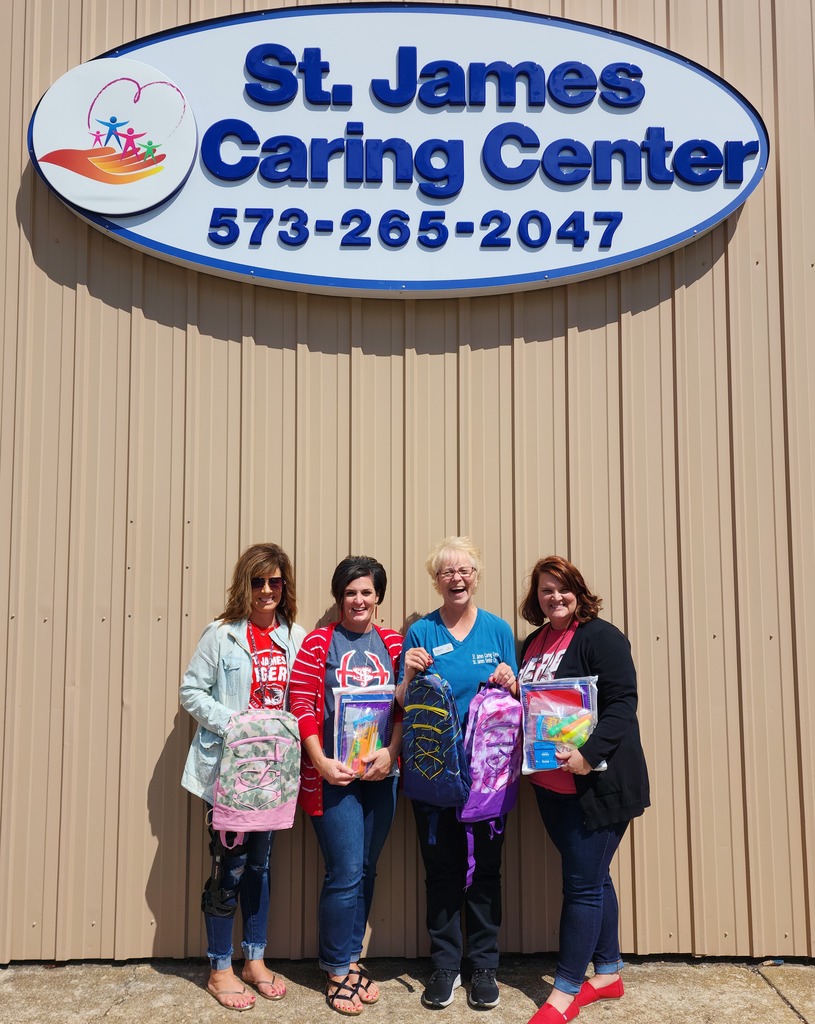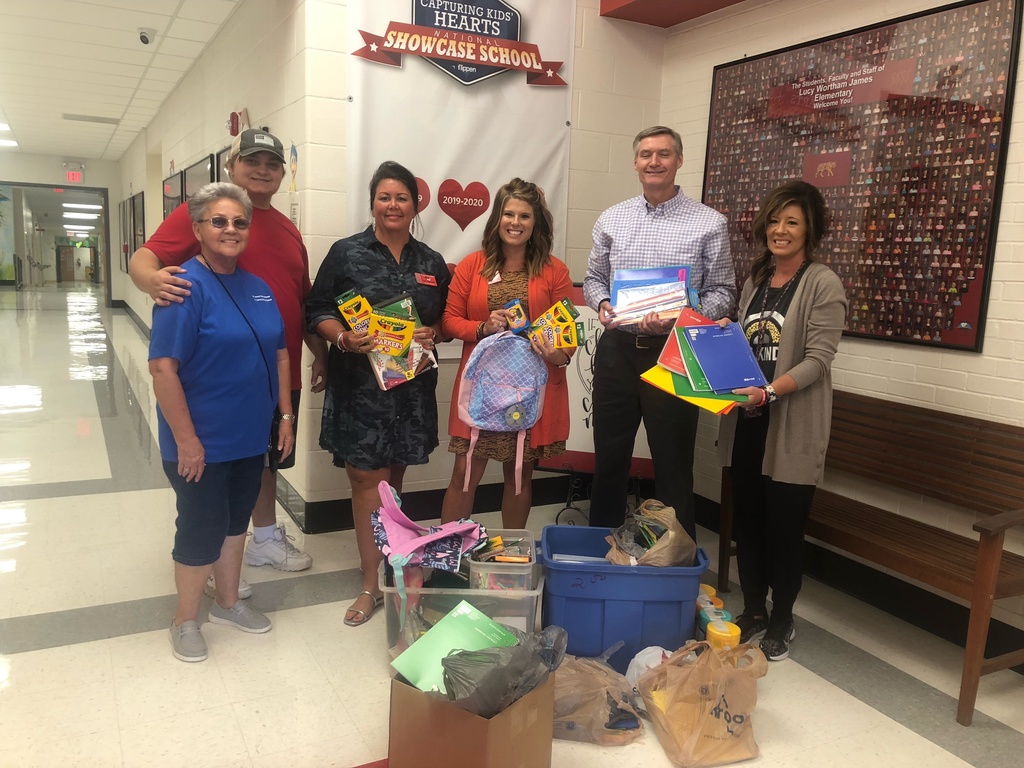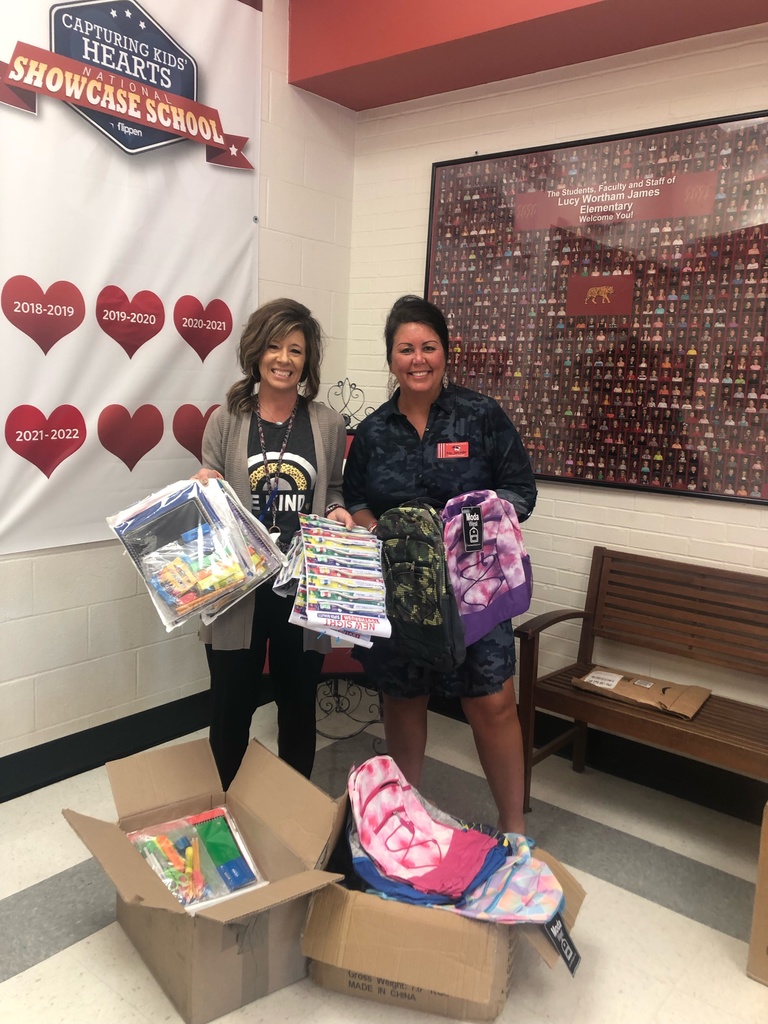 It's International Literacy Day! The St. James R-1 School District believes that literacy is integral for individual and community well-being. We strive to provide every student with the tools to be lifelong learners who can communicate effectively. Here are some ways you can help promote literacy in our community: Donate books to classrooms and our Lucy Libraries at LWJE Gift a book to yourself and your friends Donate books to our community lending libraries or local library Schedule a video conferencing session with an author Read at home and have books available to your children Talk with your children about what they are reading #internationalliteracyday #stjschools #tigerpride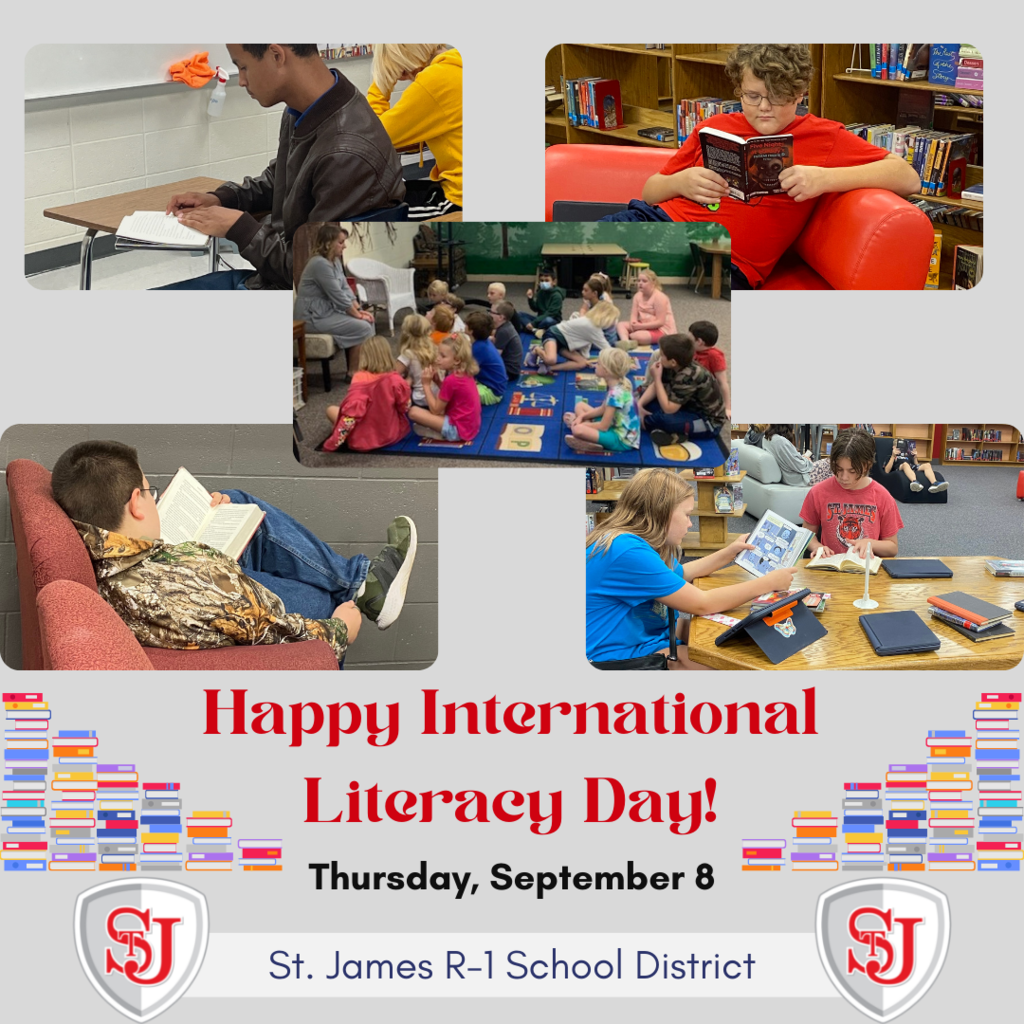 Tiger Training is off to a roaring start! Students enrolled in Critical Thinking were given a series of idea cards and an endless supply of Legos to construct their own designs. Through this opportunity, students will develop skills within music, athletics, and critical thinking that will prepare them for future programs in middle school and high school. #tigertraining #stjschools #academicexcellence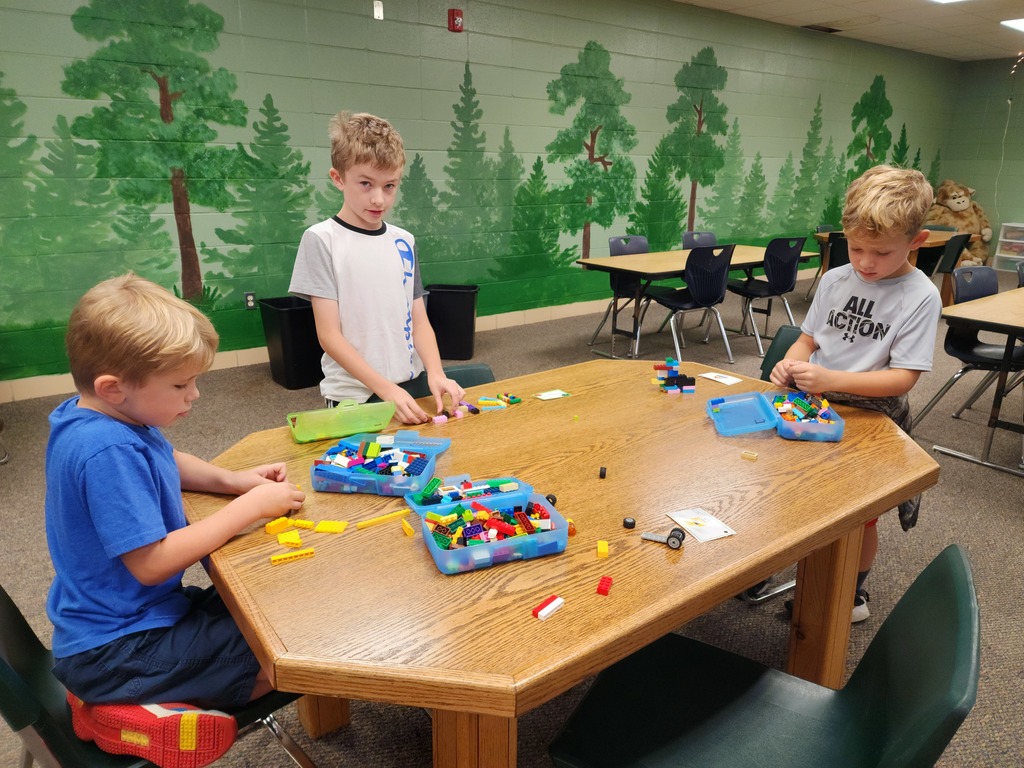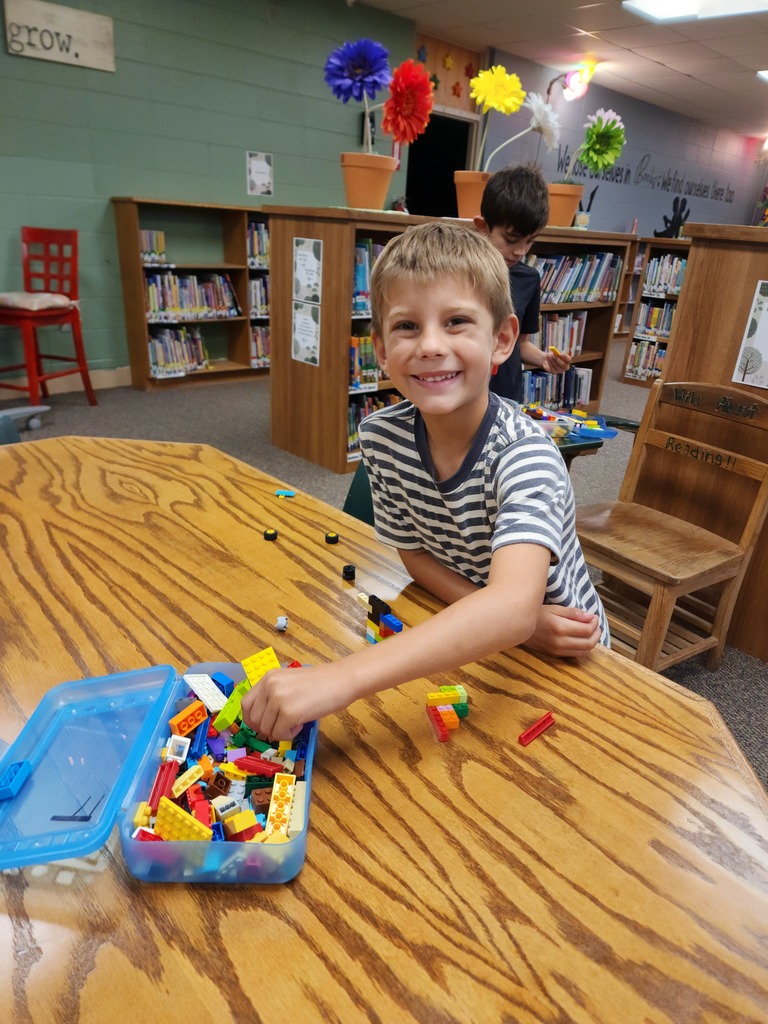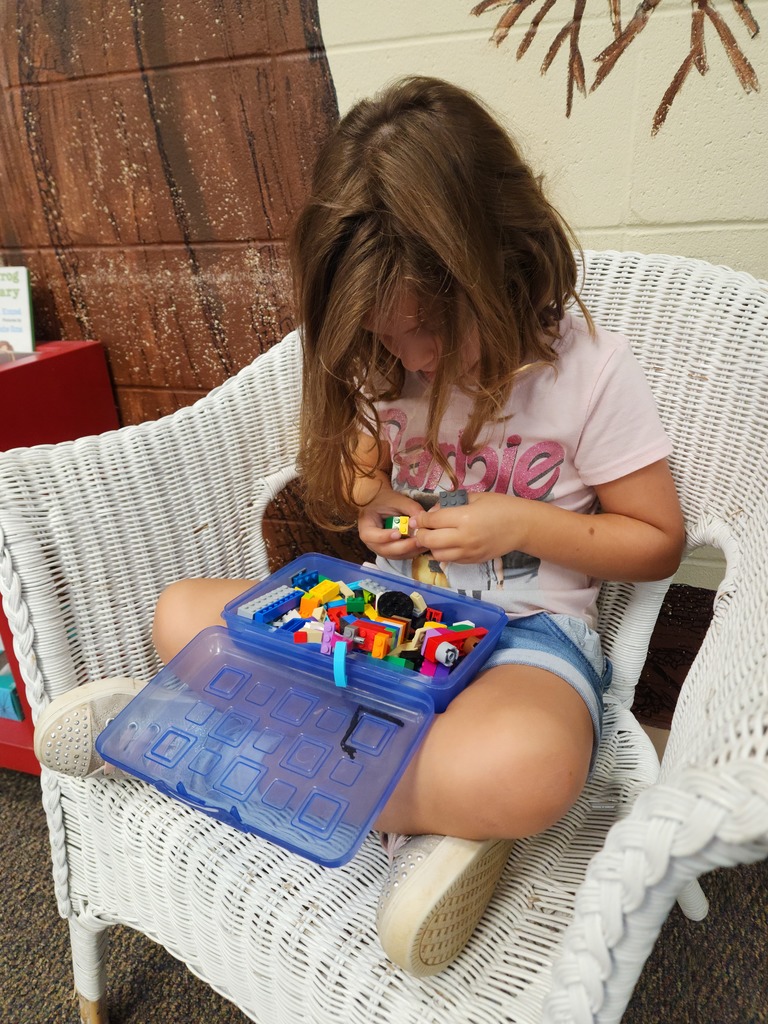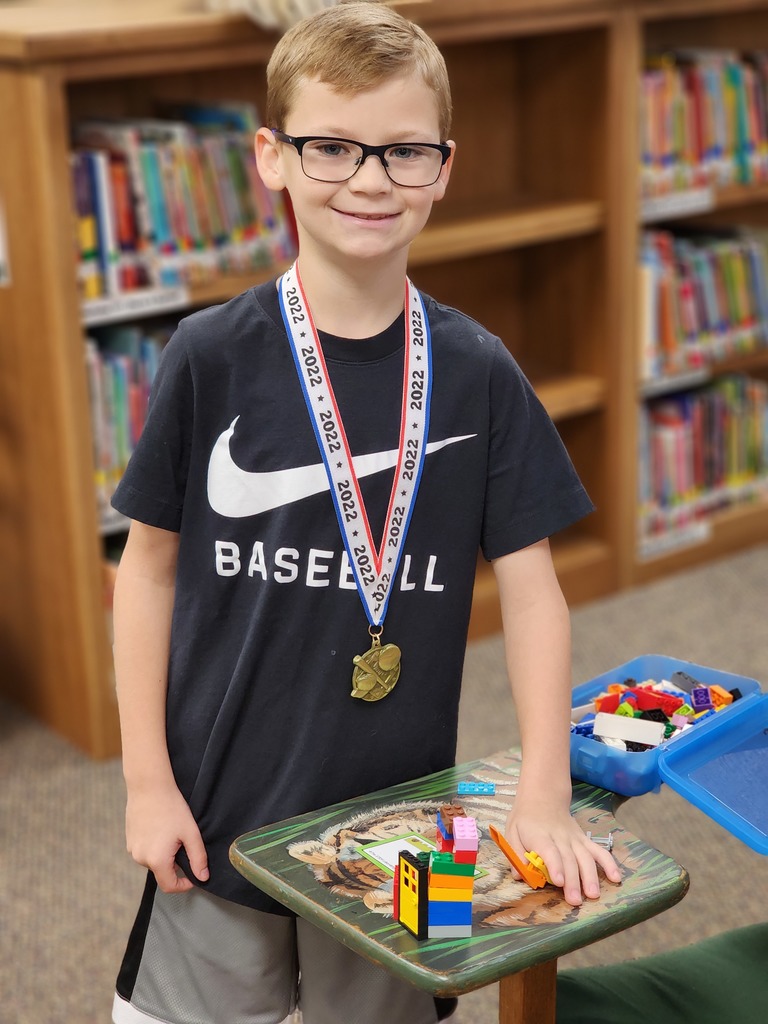 First Grade: Meet the Teachers! This evening families used their detective skills to navigate the halls of first grade for a Title 1 Parent Night. Students collected clues in each classroom, learning more about their teachers and showing off the activities they have completed so far this school year. #firstgrade #stjschools #tigerpride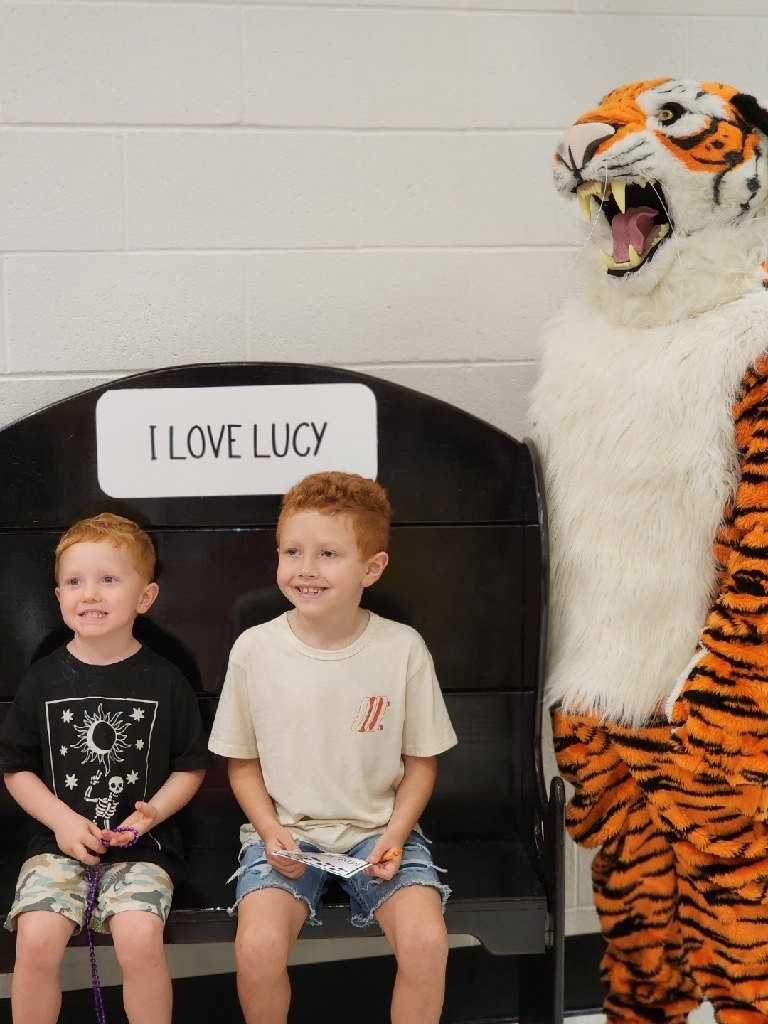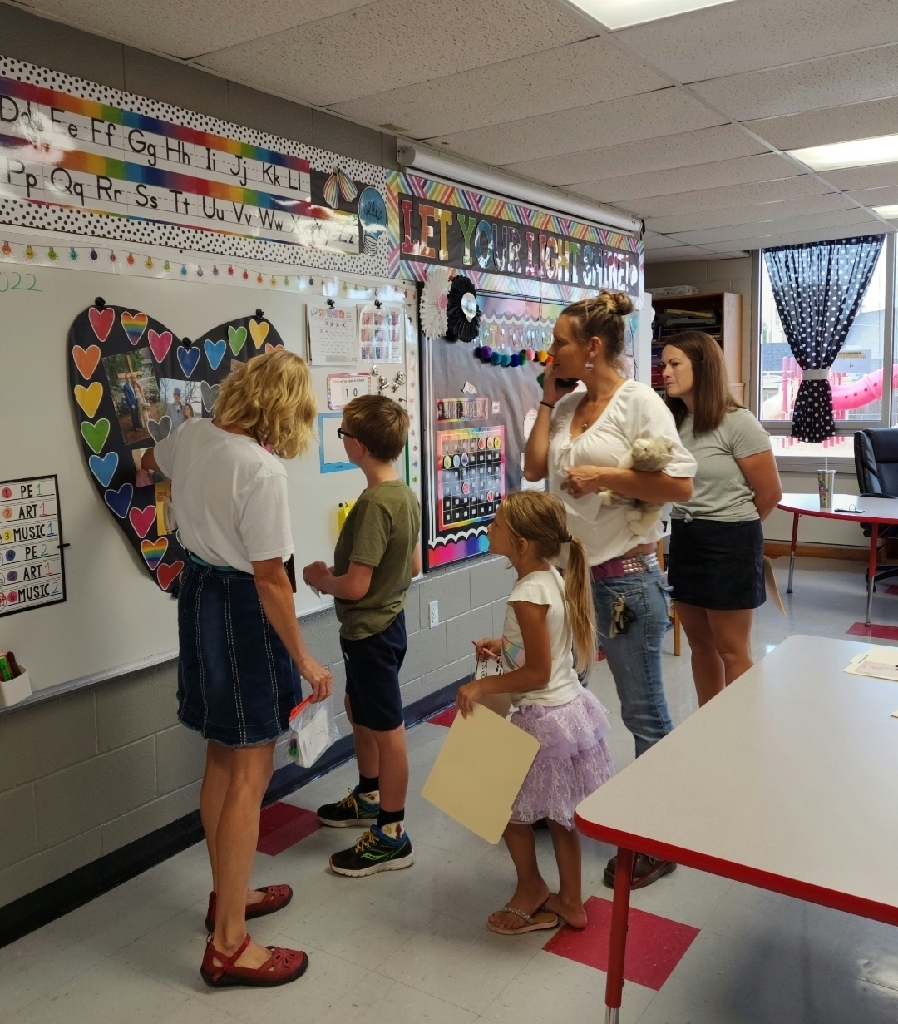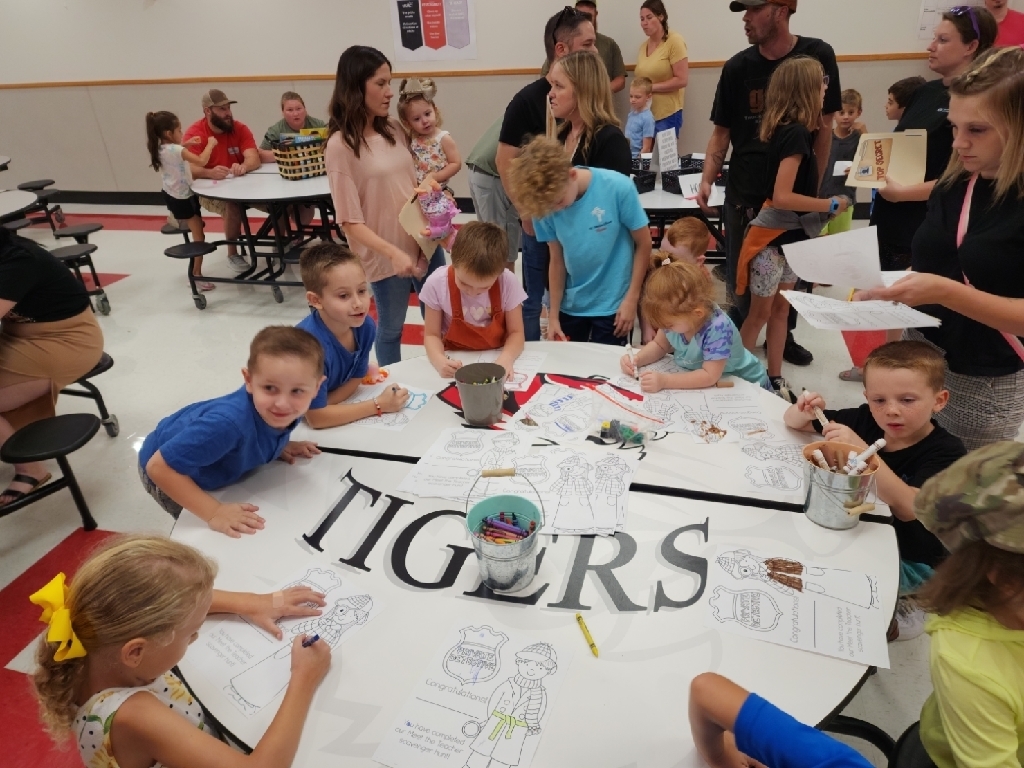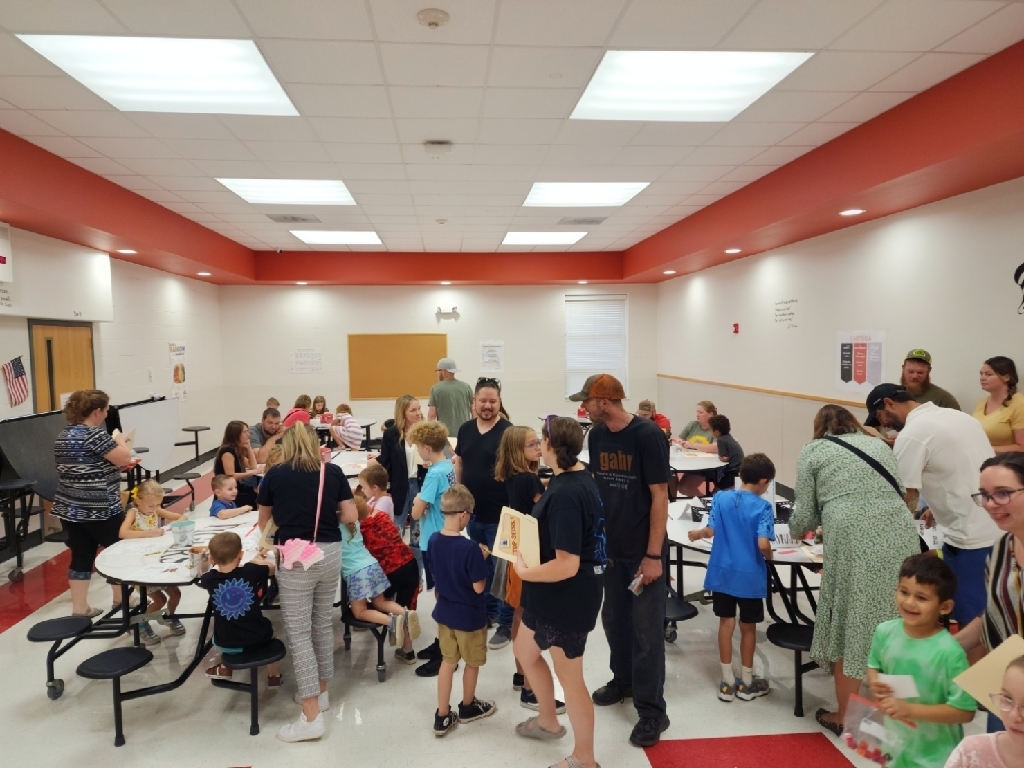 Learning Highlight! Last week, Mrs. Waldmann's 8th grade Communication Arts classes completed her Every Book is a Gift Project: "Students were given the gift of book and snack. Their task was to analyze the text, plan and deliver an appropriate presentation for the purpose of sharing what 'gift' that particular book had to offer the reader, and then share that with their peers. They did a fantastic job throughout the entire project collaborating with one another. " #academicexcellence #stjschools #tigerpride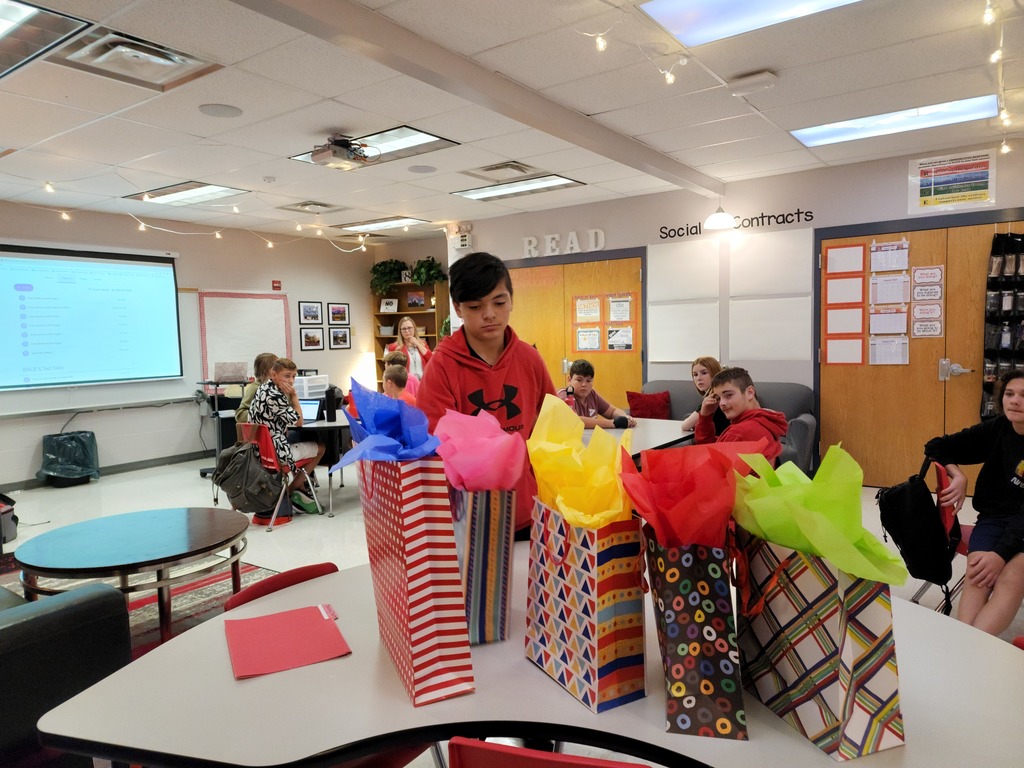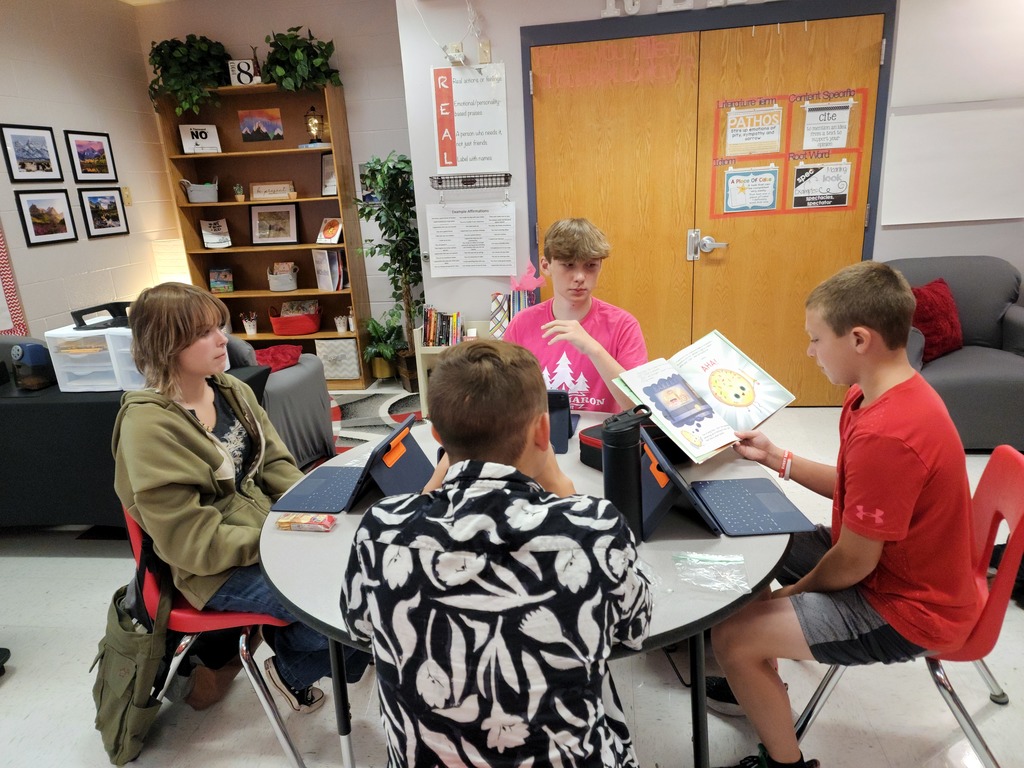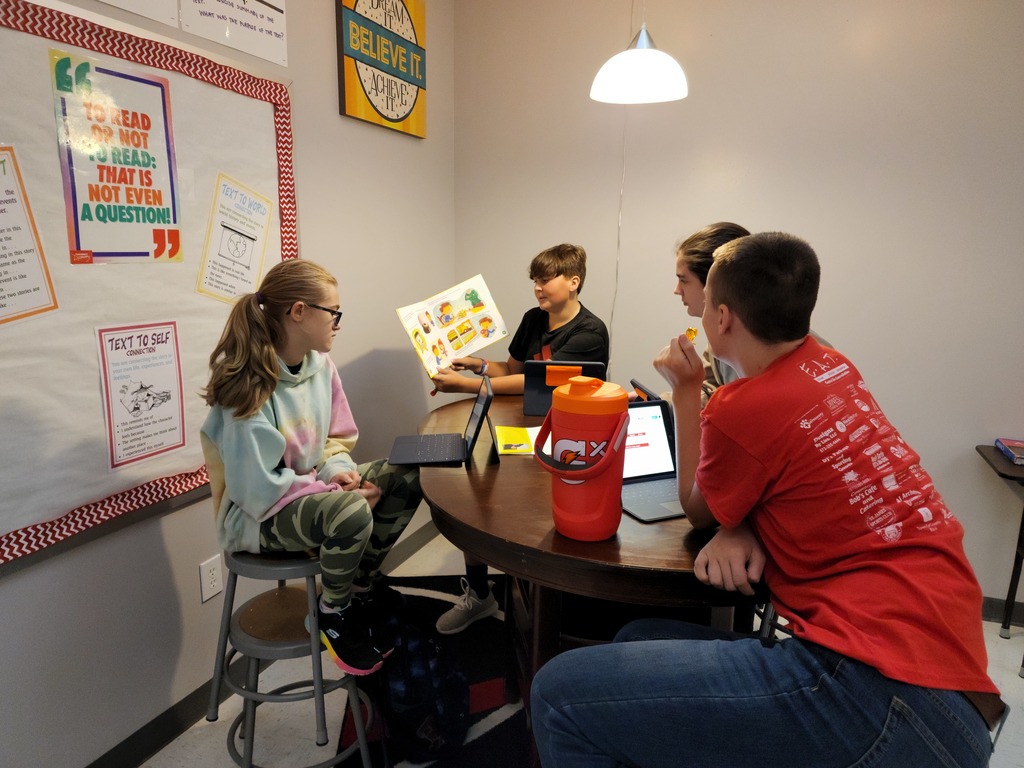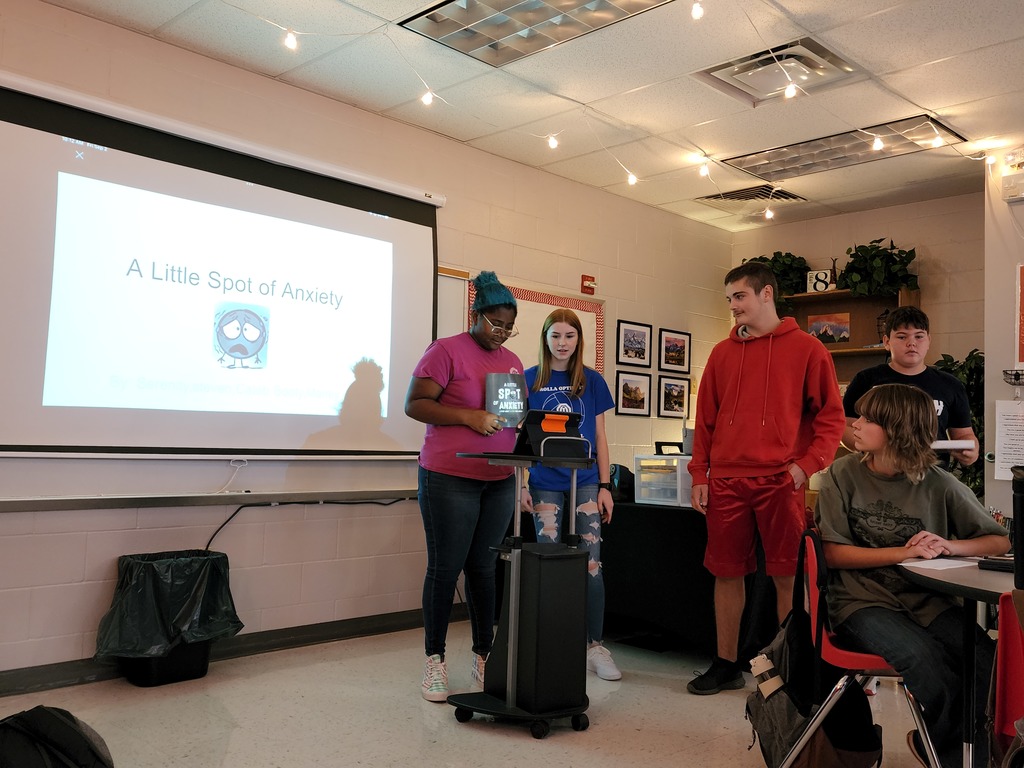 Mission Monday Highlight! Mrs. Watson's middle school class did a team building activity where they "worked" on a Henry Ford assembly line. Students had to make the most "Tiger Trinkets" in five minutes. They learned to work as a team and reflect and improve that ability during this activity. #academicexcellence #stjschools #missionmonday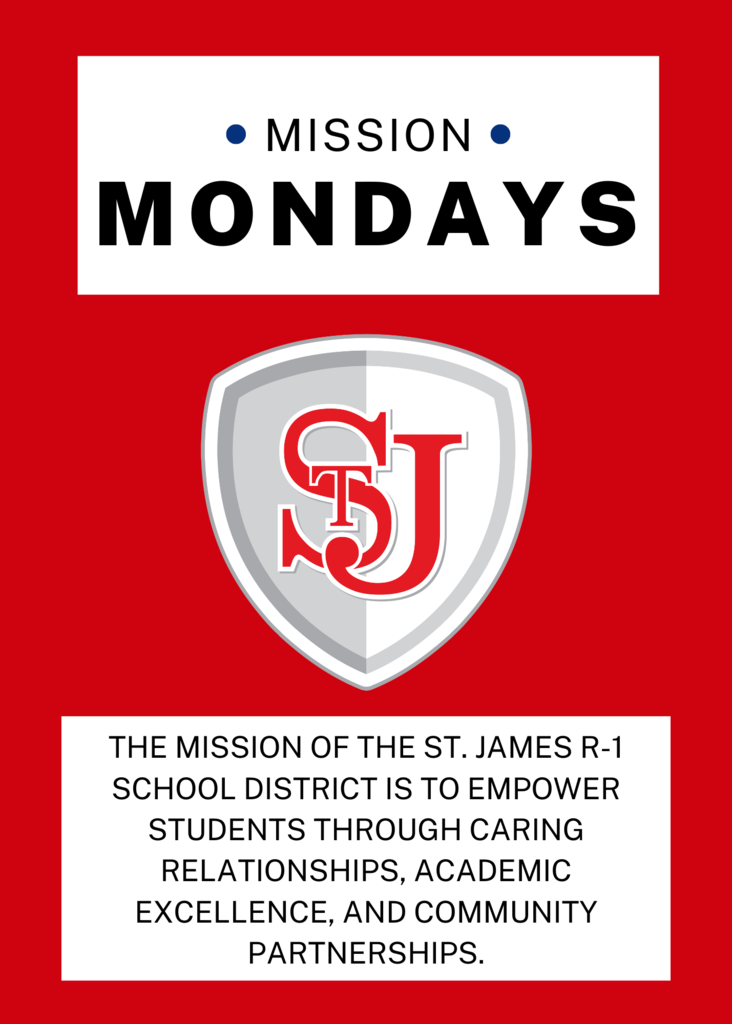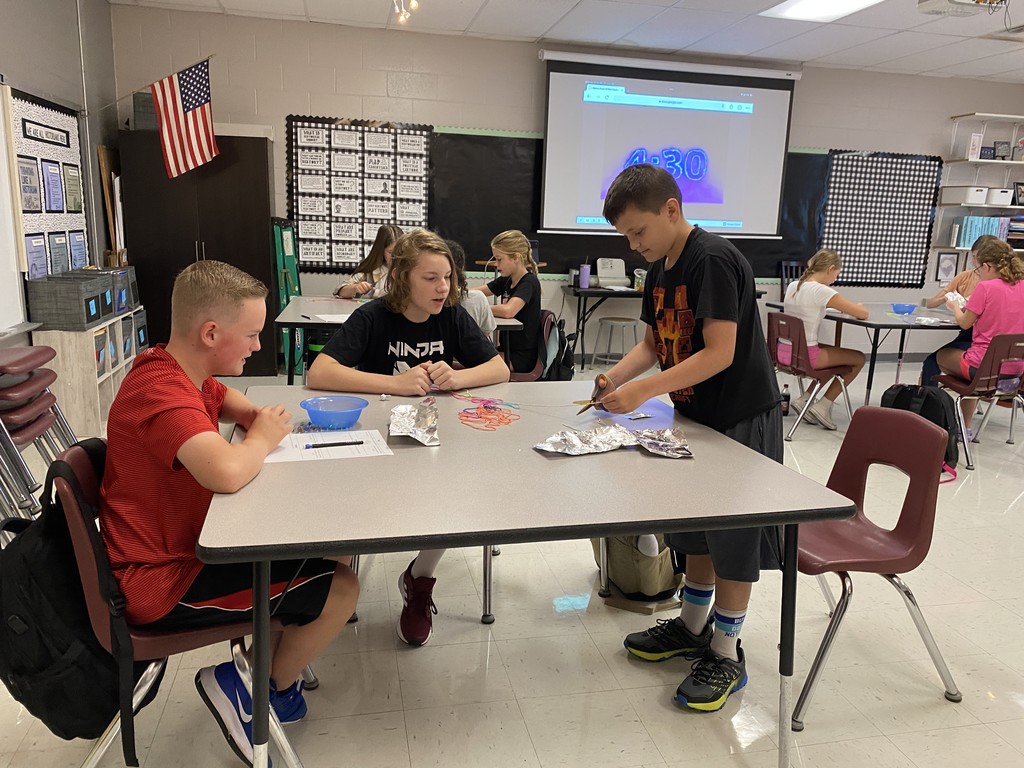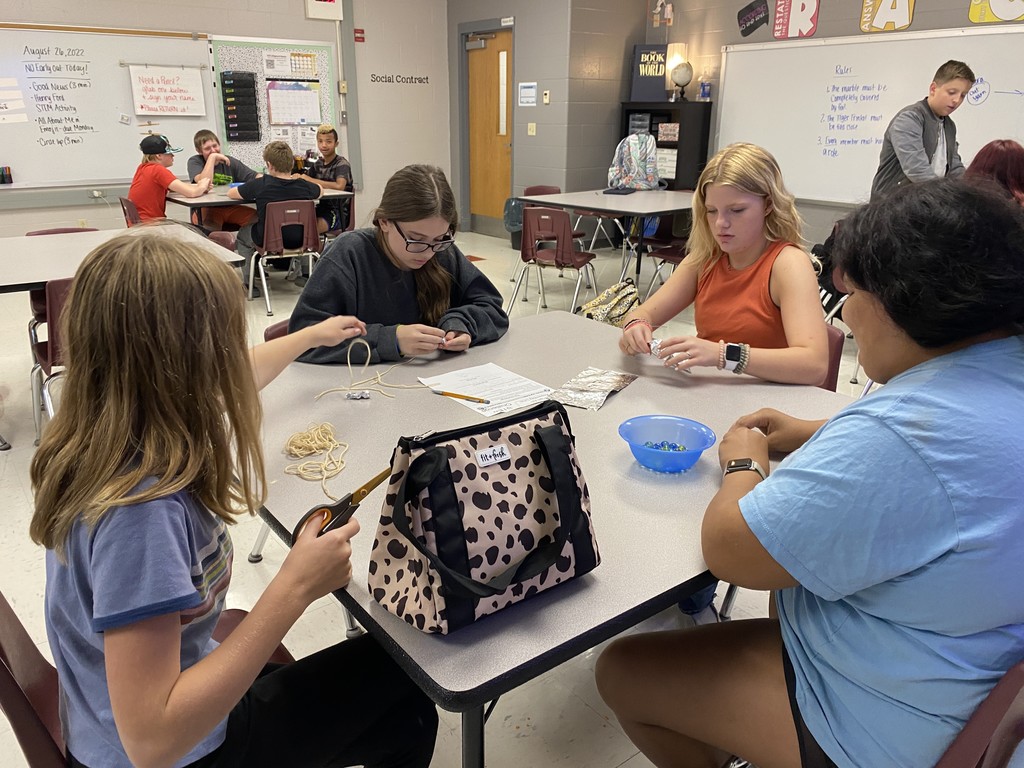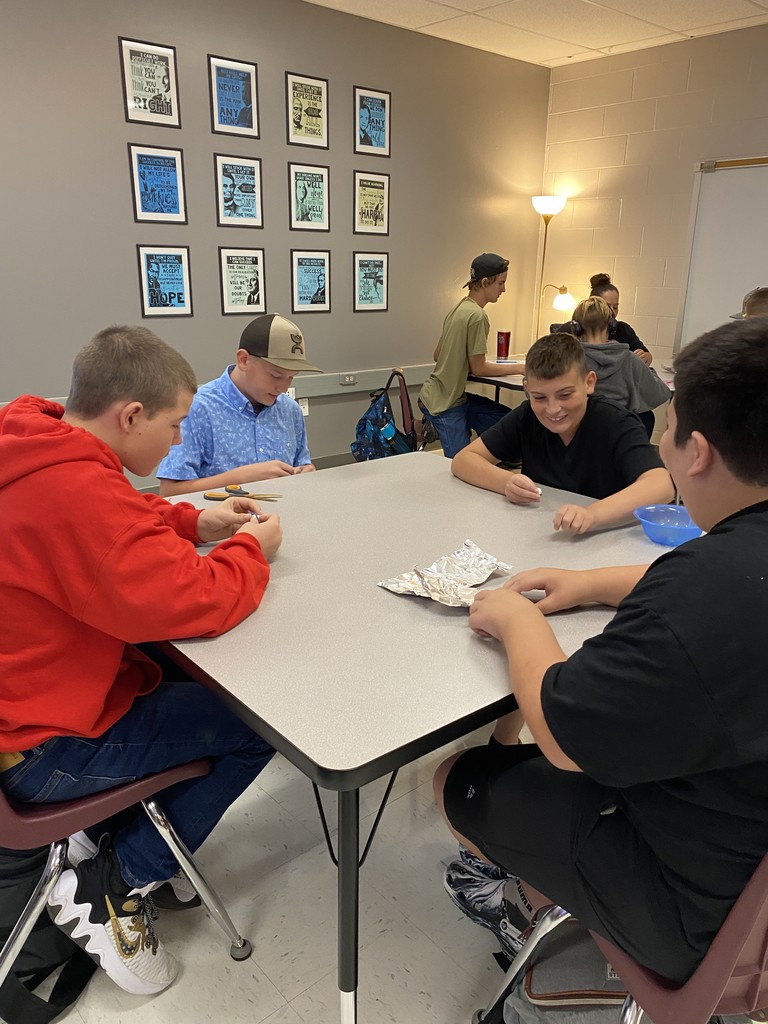 Miss Wisdom's 5th grade home room class accepted our challenge! At the beginning of the school year, Superintendent Webster challenged our District to strive for a complaint-free life and seek the positive every day. We gifted hundreds of bracelets to students and staff members, so they can remember our challenge and be positive at school and at home. #everydayisagreatday #tigerpride #stjschools