Learning Highlight! High school students in Family and Consumer Science recently learned about communication skills and how it affects the various relationships in their lives. As an in-class exercise, students were assigned part of a well known duo or trio (example: Romeo and Juliet) and asking only three questions to another member of class, students had to establish who they were and then find their match(es). Students quickly learned how to better communicate with their remaining classmates to guide their choices. #communication #stjschools #tigerpride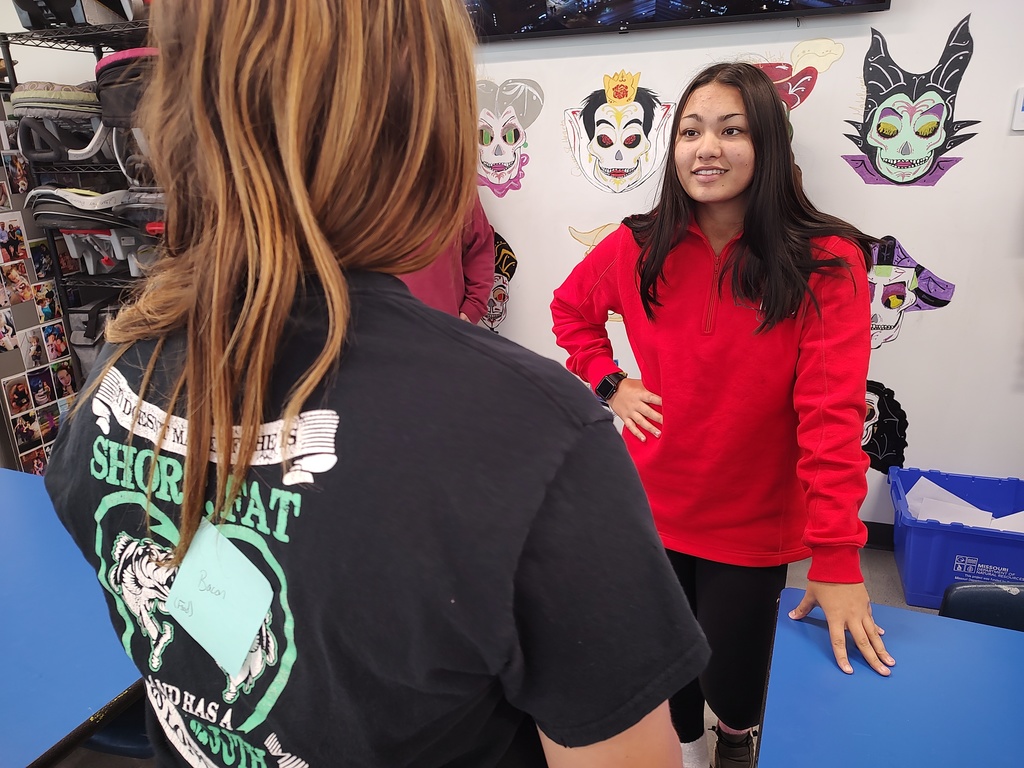 Just a reminder that Parent-Teacher Conferences are next week. If you have any questions, please contact your child's school building. #stjschools #tigerpride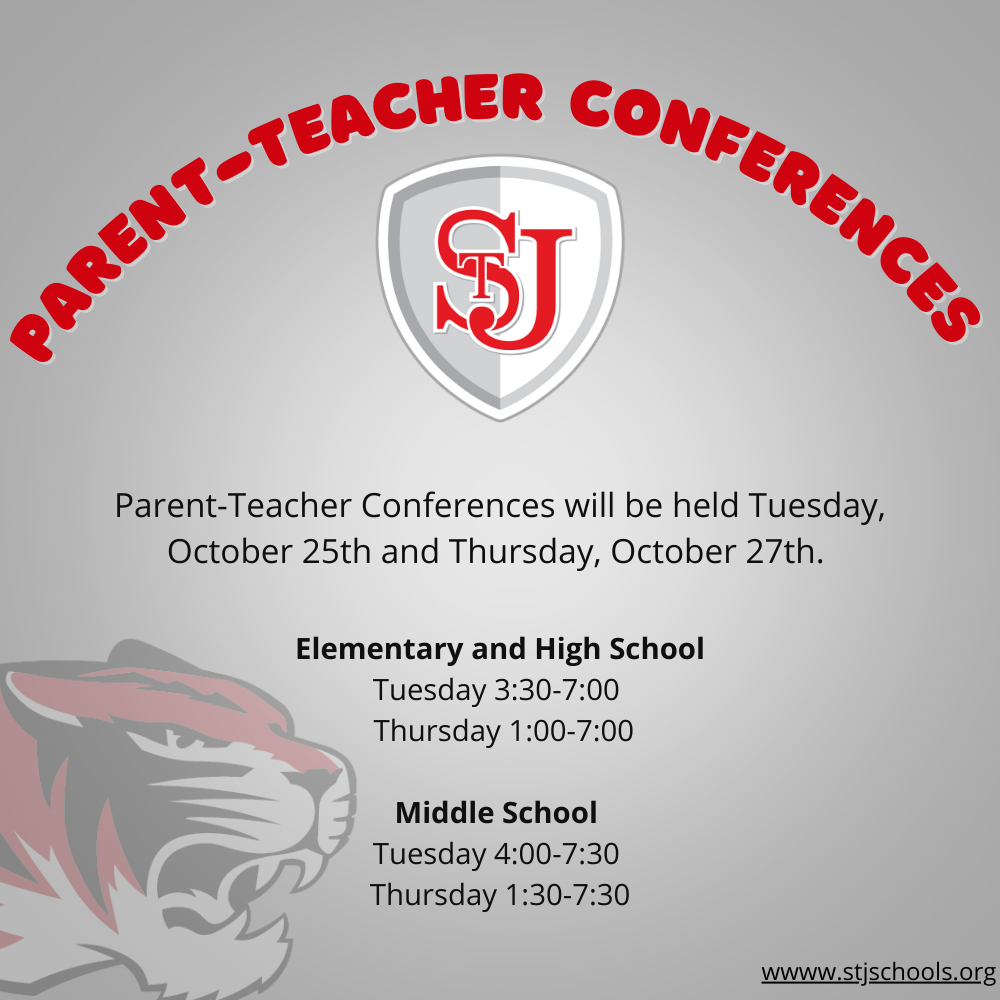 St. James Fire Protection District visited third grade yesterday! Students learned proper safety protocol and went through the Smoke Trailer: a simulation of fire emergency scenarios. They traveled through a "mock house" where they discussed real life situations that could be a danger in the kitchen, living room, and bedroom. Examples covered were leaving items on a stove, cords under a rug, lighters/matches, a newspaper by a fire, sleeping with your charging device in your bed or using chewed-up wire. After discussing the dangers in each area, "smoke" filled the room and students had to navigate through the space to find the door that was warmed to indicate a fire. Finally, they escaped through the window. After their journey through the Smoke Trailer, students toured the fire engines and learned about the tools used by our firefighters. A big thank you to St. James Fire Protection District for providing these learning opportunities for our District! Please talk with your child about fire safety at home and develop an emergency plan for your family. #learning #communitypartnerships #stjschools #firesafety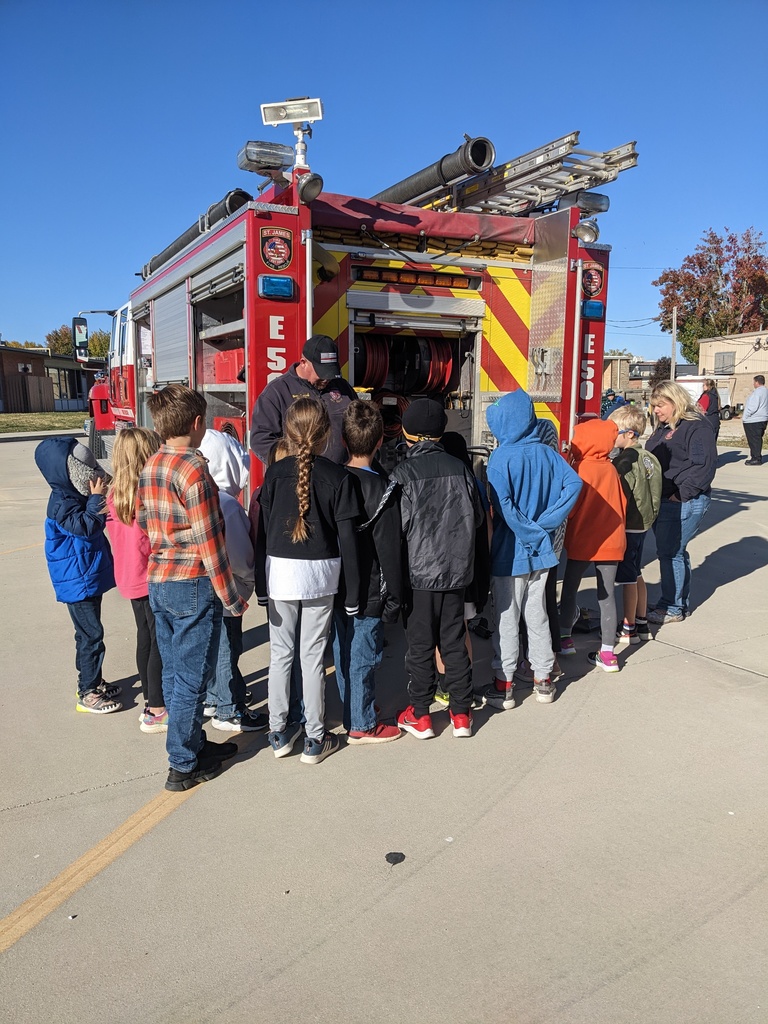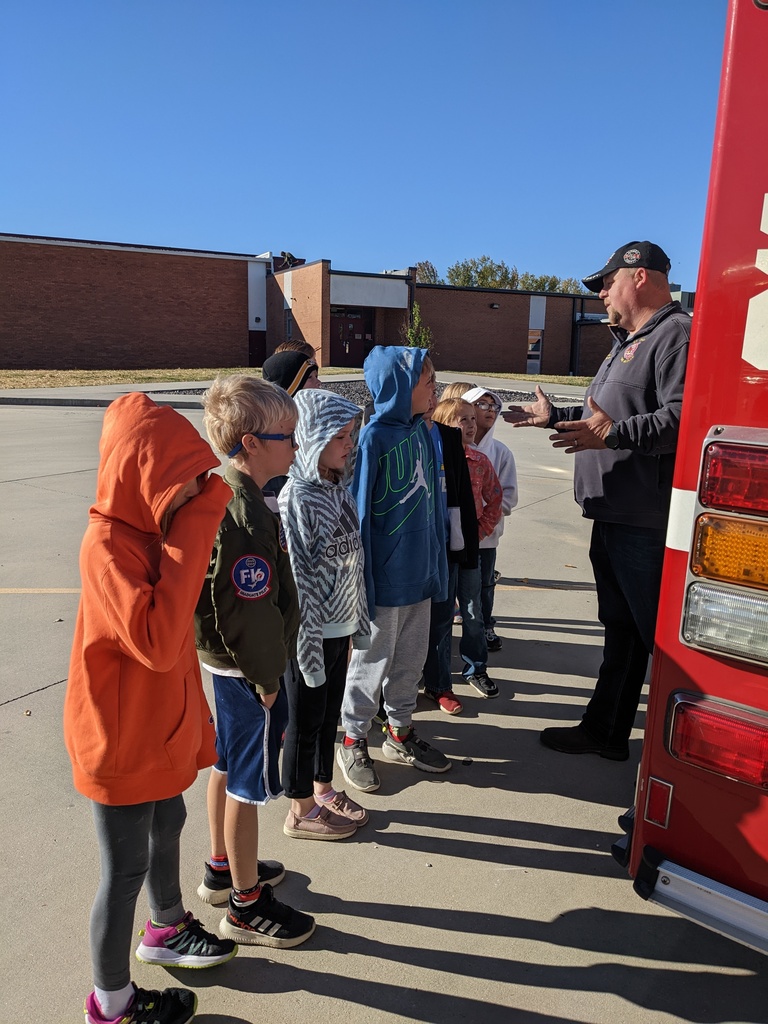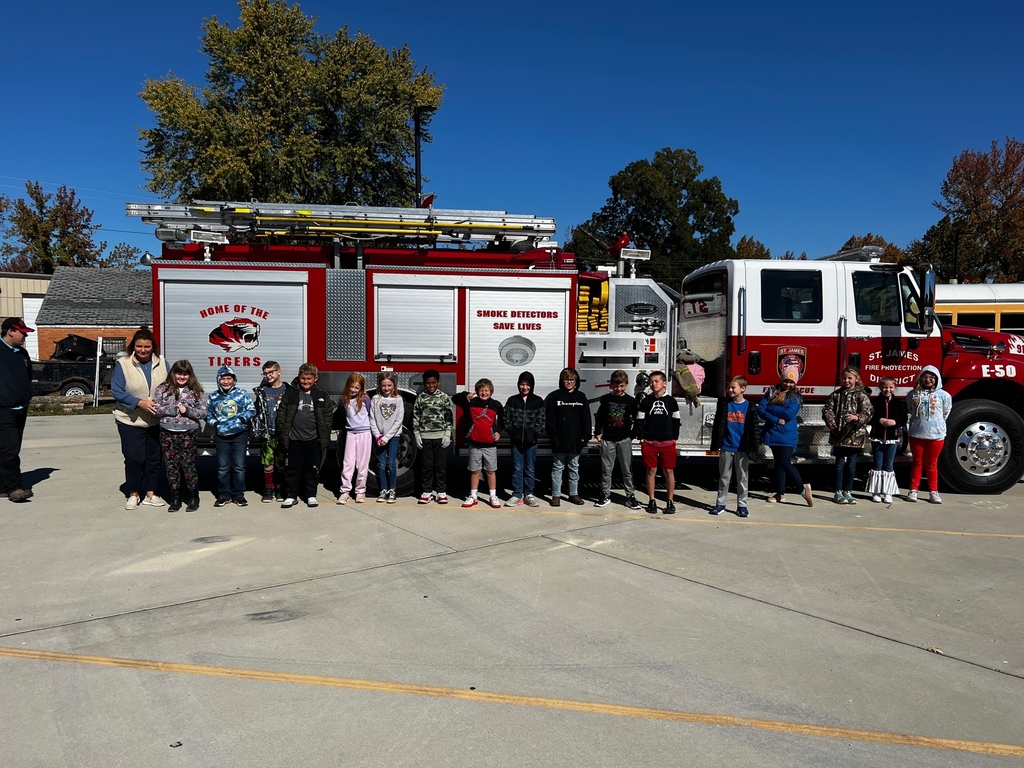 Mission Monday Highlight! Middle school students in Mr. Vince Perona's Citizenship class organized a Fall Food Drive for The Caring Center. Non-perishable food items were gathered by the middle school from the first week of September through October 7th. After sorting the donated food, students from the Citizenship class delivered the items to The Caring Center and they will be dispersed on Commodity Day. We hope to empower all our students to positively contribute to our community and world. #missionmonday #communitypartnerships #stjschools #tigerpride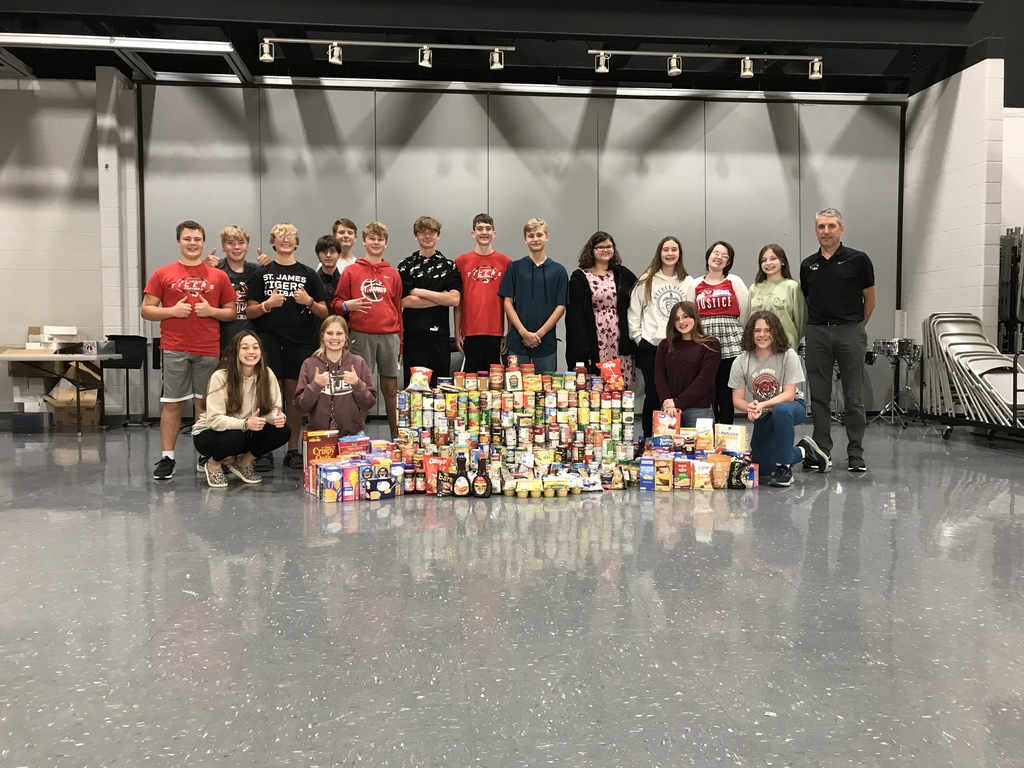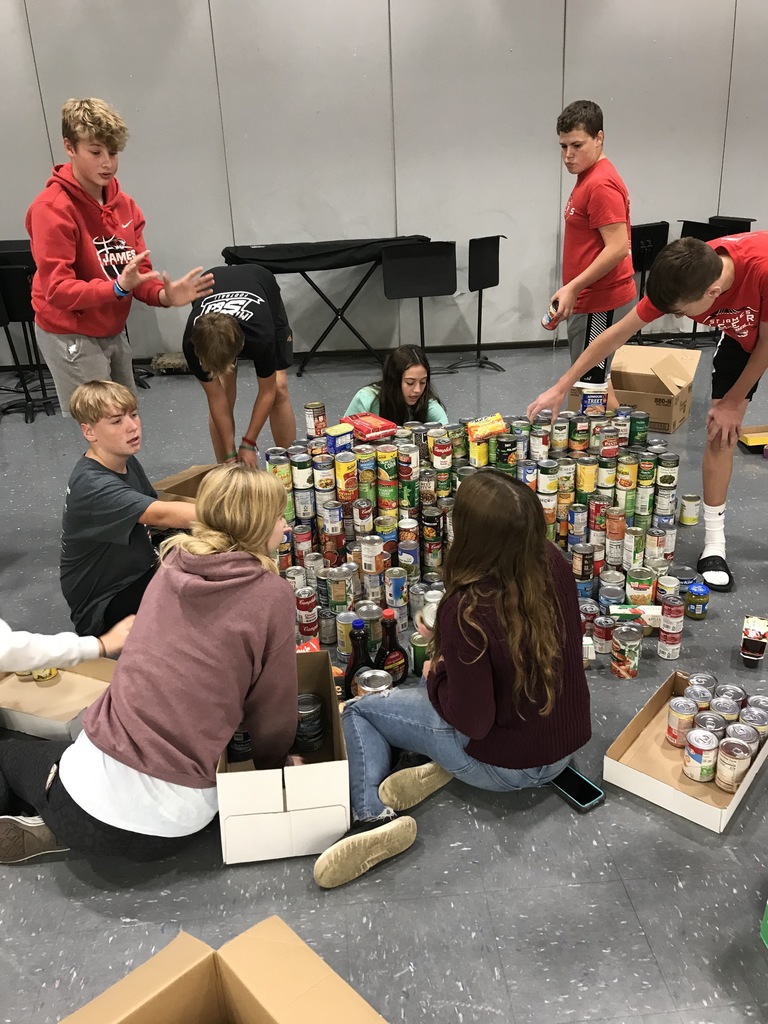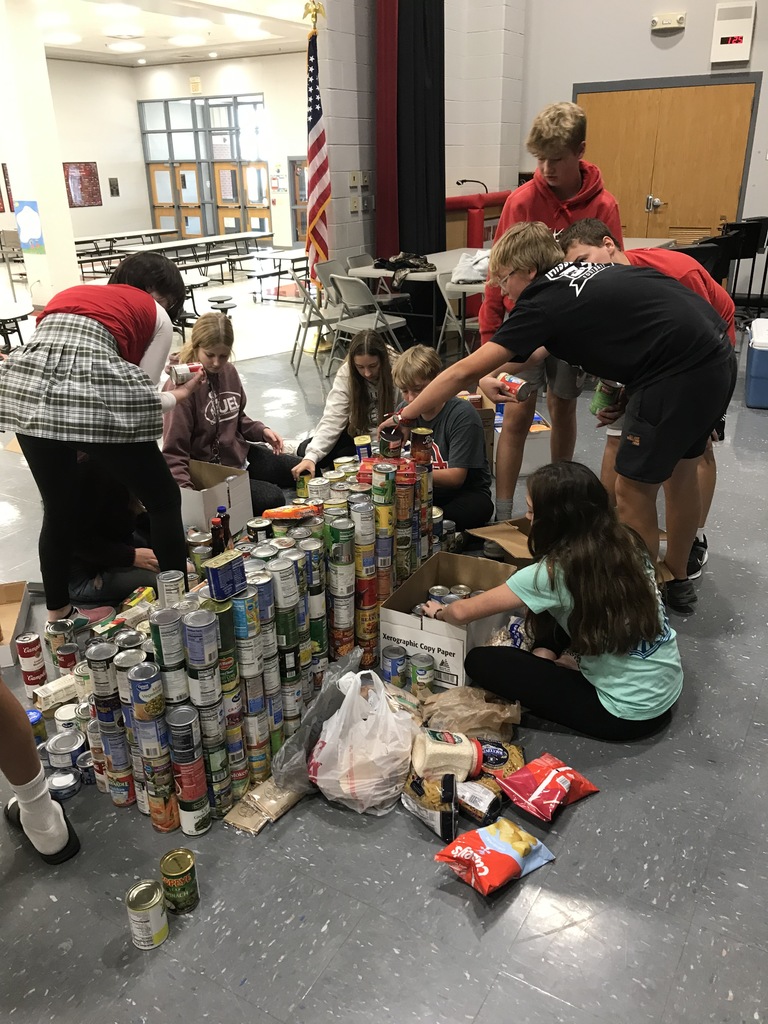 Kindergarten students in Coach Nesbitt's class practiced rock climbing today! Climbing helps children develop their gross motor skills and boosts balance, hand and foot coordination, and agility. #LWJE #stjschools #tigerpride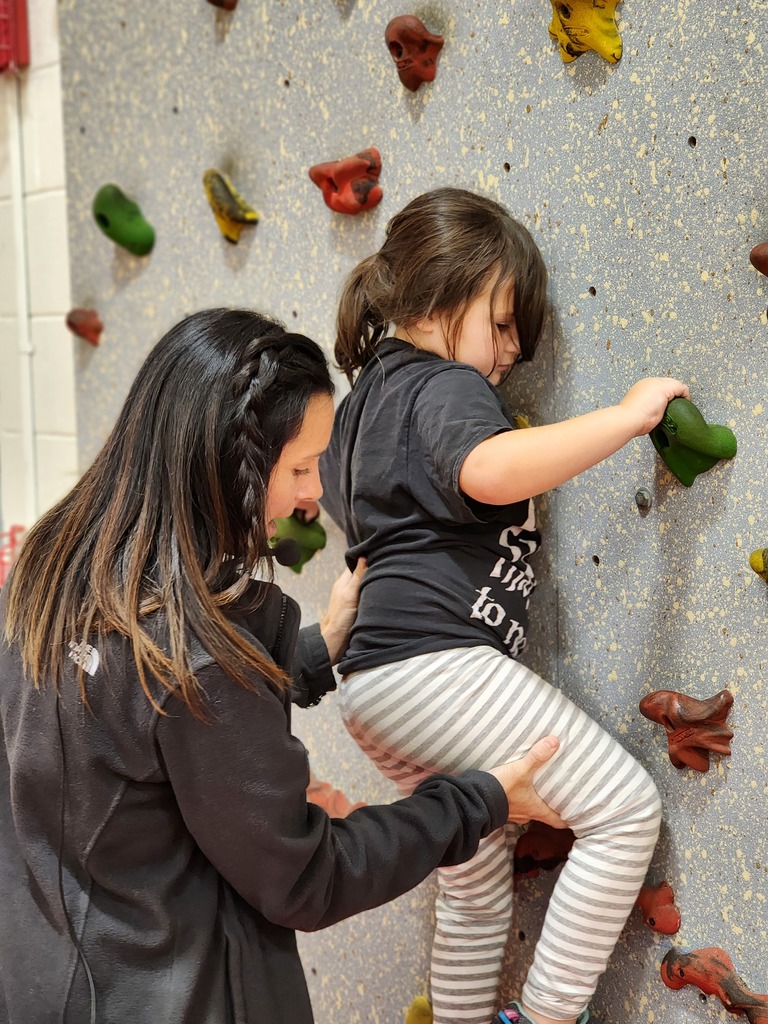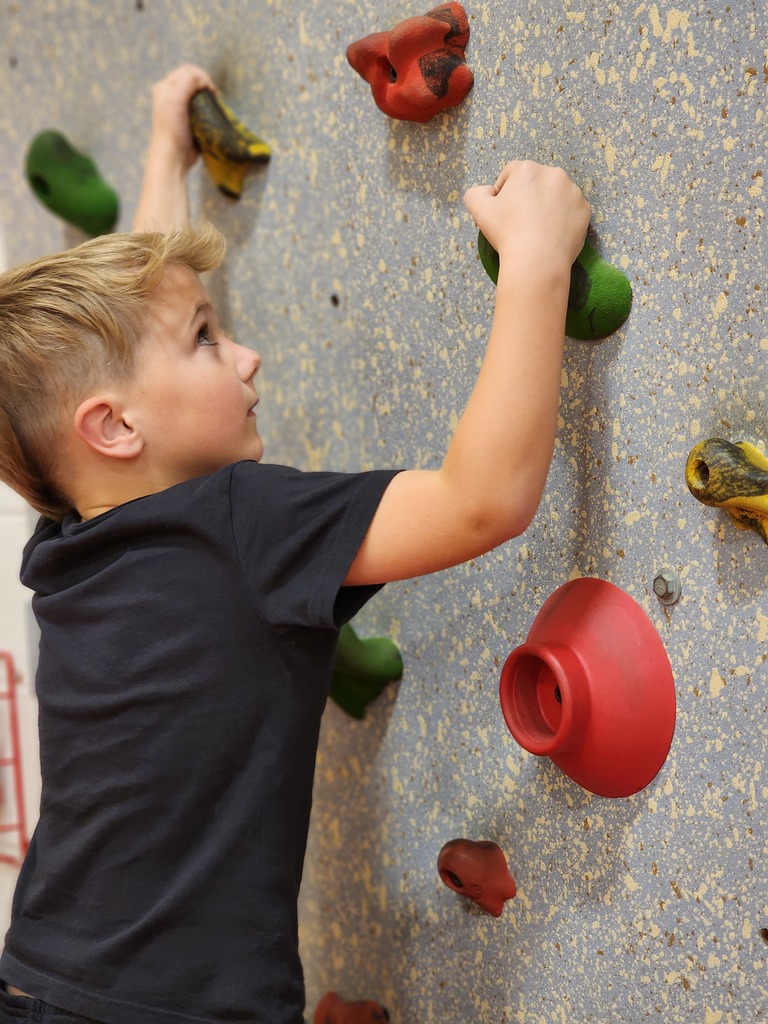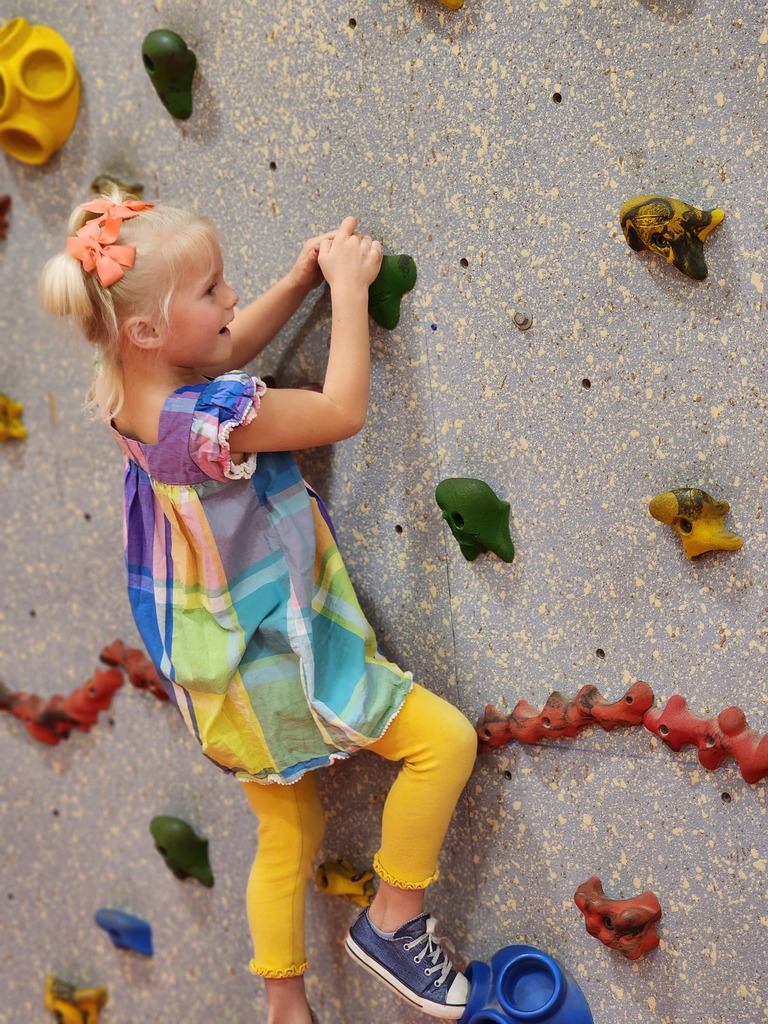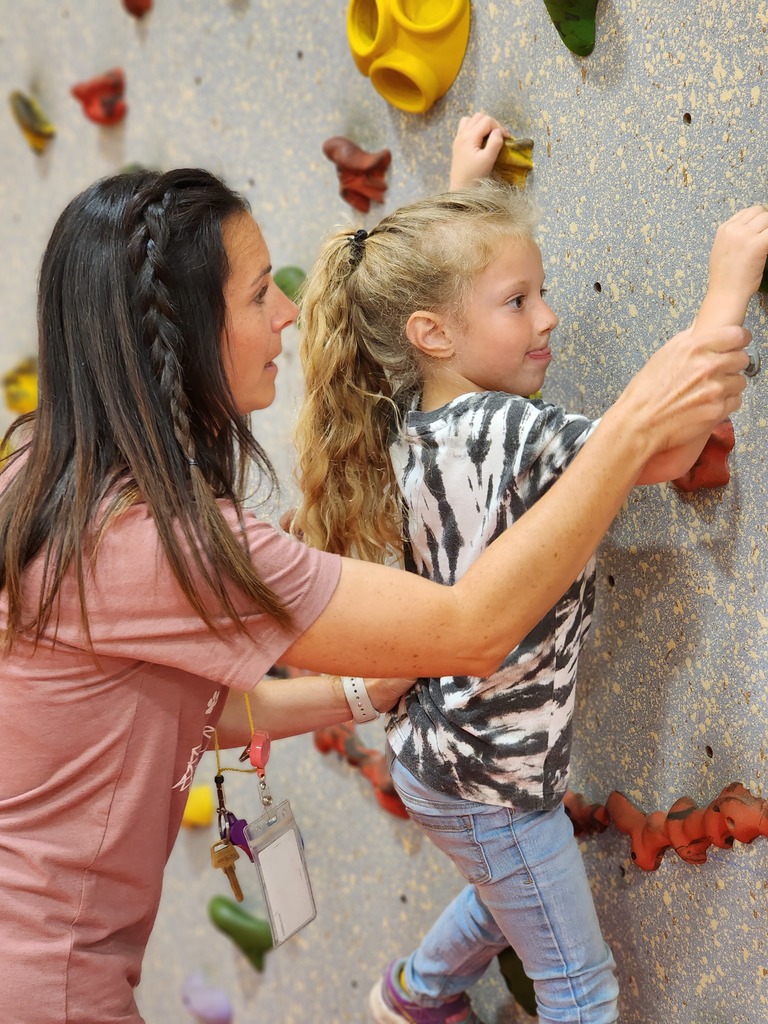 Learning Highlight! Missouri S&T's Department of Teacher Education and Certification and the student chapter of Missouri State Teachers Association (SMSTA) hosted a Campus Day welcoming Future Teachers of America (FTA) chapters from several area high schools. Also in attendance were high school students from four of the five partner schools who are enrolled in a dual-credit Introduction to Teaching course at Missouri S&T. Students visited the Child Development Center and STEM Center, learned about our Teacher Education program, and participated in SMSTA-guided STEM activities.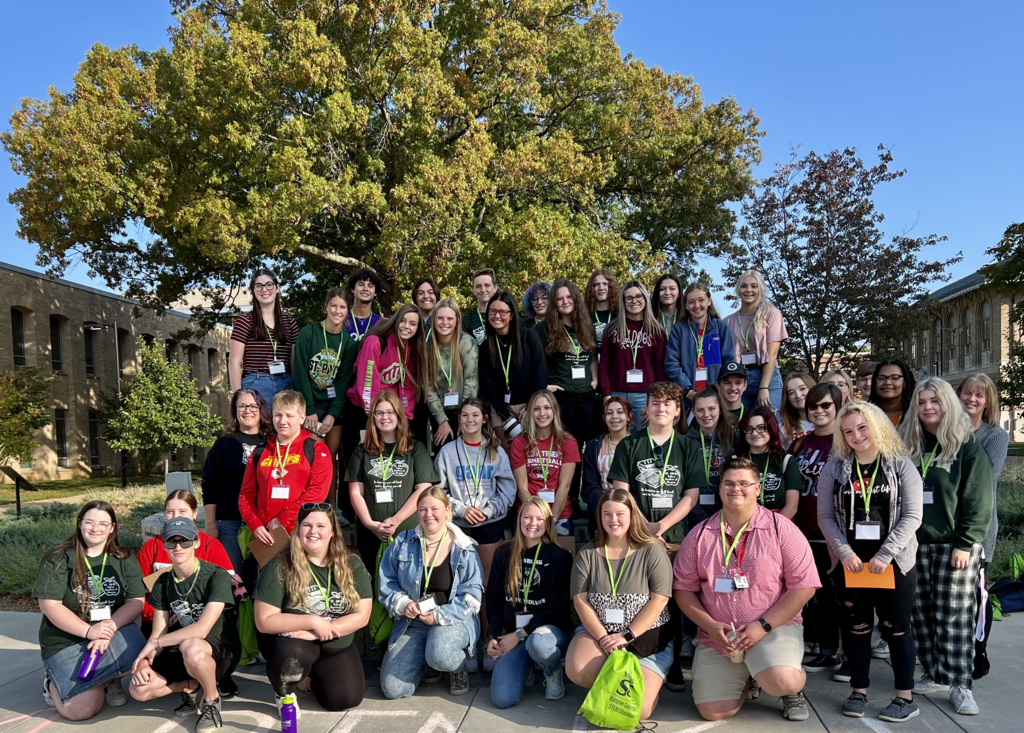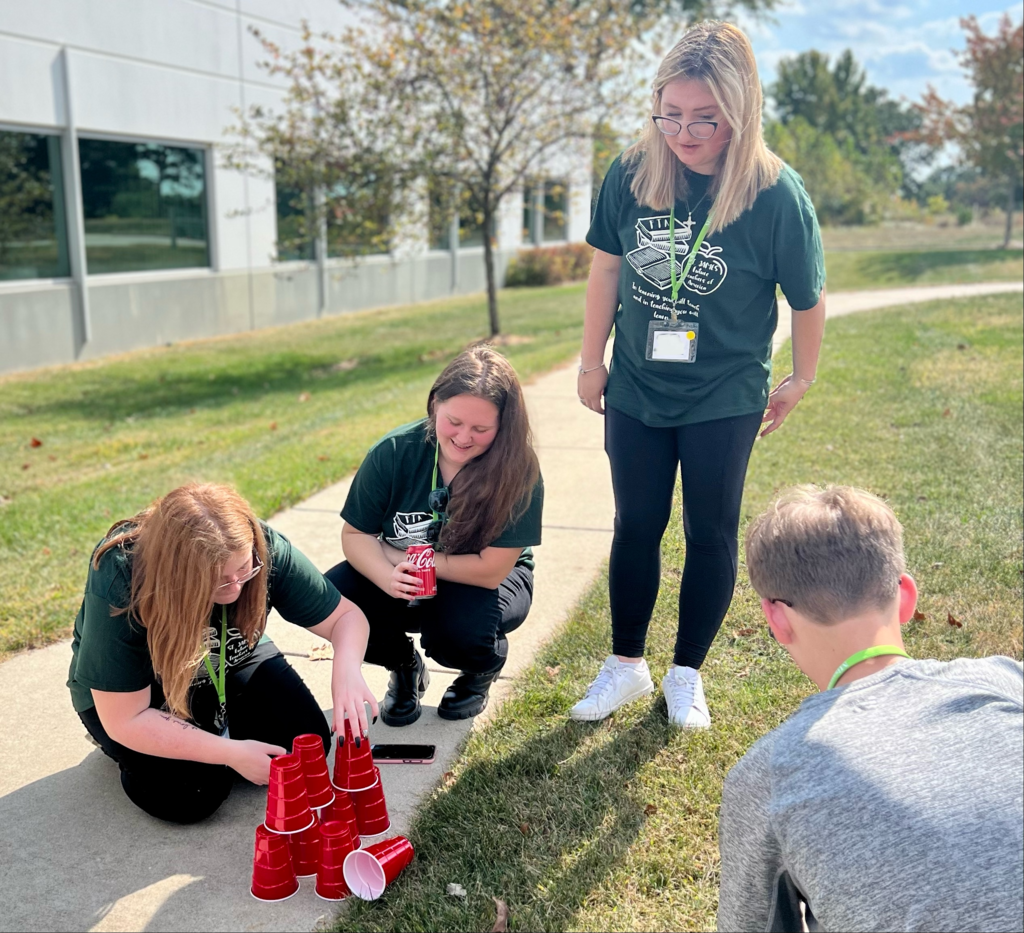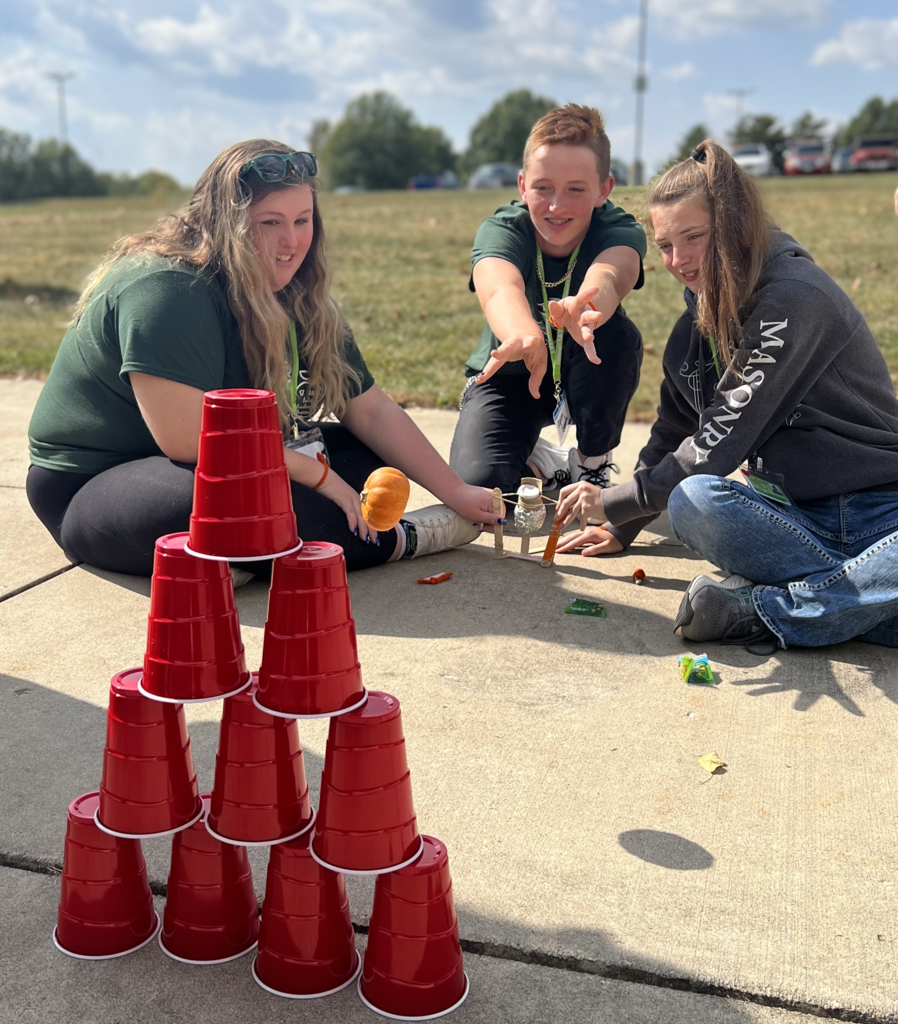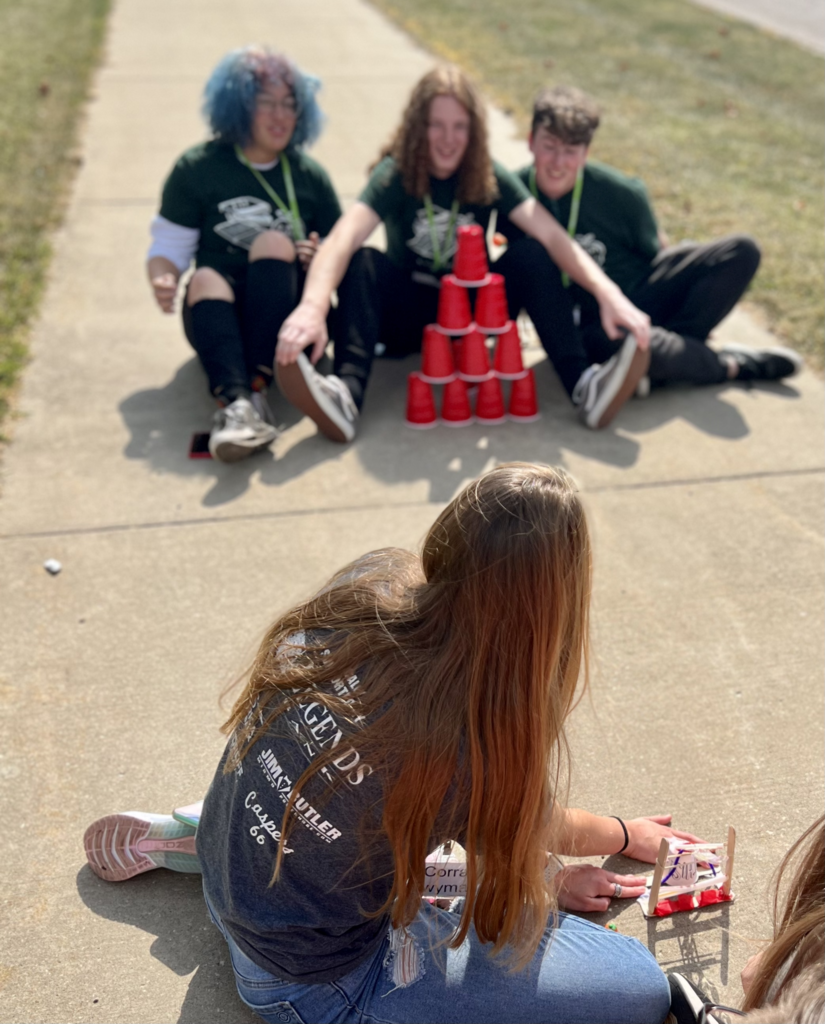 Our Tiger Special Olympians went to Coachlight Lanes in Rolla to train for their Special Olympics Bowling event that will take place on November 14th! The generous donation from the Back Roading with a Purpose event held this past July made the trip possible. After bowling, the students had lunch with gift certificates provided by McDonald's during the fundraising event. Thank you for the hospitality!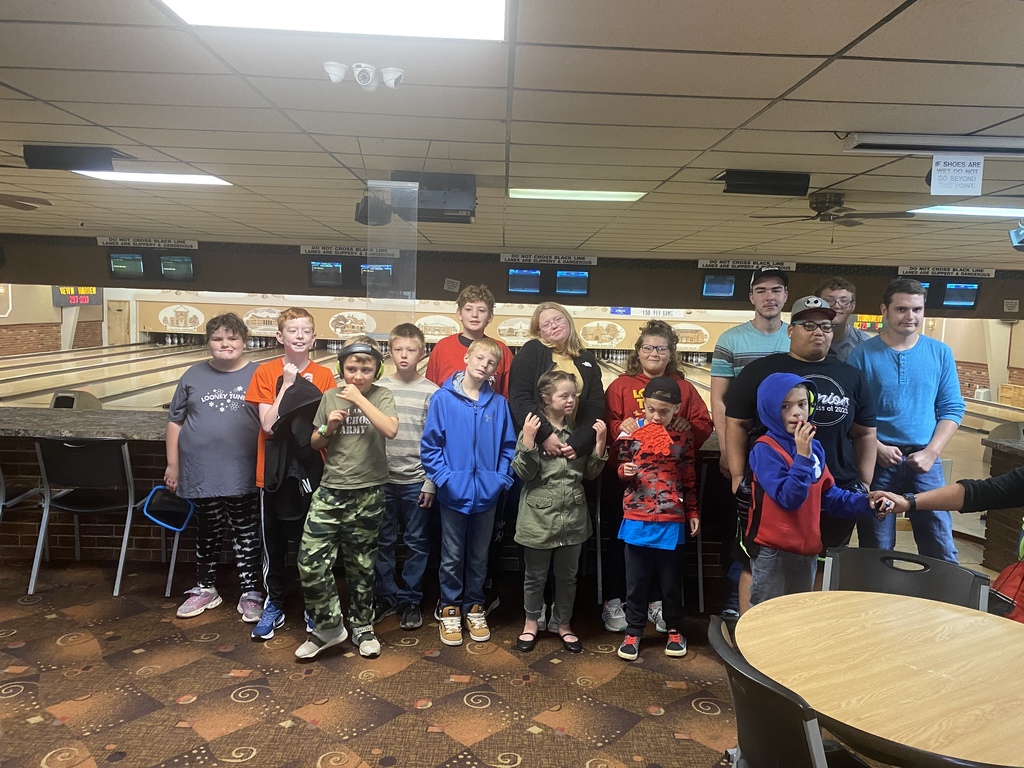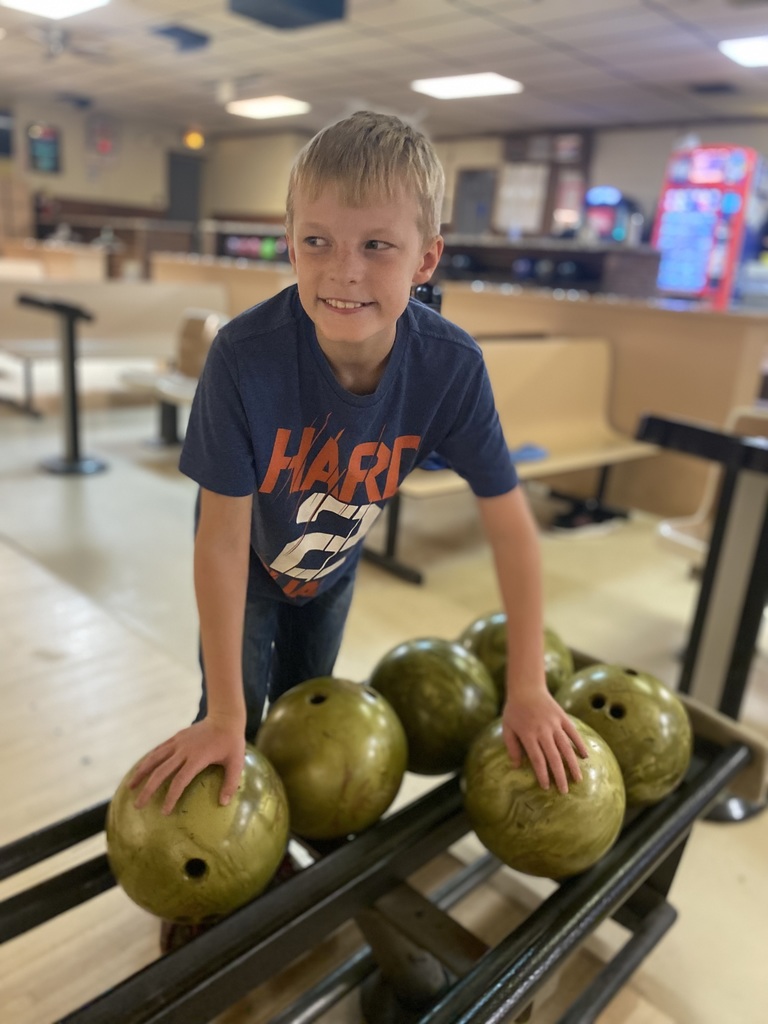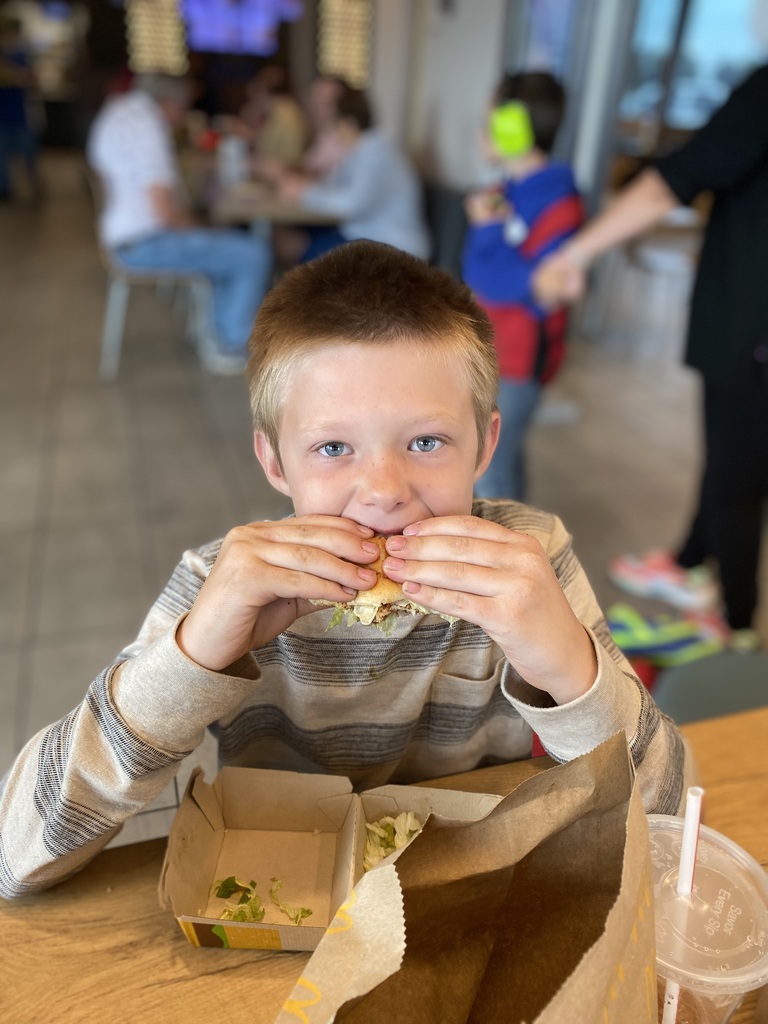 Mission Monday Highlight! Second graders from Lucy Wortham James Elementary went on a community walk to visit the old city hall building and the police station. Rick Krawiecki, the Mayor of City of St. James, met the students at the historic city hall and taught them about our local government. Superintendent Webster stopped by and ended up locked away in the old jail cells right next to the Mayor! After releasing their inmates, students headed to the police station where Officer Gray and Officer Holtz gave them a tour of the station and answered questions about being a police officer. Thank you to Mayor Krawiecki and the St. James Police Department for your partnership with the District. We appreciate all you do for our community!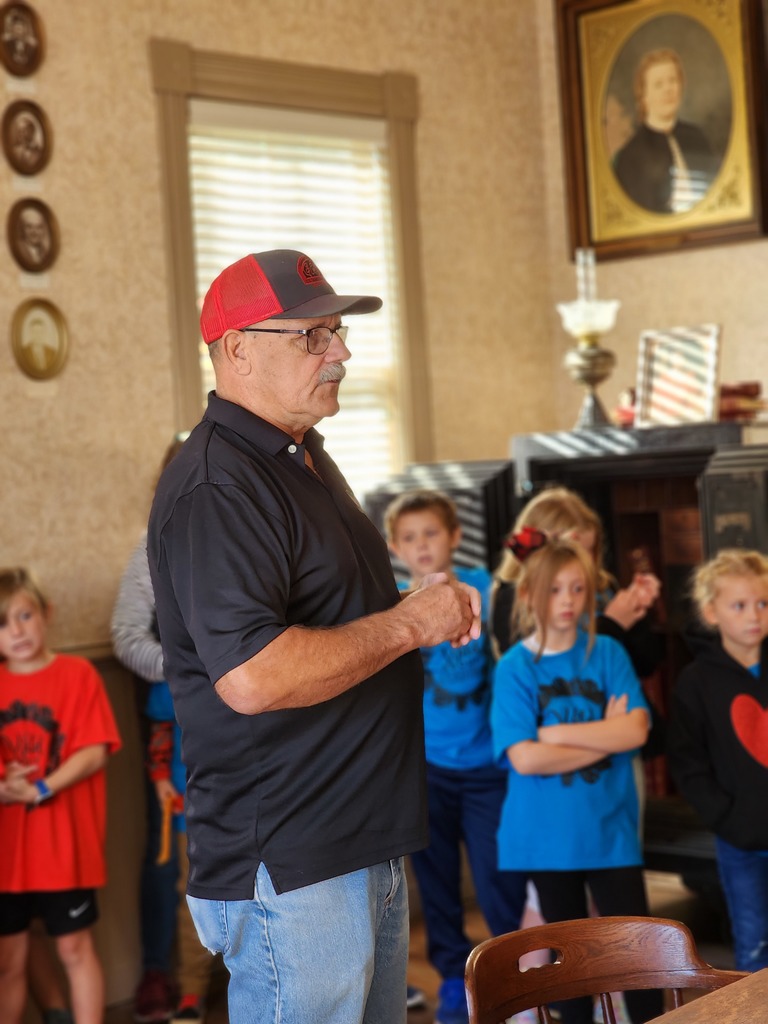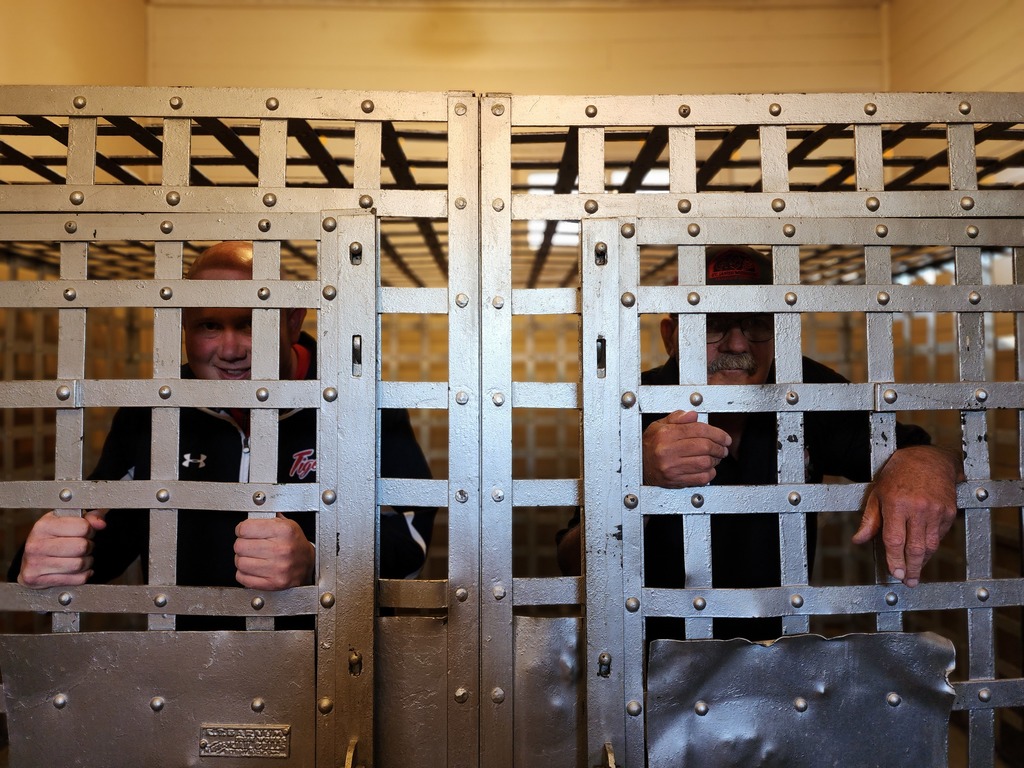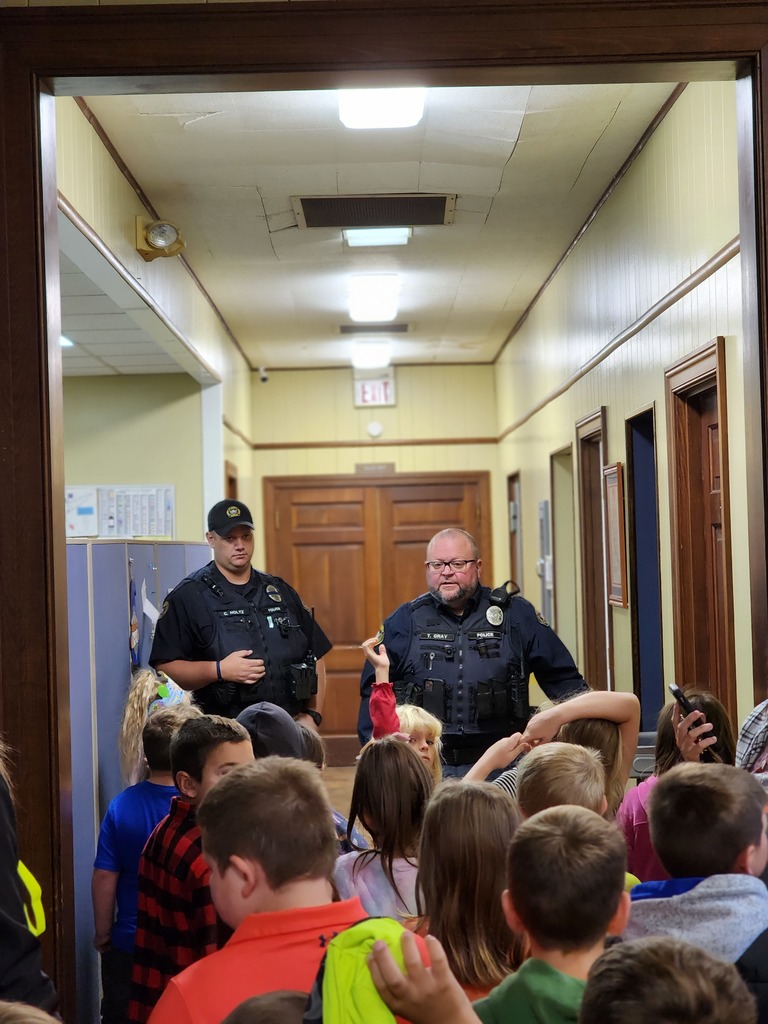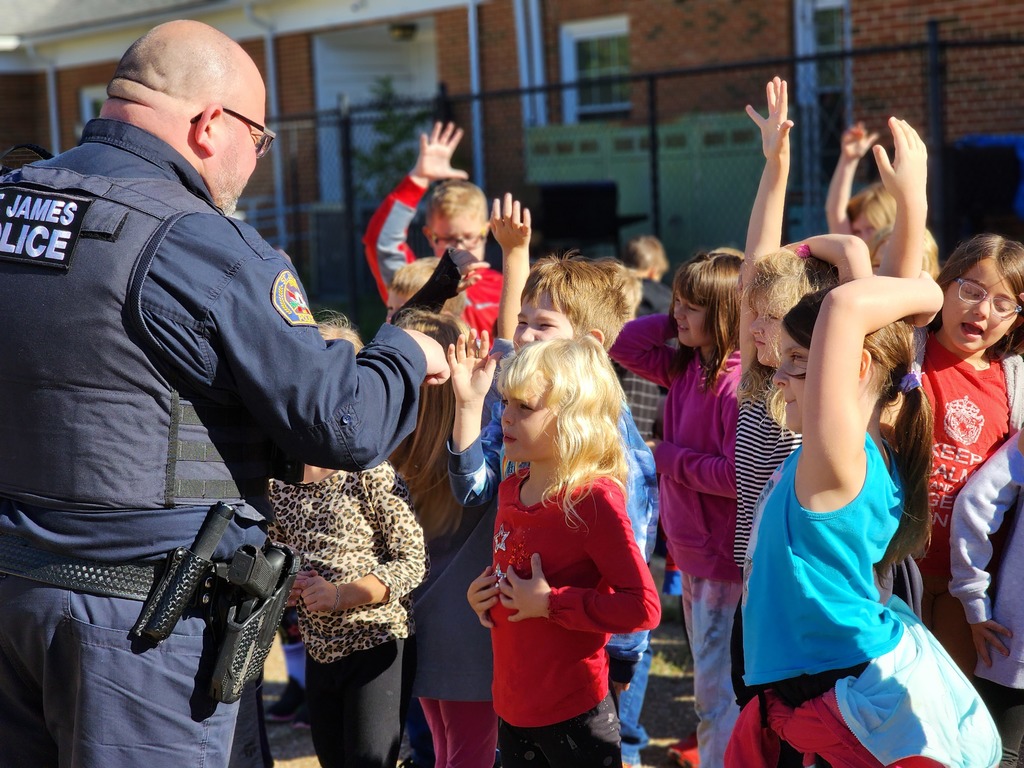 Let the good times roll! Nothing makes it feel like Fall more than Homecoming festivities. Each day students across the District showed their school spirit and we loved seeing all their creative spirit day outfits. High school students spent time each day working on banners, assembly skits, and parade floats. All three buildings were able to attend the parade this year! Our Homecoming Queen and King were crowned before the football game on Friday. A big congratulations to Caleb Adams and Mallory Endlsey! It was a great week to be a Tiger!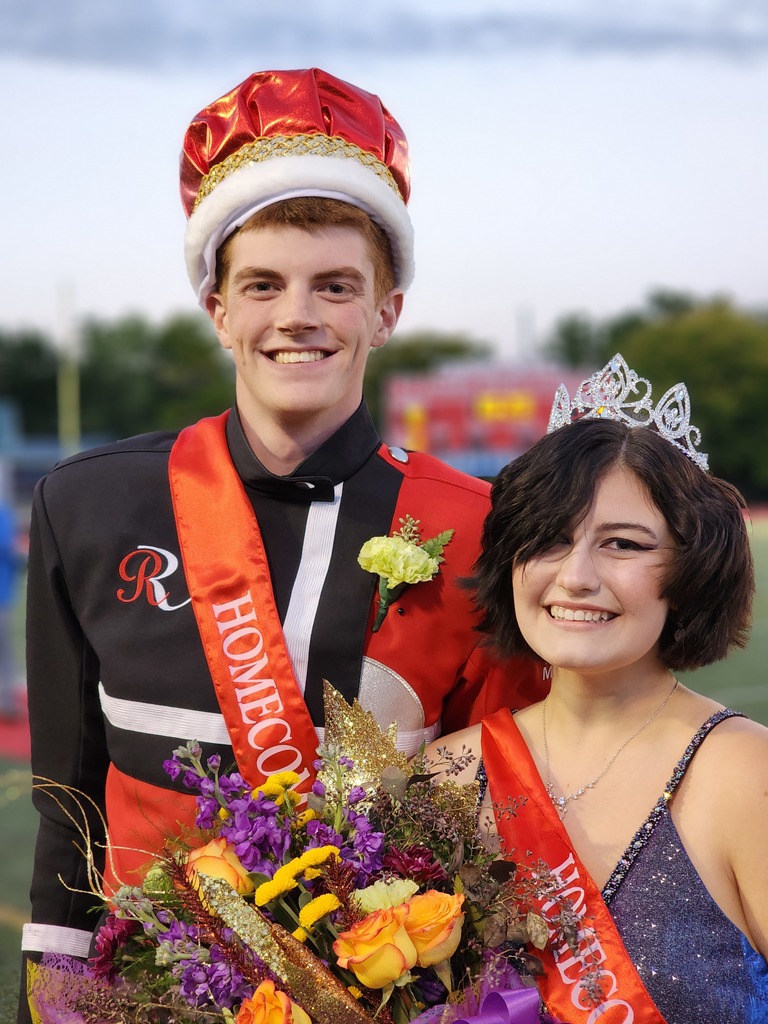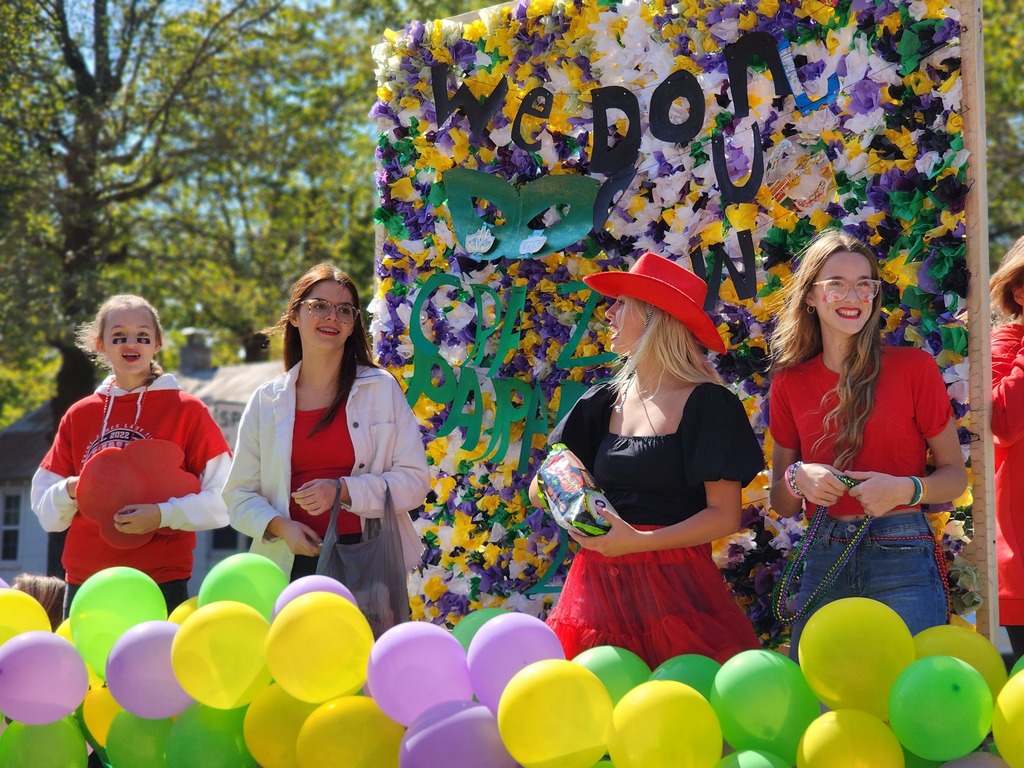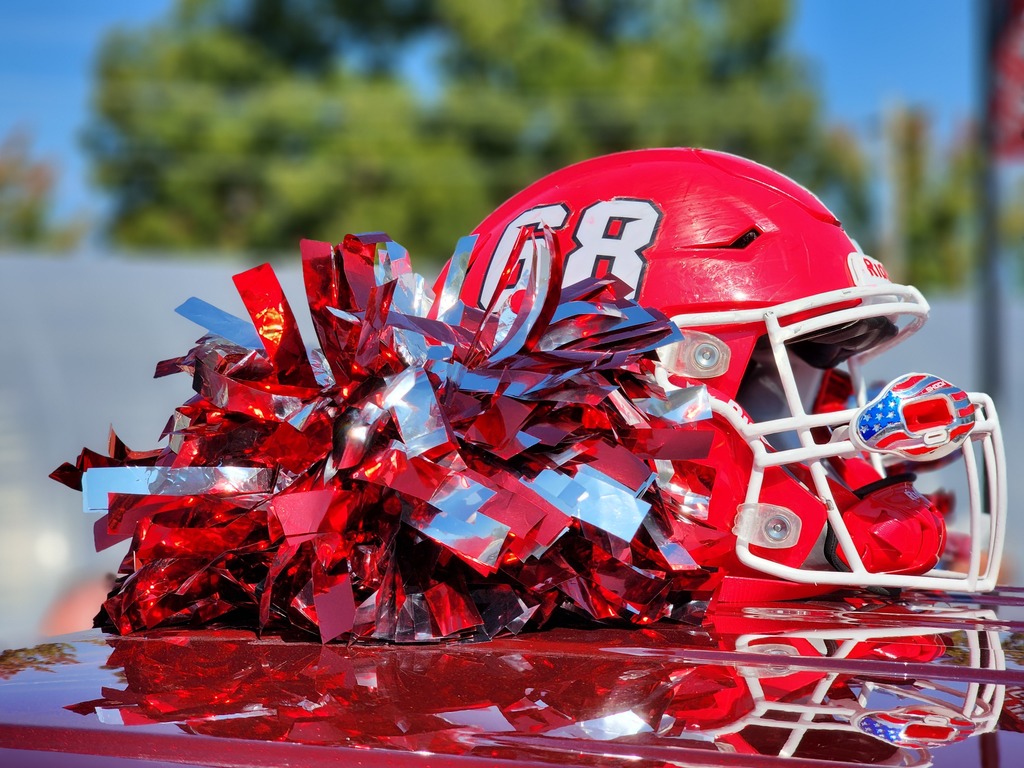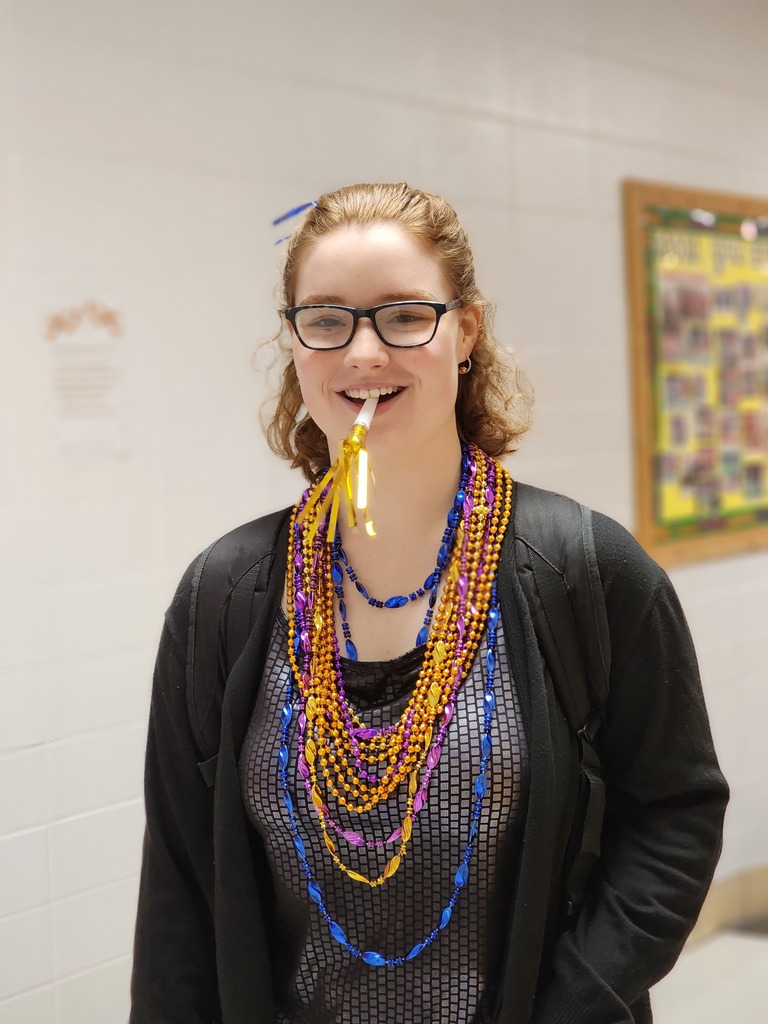 2022-2023 All Staff Photo!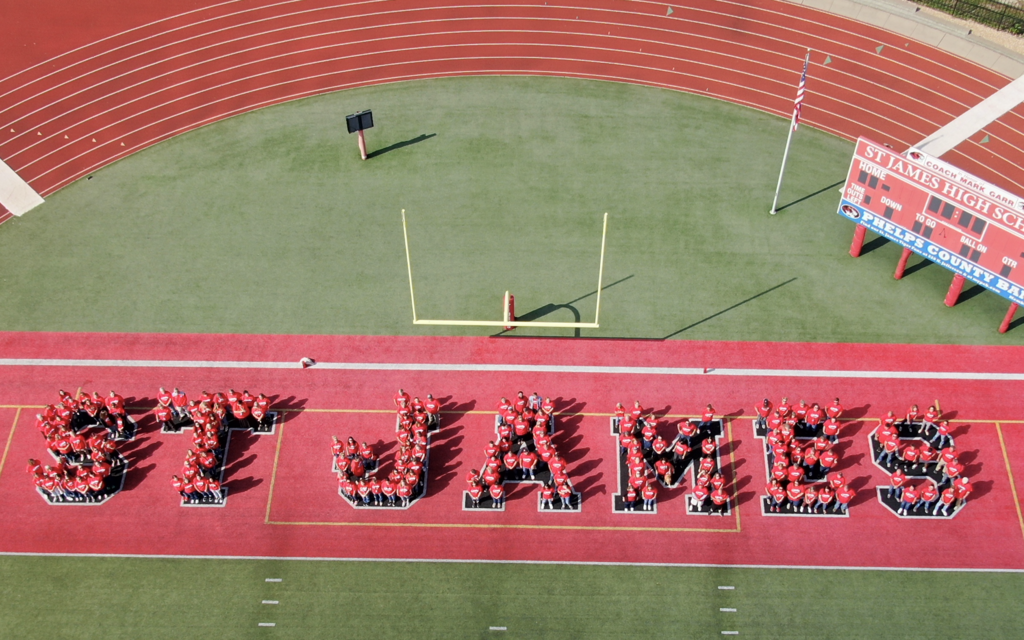 Come out and support our Tigers tomorrow! #letthegoodtimesroll #stjhomecoming #stjschools #tigerpride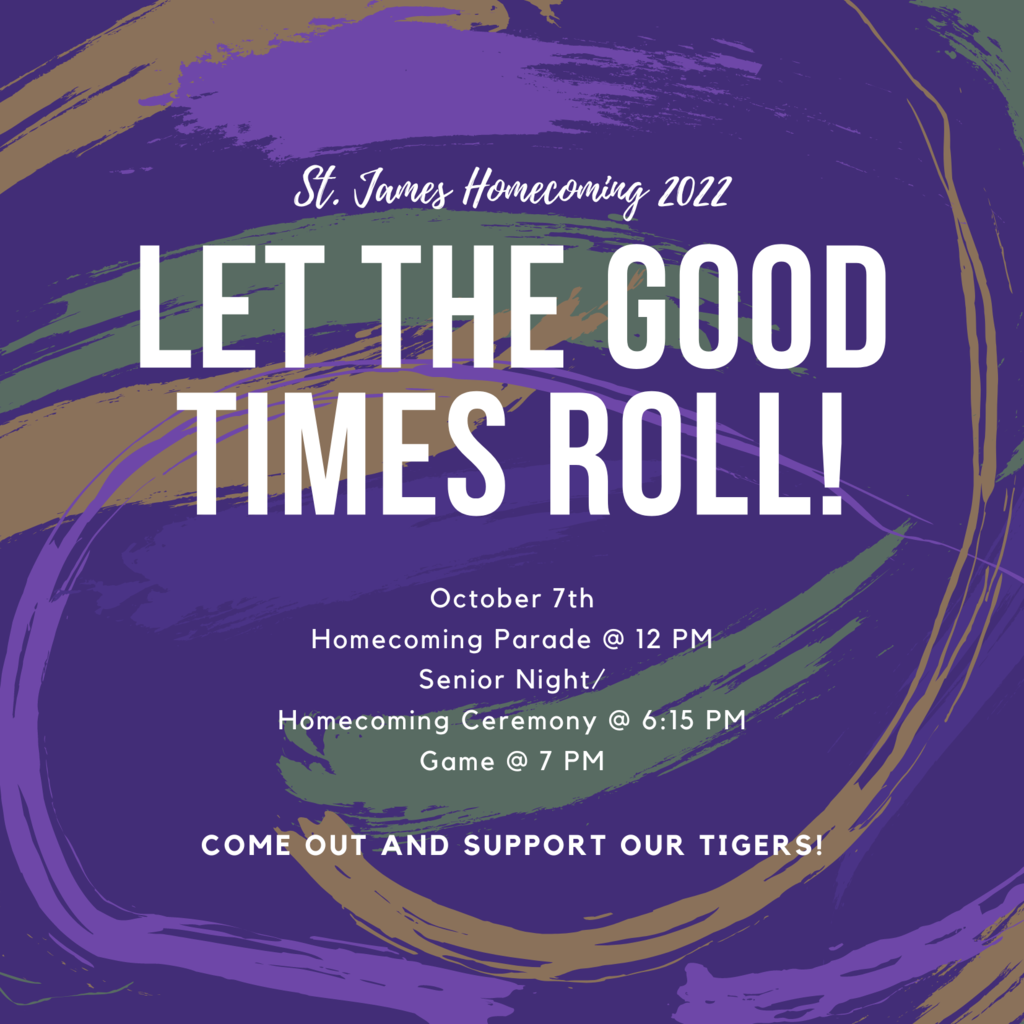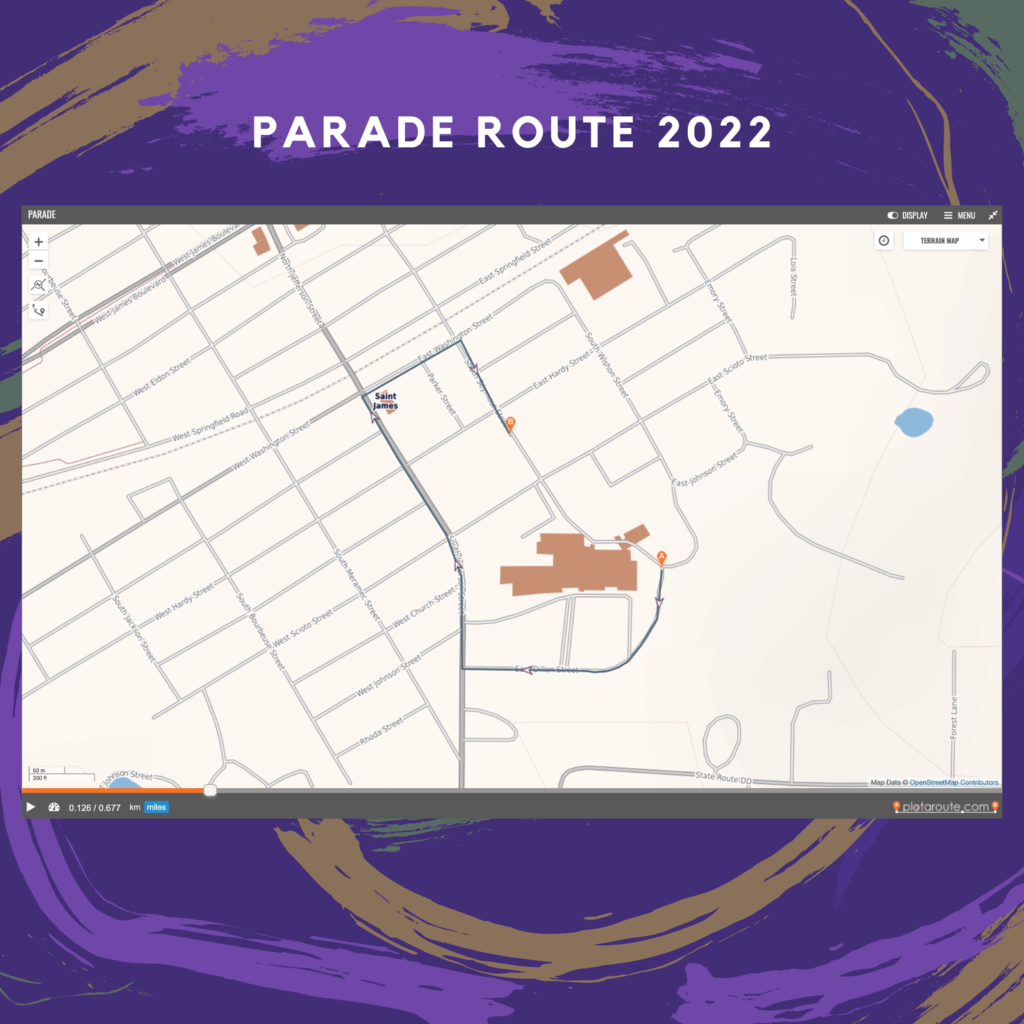 St. James School FFA held their SAE Showcase for Greenhands last night! SAE (Supervised Agricultural Experience) allows students to pursue their passions in agriculture through real life experiences and hands-on learning. They can choose from the areas of production, placement, service learning, research, or school-based experiences. Older agriculture students showcased their SAE projects to Greenhands to help inspire ideas for developing their own. Community members were also welcome to come and learn about the hard work the students put into their projects. #academicexcellence #FFA #stjschools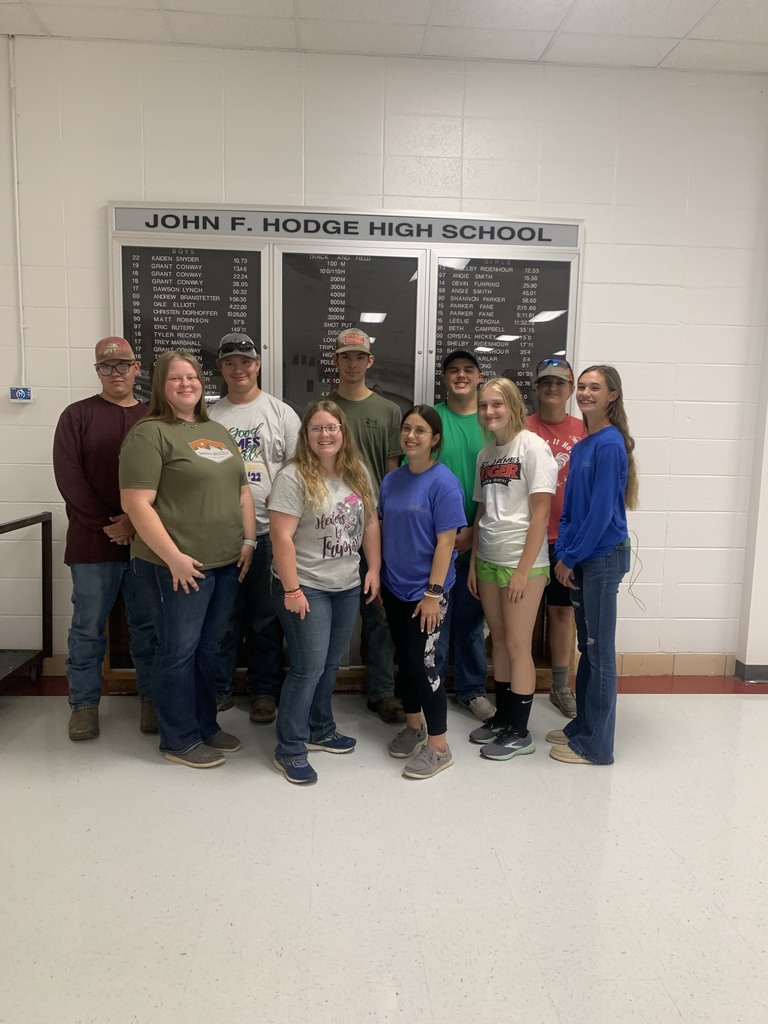 Cheer Camp! Last week our high school and middle school cheerleaders held a cheer camp fundraiser for students at Lucy Wortham James Elementary. Ninety-five students ranging from pre-k to fifth grade participated in the camp. With the older cheerleaders leading, our LWJE Tigers participated in team building activities, learned two cheers, and two jumps. Before the home football game on September 30th, the camp participants performed their cheers for the crowd. With the proceeds from the fundraiser, new uniforms and poms will be purchased for our fast-growing cheer program! #caringrelationships #activities #stjschools #cheer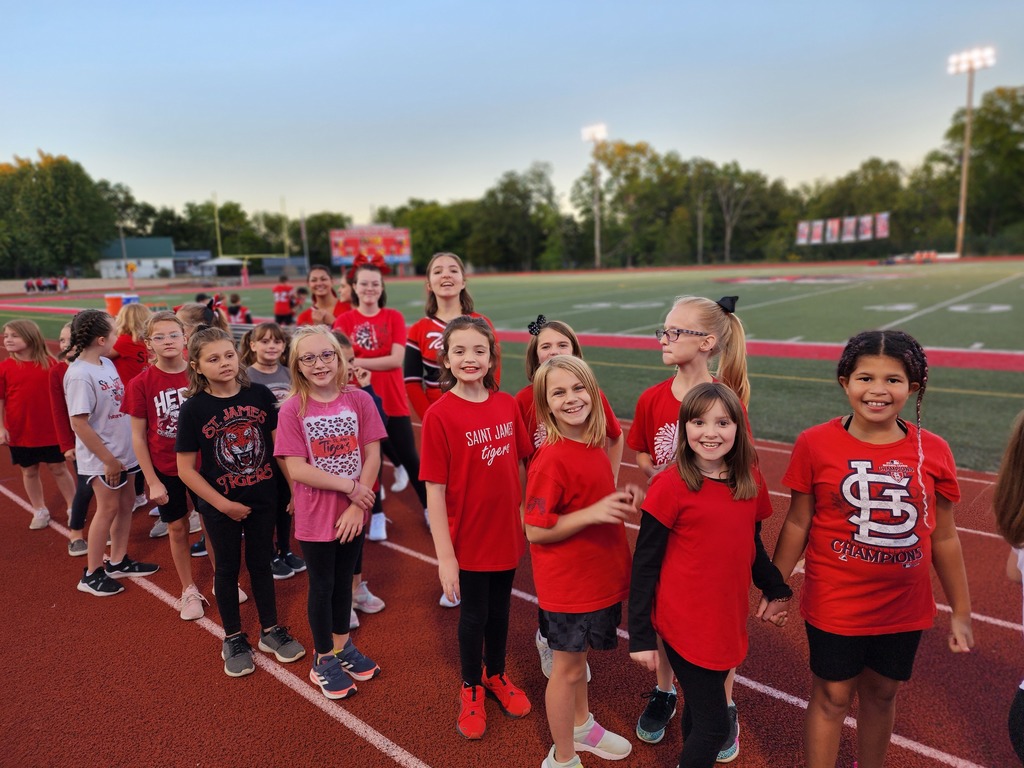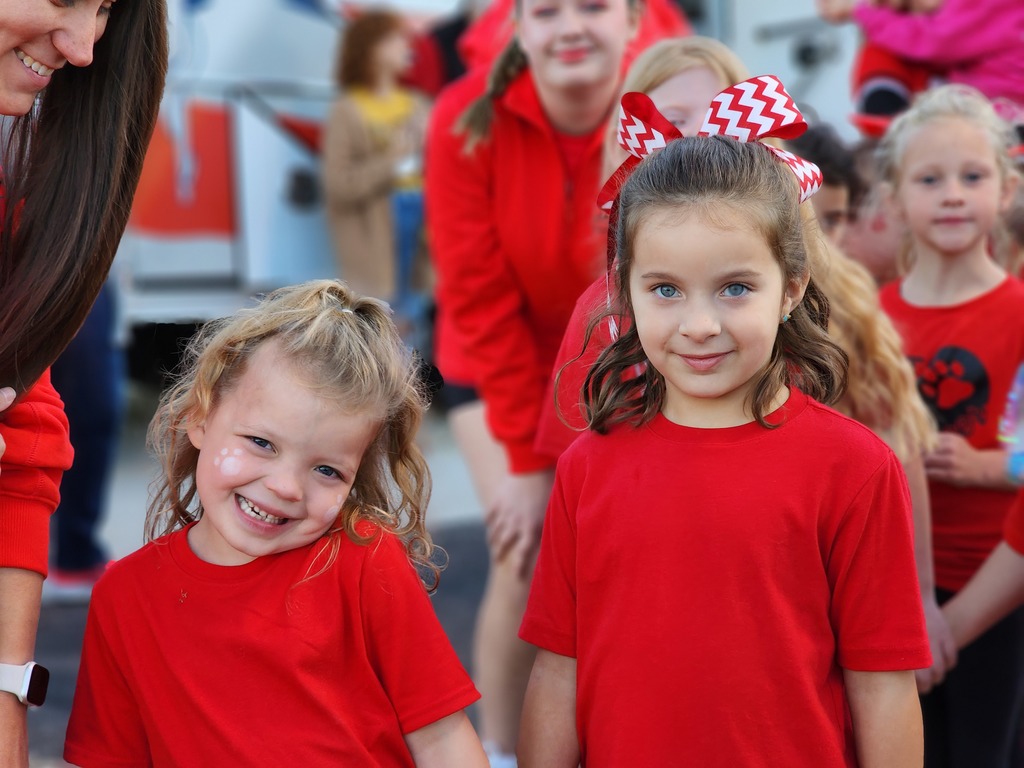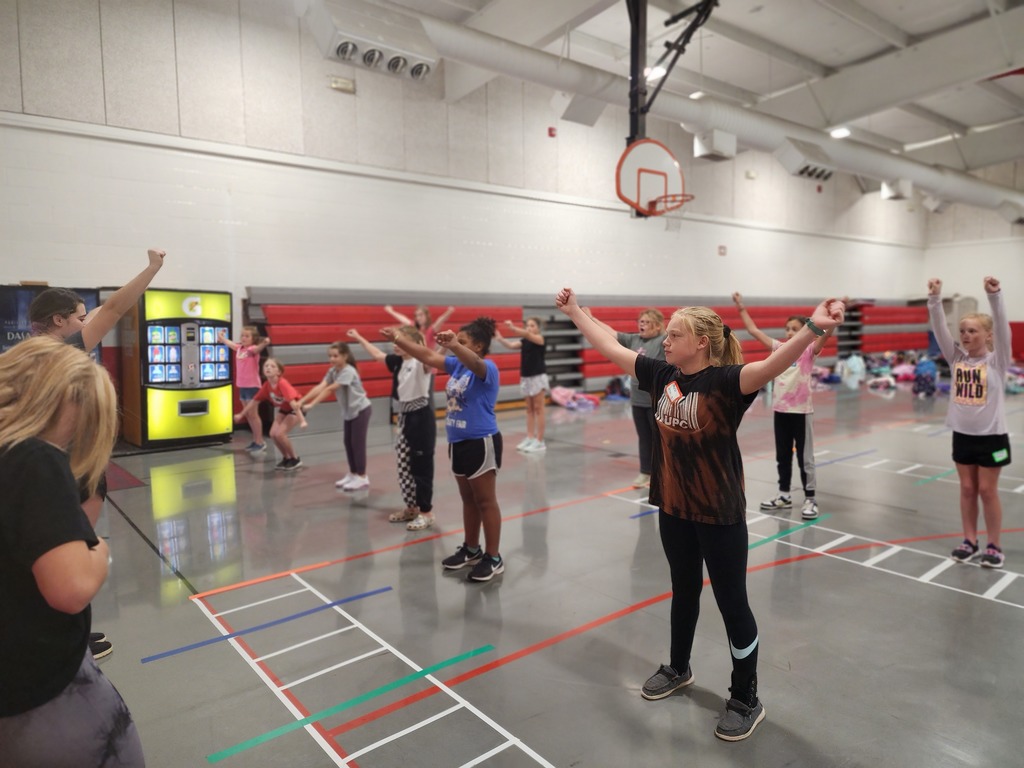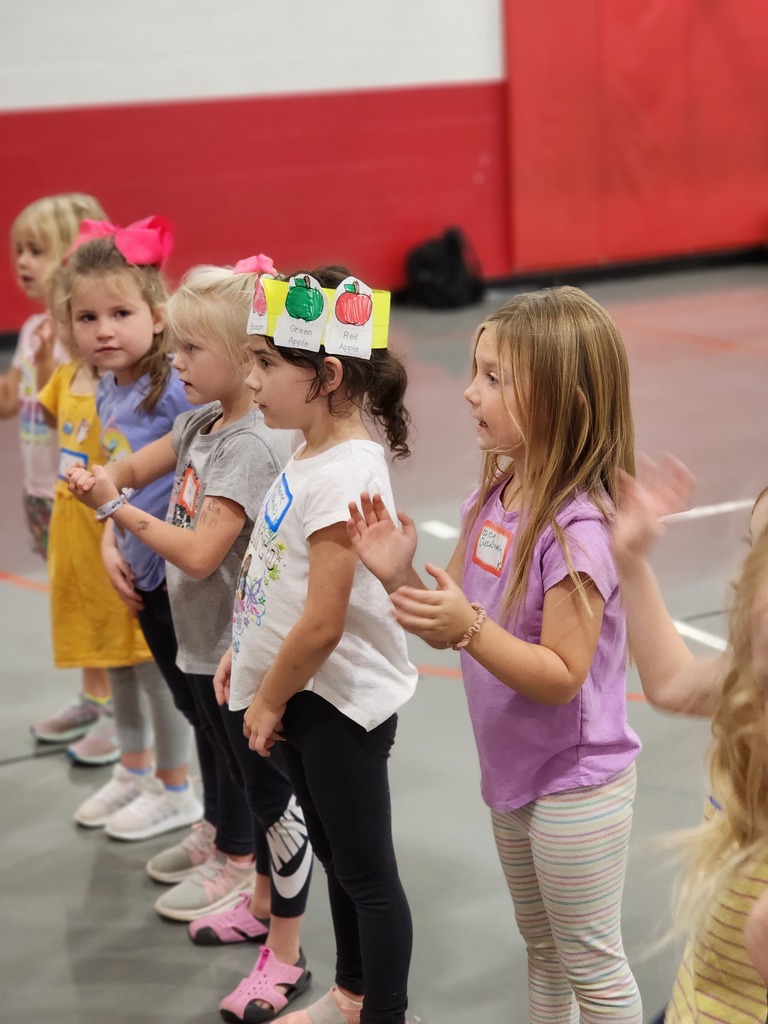 Learning Highlight! Students in Mrs. Daniels' Mass Media class have been exploring the different parts of a newspaper as they prepare to start publishing Volume 2 of The Tiger's Eye, the St. James High School student newspaper. This class is a hands-on study of the way information is distributed to the masses, the freedoms of speech and press, and the global power of words. Be on the lookout for in-depth coverage of all things Tigers from these students during the 2022-2023 school year. #academicexcellence #stjschools #tigerpride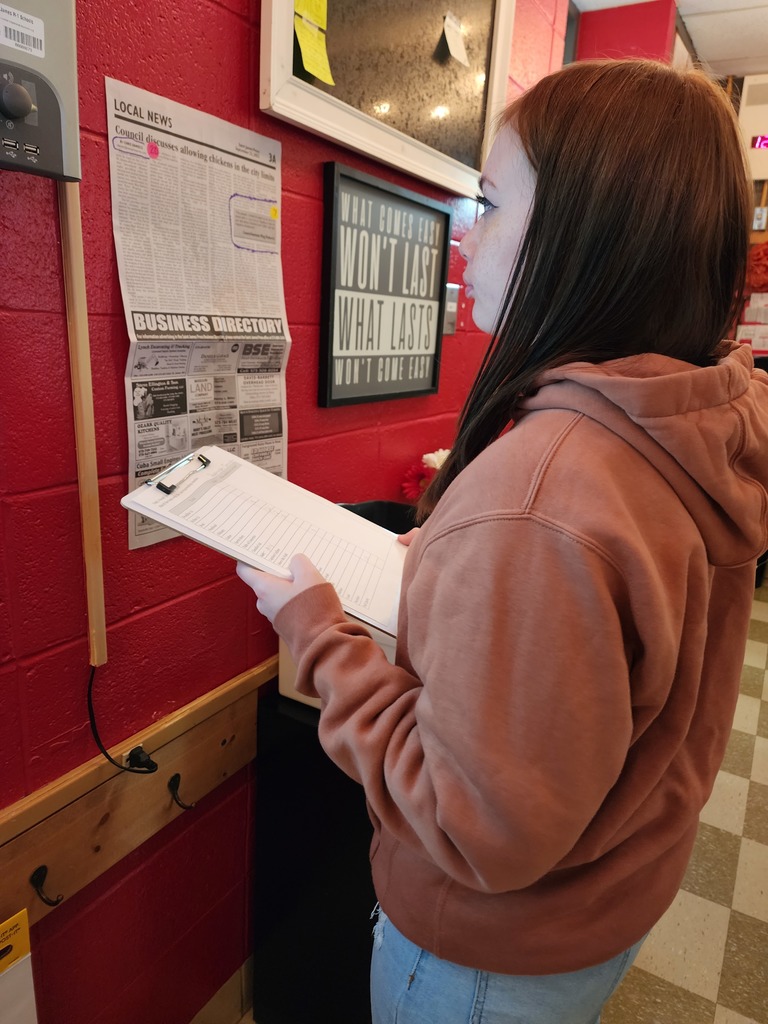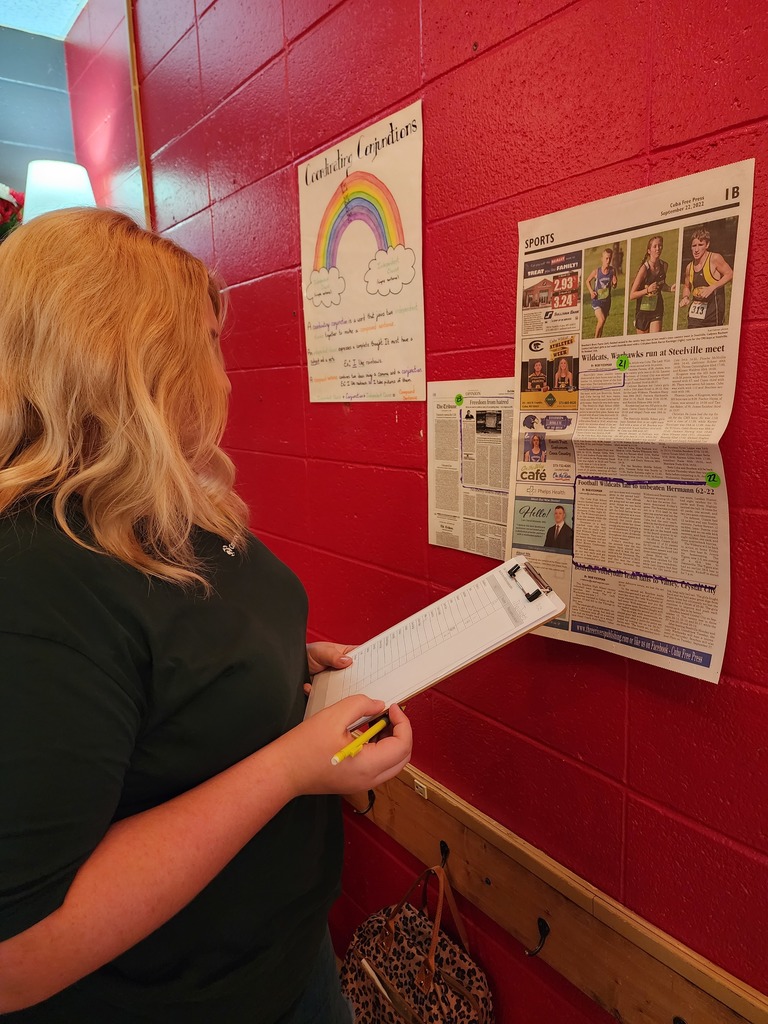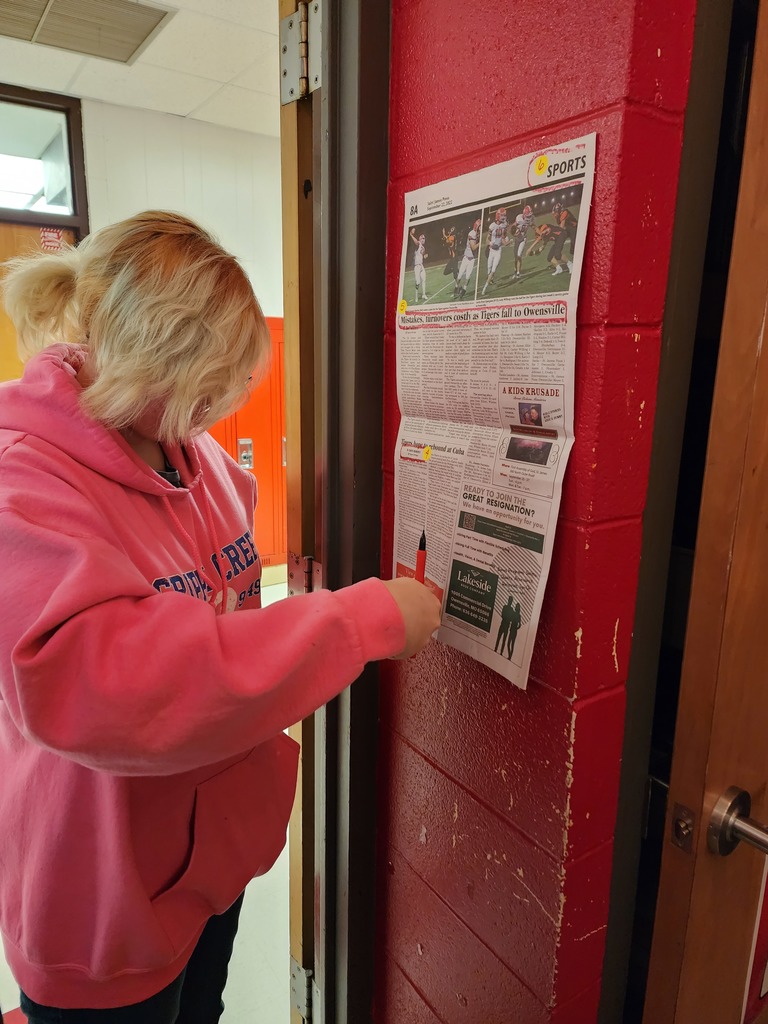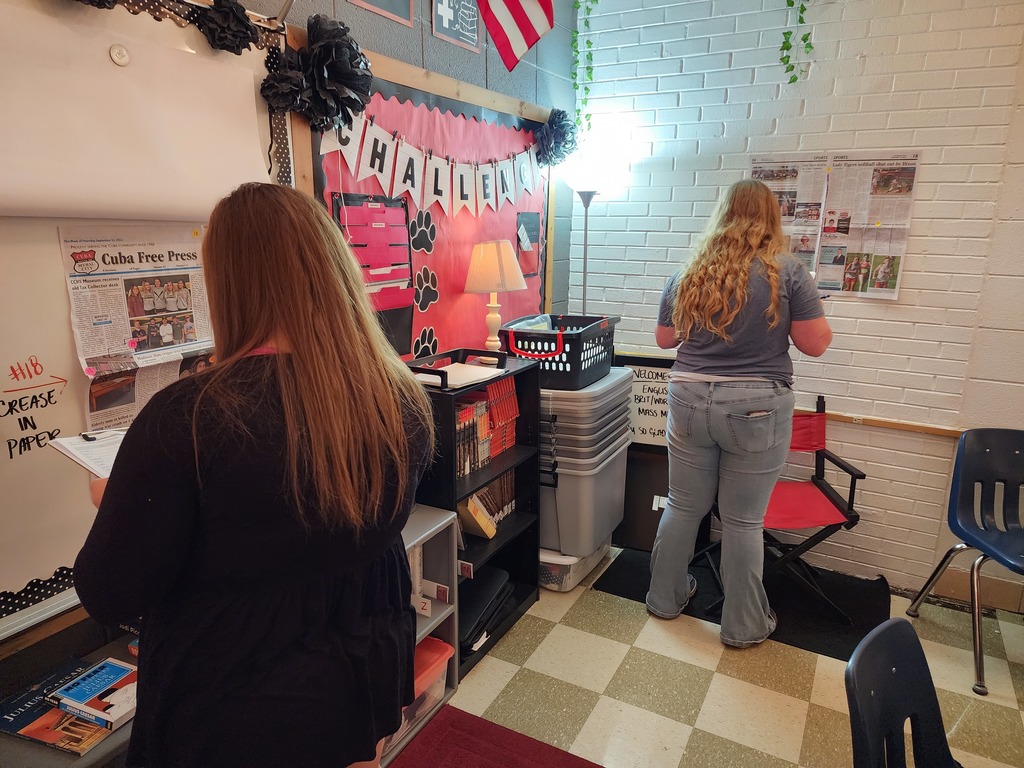 Mission Monday Highlight! Hidden around various locations in town, the Facebook group Saint James Hearts leaves fabric hearts as a way to bring joy to the finder. While working one Sunday afternoon, Maria Prawitz happened to find one of those hearts hidden near the auditorium. It brought her such happiness that her mother, Mrs. AJ Prawitz, decided this was a worthwhile project for the high school Family and Consumer Science class! Students used the skills learned in their Sewing Unit (both hand and machine stitching) to make thirty-six hearts. When discussing the project, students said they really felt driven to hide them among the buildings in the school district as a way to show other students how much they care. Last Friday, twelve hearts were hidden at Lucy Wortham James Elementary, St. James Middle School, and John F. Hodge High School. Happy Hunting!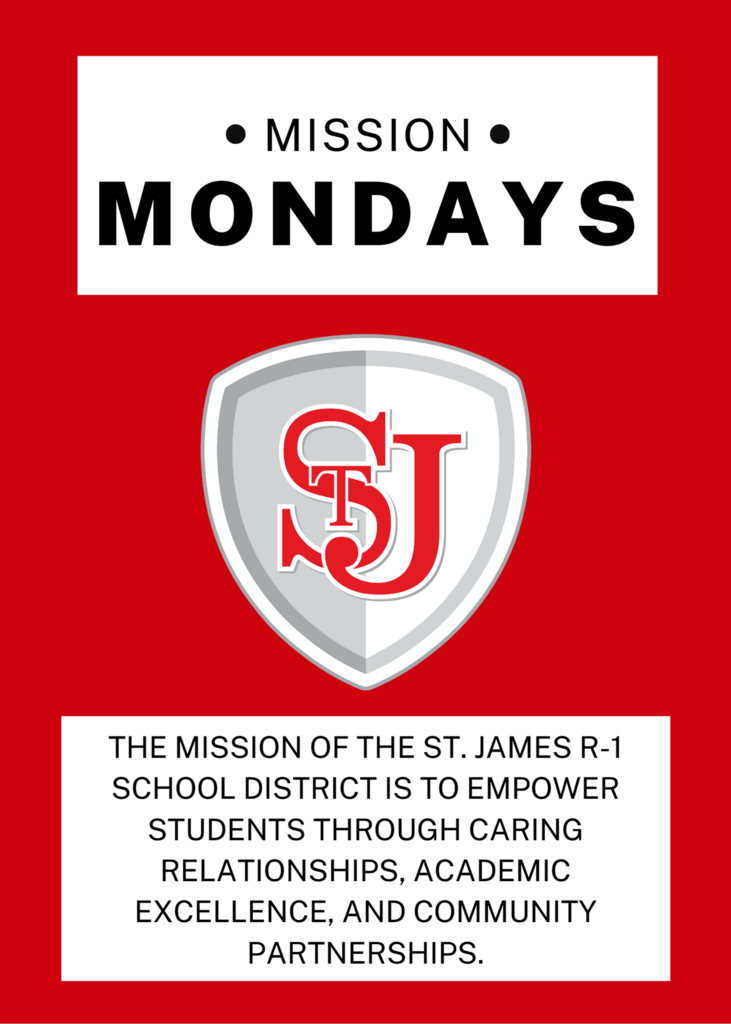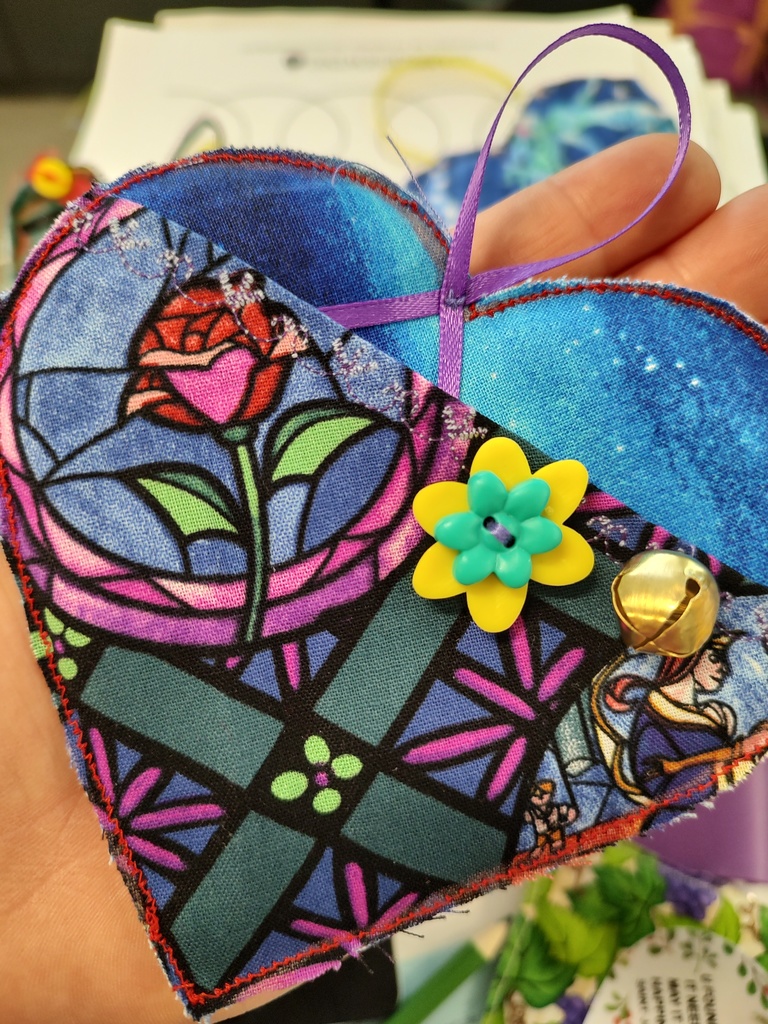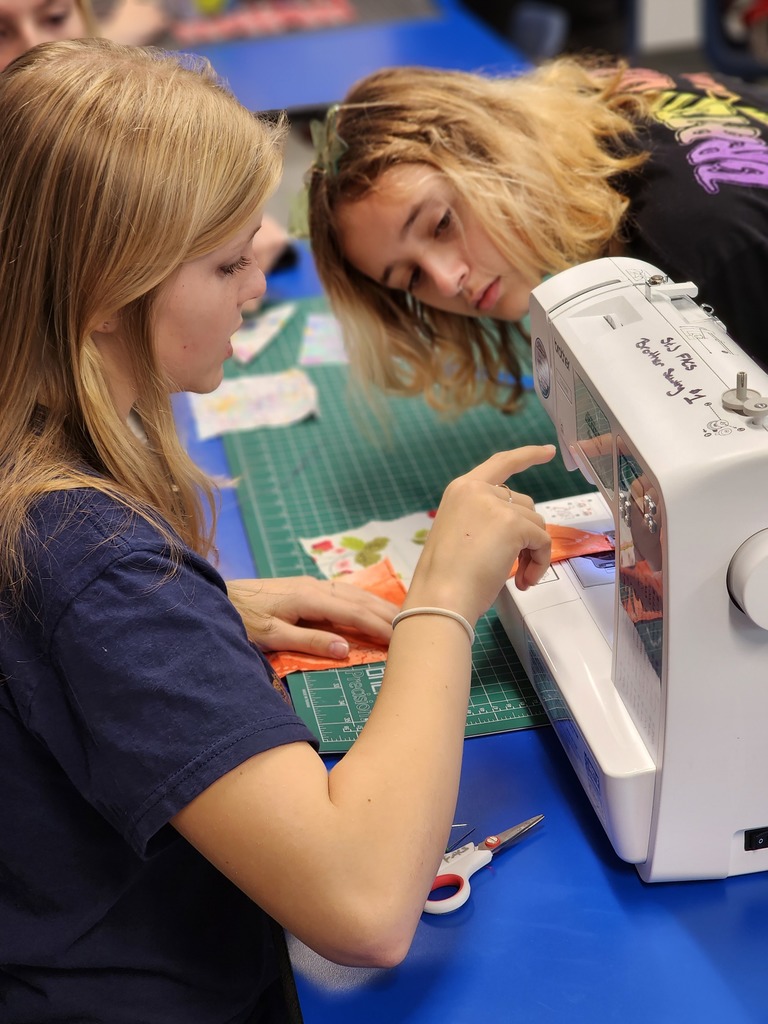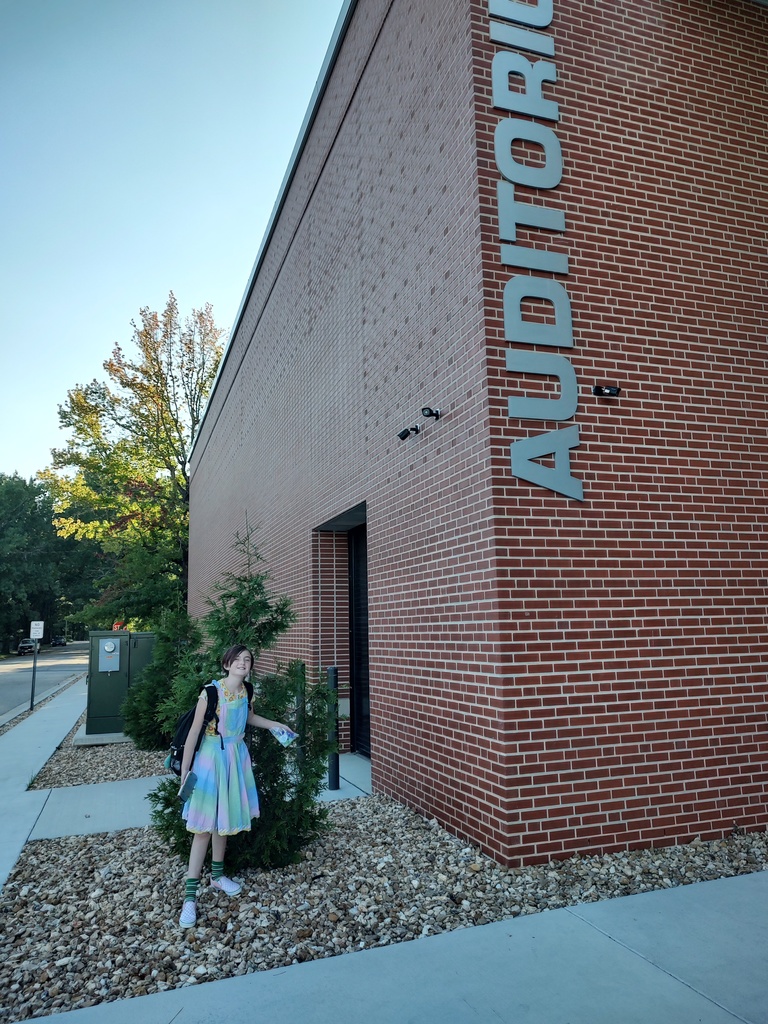 Yeehaw! First grade learned all about cowboys this week. Real cowboys are kind, brave, patient, and great at teamwork. Our students are working hard in class to exemplify all of those traits, so today they dressed up as cowboys and cowgirls to celebrate. After burning-the-breeze during their stick horse races, the kids got to meet Bram and Willow. They are six month old Scottish Highland Cattle owned by our own first grade teacher, Mrs. Duclos. Way to go, little cowpokes!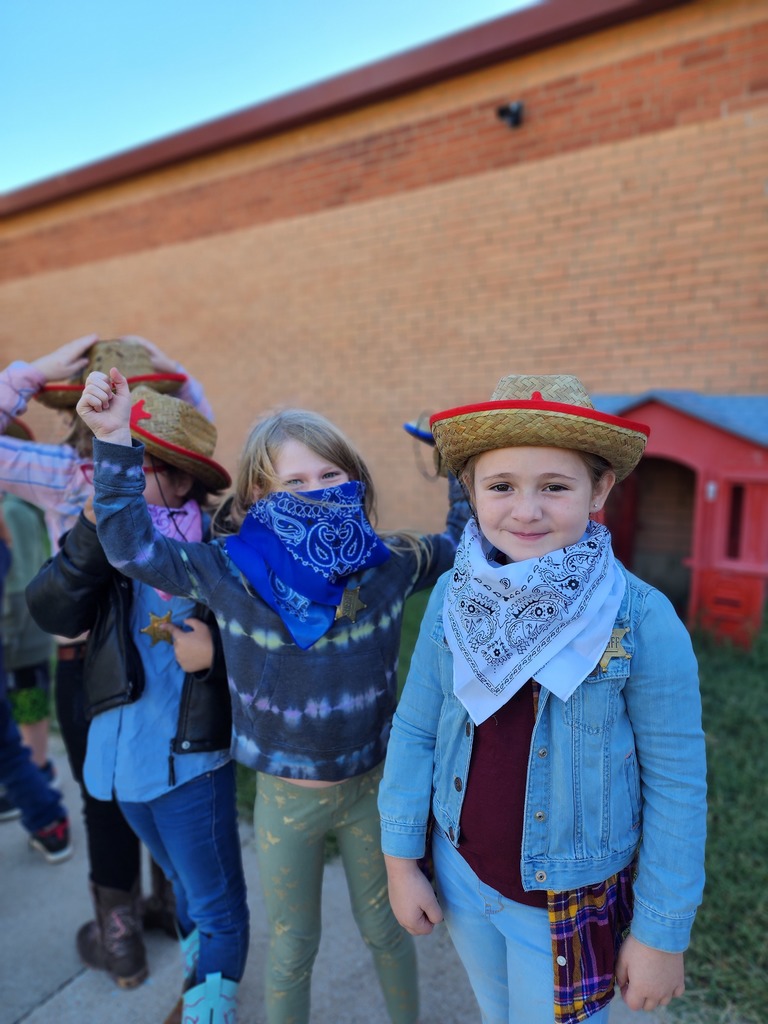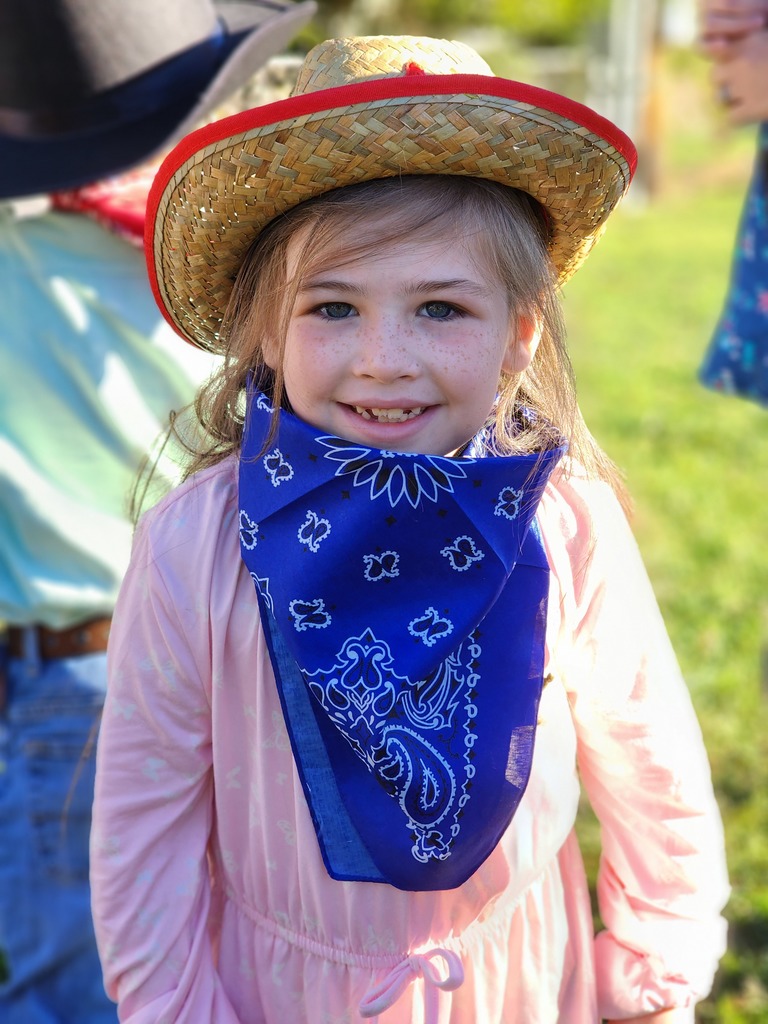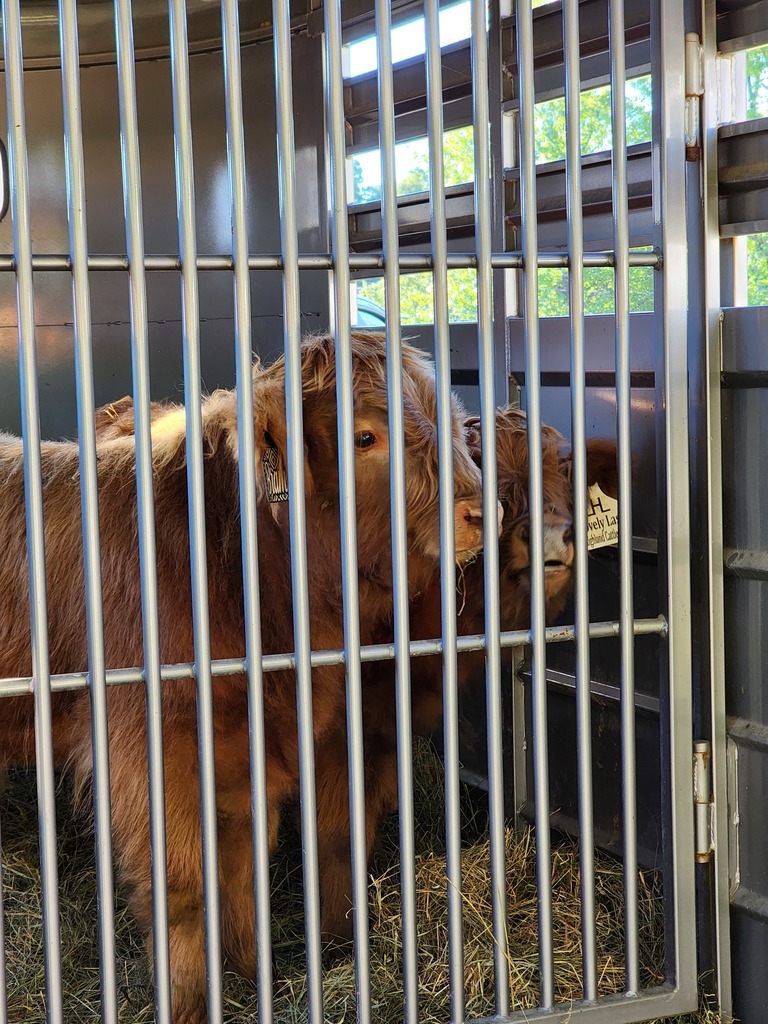 Learning Highlight! Mrs. Evers and Mrs. Y's Tiger Cubs had a visitor this morning! Superintendent Webster helped our littlest Tigers work on developing hand strength and fine motor skills by hammering golf tees into pumpkins. The students have been learning all about pumpkins this week!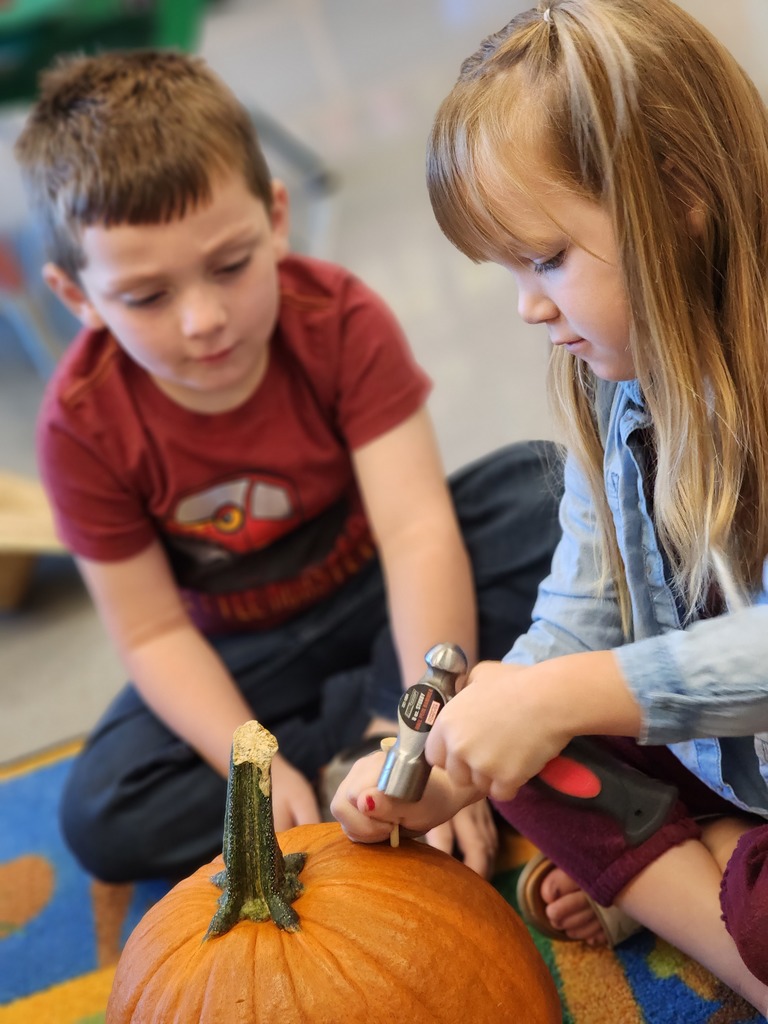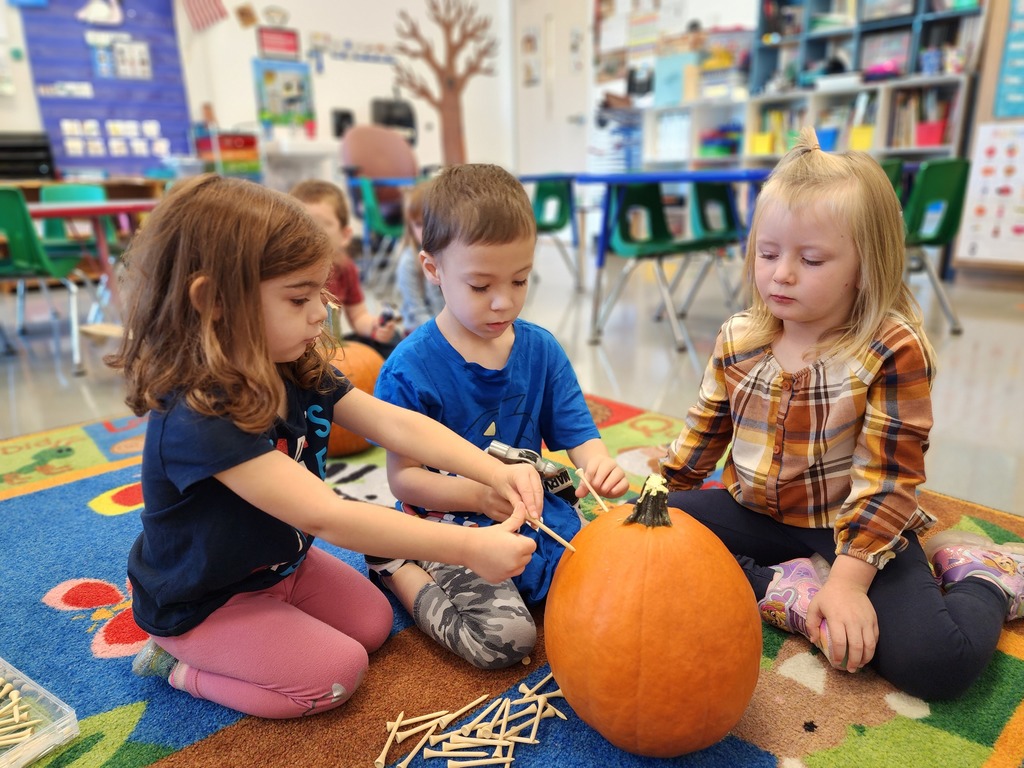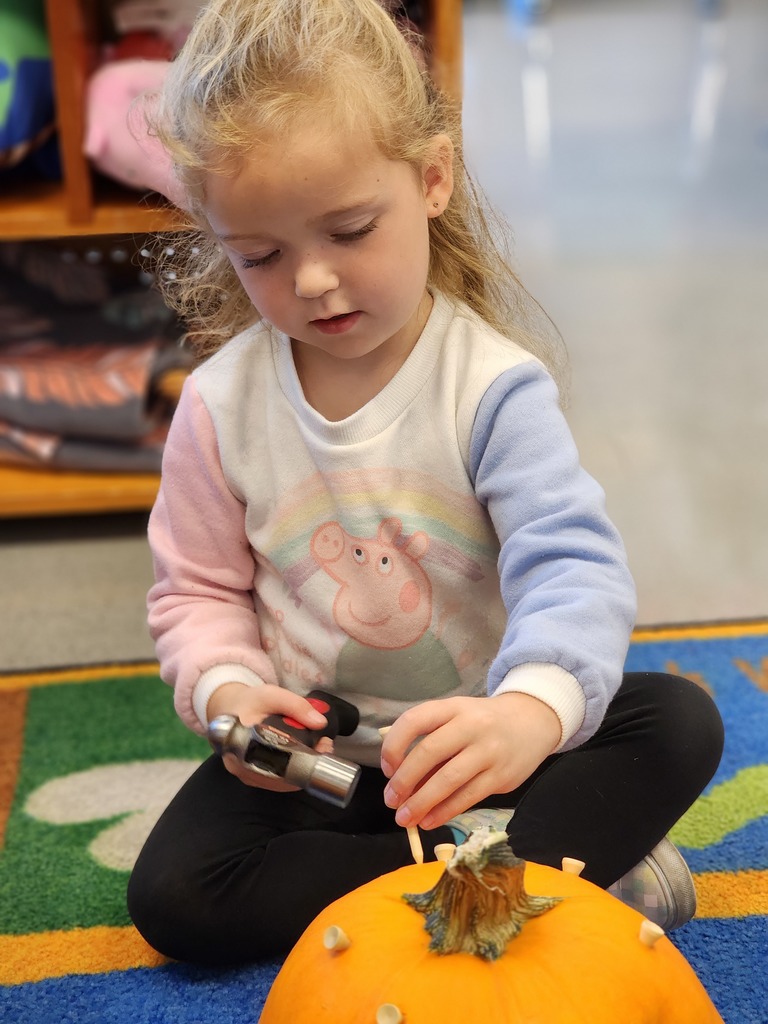 Congratulations to our September Leading the Tiger Way winners! LWJE: Amanda Gibson and Ashton Chancey Middle School: Ashlee Johnson and Lisa Huster High School: Becky Sandusky and Amber Milsap The "Leading the Tiger Way" teacher and staff of the month program is designed to spotlight one teacher and one classified staff from each building every month. We want to recognize our most dedicated and talented employees. Our entire District gets the opportunity to nominate a teacher and staff member who exemplifies the character and professional traits we strive for as a District.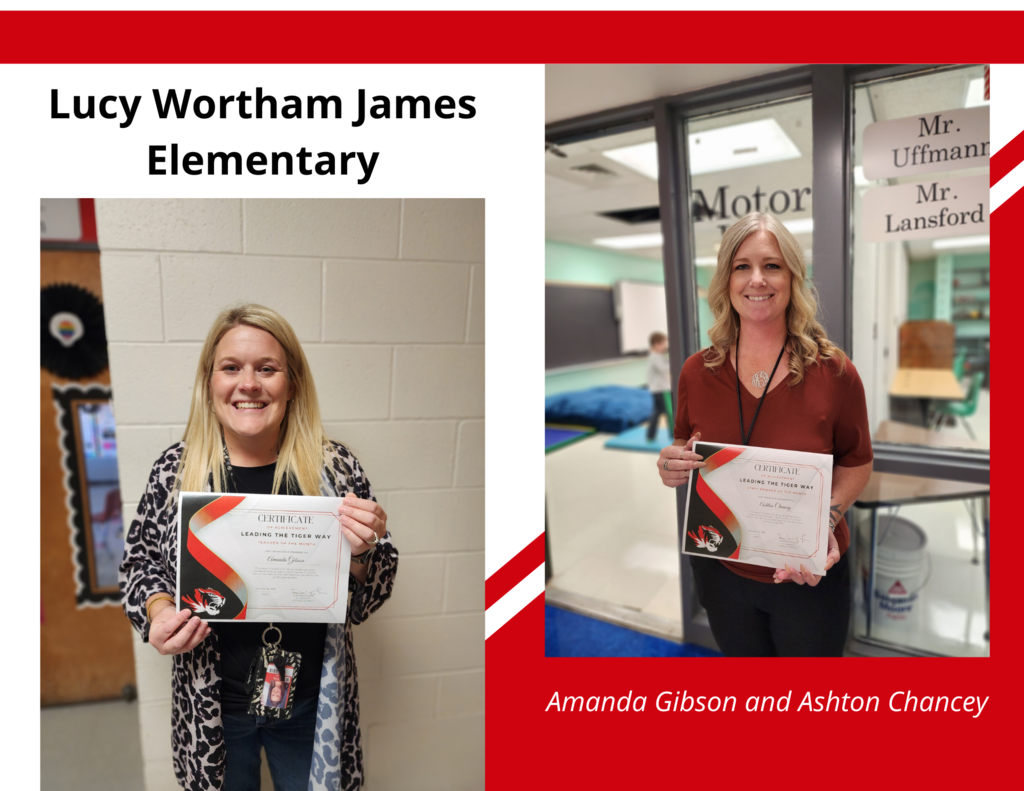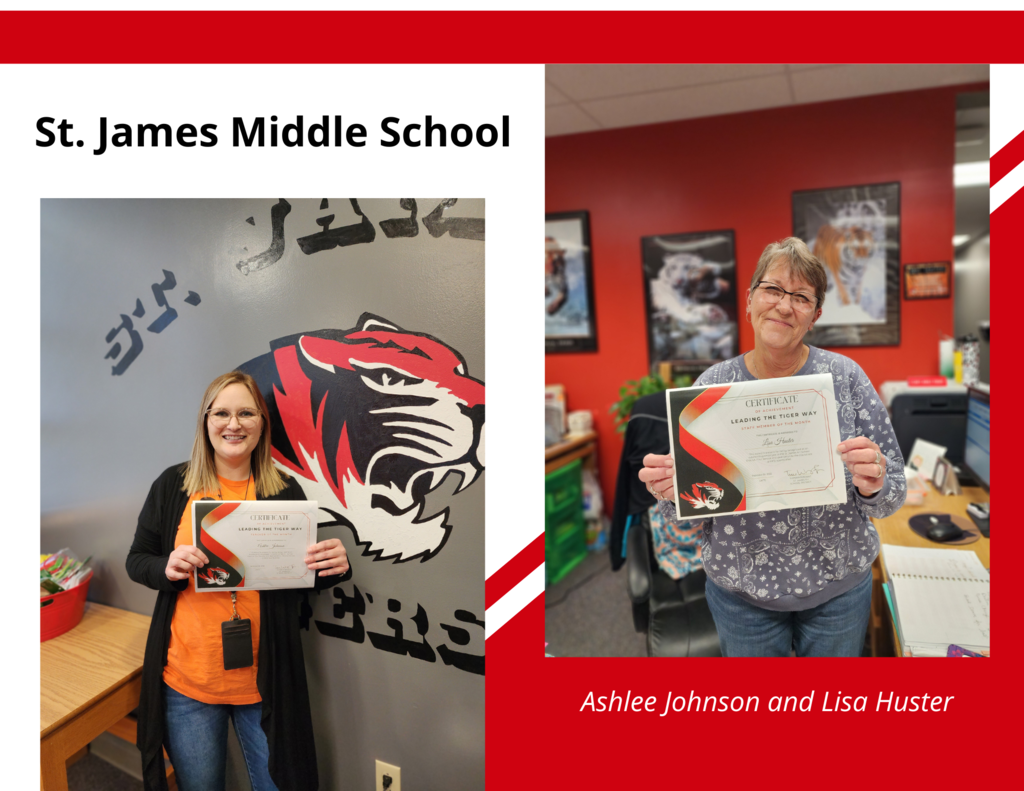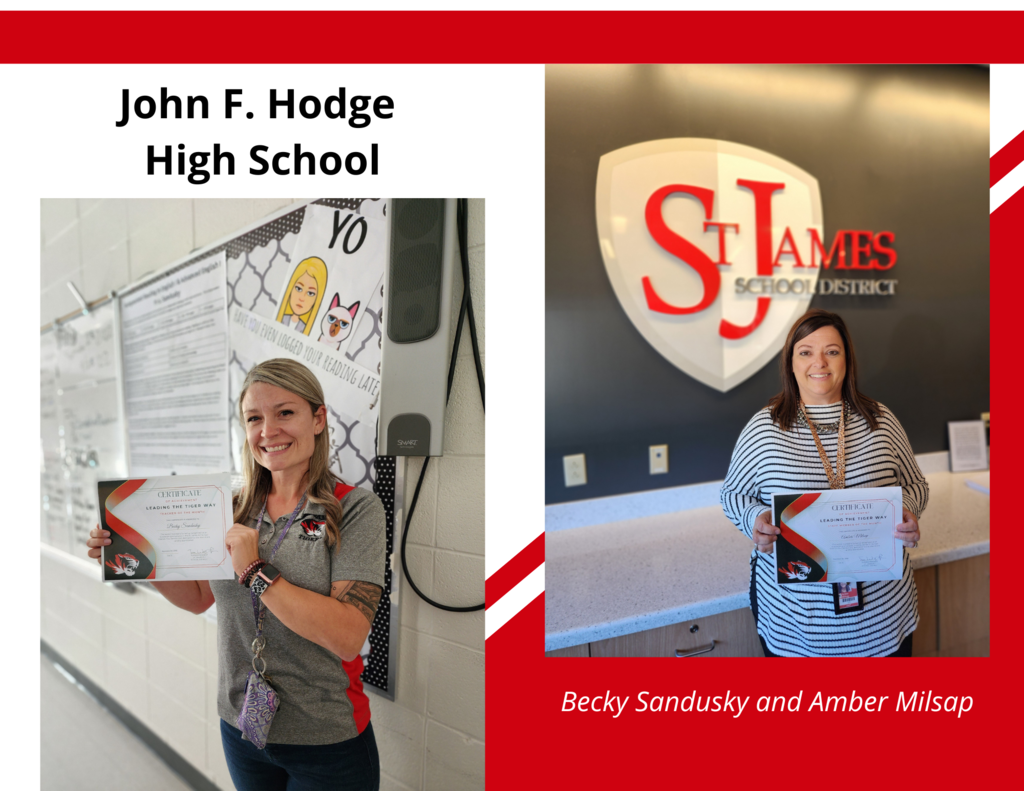 Learning Highlight! Recently, Mrs. Harlan, St. James High School Librarian, worked with Mrs. Sandusky's English classes on an activity about short stories and story elements. Mrs. Harlan "booktalked" several short stories from the library. A "booktalk" is like a commercial for a story. The goal is to engage your audience and persuade them to read a story while highlighting key points, characters, and mood. Afterward, students created a bookmark for each short story, noting the main elements. #academicexcellence #stjschools #tigerpride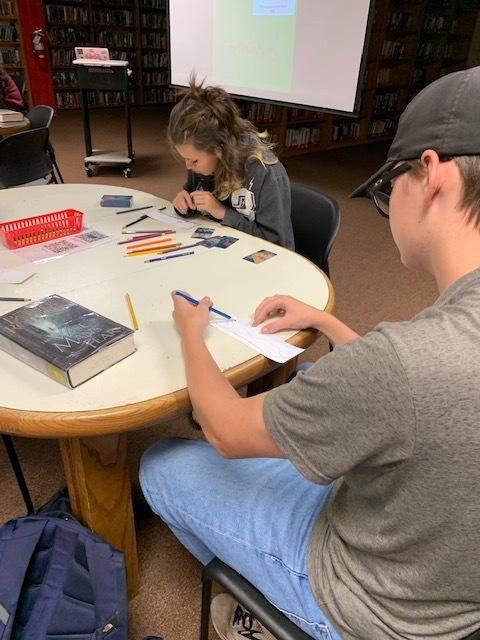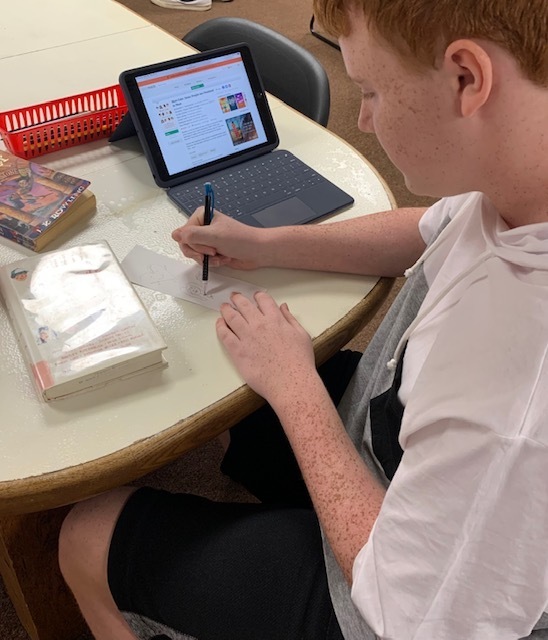 Mission Monday Highlight! John F. Hodge High School students have chosen The Russell House as their philanthropic focus for this school year. Students will support the organization through supply drives, fundraisers, and awareness activities. Each grade level will have their own way of demonstrating support for their community. The service learning project is a new effort for the 2022-2023 school year and each subsequent year a new organization will be chosen. Be on the lookout for ways that you can help our students! #communitypartnerships #servicelearning #stjschools